Photo source: https://mb.com.ph/2022/08/10/vista-mall-redefines-the-filipino-mall/
For a newcomer fresh from just purchasing a house and lot for sale in Bacoor, Cavite, going to the SM Supermall found in the heart of the city can be more than enough for their weekend shopping spree. There are, however, more options available to choose from for one's mall trip, such as Vista Land's NOMO, a Vista Lifestyle Center on Molino Boulevard.
Another thing to remember is that the developer of NOMO is not only in the mall business but that they also primarily deal with real estate as well. While one may decide to visit their lifestyle center to partake in its many amenities, real estate investors can consider looking into the many projects built by Vista Land to achieve their own financial goals. As their progress into further establishing their brand in the form of numerous chains of supermalls continues, it can be certain that one day, Vista Land's projects will be equal to that of SM's, and maybe even more.
To those that are just simply looking for their next casual outing, here are three reasons why one should look into visiting the NOMO lifestyle center on Molino Boulevard.
NOMO has Numerous Activities and Services to Experience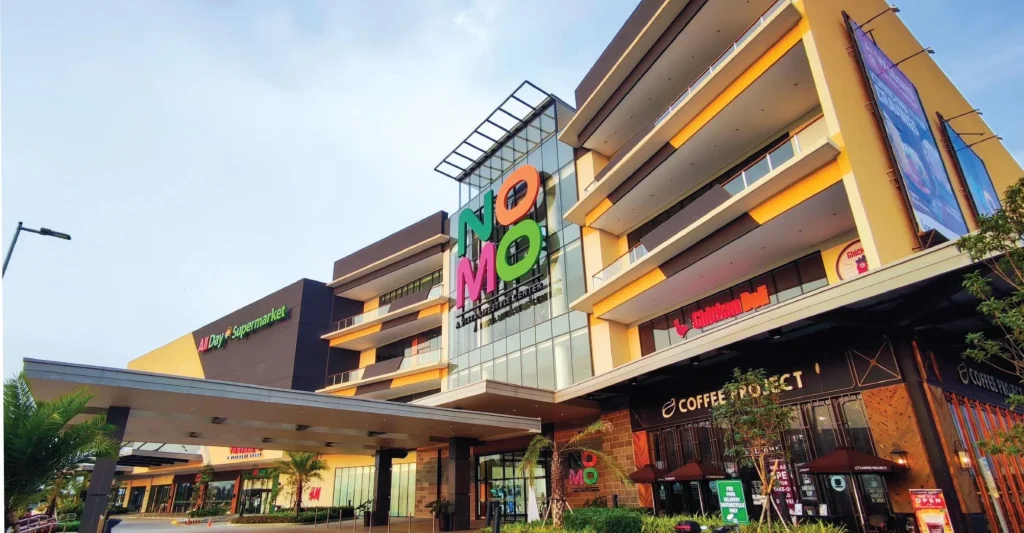 photo from mb.com.ph
Despite its recent completion, NOMO already possesses several establishments that one should expect from a standard mall. As befitting its status as a Vista Land project, however, it can be expected that the businesses found within this lifestyle center are of the highest quality.
For upper-class Filipinos looking to hang out with their friends somewhere fun for the weekend, NOMO has got them covered with their very own high-end cinema, 'Vista Cinema', complete with amenities such as luxury recliners, a dynamic sound system, premium popcorn for their viewing pleasure. Families looking for the perfect place for their kids to run around can stop by Kinder City, the ideal playground for children that prioritizes providing the most entertaining time for them while also maintaining a pristine environment through strict disinfection procedures. NOMO also contains Vista Land's ubiquitous Allhome stores, making this lifestyle center a fine location to do some shopping for everyday groceries or tools and materials for interior and exterior decorating.
As this Bacoor Vista lifestyle center continues to grow in popularity, more stores will start to open in the future, making NOMO an even more desirable mall to explore one day.
NOMO – Vista Lifestyle Center has a Beautiful Ambience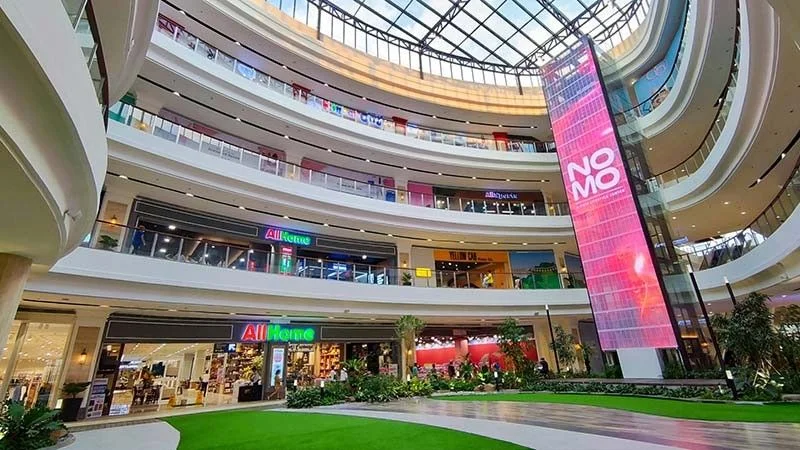 photo from philstar.com
As part of Vista Land's branding and high standards, NOMO was built with a specific aesthetic in mind to create an atmosphere meant to evoke top-class living and luxury. This design guarantees that visitors to this Bacoor lifestyle center are sure to be more than content during their brief stay, even if they're just there to do some window shopping.
The staff of NOMO does their best in ensuring that everything in the mall is in its best shape, with anything that is remotely in a state of disrepair or dirtiness dealt with as soon as possible, and every digital feature — such as their customer assistance directory is made sure to work properly. The addition of greenery within and without the complex also does much to improve the beauty of NOMO, removing any feeling of artificiality that may turn off some people. Many of the storefronts and services within NOMO are also tastefully decorated, from the humbler establishments to the most premium stores.
With Christmas coming up too, one can expect decorations related to the said holiday season to start popping up, allowing visitors to really feel the spirit of Christmas has arrived in the mall.
NOMO is not as Crowded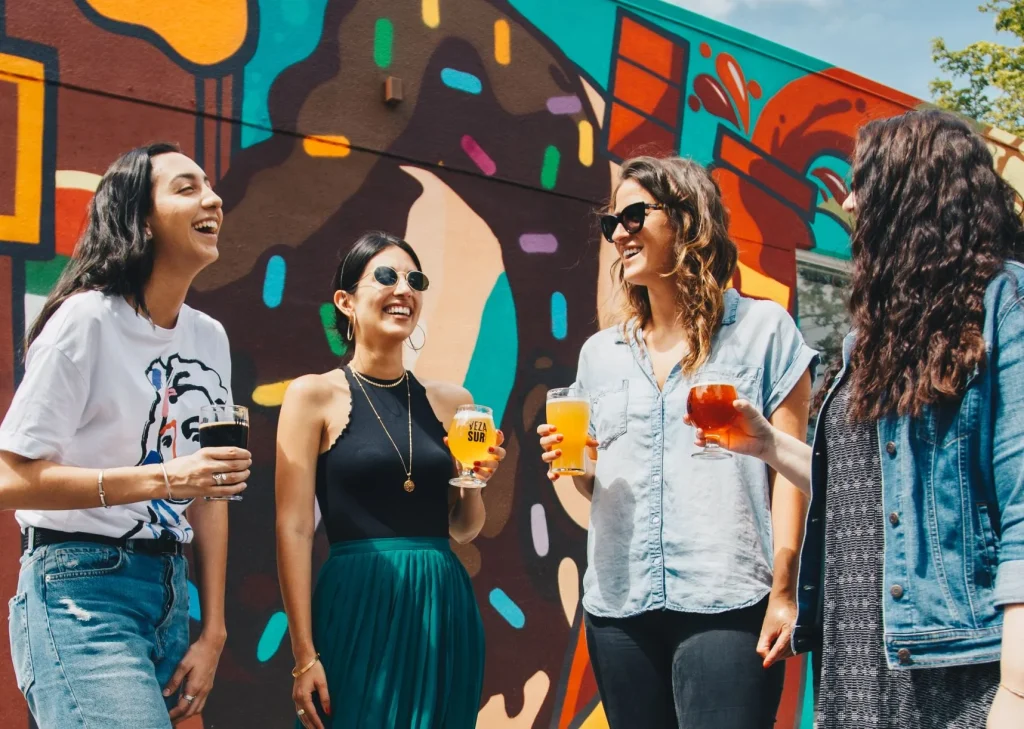 A frequent complaint by many mall-goers during their visits is often having to contend with the masses which is commonplace within all supermalls. In NOMO however, such crowds are absent most of the time, making this Vista lifestyle center the ideal place for anyone wanting to go to a mall without having to go shoulder-to-shoulder with many people.
As an establishment meant to cater to well-to-do Filipinos, there are many businesses that of course may be beyond the budget of most individuals, thus making sure that only that aforementioned demographic are the ones loitering around the area. Visitors and their families are sure to feel secure and safe while perusing the many sights within the lifestyle center, free from worrying about the possibility of theft or their children getting lost. NOMO's pet-friendly stance also means that pet owners can bring their dogs (or cats!) along while exploring the building, with the lack of large crowds being a nifty bonus ensuring that their pets aren't that stressed.
With the presence of COVID-19 still presents within the Philippines, the fact that NOMO isn't as filled with people is another advantage in making sure that visitors are at low risk of getting the disease.
To summarize, there are several appealing reasons why it's worth it to head towards Molino Boulevard to have a look at Vista Land's premium Bacoor lifestyle center, NOMO. For starters, NOMO contains several high-end businesses and facilities that pander to the affluent Filipino, it is aesthetically pleasing with its quality design, and it is also not as hectic as other malls, making the experience of going there almost hassle-free.
While visiting NOMO can be more than enough for most people, to fully take advantage of it, it is better to be living nearby to experience all that it has to offer. For anyone looking to buy a house and lot for sale in Bacoor, Cavite, which also happens to be literally next to NOMO, Crown Asia has them covered with Vittoria.
An Italian-inspired private community, Vittoria is the perfect place to settle down for those looking to live out the quintessential suburban life while still being minutes away from the conveniences of the city. Vittoria is also strategically situated next to and near several major road networks such as New Molino Boulevard, Coastal Road, and Daang Hari Road to name a few, a perfect deal for those with work within the capital. This community not only promises the finest properties for sale, but also the standard range of amenities that is to be expected within an exclusive subdivision such as a clubhouse, multiple basketball courts, and swimming pools.
For the up-and-coming Filipino seeking the perfect house and lot for sale in Bacoor, Cavite, there is no better option in the South than Vittoria. For more additional information about Vittoria, visit Crown Asia's website.

To check out more NOMO – a Vista Lifestyle Center photos, visit their official Facebook page.
Related Blog: Why You Should Visit Evia Lifestyle Center in Daang Hari