The floor of a room is one of the integral parts of a house or property since it is the very ground that we step on to travel to other rooms within your house and lot for sale in Cabuyao Laguna. Although the floor is not just for stepping on, it can also increase the aesthetic appeal of the space of your home and improve your experience in your house. Hence, this blog will tackle the different flooring materials that you can consider having in your house.
Flooring Types
Carpet flooring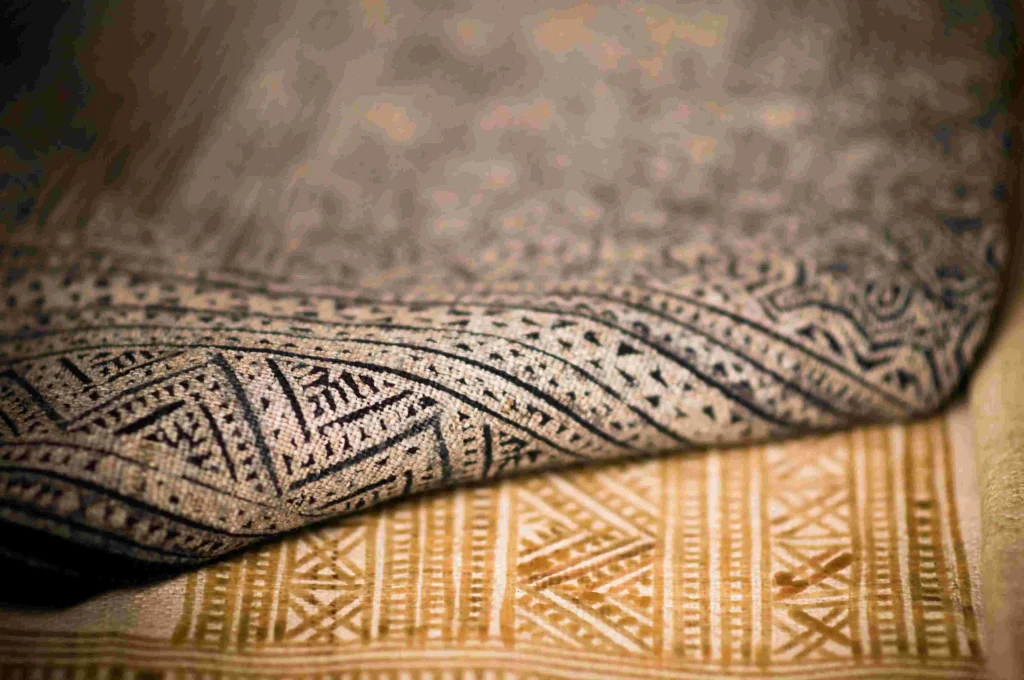 Carpet flooring is a popular choice for property owners when it comes to flooring materials, especially for bedroom flooring and living rooms. The smooth texture of carpet flooring and how nicely its carpet or fur texture can look on the floor makes it feel like the carpet flooring is good to walk barefoot on. Moreover, modern carpets have been developed to have materials that are stain-resistant, making them one of the cost-effective flooring materials.
Natural Stone tile flooring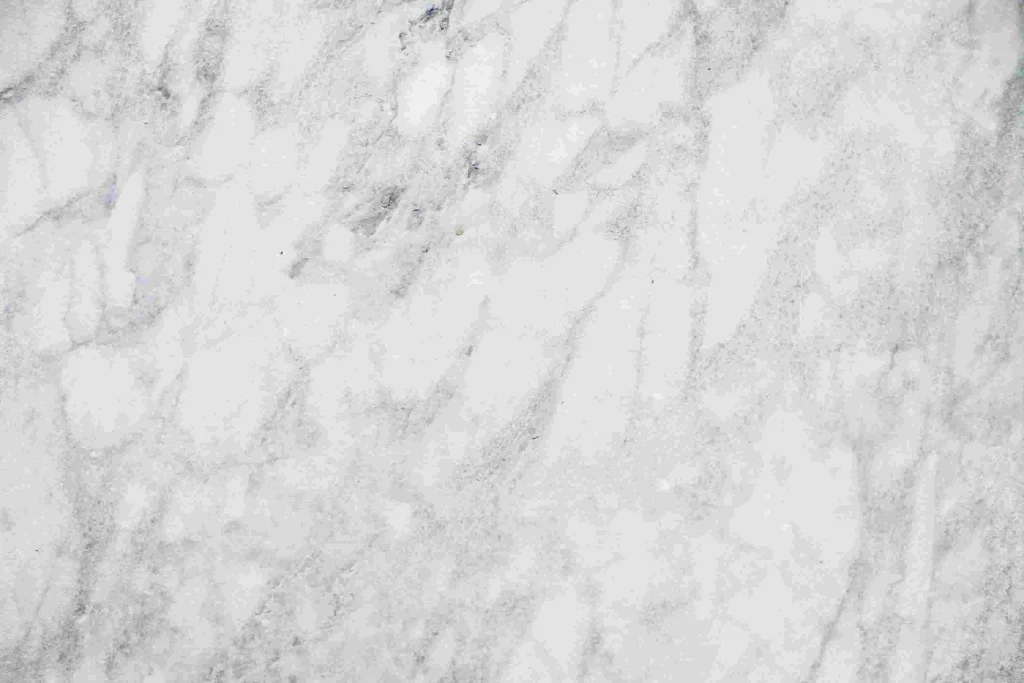 Natural stone is perceived as one of the classier types of flooring materials, making use of great natural stone materials such as marble, granite, sandstone, and the like. The polished finish of this flooring material will make the floor look polished. There is a wide variety of stone flooring options to choose from for your house and lot for sale in Cabuyao Laguna, like natural stone chips or travertine stone.
Linoleum flooring
Linoleum flooring has been one of the flooring options that are rising in popularity because of the variety of designs that they are offered. Serving as the eco-friendly alternative to cork flooring and linseed oil floors, linoleum flooring is an affordable type of floor material that can last for many years if maintained properly. This flooring material comes in sheet form and in different designs.
Concrete flooring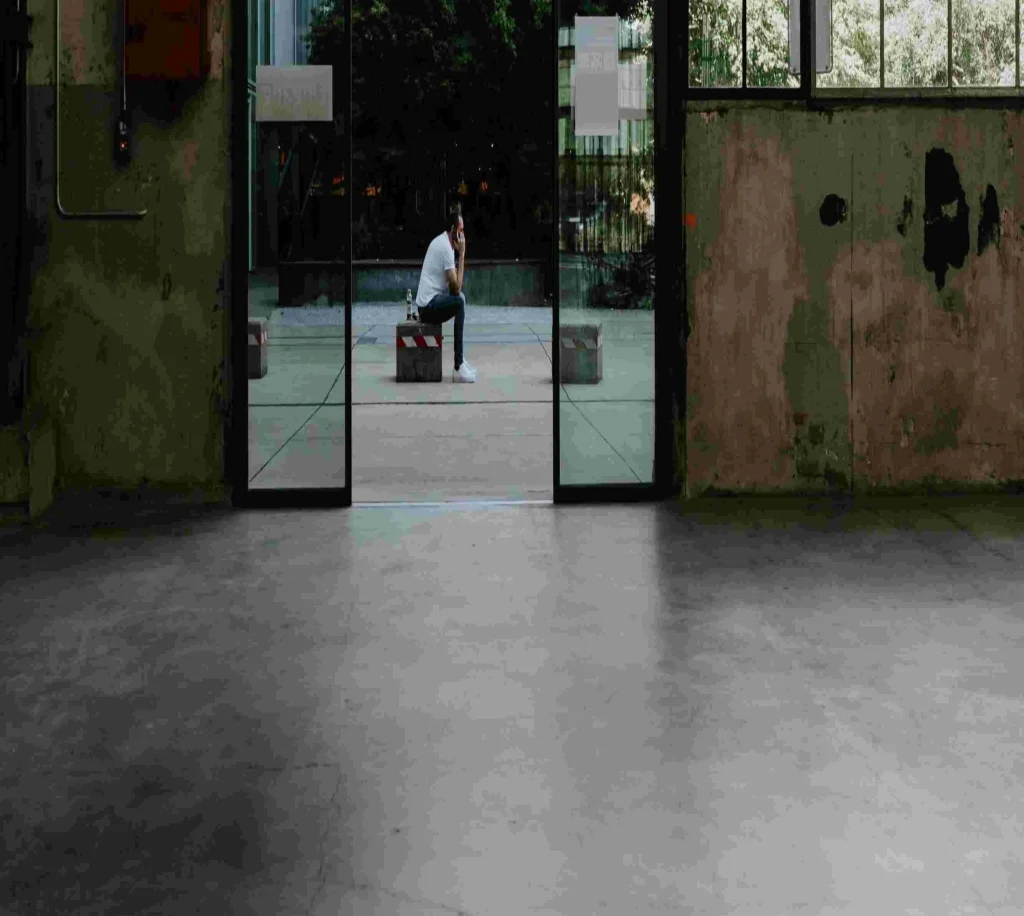 Concrete flooring is one of the more usual flooring options when it comes to garages and spaces that serve as storage areas in your house and lot for sale in Cabuyao Laguna. The benefits of having concrete flooring include its qualities of being noise-absorbing, smooth, waterproof, and easy to clean. Hence, these types of flooring can be used in laundry rooms, living rooms, and other rooms that can benefit from resilient flooring like concrete floors.
Vinyl tiles or Vinyl flooring
Vinyl flooring's biggest benefit is its quality of being water-resistant to the extent that these types of flooring will not get damaged even if water is placed on the surface of the vinyl flooring for a considerable amount of time. A combination of plasticizers and polyvinyl chloride, vinyl flooring is a good pick for kitchen flooring or bathroom flooring material given vinyl flooring's water-resistant or non-porous quality. Moreover, vinyl flooring can be an alternative to glass, stone, and timber. Vinyl flooring can also last until 20 years if maintained.
Luxury vinyl tile
Luxury vinyl tiles are the option to take when you want the benefits of vinyl along with the aesthetic appeal of hardwood floors with less need for maintenance in your house and lot for sale in Cabuyao Laguna. Other than looking like hardwood floors, luxury vinyl or luxury vinyl plank are a lot more cost-effective, stain-resistant, and waterproof. Hence, these types of floor materials are good for moisture-prone areas.
Rubber flooring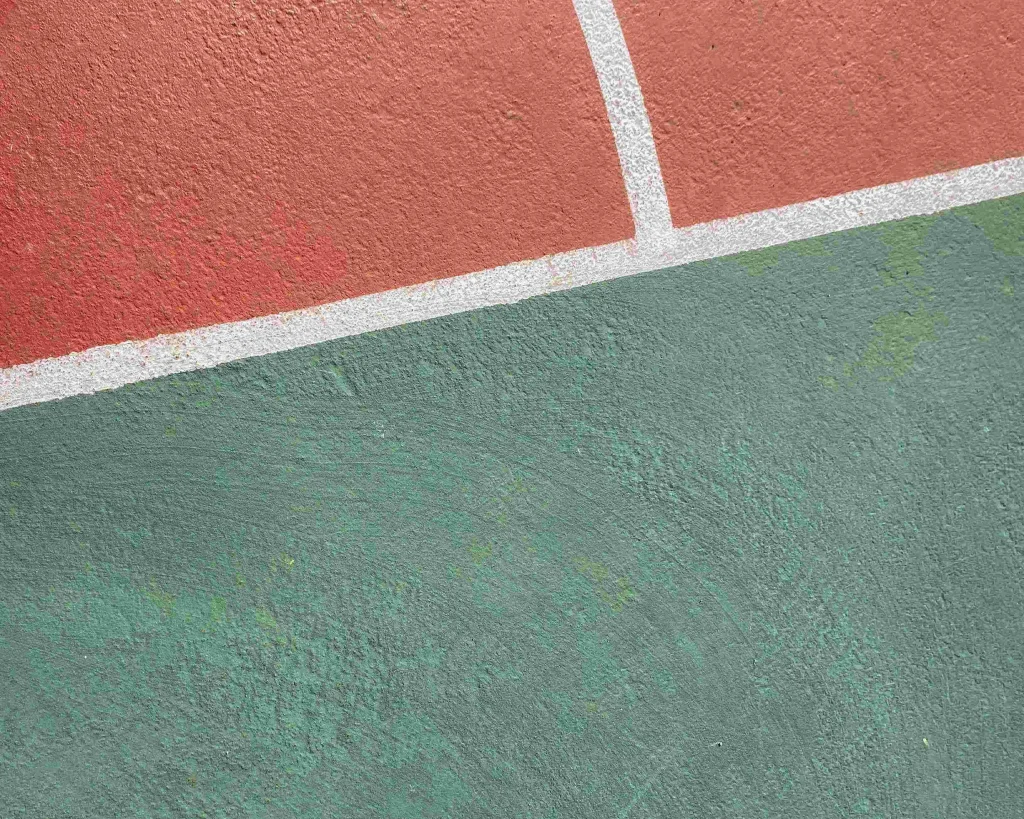 Rubber flooring is a go-to type of floor if you want a soft floor covering that is soft per square foot. Rubber flooring comes in different styles, and is good for play spaces and homes, especially if it is an area where children hang around it. Although, it must be noted that rubber flooring can be stained by oils and fats, so it is best not used for kitchen flooring.
Laminate flooring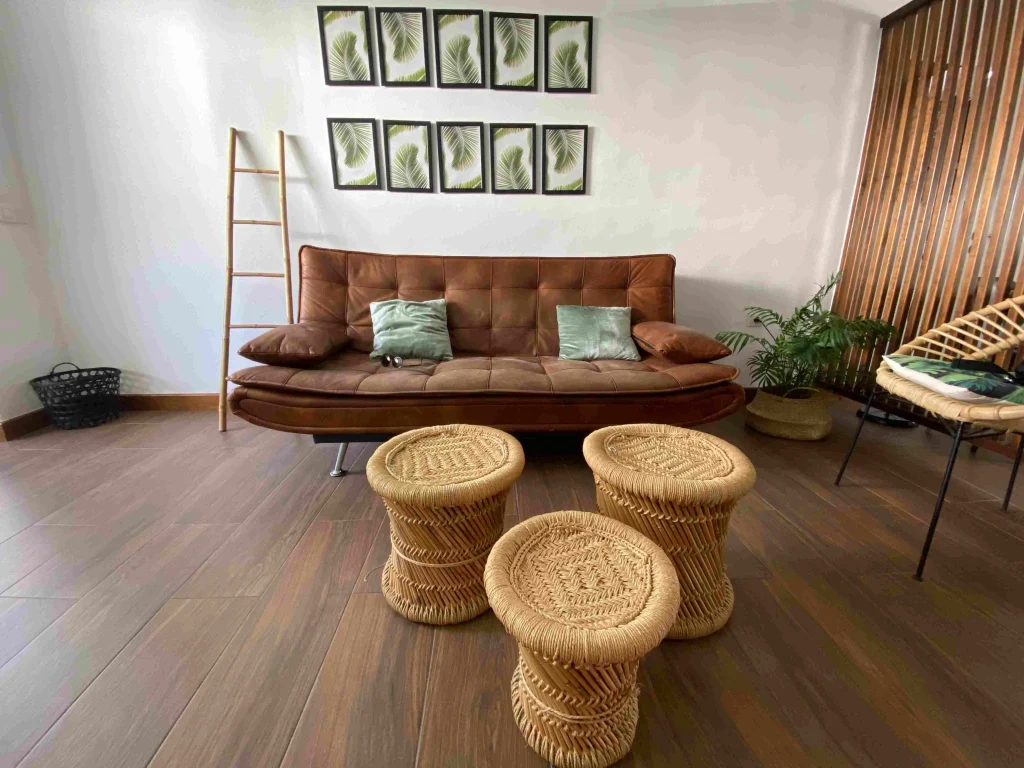 Laminate flooring is a good choice of flooring materials because of laminate flooring's quality of being wear-resistant, anti-scratching, and durable, as long it is not exposed to rooms or areas that gather a lot of moisture. Made of materials like timber or tile along with layers of high-density fibreboard, laminate flooring is a good option as a flooring type if installed and maintained properly.
Engineered wood
Engineered wood or engineered hardwood makes use of the design of natural wood for prices that are more cost-efficient than solid wood flooring. Made of high-quality plywood substrate and hardwood, engineered wood is one of the types of flooring that offers stability that is a good choice to place over underfloor heating. This is one of the types of flooring that is not likely to contract or expand given changes in temperature or humidity.
Cork flooring
Cork floor is one of the more classic flooring options that still holds up today for modern design. Aside from being one of the most durable flooring options, cork flooring is good for rooms with heavy foot traffic since it makes steps sound quiet. In addition, cork is a renewable material, and can be used for shed flooring, laundry rooms, the dining room, and the like.
Hardwood flooring
Hardwood flooring is a kind of wood floor or wood flooring that is versatile in its design and is observed to complement most, if not all kinds of interior design. Hardwood flooring is the best flooring material for homes that have a rustic or contemporary interior design, along with its durability.
Ceramic tiles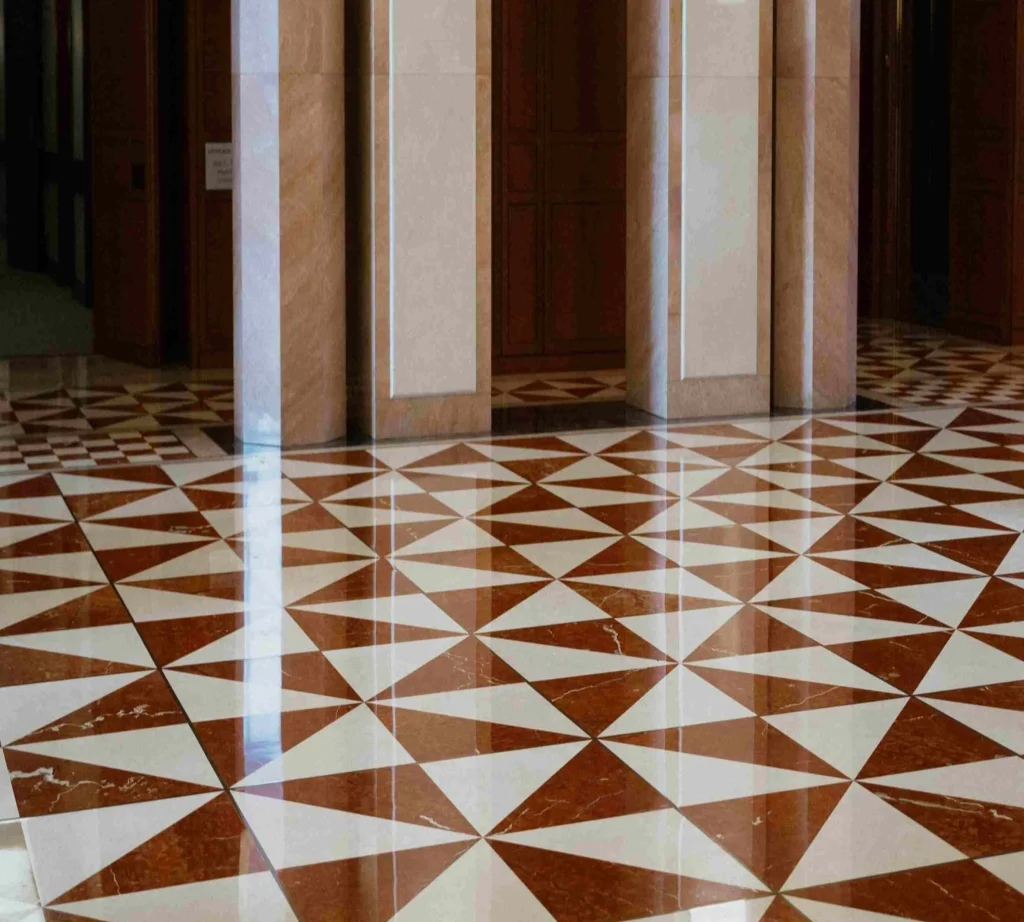 Ceramic tile or ceramic tiles is one of the more typical types of tile floors, ceramic tiles are known for their hardness and difficulty in dent or scratch. Moreover, ceramic tile is good for wet environments. Porcelain tiles are also an alternative to ceramic tiles.
Bamboo flooring
Bamboo flooring is a unique kind of wood flooring that gives a more natural feel to a room, falling under the hardwood type of floor surface. Bamboo flooring is typical of a light wood color, which can be used to complement neutral color palettes for rooms as well as many other varied kinds of interior design.
Whatever kind of flooring you choose to have on your house and lot for sale in Cabuyao Laguna, whether its linoleum floors, marble finishing, porcelain tiles, stone tile, engineered hardwood, vinyl plank, carpet padding, and many more, there are always different ways you can integrate different types of flooring material to suit your tastes.
Related Blog: Carpet or Hardwood, Which is Best For Your Home?