With the continuous mutations of the virus, it has been more and more essential to receive the COVID-19 vaccine. These vaccines are your first line of defense if ever the virus enters your body. However, there has been a recent rise in the number of cases for children and adolescents. So now, you may be considering letting your kids get vaccinated for COVID-19.
To help you determine whether or not your kids should get vaccinated, we gathered all the necessary information based on questions that parents commonly ask.
Should Your Kids Get the COVID-19 Vaccine?
Yes. Your kids should get vaccinated. Since the growing number of COVID-19 cases among children, experts have studied the effectiveness and risks of vaccinating kids for the virus. Luckily, just like any vaccine, it will help protect your kids against severe infections or get so sick that they'd need hospitalization.
Without any protection, your children are prone to complications like multisystem inflammatory syndrome that may have long-lasting symptoms that will negatively affect their health.
Since the emergence of the highly contagious Delta variant, more and more unvaccinated kids have become vulnerable, making them a breeding ground for the development of new COVID-19 variants. Fortunately, according to experts in Johns Hopkins Medicine, vaccination can reduce viral transmission, which will then result in reducing the virus' chance to mutate.
Moreover, just like adults, your kids can also transmit the virus to other people if they become infected. Hence, getting the vaccine will not only protect your child but also other people in your home or community.
Should You Wait for More Data Before Getting Your Kids Vaccinated?
Quick answer: no.
During the early spread of the virus, children were found to be less likely to develop severe symptoms from COVID-19. However, this doesn't mean that they aren't at risk.
According to COVID19stats, there are 39,372 confirmed cases for kids aged 9 years old and younger as of writing. Additionally, there are 68,549 confirmed cases for adolescents aged 10 to 19 years old as of writing. Meanwhile, the fatality rate is considerably low compared to seniors, would you really risk your child's safety?
Furthermore, vaccines have been developed since 1798, so their safety has long been proven by both science and time. So, you don't really have to wait for "more data," especially now that there are approved COVID-19 vaccines for your kids.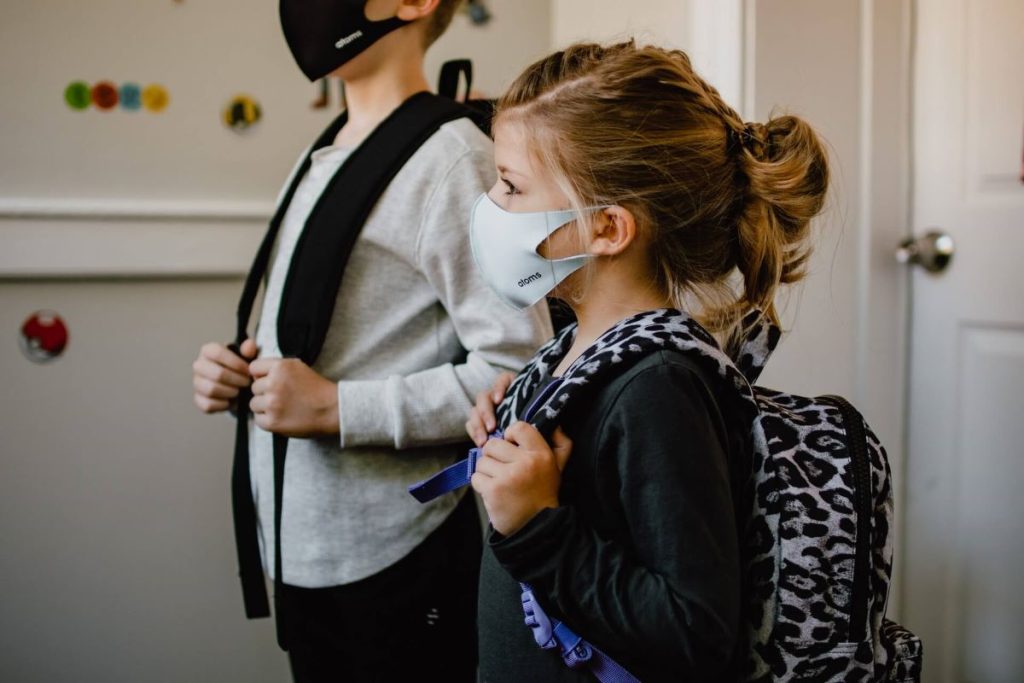 What COVID-19 Vaccine Should Your Kids Get?
Currently, there is only one authorized vaccine that can be used for kids ages 12 to 15, Pfizer. Although, it is only approved for emergency use (EUA) in that age group. However, the US Food and Drug Administration has fully approved the use of Pfizer-BioNTech to protect people aged 16 and above from the virus.
Just like most vaccines, the Pfizer vaccine requires two injections which are given 21 days apart. According to Mayo Clinic, the second dose of the vaccine can be done by up to six weeks from the first dose if necessary.
The next question is, how effective is Pfizer for adolescents?
Well, according to the press release of Pfizer Inc and BioNTech SE, their Phase 3 trials on 2,260 adolescents in the 13 to 15 years old age group (with or without prior infection) have shown promising results. Researchers have found that the vaccine had 100% efficacy and strong antibody response, which exceeded the vaccinated participants from ages 16 to 25 years old.
Moreover, research also suggests that the Pfizer vaccine is 96% effective against severe disease caused by the Delta variant, which is the most common mutation in the US right now.
Will Other Coronavirus Vaccines Be Available for Children?
Continuous research and trials are still in the works for other vaccines and their use for children. According to The New York Times, Moderna began its tests on children under age 12, which includes babies as young as six months.
In a separate study conducted by Moderna, 3,732 children between ages 12 and 17 have been tested for the vaccine. They are yet to release the complete results of their trials, but they are expecting to win FDA authorization soon.
Every child included in Moderna's research will have received two shots which are given 28 days apart. The study is divided into two parts: kids aged 2 to 12 years old, and kids under 2 years. The first group received the lowest dose and was monitored for reactions before other participants were given higher doses. The researchers will then analyze this data to find out which dose is the best and safest to use for each age group.
Meanwhile, Johnson & Johnson also announced last April 2, 2021, in a press release that they have started the Phase 2a clinical trials for the 12 to 17-year-old age group.
In the Philippines, the government may start providing COVID-19 vaccines for kids and teens by the end of September or October. According to Inquirer, the national vaccine manager, Secretary Carlito Galvez Jr., announced that he oversaw the arrival of Moderna doses and proposed to the National Immunization Technical Advisory Group (NITAG) and other experts to allow children to be vaccinated.
As of writing, the secretary also said that the government is negotiating at least 26 million doses for children aged 15 and below.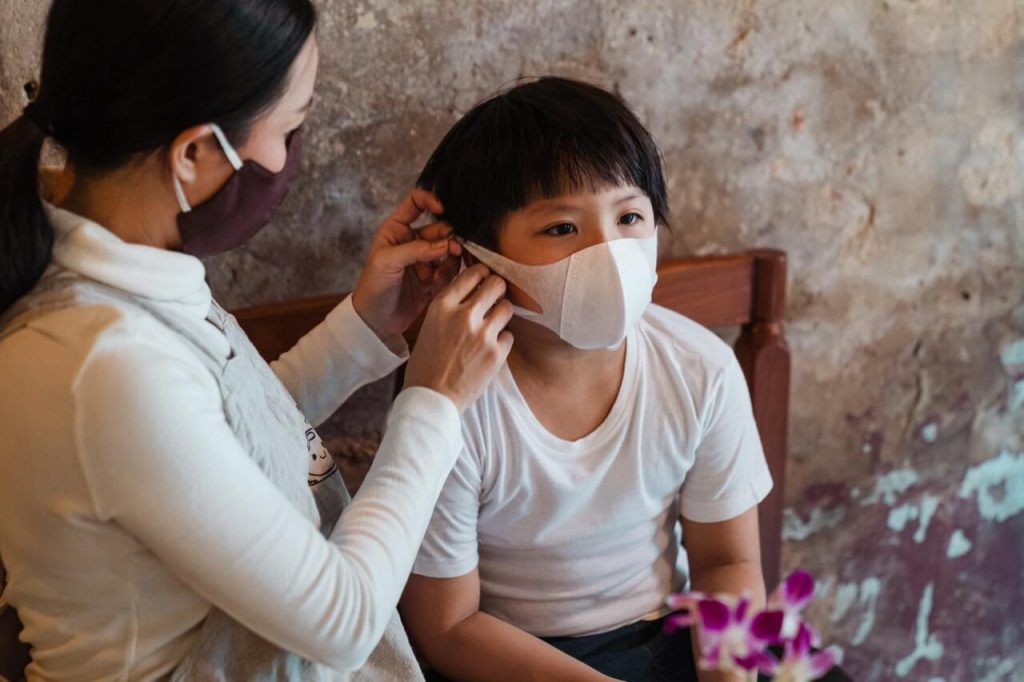 Are the Side Effects Different for Children than Adults?
Generally, the side effects of children are similar to the ones experienced by adults. According to the New York Times, fevers were found to be slightly more common in the 12 to 15-year-old age group compared to adults. The FDA also stated that the most commonly reported side effects in the clinical trials conducted on adolescents were the following:
Pain at the injection site
Fatigue or tiredness
Headache
Chills
Muscle pain
Joint pain
Fever
The pain at the injection site was common for all ages after both the first and second shots. Moreover, adolescents reported having experienced more side effects after the second dose compared to the first dose. However, more people have experienced little to no side effects. Luckily, these side effects are temporary and will generally clear up in 48 hours or three days.
If you're still worried, you can trust that younger people have more powerful immune responses than older age groups because their immune systems are more robust. Additionally, after your child is injected with the vaccine, they will be monitored to see if they experience any allergic reaction, which facilities are always prepared to treat on-site.
What If Your Child Has Allergies?
If your child has a history of severe allergic reactions to any in the vaccine, he or she must not receive the vaccine. However, allergies to the ingredients present in the vaccines are rare. Still, you should check the full list of ingredients of the vaccine and check with your pediatrician if your child can take any of them.
Meanwhile, if your kid has a history of severe allergies to other stuff, like foods and medications, they may be asked to stay in the vaccination site longer to see if they manifest any allergic reactions. So, you may want to make sure that you don't have a scheduled visit for your preselling house and lot when they take the vaccine.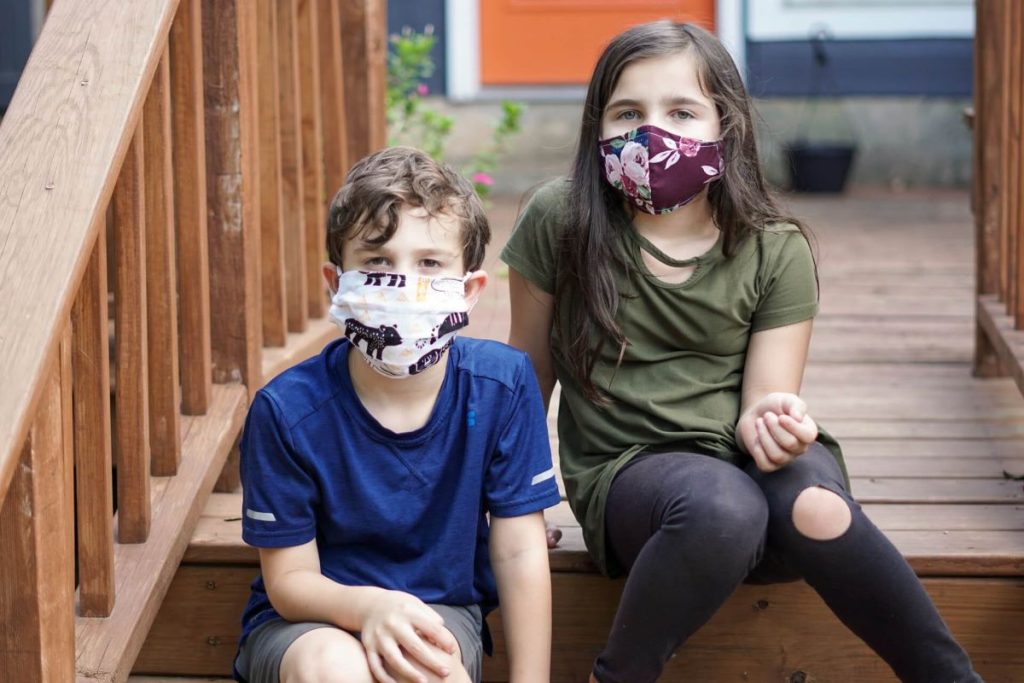 What If Your Child Recently Received Other Vaccinations?
Initially, the Centers for Disease Control and Prevention said that both kids and adults should wait at least two weeks before and/or after receiving the COVID-19 vaccine before getting vaccinated for other diseases. They claimed that this was a precautionary measure in the early distribution of vaccines.
However, the CDC recently updated its guidance and said that COVID-19 vaccines and other vaccines can be received even without a waiting period. They said that recent research showed that the way your body develops protection after getting vaccinated and the side effects you experience are generally the same, no matter if you took just the COVID-19 vaccine or received it with other vaccines.
Additionally, the American Academy of Pediatrics supported the update of the CDC, specifically for children and adolescents who have other childhood routine vaccinations who also need the COVID-19 vaccine. They also said that as long as your child (aged 12 and above) does not have existing conditions that make them unable to take the vaccine, they should get vaccinated for COVID-19.
Keep Track of Your Child's Immunizations
Most, if not all, of your child's recommended vaccinations, should be completed between their birth up to 6 years old. A lot of these vaccines will be given more than once, usually at different ages, and are sometimes combined with other vaccines. So, you need to make sure that you keep track of all the shots that they receive.
While your pediatrician will most likely have records of the vaccines they received, you should still keep them on file in case you change doctors or if their records get lost. Your doctor should have a record form for all the recommended vaccines your child needs.
However, don't worry if your child misses their vaccination schedule. This is normal, especially when your child gets sick. Although, it is responsible to make sure that they make up for missed immunizations.
You can check out this immunization schedule created by the CDC for persons aged 4 months up to 18 years old. Completing your child's vaccine will give you peace of mind that no matter where you take them, be it to visit family or a preselling house and lot, they will be protected against severe disease.
What to Keep in Mind When Immunizing Your Kids
To make sure that your child's immunizations go as planned and to avoid panic on your end, keep these tips in mind:
Side effects are normal, so you have to ask your doctor what are the common aftereffects of a particular vaccine and what symptoms could be a cause for alarm. In general, your children will experience swelling at the injection site, fever, and soreness.
Add a calendar reminder to make sure that you don't forget the vaccination schedules of your kids
Don't forget to bring immunization records whenever your child visits their doctor, and make sure that you have a signed copy with dates for every vaccine they receive.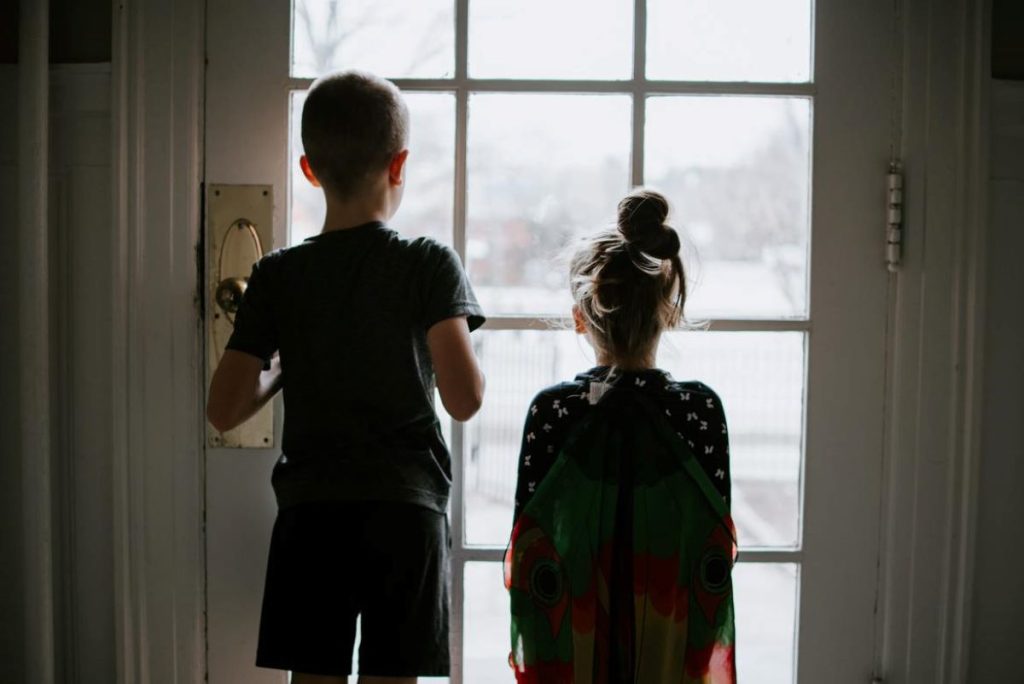 Why Is Immunizing Your Kids Important?
If you just recently moved into your preselling house and lot, thinking about childhood vaccines or immunizations can be scary and overwhelming when you're a new parent. Vaccines recommended by your pediatrician sometimes cover about 14 different diseases.
However, you don't need to worry. Vaccines were discovered and continuously developed to protect your child from diseases that can cause severe damage to their health. These illnesses include diphtheria, chickenpox, hepatitis, influenza, polio, rotavirus, and more. Moreover, getting them vaccinated also contributes to the global fight against dangerous diseases that spread from one child to another.
While it is common for some parents to have hesitations because of serious reactions to illnesses, you have to keep in mind what's inside those vaccines and how they work. As of now, there are five types of vaccines: weakened, inactivated, toxoid, conjugate, and mRNA.
Weakened vaccine variations contain attenuated live viruses or bacteria, which are common for vaccines against measles, chickenpox, rubella, and mumps. Inactivated vaccines contain killed viruses or bacteria, which is common for flu shots and polio vaccines.
Moreover, toxoid vaccines contain inactivated harmful chemicals that are produced by the bacteria or virus, which is common for tetanus and diphtheria vaccines. On the other hand, conjugate vaccines have small pieces or parts of the bacteria or virus combined with other proteins that can help trigger a strong immune response. This type is common for vaccines against hepatitis, meningitis, and some COVID-19 vaccines, like Sinovac and AstraZeneca.
Meanwhile, the latest mRNA (messenger RNA) vaccine contains a piece of a virus or bacteria's RNA, which is part of its genetic material. These are instructions introduced into your body so you can naturally create proteins that trigger an immune response in your body.
All of these vaccine types are highly unlikely to cause serious illness. Some may have side effects, but severe reactions are very rare. There is no scientific evidence that proves the danger of vaccines, and the benefits outweigh possible side effects.
Related Blog: Getting Better: COVID Vaccination for Children