Are you a driver in Cavite, Philippines, struggling with traffic congestion on a daily basis? Are you trying to assess the transportation system before buying a House and Lot for sale in Cavite? If so, you may be interested in learning about the number coding scheme implemented by the provincial government to help alleviate traffic and improve road safety. Similar to the coding schemes in the National Capital Region, Cavite's number coding scheme aims to reduce the number of vehicles on the road during peak hours, based on the last digit of a vehicle's license plate.
But what exactly is this coding scheme, and how does it work? In this blog, we will explore the details of the number coding scheme in Cavite, including its coverage areas, window hours, fines for violators, and more. So whether you're a car owner or a commuter, read on to learn everything you need to know about the coding scheme in Cavite and other points about the traffic problems in urban areas.
Understanding the Number Coding Scheme:
The number coding scheme implemented by the MMDA applies to private cars and other private vehicles. Under this scheme, vehicles with license plates or conduction stickers ending in a particular digit cannot traverse major thoroughfares during designated window hours.
The window hours for the number coding scheme in Metro Manila are from 7:00 AM to 8:00 PM. Private cars with a license plate or conduction sticker ending in the following digits are not allowed on the road on the corresponding days:
1 and 2 on Mondays
3 and 4 on Tuesdays
5 and 6 on Wednesdays
7 and 8 on Thursdays
9 and 0 on Fridays
Under the unified vehicular reduction system (UVRS), public utility vehicles are assigned a color scheme or a numbering scheme. For the color scheme, vehicles are assigned a specific color code based on their territorial jurisdiction. For example, buses with a yellow color scheme are allowed to ply the routes of Makati City.
Traffic Congestion is Long Time Urban Problem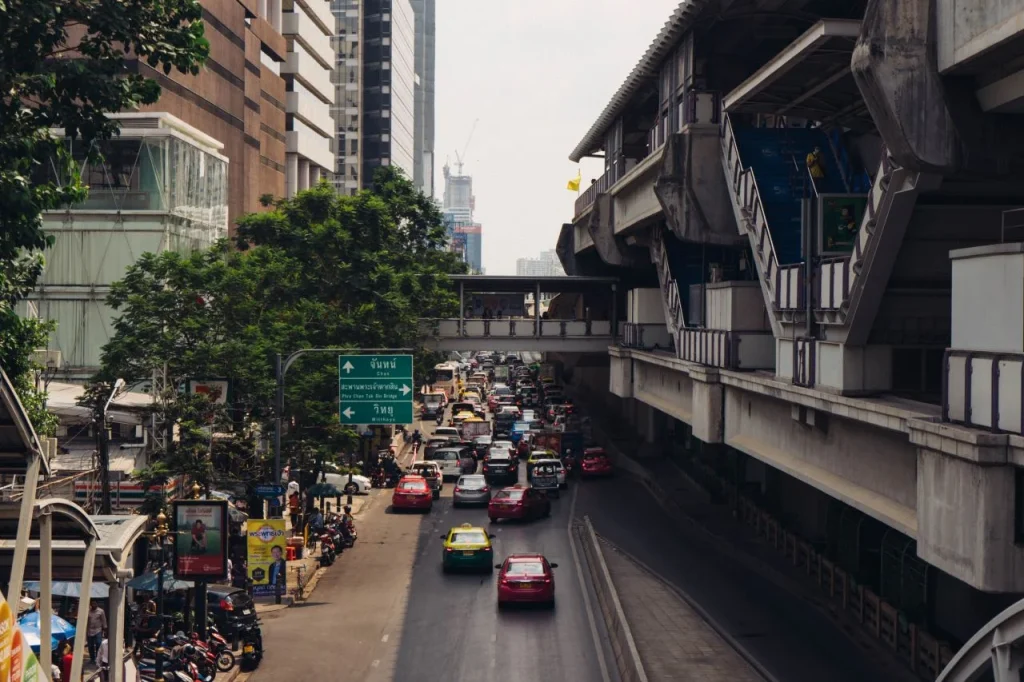 Traffic congestion is a common problem in urban areas, where traffic volumes exceed the capacity of the road network. This results in a slowdown or complete halt in traffic flow, leading to long delays and frustration among drivers and passengers alike.
One way to explain traffic congestion is to use a medical analogy. Just as a blocked artery can restrict blood flow and lead to health problems, traffic congestion can restrict the flow of vehicles and lead to a variety of issues.
Like a blocked artery, traffic congestion can cause backups and delays that affect the entire road network. When one road becomes congested, drivers may divert to other routes, leading to congestion and delays there as well. This is similar to how a blocked artery can cause the heart to work harder and put stress on other organs.
Moreover, just as a blocked artery can cause a buildup of toxins in the body, traffic congestion can lead to increased pollution and other negative environmental effects. It can also cause stress and frustration among drivers and passengers, leading to negative health outcomes.
Therefore, it's important to address traffic congestion through a combination of infrastructure improvements, public transportation systems, and policies such as number coding schemes and speed limits. By addressing traffic congestion, we can improve the efficiency and safety of our roads and ensure a healthier, more sustainable future for all.
Number Coding Scheme in Cavite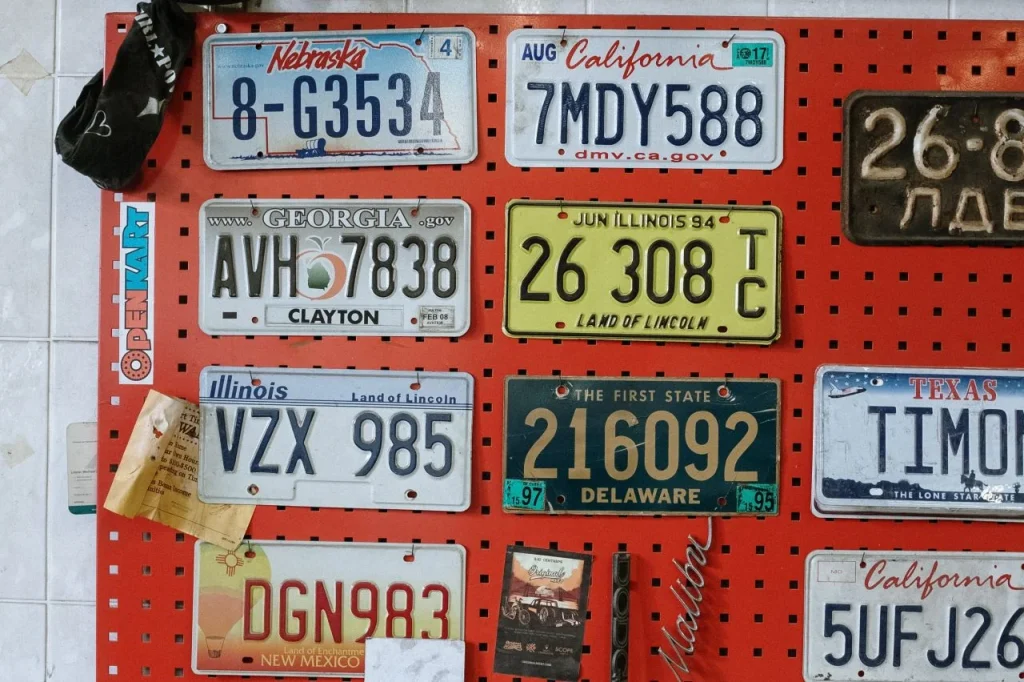 The number coding scheme is implemented on weekdays from 6 a.m. to 7 p.m. on major thoroughfares within the territorial jurisdiction of the province, which includes the Aguinaldo Highway (from Bacoor to Dasmarinas-Silang boundary), Governor's Drive (from Carmona to Trece Martires City – Tanza boundary), Molino-Salawag-Paliparan Road (from Zapote, Bacoor to Paliparan, Dasmarinas), Molino Boulevard, and Daang Hari Road (from Aguinaldo Highway, Imus to Molino, Bacoor). (The 2023 Guide to Number Coding in the Philippines | Autodeal, 2023)
Anyone who transgresses the UVRS or number coding scheme will receive a traffic citation and have their driver's license revoked. The violator is required to pay a fine of Three Hundred Pesos (P300.00) to the authorized representative of the Provincial Treasurer's Office at the RSD. An official receipt will be issued after payment (Penalties | Cavite, n.d.). Knowing the number coding scheme in Cavite is important to avoid penalties and fines for violating the policy.
Exemptions
According to the Cavite provincial website, there are certain types of vehicles that are exempted from the number coding scheme in Cavite and other areas in the Philippines. These include the following:
Duly enfranchised school buses;
Vehicles carrying person/s needing emergency medical attention;
Vehicles that are permanently marked as ambulances, firetrucks, police cars, and military vehicles. A private ambulance and a properly marked fire engine are likewise exempt;
Vehicles having official license plates;
All public transportation vehicles, including buses and jeepneys;
Vehicles on a mission to deliver aid to disaster or severely depressed areas;
The vehicles that medical professionals utilize in an emergency.
Private Vehicles
Private vehicles play a significant role in the daily lives of Filipinos, providing transportation to work, school, and other destinations. However, the increasing number of private vehicles on the road has led to traffic congestion and other problems, prompting the government to implement various policies and regulations aimed at improving road safety and reducing traffic.
One such policy is the number coding scheme, which applies to both private and public vehicles. Under this scheme, vehicles with license plates or conduction stickers ending in certain numbers are not allowed on the road during specific hours. This helps to reduce the number of vehicles on the road during peak hours and improve traffic flow.
By promoting safe and responsible driving practices among private vehicle owners, the government hopes to reduce traffic congestion and improve the overall safety and efficiency of the country's road network. Whether you're a car owner or a passenger, it's important to understand these policies and regulations to ensure a safe and hassle-free driving experience.
The Number Coding Scheme Aims to Ease Philippine Traffic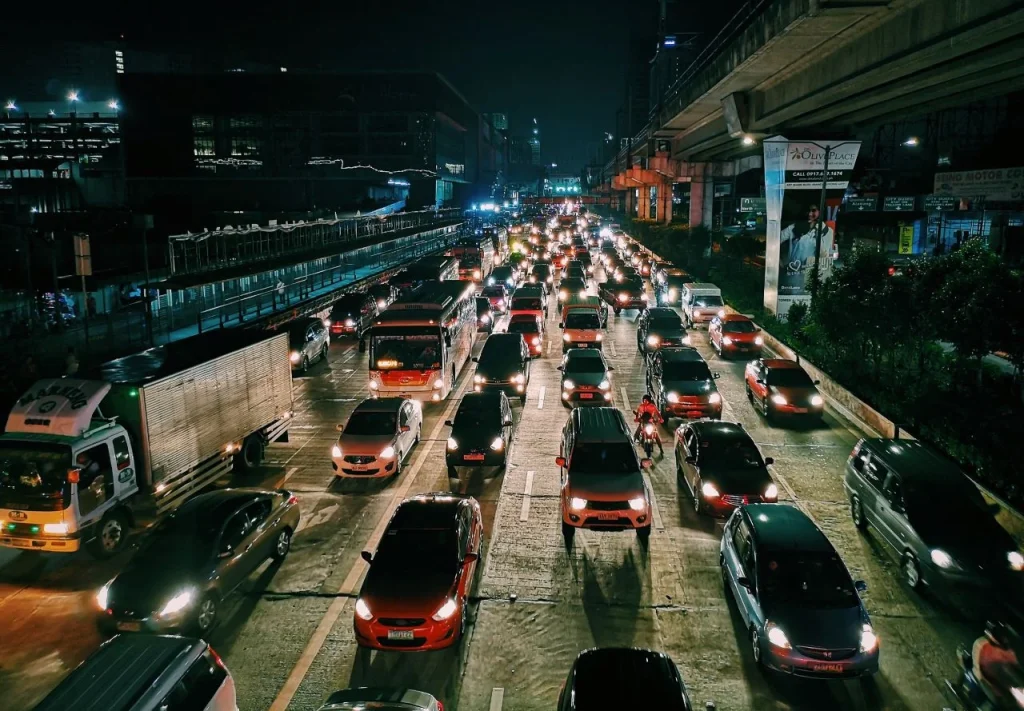 The number coding scheme is a proven method of reducing traffic congestion and improving road safety. By limiting the number of vehicles on the road during peak hours, the scheme helps to ease traffic flow and reduce the risk of accidents. And with its strict enforcement and hefty fines for violators, it ensures that everyone follows the rules and contributes to a better road system.
In conclusion, the number coding scheme has become a necessary policy in the Philippines to address traffic congestion and improve traffic flow, especially during peak hours. The policy has been implemented in many areas, including Cavite, and has shown measurable results in reducing traffic volume and improving road conditions.
Overall, the number coding scheme is an important tool for promoting road safety, reducing traffic congestion, and improving the overall driving experience in the Philippines. By understanding and complying with the policy, drivers can help create a safer and more efficient road system for everyone.
Related Blog: Japan's Five-Year Plan for Philippines Traffic Management