The Philippines is well known for its first-rate medical facilities and top-notch healthcare offerings. The country has a strong commitment to providing high-quality healthcare and has a variety of medical facilities that meet international standards. These facilities include cutting-edge hospitals, clinics, and specialty healthcare facilities that are staffed by highly qualified medical personnel and furnished with contemporary technology.
The golden rule is that "good health is wealth," so it is crucial for owners or sellers who list a house for sale in Laguna to be aware of all the relevant locations as well as the various options and alternatives.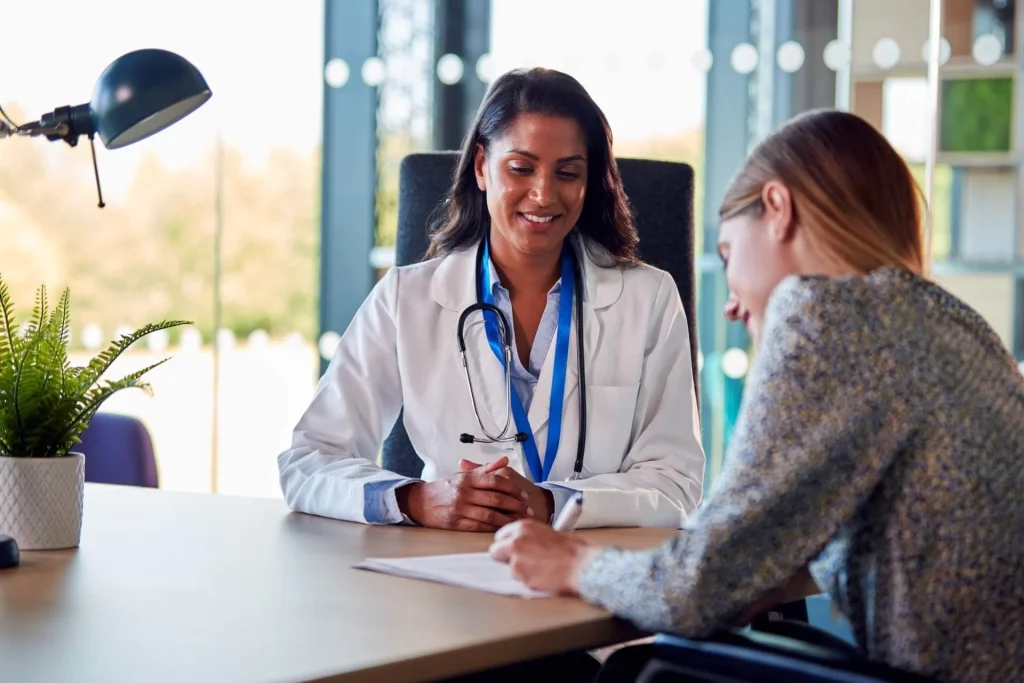 What is The Biggest Hospital in The Philippines?
Key characteristics, specialties, and accomplishments of this exceptional institution are present in this hospital. This section will discuss the enormous medical facility and the crucial role it plays in delivering world-class healthcare to the Filipino people, from its inception to its current prominence.
The Southern Philippines Medical Center (SPMC), the largest hospital in the Philippine Department of Health system, takes pleasure in this fact. According to Republic Act 9792, SPMC is authorized to have 1,200 beds, making it a model of superior medical care. The principal healthcare institution in an area a population of 1.77 million as of 2020 is strategically situated in one of the Philippines' most populous cities. The SPMC serves patients from all over the nation as well as the local populace in its capacity as an end-referral facility giving highly specialized medical care.
The largest hospital in the Philippines is located right in the middle of the action-packed city of Davao and acts as a ray of hope and healing for countless people. This facility has earned a reputation for superior healthcare because of its extensive infrastructure and cutting-edge technologies.
The Best Hospitals in Laguna
Excellent public and private healthcare facilities may be found in Laguna, a province in the Philippines renowned for its rich cultural legacy and attractive surroundings. One facility stands out when it comes to choosing Laguna's top public hospital because of its dedication to offering first-rate medical care. Here's the list of hospitals in Laguna
The Medical City – South Luzon
South Luzon's The Medical City (TMC), which is situated in Santa Rosa Medical Center in Laguna, the Philippines, has 80 beds. It debuted in October 2015 and was formerly known as the Southern Luzon Hospital and Medical Center (SLHMC). TMC South Luzon, which acts as TMC's entryway to provinces like Laguna, Batangas, and Cavite, is crucial in ensuring that these areas have access to healthcare. TMC has assumed management and shareholder leadership in a recent joint venture between Calamba Medical Center and PSI Healthcare Development Services Corporation, a division of The Medical City. This partnership opens the stage for the hospital's future development and growth.
QualiMed Hospital
The Nuvali QualiMed Hospital in Sta. The first QualiMed-branded hospital in Southern Luzon is located in Rosa, Laguna. This healthcare institution, which has 102 beds, is a member of the QualiMed Health Network and provides all-inclusive medical help in Nuvali. Its main goal is to enhance the standard of living in Laguna and the CALABARZON area by fostering well-being, treatment services, and doing so. This state-of-the-art facility demonstrates QualiMed's dedication to skill improvement and ongoing learning.
Unihealth Southwoods Hospital and Medical Center
Unihealth-Southwoods Hospital and Medical Center (USHMC) began accepting patients on December 10, 2014, and USHMC received its formal opening. USHMC is a tertiary hospital with a 100-bed capacity that is located in the rapidly growing commercial and business area of Southwoods Ecocentrum Business Park in Biñan City. According to the Department of Health's (DOH) new classification system, USHMC has developed through time into a level 2 hospital, significantly increasing its skills and services to meet the community's healthcare needs.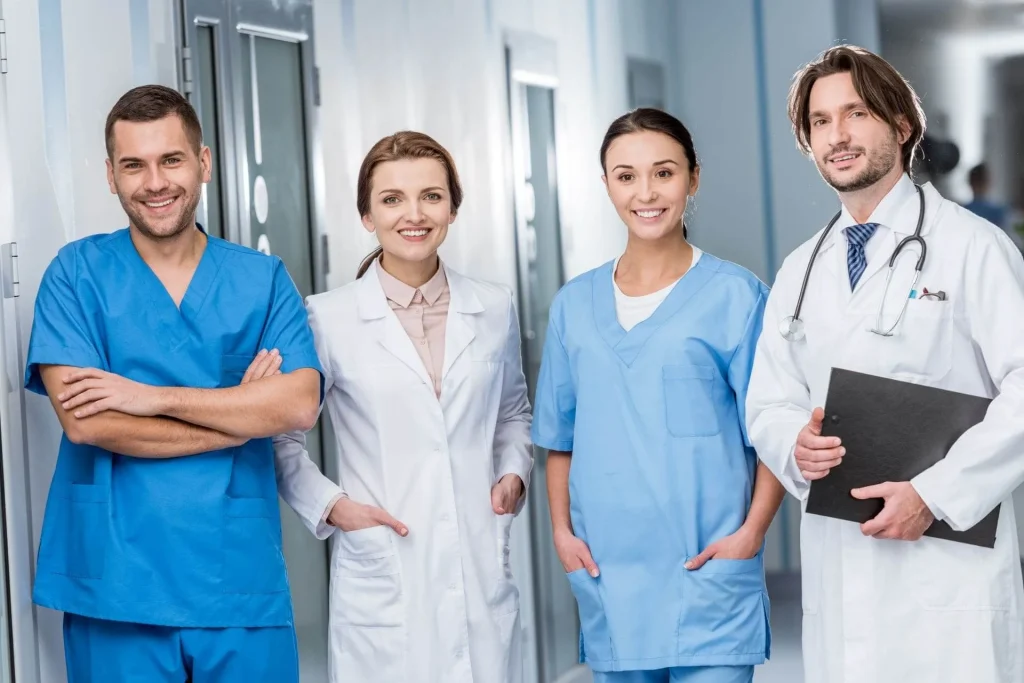 Affordable Hospitals in Laguna
There are various hospitals in Laguna that work to offer high-quality services at inexpensive costs when it comes to healthcare options. Despite the fact that affordability is arbitrary and can change based on unique situations and particular medical requirements, the following Laguna hospitals are renowned for their dedication to providing cost-effective healthcare:
Laguna Provincial Hospital
This government-run healthcare center is dedicated to offering locals in Santa Cruz, Laguna, easily accessible and reasonably priced healthcare. They provide a variety of treatments and services at reasonable prices thanks to their committed staff of healthcare specialists.
J.P. Rizal Memorial District Hospital
This public hospital, which is located along the National Highway in Calamba City, provides low-cost healthcare to people living in Calamba and nearby communities. They offer a range of medical services, such as consultations, lab tests, and emergency care.
San Pablo City District Hospital
This public hospital, which serves San Pablo City, is renowned for being reasonably priced and meeting the demands of the local population in terms of healthcare. They offer an extensive array of reasonably priced healthcare services, such as consultations, diagnostic procedures, and inpatient care.
Other notable hospitals in Laguna:
Perpetual Help Medical Center – Binan
Laguna Doctors Hospital – Santa Cruz
Laguna Holy Family Hospital – Santa Cruz
Global Medical Center of Laguna – Cabuyao
St. James Hospital – Santa Rosa
Westlake Medical Center – San Pedro
Divine Mercy Hospital – San Pedro
Calamba Medical Center – Calamba
Advantages of Knowing All Hospitals in Laguna
For locals and tourists alike, knowing about all the hospitals in Laguna has several benefits. The following are some major advantages of being knowledgeable about Laguna's hospitals. Especially for those who have a house for sale in Laguna.
Knowing the locations of the various hospitals in Laguna ensures quick access to medical treatment in cases of emergency or urgent medical assistance. The ability to choose a hospital based on preferences such as proximity, specific services required, or hospital repute is made possible by the fact that people are familiar with all of Laguna's hospitals. Laguna is home to medical facilities with a range of specialties. Knowing all the hospitals makes it easier for people to choose the ones that provide services tailored to their unique medical needs, improving the effectiveness of their treatment. Additionally, Laguna's hospitals all have unique pricing schemes. People who are familiar with the hospitals may evaluate costs and services, making informed judgments and locating the best and most inexpensive solutions.
Read more: Medical Institutions in Laguna and Cavite