Just like how a roof, a wall, and a window have been a part of a house structure, a door also completes the so-called home. Some may not pay enough mind to it because doors are doors. There isn't much of anything special to them. Although oftentimes neglected, doors play an important role in a house.
Doors allow people to enter and leave a room or a certain space. It allows natural light to enter the room and provides proper ventilation. Aside from that, doors are not just a mere decoration in a house, it is used to enclose and divide specific areas. But above all, doors are highly important because they give privacy—keeping other people away from rooms they are not allowed to enter and ensuring safety—lessening the chances of accidents or burglary.
And if you think that all doors are just the same, you are wrong. They are all doors but different types vary depending on the materials used to make them from glass to steel doors. So if you are keeping an eye out for doors that you want to incorporate into your future condo in Las Pinas, you are in luck!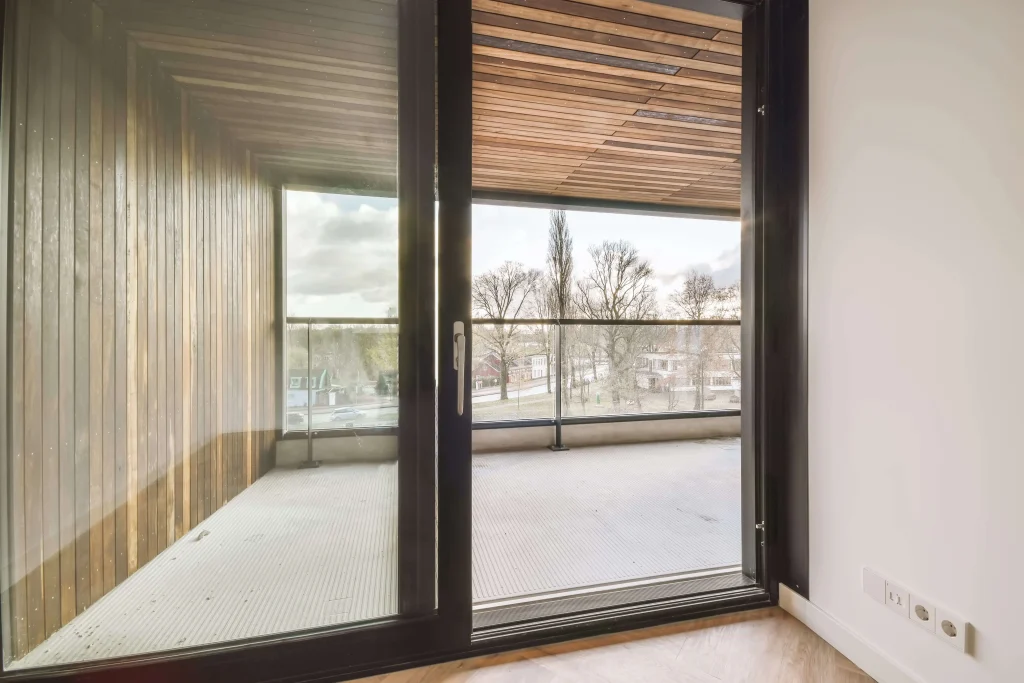 Here Are the Different Types of Doors That You Can Choose From.
Hinged Doors
A hinged door is one of the most common doors that you can in residential buildings, houses and lots, and probably the one installed in your condo in Las Pinas. This type of door is usually made of a solid wood panel or a hollow-cored door attached to the door frame or door jamb using a hinged, hence the name. They come in different sizes, shapes, colors, and textures which can be accustomed to what you would want. Hinged doors are usually used as wardrobe doors, or can be found in front or rear entry.
Sliding Doors
This type of door is attached to multiple panels with an upper and lower track that allows the door to smoothly open and close. A Sliding door doesn't occupy much space, unlike other doors that swing open. It is commonly used as a patio door—a divider of indoor and outdoor space. It can be used outdoors and indoors and is typically found in bedroom doors, closets, and pantries.
Dutch Doors
Dutch doors bring back nostalgic memories and feelings with their old interior. Referred to as the half door or double hung, this type of door operates like a normal door but the only difference is that it splits in half. The top part of the door can be opened by the lower part is shut. This is the perfect door for you if you want the cold breeze of the sunlight to enter your home without having to worry about insects or pests entering the premises of your house.
French Doors
A French door is two doors that are made with glass panes. This type of door can either be opened together or individually. This is usually used to divide a particular space or as an entry door. Since it is made with glass panes, it makes a certain area seem more spacious. It can be used on balconies or patios. This is also the perfect door for those people who don't want a closed space, but rather a door that still allows light to enter.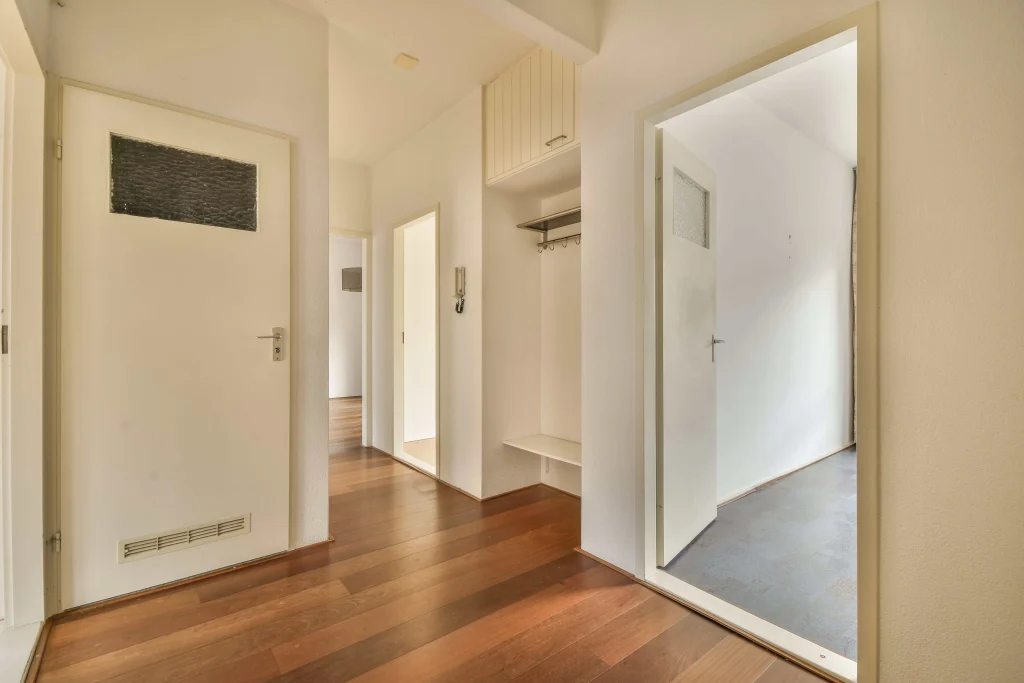 Pivot Doors
Compared to other doors that have hinged from the side of it, pivot doors are hinged from their top and button. While most doors can only be opened up to 90 degrees, this type of door vertically rotates up to 360 degrees. It can be made with different materials, depending on what your liking. It is usually used as a front door.
Rolling shutter doors
Rolling shutter doors are made of heavy steel slabs interlocked and hinged together with coiled springs so you can open and close them smoothly. The door shutter act as a steel curtain and security door that is typically found in garages, shops, warehouses, or facilities to keep thieves away from it. There are different types of rolling shutter doors some are, automatic, push-pull, mechanical, and industrial.
Louvered Doors
This is considered a special type of door because instead of just a plain door, it consists of louvers or glass or horizontal wooden blades. It is usually used as closet doors, bathroom doors, or to enclose a small space whilst still allowing proper circulation of air. This might be the perfect door for your condo in Las Pinas. Even though there are spaces between louvers, it is still made sure that privacy is maintained while using a louvered door.
Revolving Doors
This can be seen as entrance doors to large establishments and buildings. The revolving door consists of three to four door wings that have a vertical axis.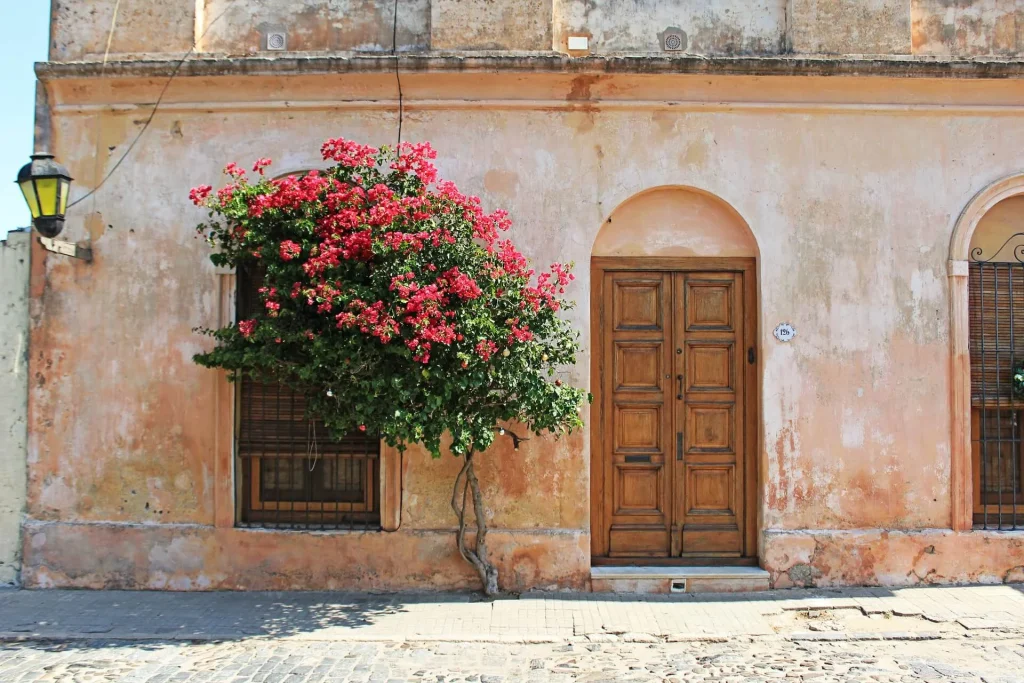 Pocket Doors
This type of door is similar to sliding doors but the only difference is that once you open it, the door disappears to the inside of the wall which acts as the pocket and hence the name. If you are looking for a space saver door, pocket doors are the right one for you. It can be used for the bathroom or powder room, closet, or to separate a room and can also be combined.
Fiberglass Doors
A fiberglass door is considered a strong, less expensive, and energy-efficient type of door and is made with fiberglass. It can be formed into different shapes or designs and is a good alternative to wooden doors. This type of door can also be an option for exterior doors.
Battened and Ledged Doors
Battened and ledged doors are made by combining horizontal ledges and vertical wood boards or battens. This is usually used as bathroom doors, utility rooms, or closets.
Flush Doors
A flush door has a smooth surface made with plywood or fiberboard. Different types of flush doors differ in the materials used. It is also one of the most common doors used in residential homes or buildings and is typically used in toilets and bedrooms because aside from the fact that it is affordable, it is also durable.
Read more: Learn About the Different Window Glass Types and Types of Windows