It's time to say goodbye to the rainy season and welcome the summer weather. Keep all your sweaters and jackets because now is the perfect time to flaunt your summer outfits. The cold breeze will now be replaced by warm air. Fun activities can be enjoyed this season like going to your favorite beach, basking in the heat of the sun, making cold desserts, or just taking a break from your busy life inside of your home. And while you have a long list of things that you want to do this summer season, you shouldn't forget to make your house located in a subdivision in Imus Cavite summer ready.
Before you discover and enjoy the outside world, you should take care first of what's inside. Just like applying sunscreen before you go out to protect your skin from the blazing heat, your house in a subdivision of Imus Cavite needs that delicate care too. Making your home summer ready is beneficial for you because it will make sure that you're still comfortable amidst the hottest days. But if you're doing it for the first time, you're probably wondering and clueless about what should be your first step. Do not fret for this article will help you!
Here Are Some Ways to Turn Your Home Ready for Summer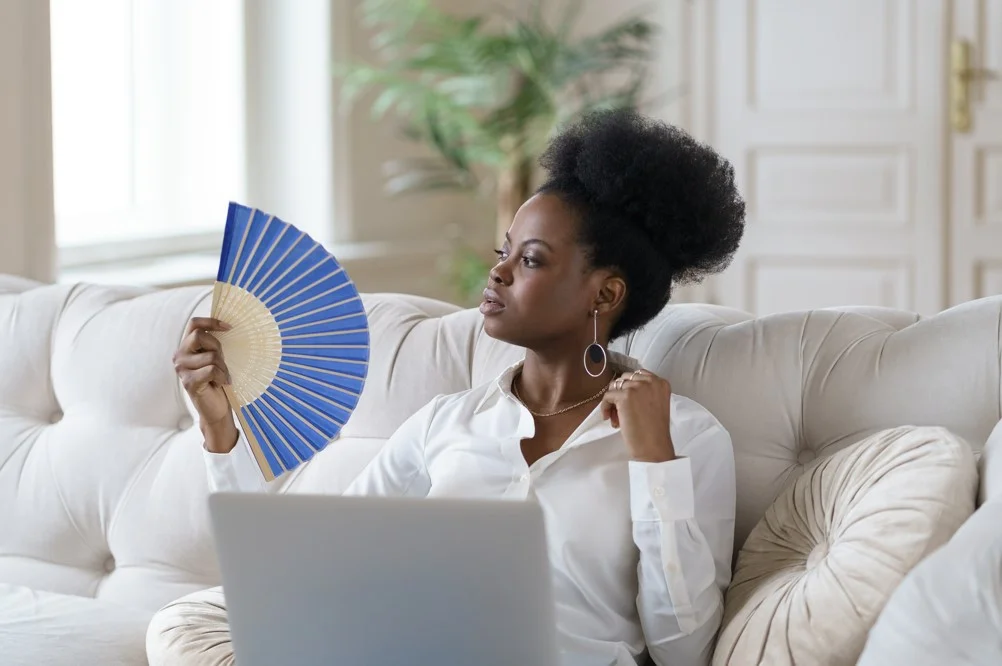 Declutter and Organize
First things first, you need to declutter your clothes, shoes, bags, and other important necessities that won't be applicable for the summer weather. Start with segregating your things into a pile that can't be used for the summer months and a pile of those clothes or shoes that are flexible and can be used for the weather. Put your summer clothes in your closet so you'll be able to easily find and reach them. Organize your decluttered clothes in a different cabinet properly so you can find them when you welcome the rainy season again.
Air Conditioner Maintenance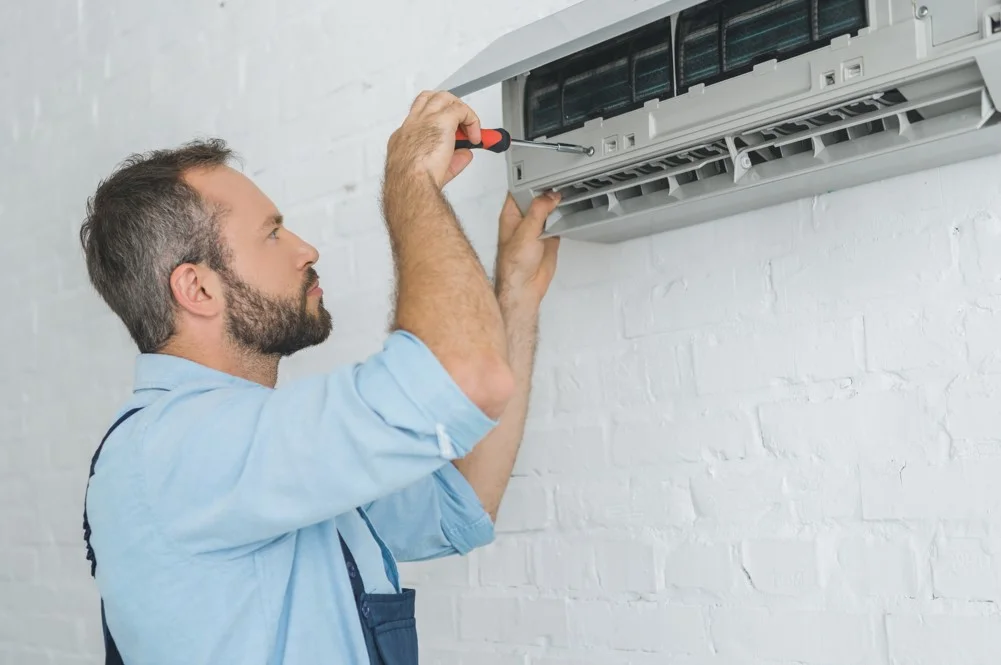 Summer is known for its heat and extreme weather so you might want to make sure that your air filter is clean. That is preventative maintenance that every homeowner should do when they have an air conditioner installed in their homes. Check it monthly and replace it when it doesn't run at its optimal performance anymore. This is done to make sure that the air flowing inside your home is clean and filtered. Doing so will allow you to enjoy the full capacity and performance of your air conditioner.
Invest in a Smart Thermostat
Now that you have kickstarted your spring cleaning, install a smart thermostat in your home. Although this costs much higher than the traditional thermostat, rest assured that you will be getting what you paid for. With this smart one, you'll be able to control it because it has different settings. For example, if you're inside your house, you can set the temperature to high but if you're outside and don't want it to continuously run, you can control it and keep your house warmer, cutting cooling costs.
Check and clean windows and doors
Part of your spring cleaning is the maintenance of your windows and doors because after experiencing rain so much, it is bound to get dirty. Wash your windows with water to remove the splashes of rain and other dirt. Doing so will allow the light from the outside freely enter your home. Check if the doors and windows are working just fine. You can also install additional window or door parts like an awning or screen doors for better ventilation and filtration of dust and other dirt components.
Start your Home Garden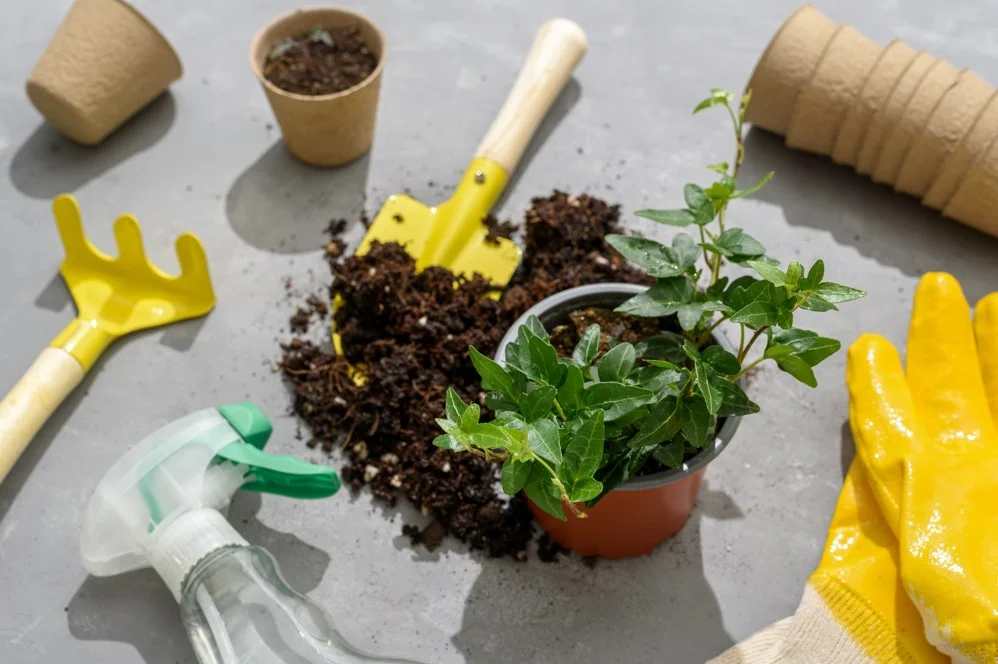 You have been dreaming of having your own small home garden before and summer is just the right season for you to start. Wear your boots, hat, overalls, gloves, and shades, and start planting plants and trees that will help alleviate the summer heat. Surrounding your home with greeneries doesn't just make your house complete but also helps for better airflow, letting cool air enter your household. It is also a great bonding for your family. If you already have a garden, the summer is the hint for you to weed, mulch your garden beds, and plant new seedlings.
Clean Roof and Gutters
It is important to also pay attention to cleaning your roof and gutters. It is because leaves and other trash can pile up in your gutters that can soon clog the gutter which can then lead to leaks on walls or your home's foundation. Cleaning your roof even just twice a year will allow you to maintain its physical shape, prevent rusting, and avoid the need to change the roof which can cost a lot.
Upcycle an Extra Room or Space
If you have an extra room in your house and you don't know what to do with it, you can transform it into a little summer space. If it's indoors, you can set up a table and sofa with games where you and your whole family can relax and play around. If it is an extra space outside, you can buy an inflatable pool where you can swim and bask under the sun.
Re-decorate your home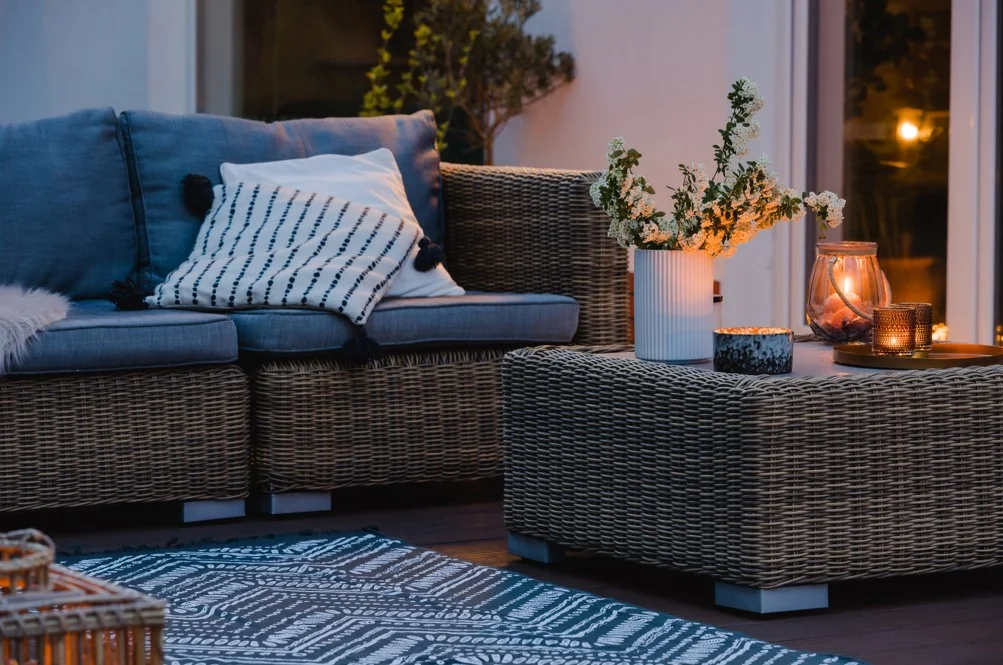 To compromise to the warm weather, you can re-decorate your home. If you painted your walls dark, you can repaint them with light ones to make your house look and feel cooler. Dark colors tend to attract more heat so you might want to stray away from that when the warmer weather starts. Install some new appliances like ceiling fans to help with better air circulation in your home.
Arrange your furniture
You have been postponing this task for so long because you're either busy and cannot squeeze it in on your schedule or you don't have the motivation to do so. But the summer is entering and you might want to spice up your home a little bit by arranging your furniture! Since it will surely be hot most of the time, you might want to consider leaving a big space to make your house in a subdivision in Imus Cavite breathable. You don't want to put them close to each other because it will make the space look cramped.
Related Blog: Enjoying Summer at Home at Ponticelli