Come Home to Bellini : A House and Lot for Sale in Santa Rosa Laguna
The province of Laguna was named after Laguna de Bay, the body water that forms the province's northern boundary. Laguna is also known as the Resort Province of the Philippines, when you're looking for astonishing and substantial resorts Laguna is the best place to look for. It is a haven of fresh and impeccable bodies of water such as hot springs, lakes and waterfalls. The powerful mountain breeze that blows from Sierra Madre Mountain Ranges and the distant Mount Banahaw make the lakes an ideal place for aqua sports like water skiing, sailing, fishing and surfing. Laguna does not only provide natural wonders and different recreational activities. It also plays an important role in the country's history as the birthplace of our country's national hero Dr. Jose Rizal. Historical churches with the touch of Spanish influenced architecture in tangled with Romanesque and Baroque design and mostly restored to their original elegance, are also found in the province.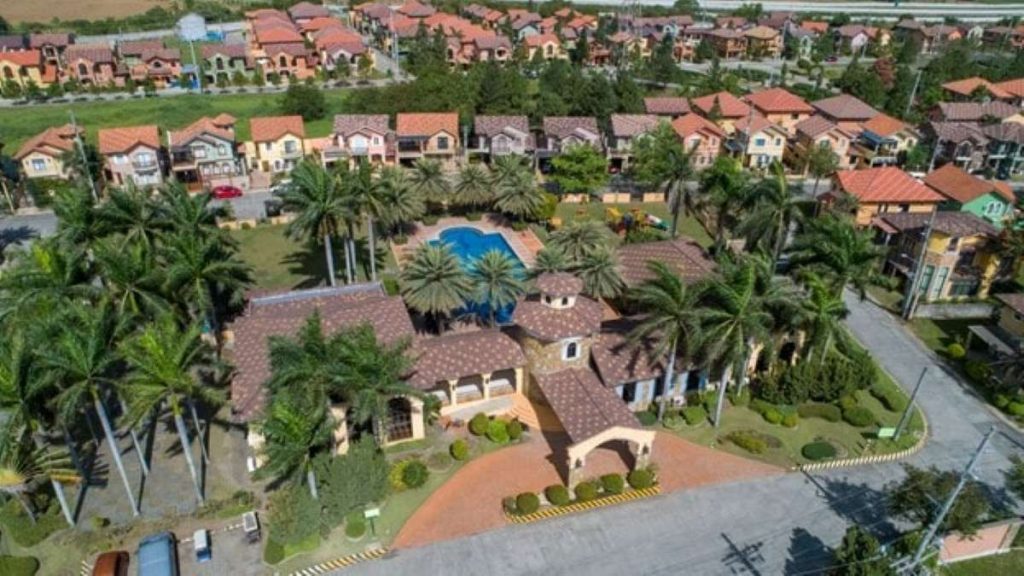 Laguna is also known as a huge producer of Southern Tagalog craftmanship like woodcarvings, handmade paper products and embroidered garments that are made on banana fiber, transformed into beautiful pieces of clothing that is worthy of being tailored into the Philippine National Costume, the Barong Tagalog. Knowing to its nearness to Manila, Laguna is presently becoming the center of economic activity in the Southern Tagalog Region and the CALABARZON area. Business in the area is bustling and very lively as shown by the presence of several industrial estates designed for handling large scale firms engaged in textile manufacturing, electronics, food processing, industrial machines, and car assembly.
Santa Rosa, Laguna or known as the Lion City of the South is preparing up to be one of the contributors to the country's reclining number of booming business hubs. It is now considered the heart of Laguna, where the center of business is located here. Santa Rosa is also a home of industrial parks, major residential communities, restaurants and commercial center.
Image source: http://www.wonderfullioncitysantarosacity.blogspot.com/
One of its most notable developments is the Philippines first-ever theme park, opened to the public on October 1, 1965. The 17-hectare theme park is now one of the Filipinos' go-to places whatever the weather. Families and friends venture out to Santa Rosa, Laguna just to experience the magic of the purple wizard no matter the age. The Enchanted Kingdom known as "EK" by many, is one of the many reasons Santa Rosa has stayed on everyone's radar for so long. As its tagline goes, the magic lives forever.
Lastly, one of the most famous developments in the heart of Laguna is Nuvali. It is a master planned residential, commercial and recreational development complex that has practically everything a tourist looking to have a good time wants. A perfect place for those who enjoy the rush of heavy-duty activities, Nuvali has a good network of paved roads and designated bike paths that offer a lot of opportunities for biking. Those who want to take it up a notch also have the option to explore off-road trails by mountain bike. The tracks and trails system includes approximately 50km of off-road biking and running trails.
That is why Sta. Rosa, Laguna is considered as one of the most perfect place to live, a city like Sta. Rosa that provides warm breeze and fresh air. The availability of houses in Sta. Rosa is still at large since the continuous development of the city makes it more exorbitant. Premium homes are on trend nowadays, as families wants a cozzy, quiet, and modish.
Premium House and Lot in Sta Rosa, Laguna
Welcome to Valenza, a balance life for your growing future. Valenza is taken from the Italian word "valence" which means 'balance', Valenza aims to help families fulfill that much needed balance between work and home life. It is a residential community that offers premium house and lots in a serene and secure community while still having access to the comforts of the metro.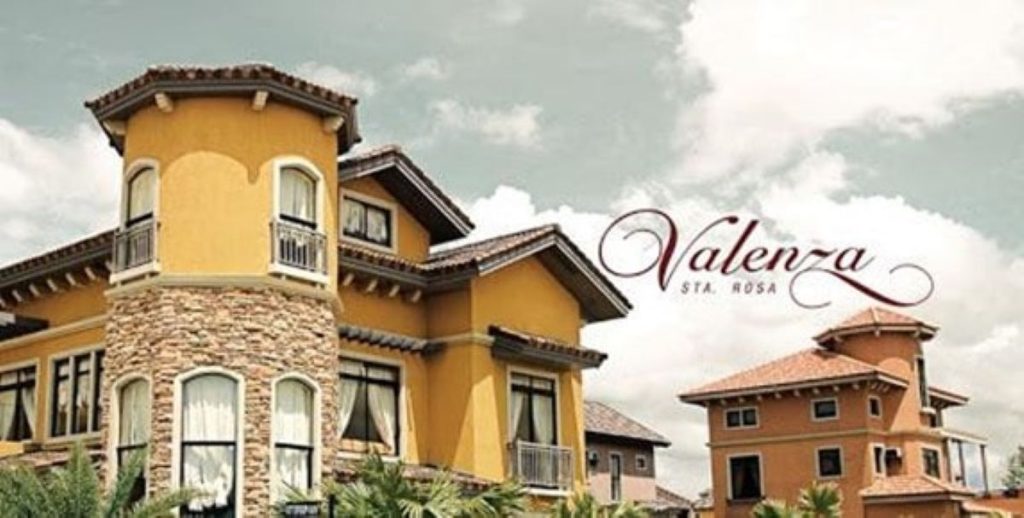 Image source: http://www.housesandcondosph.com/valenza-sta-rosa.html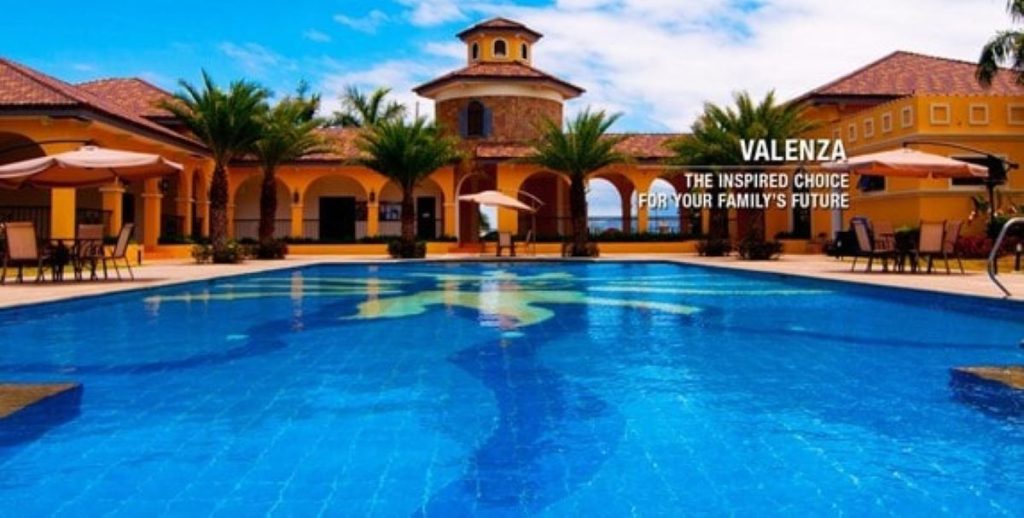 Image source: https://www.crownasiaphilippines.com/2014/05/valenza-crown-asia-premium-house-and-lot-in-sta.-rosa-laguna.html
Located right next to the road leading to Silang and into refreshing Tagaytay, the home of authentic bulalo. Also near to it is the outlet capital of the Philippines, Paseo de Sta. Rosa. A shopaholic paradise that caters everything from proactive sports goods, gear and equipment to designer clothes bags and shoes.
Valenza is a 25 hectare community that offers house and lot in Sta. Rosa, Laguna it reflects the distinctive charm and romantic vibe of Italy with their classic Italian architecture and luxurious landscaping. Valenza offers premium house and lots with great amenities and nice facilities which makes a perfect community for young families to grow and value their good things in life.
Valenza's premium homes has landscaped outdoor open spaces that are open for activities and a perfect place to workout and get fit. There is a multi-purpose hall that you can rent for arranging different kinds of event and occasions, together with it is the swimming pool and a clubhouse. Playground and a Tennis/Basketball court is also present, a perfect place for the kids entertainment and activities. Valenza, prioritizes your family's safety, that's why we have carefully planned the following measures for your safety and protection, a guard house, 24 house security system, minimum of two security guards per gate, a roaming security personnel, security outpost along the perimeter line and well-trained security personnel.
To reach Valenza in Sta Rosa Laguna, when you arrive at Paseo de Sta Rosa, go straight ahead and then further to your right, Valenza will be that beautiful, Italian-inspired site to behold. Valenza is close to premier schools such as St. Scholastica College, UST Sta. Rosa, Brent International School, and De La Salle Canlubang. It is also a few minutes away from hospitals, shopping centers, and business IT hubs.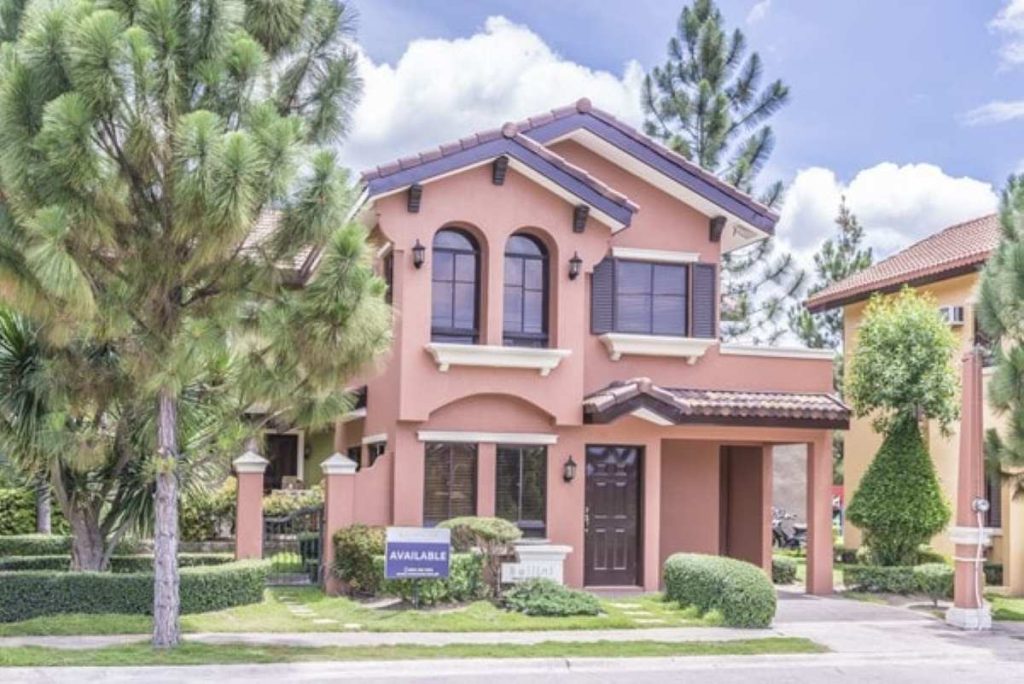 Crown Asia a premium real estate developer, which develops the premium community Valenza is offering their exclusive Bellini House Model. A ready-for-occupancy two-storey premium single detached house and lot for sale in Sta. Rosa Laguna a perfect house where starting families can build many memories. Bellini Model a premium home with a floor area of 91 square meters built on a minimum lot area of 110 square meter.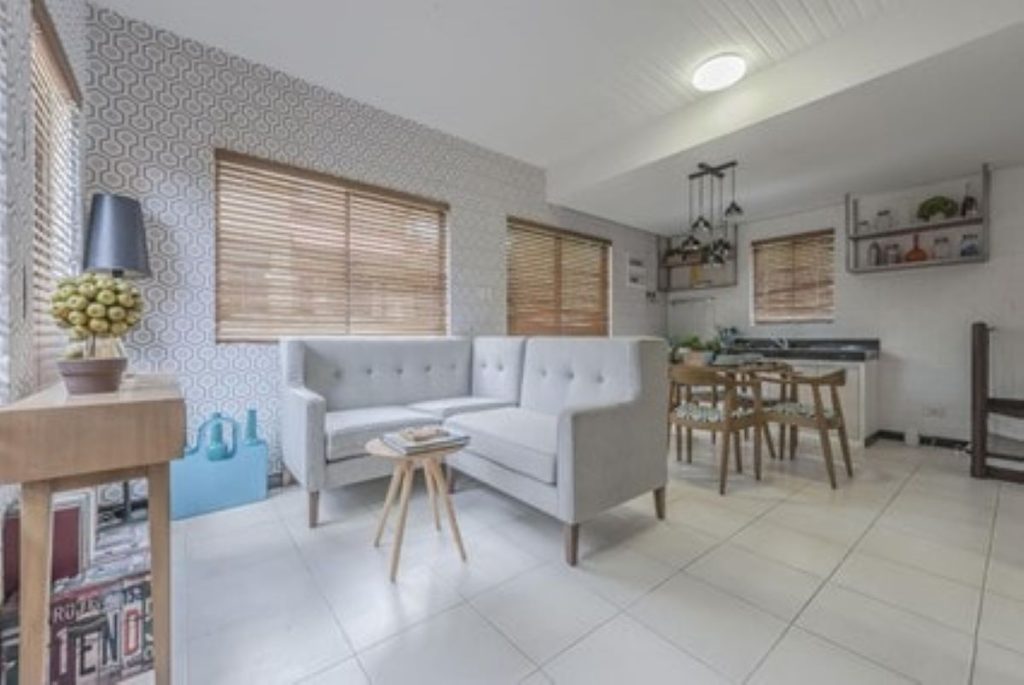 The exterior walls is stucco finished with decorative concrete moldings, while the roofing is pre-painted concrete roof tiles with under sheeting. The interior walls and partition is painted plain cement finish and painted with fiber cement boards on light steel frame. Main door is a painted steel door with pitcher-type lockset, interior doors are painted flush door with cylindrical knob set and the service door is a painted steel door with cylindrical knob set. Windows are powder-coated aluminum windows with clear glass panels.
Bellini in Valenza is a premium home that has three bedrooms that is surely a perfect place relax, read a book, listen to music and many more. It also has two bathrooms, dining area, kitchen and a living area where your family can bond together with different kind of activities like watching movies, playing games and many more. Outside the house is the carport which is good for one transportation vehicle only, the flooring of the carport is pebble washout finish with grooves. The Lanai or Porch and the Balcony are also pebble washout finish.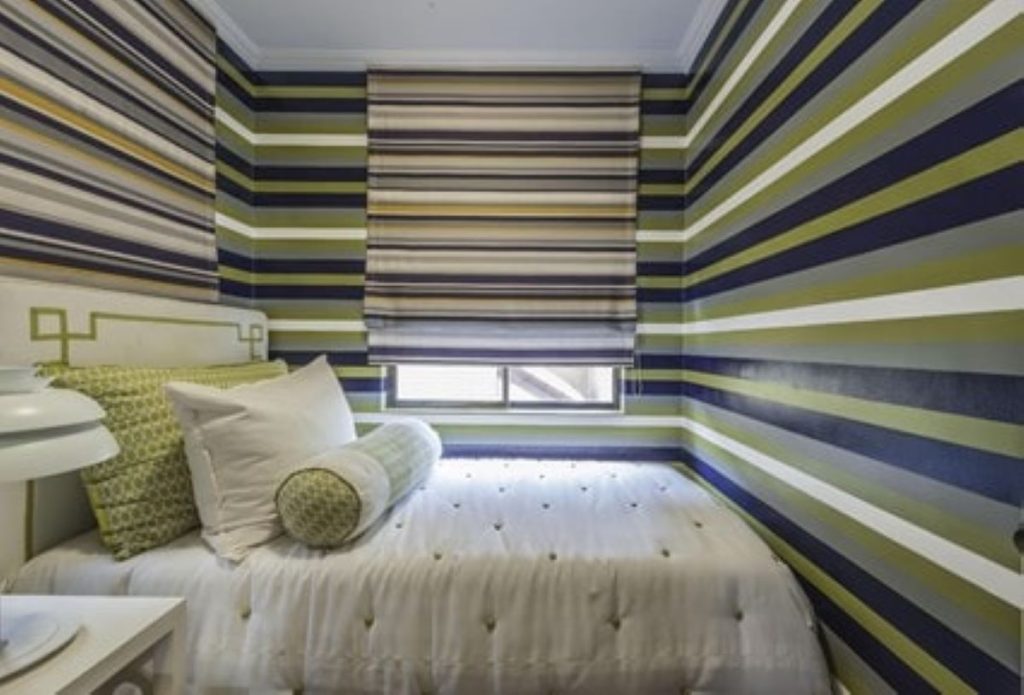 he floor on the ground floor is finished with 60cm x 60cm Ceramic Tiles, while on the second floor is finished with vinyl strips flooring. The ground floor plan is consist of kitchen, dining area, living area, a bathroom, garage, lanai and porch. The second floor is consist of bedroom 1, bedroom 2, the master's bedroom, a bathroom and the balcony. Surely, Bellini is the perfect house a starting family is dreaming of.
This house model by Crown Asia a premium real estate developer, can be found along Tagaytay City. It is a ready-for-occupancy luxury house in Sta. Rosa, Laguna, where you can find other houses and lots for sale in Laguna.
Watch the video version of this blog right here:
Related Blog :Valenza – Balance Life Within Sta. Rosa