It is almost that time of the year when Christmas songs are on repeat, the twinkling Christmas lights blind the eyes, and the feeling of the Christmas rush is here. But there is one thing that is very noticeable, it is getting colder day by day. The Christmas breeze is blowing. As the temperature goes down, the urge to slurp a hot soup rises. And what is a better partner for chilly weather? A soup! And we got you covered, below is the list of soups that you can cook in your condominium or houses in Bacoor.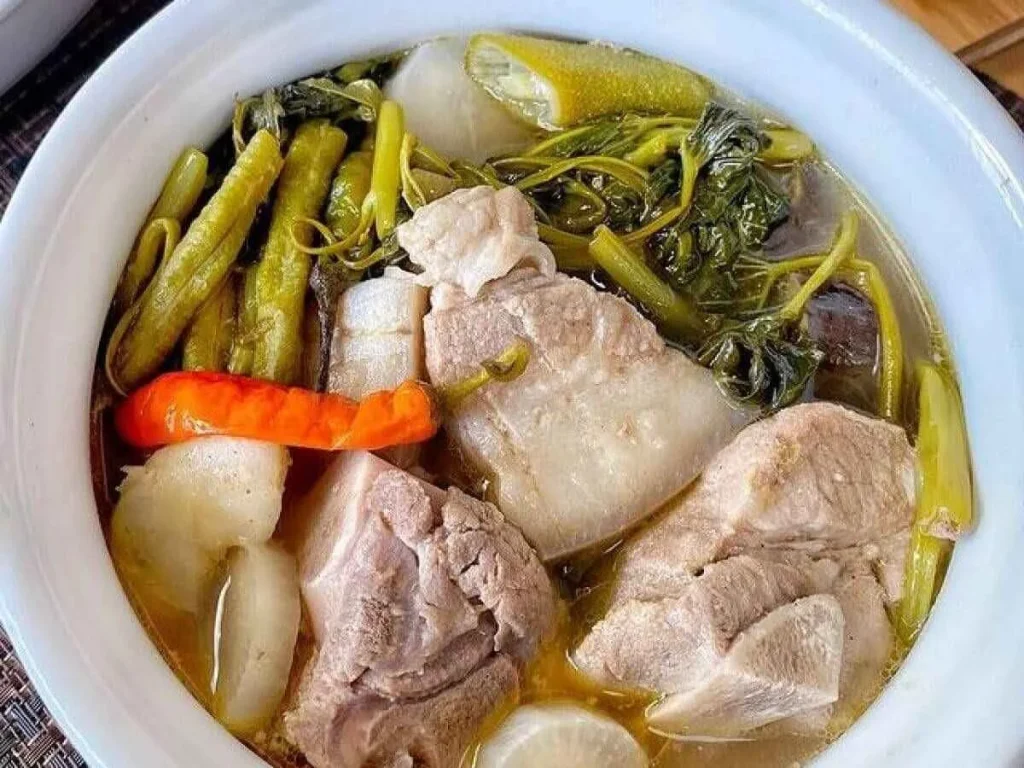 Sinigang | Photo from lutongpinoyrecipe.com
Soup Dishes You Can Enjoy in Your Home
Monggo Soup
Have you ever wondered what soup will be the best for the Filipino palate? And you wanted to try the soup and a viand in one? Then monggo soup is your best choice! This soup can be eaten on its own or it can also be partnered with rice. It is a soup you want to eat any season of the month. It can also be a reliable source of nutrients and happiness in your family as it brings a delicious aroma that will provide a good ambiance in your home in Bacoor and a healthy taste that you cannot resist.
Sinigang
If you crave something sour and bring you an umami feeling, then Sinigang will be the best choice for you! Sinigang is a Filipino staple food that is cooked with tamarind and a lot of veggies like water spinach, radish, and many more. Of course! Who can resist a slice of tender meat partnered with a sour soup and savory taste, I bet no one! And it is perfect for your family to enjoy themselves or even with themselves while looking at what scenery Vita Toscana offers.
Tender Meat Soup/ Nilagang Baboy
If you want to elevate your lunch to something savory, Nilagang Baboy is your best choice. Meat is boiled for a long time to achieve that tender and soft texture that every Filipino's enjoyed. It is often cooked in the traditional way where a pugon is used as the stove to achieve that additional smokey flavor, but of course, as we progress, we also find new ways to do something easier and tastier. As Crown Asia does, we are making sure that all properties are done with high excellence, providing our dear owners with an Italian style of living, and a tastier way of staying with us!
Tinolang Manok
Want to rest from pork meat but still wanted to taste delicious soups? We can give you another soup which you can cook without using pork! Tinolang Manok is a soup with chicken as its main ingredient, sayote and malunggay to add more of a fresh vegetable taste and ginger to even out the flaws of the dish. It is also best partnered with rice, but it can also be eaten on its own. The best time to eat this is during lunch while watching your favorite TV show in your home at Citta Italia.
Bulalo
It is what most Filipinos find during freezing weather. Tagaytay is known for some savory bulalo, offering its delicious ingredients that come together as one, complementing each taste and thus making a superb dish that everyone can enjoy. Here at Crown Asia, we are working individually, we excel individually but we are guided by our goals and mission, and we are all heading on the same path, and that is to give a 5-star experience to our dear clients.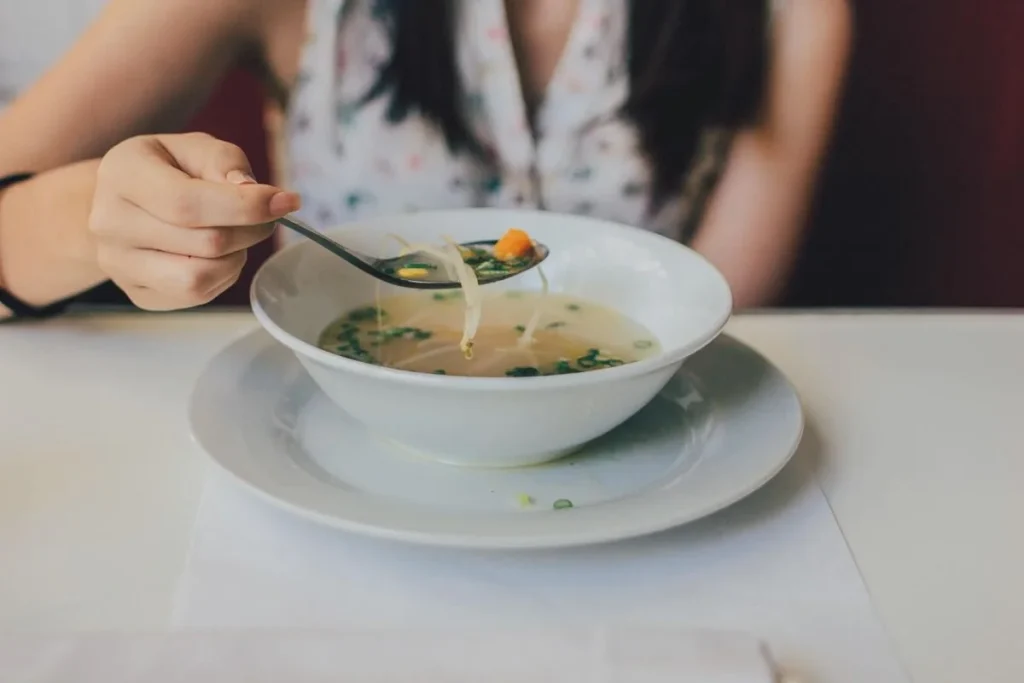 Sotanghon
If you want to try new soups that you are not aware of, Sotanghon is the best option for you! Sotanghon is a kind of noodle often used in the Philippines as an ingredient for a soup. It is usually partnered with shredded chicken, carrots, or cabbage and it is perfect during chilly weather. With its long strand of noodles, it gives you a chance to feel like you are in a K-Drama slurping soundly and enjoying the food.
Batchoy
Batchoy is the usual go-to cure for hang-over, also often called drunk food as well since it can be located at all the places here in Cavite. But you can also eat this dish whenever you like. It is also a kind of noodle soup with meat and a flavorful broth partnered perfectly with icy water or soda and best shared with your family, together in your dining room at Vittoria.
Chicken Binakol
If you want to put a major twist on your tinola, Chicken Binakol will work best for you. It is like Tinola soup but with coconut water that is mixed with chicken broth that gives its freshly savory flavor. At Crown Asia, we also love twists! We offer a Northern-Californian design on the houses we are selling; with this, you will be able to feel what it feels like to live in another country. We are innovating continuously to provide quality properties and to meet the demands of our clients.
Papaitan
If you want to try something challenging, Papaitan is your next mission. Reminder, Papaitan is not for everyone since it provides flavors some Filipinos are not used to. The flavor of its soup is bitter, whereas the name of the dish itself implies what Papaitan offers, "pait" which means bitter. It is usually composed of cow or goat innards added with ginger and spices for additional punch. Eating this Papaitan will surely bring you to another dimension, same with Crown Asia, we are offering new and innovative properties to satisfy the creativity of our clients and to meet their preferences.
Soup No. 5
This soup is for the brave of heart, it is also a mission for adventurous food enthusiasts that wanted to taste something new and challenging. Aside from its spiciness, the dish itself has an ingredient that you did not think of, bull's genitals. This is indeed challenging, but I know many of us to want something challenging. Here at Crown Asia, we love to elevate our performance and take on challenges. With our dedication and passion, we will surely surpass every challenge we will be facing thus making our organization the best in its field.
Related Blog: 5 Plant-based Meals to Prepare in your Condo