People enjoy being able to create or design their personal space. That's why certain design games or life-stimulation games are one of the most played games out there. And it's only a matter of time when that design you made for your avatar's home could be made for your house and lot for sale in Cavite. With Bondee, you can personalize your own personal space. Here's all you need to know about the new app sweeping Asia, from making your own avatars to decorating your space.
Back in the early 2000s, a virtual reality game called The Sims Freeplay, entertained millions by letting users create their own avatars, build friendships and love interests, and style and organize their own homes. The Sims was introduced in February 2000 and was created by Maxis for Electronic Arts. Since then, the series has seen four installments, as well as several spin-offs and mobile gaming variants.
You may build and manage your own Sims character in the interactive life simulation game. You can start families, build houses, and carry out a variety of daily tasks including sleeping, eating, working, etc. Letting you have your own virtual life or even virtual family.
It gave millions of users across the globe let their imagination run free with its unlimited options when it comes to styling their own avatars to creating their own safe space. This Sims game is also available on Android with their new launch: Sims Mobile.
Over the years, a lot of games similar to this popped up and became well-received by a lot of game enthusiasts. Just this last 2020, a lot of people became overly ecstatic; addicted even, to what is now considered a cult-classic game, called Animal Crossing: New Horizons. Casual gamers enjoyed the relaxing ambiance of building their own island.
This type of game has been a hit for users, especially during the pandemic. This is because, in a time when many people are being advised to stay at home, Animal Crossing provides a sanctuary and may give players a sense of empowerment and camaraderie. Animal Crossing has no conclusion and may be played endlessly, which is especially prophetic given that the present crisis has no expiration date. This pacing provides the game a tranquility that offers the player complete control over how the game advances.
New players join the New Horizons community every day despite Nintendo's announcement that it will no longer provide significant free upgrades for gamers of the life-simulator games.
This is mostly because the game contains such a wide range of content. Early in 2021, veteran players of the game found it to be quite monotonous and repetitive despite having a lot of diverse components present in it because they had essentially completed all there was to do.
Despite this game, still being widely popular, new trends of the same nature still are popping up in the market and are still being widely loved by its target audience. This brings us to Bondee, a social media app that has taken up the internet in a storm overnight.
Bondee: Live With Your Friends in this Life Simulation Games Android and iOS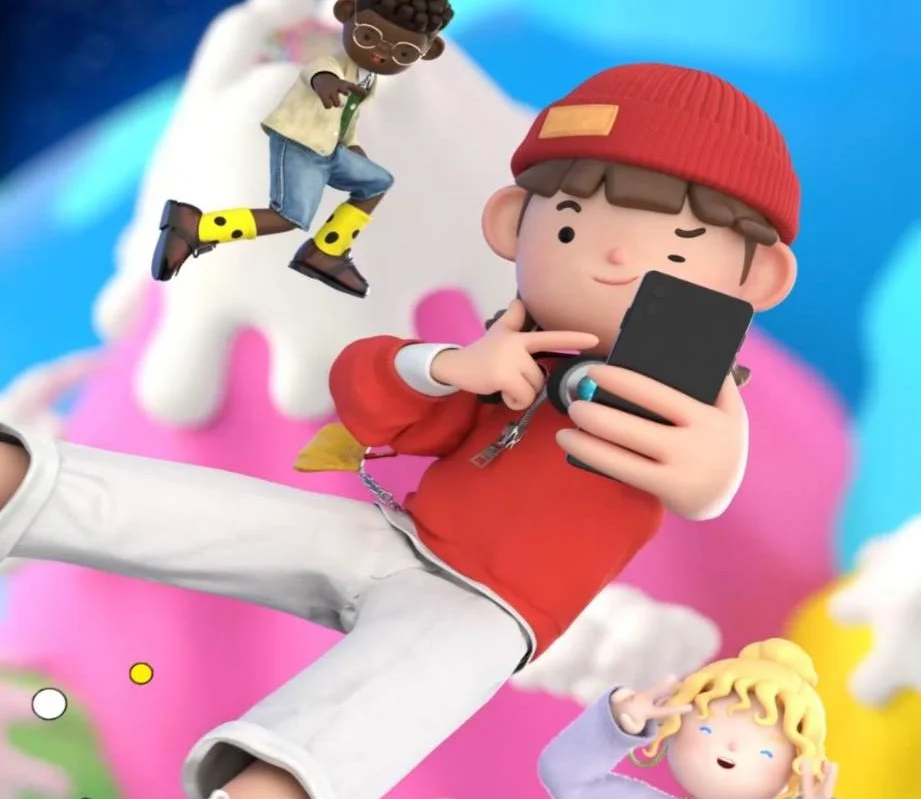 This new popular life simulation game and social networking game is called Bondee and was created by Singapore-based IT company Metadream. Bondee, a "next-gen social software," offers customizable 3D animated avatars that are reminiscent of Animal Crossing.
The world of Bondee is your oyster when it comes to customizing your avatar, including its look, emotions (think status updates and facial expressions), interests, and living quarters.
Unlike traditional video games, users of Bondee's gameplay may talk with friends as their avatars engage in a variety of virtual activities, including sailing, swinging, dancing, and more. The rooms of your avatars may be visited, and you can even leave sticky notes to leave a greeting, a joke, or even a confession. Everything is totally up to you.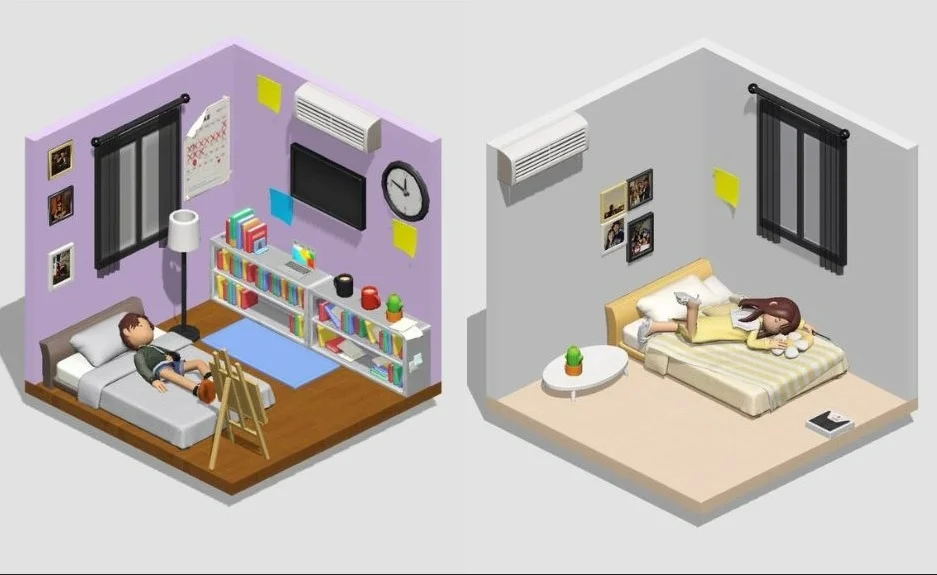 Bondee has grown rapidly in popularity since its January 2023 release, leading the Social Networking charts on the App Store in Singapore, Malaysia, the Philippines, and Thailand. Bondee is among the top 10 apps in Japan, but it hasn't yet cracked the top 10 in South Korea.
On social media, the app has received acclaim from some users for its adaptability and interactive features, while others have drawn analogies to games like Animal Crossing, Habbo Hotel, and Club Penguin.
Wondering how to join in on the fun of this social game? Here are simple steps on how to do so:
Get the Bondee app first by visiting the App Store or Google Play.
Using a mobile number and a password, register your account after downloading the app on your preferred device.
From there, you may create an avatar according to your tastes using a wide range of aesthetic choices, including facial traits, clothes, accessories/companions, and even a cat that you can pet.
The next thing you should do is add your friends because Bondee is pretty much useless without them. Either look up their usernames or scan a QR code to locate them (we've found the latter to be more effective). You can start a chat with a buddy after adding them successfully. In addition to standard messaging possibilities, there are customized emoticons and chat actions that will impact both users. These can include lounging on a sofa, going camping, having a picnic, partying (also known as dancing), and swinging. Individual behaviors include walking about, sitting in chairs, beanbags, rocking chairs, books, heaps of money, eating jelly, using the restroom, and more.
Users may even utilize a sailing feature that lets their avatars explore the virtual environment and encounter new people they can get to know. Random notes will also be floating in the open sea, and there will be chances for you to win rewards like new equipment.
Now that you have your avatar and friends all lined up, now is the perfect time to create your own room. After making your avatar, you may construct your own space with a wide range of furniture and accessories, such as bookcases, TVs, tables, sofas, potted plants, musical instruments, and more. The posters in your Bondee room may be customized the most because you can submit your own photos for them.
Go wild, but bear in mind that a room has a certain amount of space, so you need carefully consider how to set out your room to get the most out of it.
You may quickly see your room and your friends' rooms in a tessellation that mimics the cross-section of an apartment building once you've added pals to Bondee.
Who is the brain behind Bondee? Singapore-based IT firm Metadream created Bondee. The True.ly intellectual property was purchased by independent technology startup Metadream in May of last year. With the Metadream team making creative adjustments to True.ly for the last six months before to its introduction earlier this year, True.ly served as the model for what would eventually become Bondee.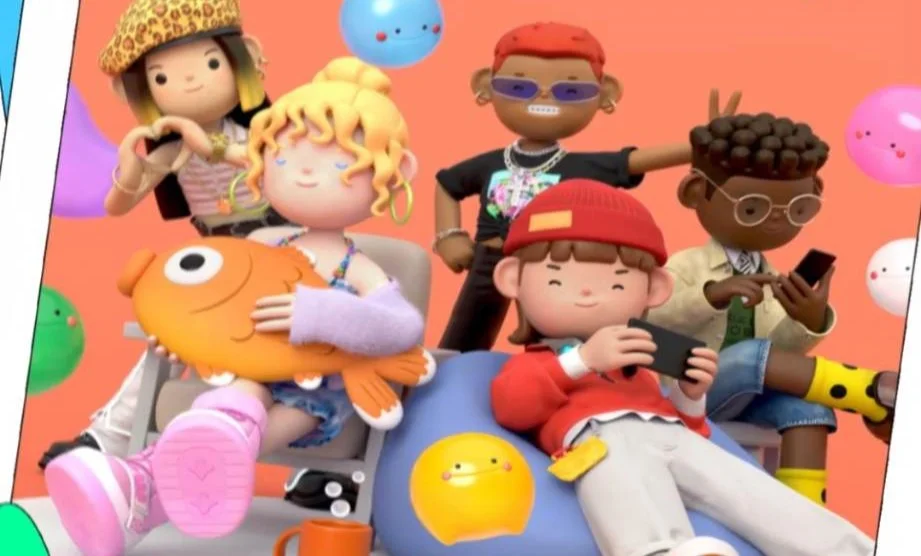 Aside from its location in Singapore, Metadream is actively developing Bondee in Japan and South Korea. In order to satisfy "the immediate needs of local consumers," Metadream is now preparing to open additional operation centers in Thailand and the Philippines. On the official Bondee website, there are job listings for positions in San Francisco and Seoul (Metadream also manages three independent data centers in Singapore, Japan, and the United States).
Metadream claims that it is currently "creating a variety of metaverse creative goods" in addition to running Bondee.
If you haven't yet, you should definitely try Bondee, especially if you like creating avatars, styling, and organizing your own rooms. If creating beautiful spaces is a passion of yours, you can definitely apply it to your reality!
Crown Asia offers beautiful spaces that accentuate the user's love for class and elegance. It is even offering easy move-in promos where you will get vouchers to use at any AllHome branch. Ponticelli by Crown Asia is offering a luxurious RFO home for sale that is yours for tha taking. This lovely home in Bacoor, Cavite is available for tripping at any time. Reach out to us through the official Crown Asia website or Facebook page.
Related Blog: All-Time Favorite Mobile Games You Can Play at Home