There is a new social networking application that is booming right now. Have you heard about Bondee? Bondee: the social networking game is now available in the Philippines. It provides a venue for people to reunite, meet new friends, and just have fun. The game is simple – you just need to connect with your friends and make sure they play too! This application has a feature where in you can do a complete home interior design, it owns a wide range of features and options. All users can enjoy this amazing game and want to do it in their free time. While you're playing it, why not make your interior design real? And to help you with that, we got you some tips for the interior design of your house and lot for sale in Bacoor Cavite.
By 2023, a shift in interior trends is underway. Essentially, the design world is becoming less about trends and more about personal expression. We're seeing trends merge and combine into one cohesive identity.
Top Interior Design Trends for 2023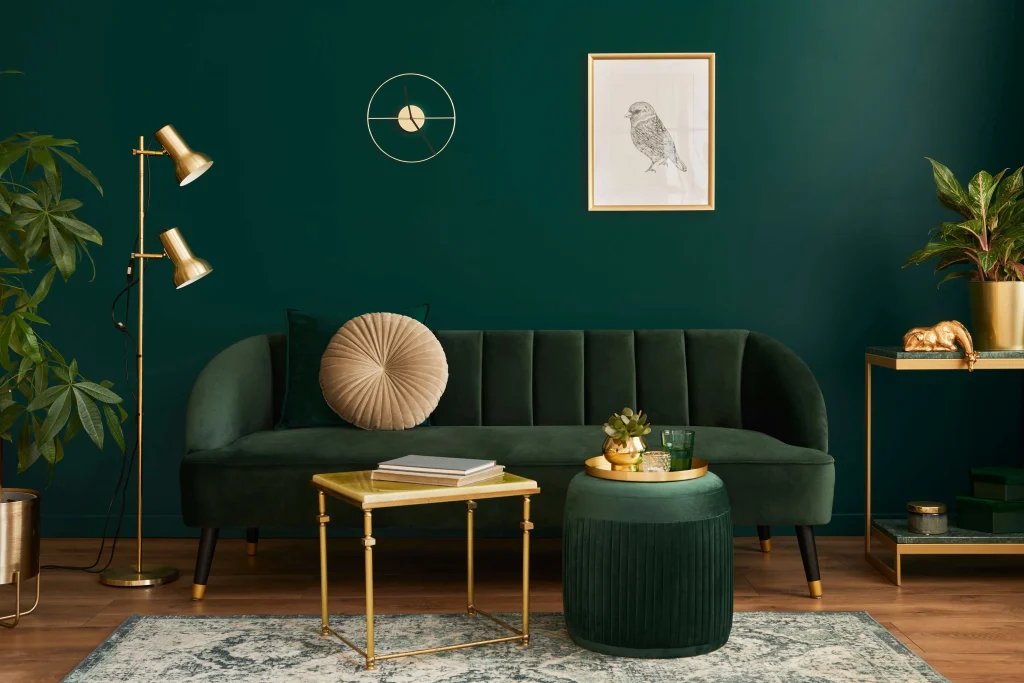 1. Luxurious Living
Luxurious living is the sumptuous and luxurious style that displays an elegant, high-quality style with a hint of decadence. It's about warm tones, clean lines, and sumptuous fabrics like velvet and silk. This is a popular aesthetic for decorators to emulate when updating or designing new spaces. The latest interior design trend in living is to create a more tailored feel, with elements like wood tones, rich colors, and grid-patterned rugs.
2. Colors
Home trends change all the time, so we'll be moving into a new year with a fresh eye on color – for interiors and for those in need of inspiration. After years of neutrals dominating the home design world, especially in your home, there are predictions that the trend will be changing in 2023 with a choice of rich jewel tones, soothing greens, timeless blues, and warm earth tones.
3. Stone Finish
In 2023, natural stone finishes will continue to be one of the most popular choices for homeowners. Soapstone, marble, and exotic slabs of granite are just a few of the options that make this trend so appealing. Naturally, the stone elements that appear at home will vary with each location; you may see variations in color, surface texture, and patterning—or even material properties.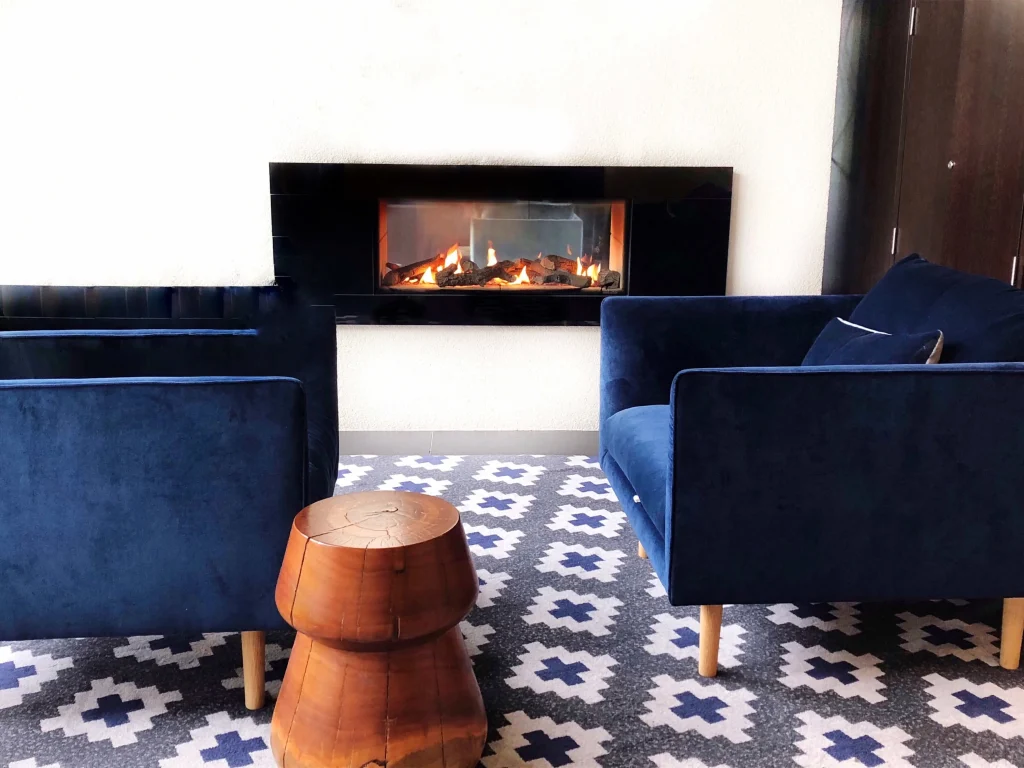 4. Home Retreats
From the days when a home was a homestead, to the coziness of a lodge, today's homes are more than just places to live — they're gathering places for your favorite things. Nowhere is this truer than in retreat-style homes. With spaces like spa bathrooms and rock gardens, as well as plush sofas and sumptuous bedding, these homes capture the emotions of vacation spots like no other. The new home reflects your lifestyle and what makes you happy. It should be a place you can pick up and move to at will but still feel perfectly at home. It should be comfortable, private, and reflective of who you are.
5. Closed floor plans
This past few years, a lot of offices closed due to the pandemic, and a lot of workers made their homes their own offices. Working from home is more and more the norm, but closed-concept spaces are planning their own resurgence. Even if you were a confirmed extrovert before, your life may change when you become one (or at least when you feel like one.) Closed-concept homes are great for families – but with lives that shift rapidly, as does your schedule. The open floor plan of our childhood may not be the optimal workplace for these increasingly social times. The Plan is to find a balance between work and play by creating separate spaces for each so that it feels like they're both getting equal attention.
6. Mixed Metal Finishes
Mixing metals is a great way to add an interesting and contemporary look to the kitchen, bathroom, and beyond. In 2023, expect designers and homeowners alike to embrace a combination of different metal finishes for fixtures, hardware, and more. Metal finishes are an attractive and contemporary solution to making fixtures, house furniture and appliances stand out. Choose from a wide range of finishes including brushed brass, oil-rubbed bronze, chocolate brown, and black nickel. Not only can metal finishes mix and match with metal hardware to create a finished look in each room of the home. In fact, the days of using one metal finish everywhere in the home are gone!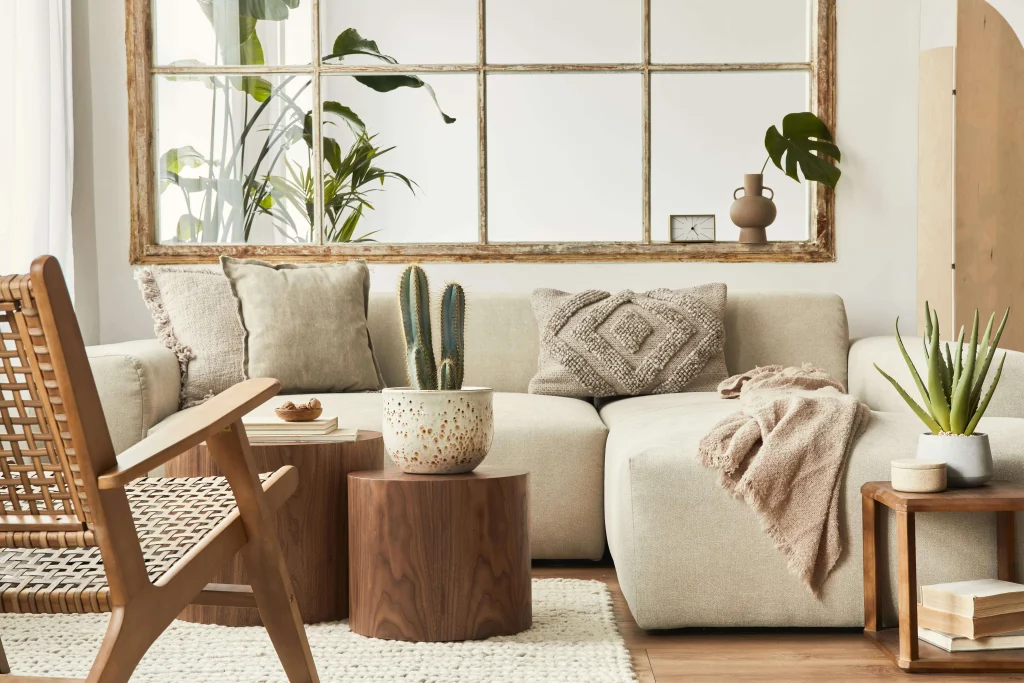 7. Statement Lighting
In 2023, it is predicted that homeowners will trade traditional pendant lights and floor lamps for oversized light fixtures with interesting shapes. This change will occur as interior designers and DIYers alike become more creative than ever before in designing their homes as well as lighting styles. Inspired by large-scale art and architectural details, these oversized fixtures will transform your room's style without compromising functionality.
8. Natural Looking Materials
This look embraces organic materials such as wool, cotton, silk, and clay in earth tones. The warm neutrals and natural materials feel welcoming and comfortable, making it perfect for warm spring or fall days. Naturally polished, the furniture, furniture design, and accessories bring a natural look to your home. Choose from a variety of hardwoods (light or mid-toned woods), as well as twigs, rags, and jute to accent your spaces.
9. A touch of black
Whether you prefer a modern, minimalistic style or a warm, cozy space, black accents always add elegance and warmth to any room. Add bold color to your home with black accents. A dark hue can be dramatic, as it draws the eye and creates a sense of richness. Windowsills, door frames, and fireplace mantles are ideal places to put these pieces of art.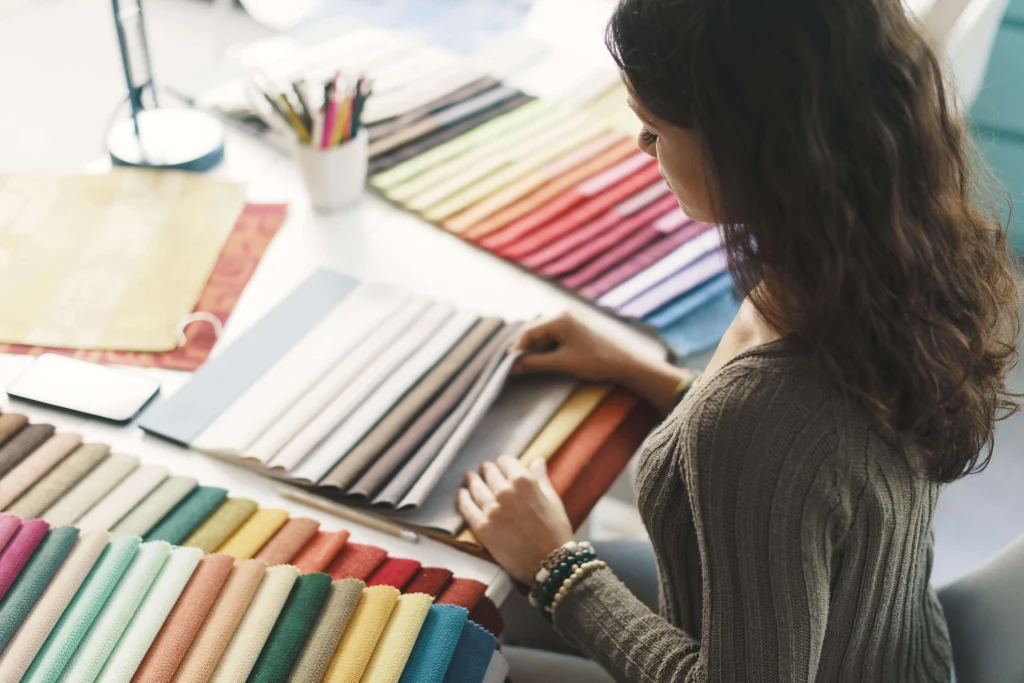 10. 60s and 70s Influences
Those warm wood tones are making a comeback as they blend beautifully with all kinds of mid-century styles along with some geometric patterns. From the kitchen to the bathroom and even your front door, these color palettes will add warmth and character to any room in your home.
Regardless of what is the trend today, there is no stopping you from doing your own design. These trends are just your guide, it is still your choice on how are you going to arrange your own house and lot for sale in Bacoor, Cavite.
Read more: Top Interior Design Trends for 2023