The most significant predictions for the upcoming months, including those for design and home furnishings, are already here as the year comes to a close. The decorating and styling of your Crowning house and lot for sale this year will be influenced by the interior design trends for 2023. The next great thing in interior design is nature, despite the fact that the majority of trends focus on tranquil settings, upscale materials, and striking hues. However, there are also opulent materials, vibrant colors, and mixed styles among the current interior design trends.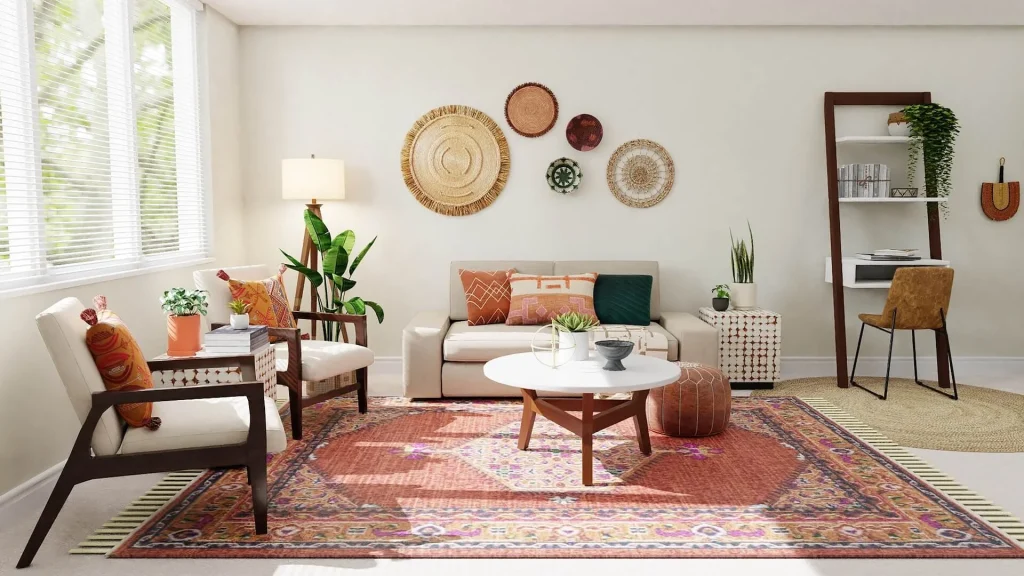 Latest Interior Design Trends:
1. Biophilia
Most likely, you're wondering what biophilia is. This one is for all of you who enjoy the outdoors. The term "biophilia," which refers to a love of nature, has been increasingly popular in recent years. More homes will feature natural elements like indoor plants, live-edge wood furniture, and stone fireplaces in 2023.
Designing interiors is going greener and greener. Because they produce distinctive patterns, textures, and shapes that elevate every interior design project, natural materials outperform manufactured ones.
Some of the natural materials utilized in product design to make luxurious furniture with distinctive visual textures are wood and stone. These organic materials also have a beguiling tactile sensation. Another interior design trend for 2023 that brings a home's interior closer to its natural surroundings is respecting organic shapes.
2. Art Deco
An industry favorite is going back to old favorites. Additionally, we're witnessing a resurgence in interest in more ornate forms like Art Deco as interior design moves away from the absoluteness of minimalism. Although hyper-maximalism may not be in the cards just yet, ornate touches are becoming more popular. Expect the bolder hues, geometric shapes, and symmetry of Art Deco to replace earlier interior design fads.
There is a revival of Art Deco. When faced with challenges, we want to make our spaces more glitzy and glamorous. Art Deco interior design projects will be dominated by the interior design trends of 2023, which include verticality, repetitive patterns, and metallic elements. Every color in the spectrum will be enhanced and brought out to its finest by a golden lighting fixture or sideboard with golden handles, to the point where it is nearly neutral.
Keep in mind that golden accents can provide warmth and color to art deco designs without becoming overpowering when planning living spaces for 2023. In addition, art deco furniture is frequently sleek enough to complement eclectic, modern, and mid-century modern decor.
As well as geometric designs will once again be very popular in home decor. Look for strong, graphic prints in carpets, wallpaper, upholstery, and other materials.
3. Wellness rooms
The notion of wellness has gained steam recently. One of the keys to enhancing well-being is practicing self-care. However, a setting promoting healthy living might also significantly impact. In reality, wellness design may create an environment that encourages awareness and slowing down. As a result, we can perform at our best. Therefore, you can bet on innovation fostering gorgeous, healthy spaces in the coming months.
A location where you can get away from the noise and bustle of daily life and unwind in peace and quiet is in more demand than ever because more people than ever are working from home. More homes will feature cozier nooks, outdoor retreats, and home offices that double as tranquil retreats in 2023.
Wellness spaces are designed to create the ideal atmosphere for unwinding and finding calm in our favorite place in the world—home.
These spaces were thoughtfully created to encourage wellness and self-care. The most suitable environment for your body and mind should be created, according to the interior design trends for 2023, which encourage designers to experiment with color, texture, light, and materials.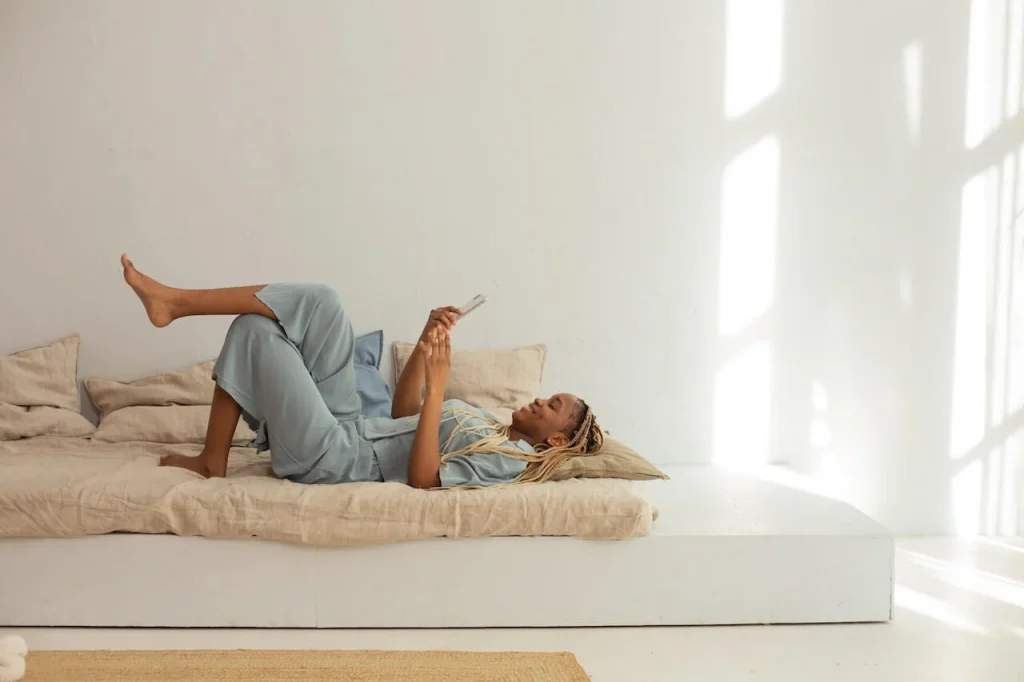 4. Home office
The home office remained. Working from home raises the quality of life by reducing time and money spent on commuting and enabling homeowners to design a space that suits their own needs.
A unique home office can increase concentration and productivity. Designing a home office, therefore, requires planning. The home office needs to be practical and supportive of well-being. The workplace has changed, whether it is at home or in an office. But it's only recently that these rooms have seen incredibly unique designs. The workplace could have features that make working more comfortable. The workplace receives a cheerful makeover to boost usage and worker productivity, including changes to the furniture design, office layout, and indoor grass. Additionally, if you work from home, this entails furnishing the space to meet your specific requirements. Stop working on your dining room table and set up your home office.
5. Attractive curves
The interior design trends for 2023 also include other key themes like curves, rounded edges, curvy shapes, and organic shapes. Any interior design project is made cozier by incorporating homes with arcs and curved walls, as well as rooms with curved sofas and round rugs. It is essential to look for homes that seem more like homes and to combine furniture with some curving features that add flow and these add significant visual interest to your home.
For a time now, interiors have been using arcs and rounded curves. Slowly but surely, round rugs, tulip and egg seats, and crescent sofas gained center stage. Home décor trends for 2023 are currently evolving. Say hello to the architectural details, oblong mirrors, and mushroom lighting. Future projections for cabinets, credenzas, and nightstands are likewise more curved.
Interior Design Color Trends in 2023
You'll soon have a fresh palette to paint life's moments with if life is a painting. The top interior design color trends for 2023 will undoubtedly include a few newbies as well as tried-and-true favorites.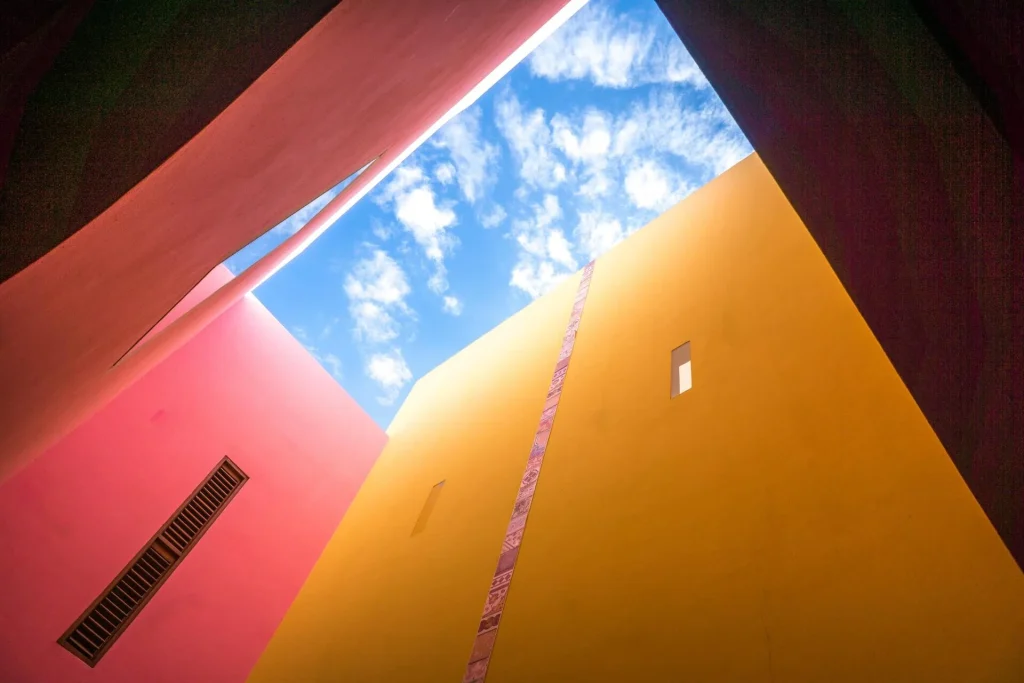 1. Hybrid-blue green
Verdigris, a teal-like shade from Pantone, is expected to revitalize interior design in the years to come. The name is derived from the pigments that give copper its patina. While it differs slightly from deep, genuine greens like emerald and basil, it is yet just as ethereal. Additionally, the green-blue combination offers the best of the sea and land to areas that require fostering concentration or upliftment.
2. Gentle gold
Neutral and earthy. Warm, soft gold will debut a more natural variation of metallic sparkles. It draws inspiration from both the depth of a golden color and the rootedness of the occasionally sandy tone. Additionally, it is similar to the breathtaking desert vistas at dusk. As a result, it blends in with any desert-modern design. It will also be a welcome substitution for addition to conventional neutrals.
3. Tiered Monochrome
Keeping furnishings and decorations simple will help create memorable spaces. Any one color could be used in a monochrome space. It may use slightly varied tones of the primary color, and the textures and shapes work together to make the room visually appealing. Tiered monochromatic produces a constant, calm atmosphere.
4. Indoor gardening
We already know and adore plants in interiors, but what does the future hold for this perennial favorite? The distinction between the two becomes even hazier as indoor-outdoor living grows in popularity. This can refer to more untamed indoor plants that are bigger in scale, as well as built-in rockeries or gardens. These offices will undoubtedly benefit from this trend as well.
5. Water blue
Without question, the calming color trends for interior decor in 2023. Tranquil Blue, a shade that resembles turquoise, will bring calming blue into interior design. The cold tone's calming characteristics make it ideal for serene and tranquil areas. Studies, home offices, and meditation spaces will undoubtedly be expensive.
If you're having a hard time incorporating these home decor trends for 2023, go consult with an interior designer/interior designer. They are experts and would only provide great results.
Near Santa Rosa and Los Banos, Laguna, and along Pulo-Diezmo Road, which is just a short distance from the South Luzon Expressway through the Cabuyao exit, is where Fortezza's house and lot for sale reside. As a result, having a location next to an expressway offers beneficial advantages such as connectivity, convenient access to the metro, and access to corporate hubs in Metro Manila, Makati City, Pasig, Quezon City, and other significant institutions nearby. Fortezza has an advantage over other surrounding homes because of its location.
Cabuyao, a serene and beautiful city, is home to premium real estate assets that are in high demand even among industry professionals from other countries. Developers engage in an unusual pool of rivalry, which accounts for the Cabuyao real estate market's excellent appreciation. One of the remarkable properties is Crown Asia's Fortezza, a 15-hectare community with Italian influences that offers first-rate amenities and grants its residents access to a stunning, picturesque, and tranquil neighborhood.
Read more: 7 Interior Design Styles That Catch the Eyes of Admiration