We know you have always been curious about what is it like to be on a cruise ship. You have always seen it in movies (maybe the latest one, let us guess, Hotel Transylvania 3: Summer Vacation?). Perhaps you just had enough about your batchmate's unending bragging about his latest Symphony of the Seas trip with his family. "No spoilers!", you jokingly exclaim to him as he describes every single detail of his trip for the nth time.
You finally give in. Yes! You and your family undeniably deserve it. But oh, where to start? Which cruise ship to choose?
Don't Fret for We Have Provided You a List of the Fanciest Cruise Ships in the World for You and Your Family to Enjoy for Your Next Vacation!
Dance to the Symphony of the Seas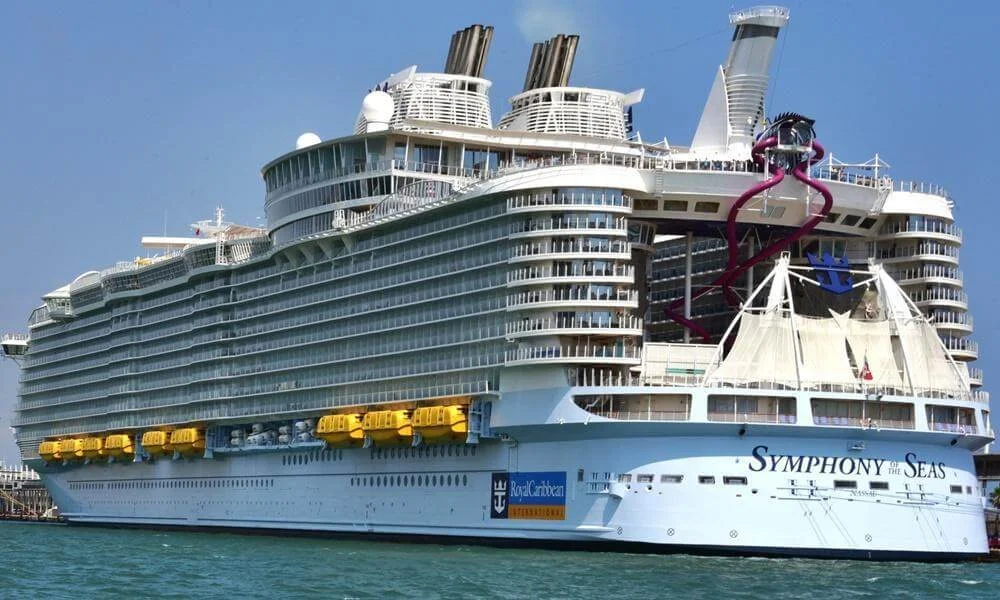 Photo taken from: https://www.cruisemapper.com/ships/Symphony-Of-The-Seas-1730
Being the world's largest passenger ship, the Royal Caribbean International's Oasis-class (yes, it is MORE than first-class) Symphony of the Seas is one of the most expensive cruise ships in the globe with the production cost of $1.35 billion.
The ship that started its maiden voyage in April 2018 features 18 decks capable of accommodating a maximum of 6,680 passengers and a 2,200-person crew.
On its maiden voyage from Barcelona in March 2018 became the largest passenger ship ever built. She is about five times the size of the Titanic! At 362 meters long, its bow would tower over all but two of Europe's tallest skyscrapers. Do not worry about this one sinking though for it was built by Chantiers de l'Atlantique. Founded in 1862, this shipyard has only the best of experience when it comes to cruising.
The features aboard this luxury cruise ship include 22 restaurants, 24 pools, a children's water park, ice-skating rink, a full-size basketball court, and two 43-foot rock-climbing walls! You and your family will definitely never get bored on this trip so better make sure to get lots of rest at your Crown Asia house and lot for sale back home!
Rock it at Oasis
Photo taken from: https://sailorstaan.com/life-at-sea/oasis-of-the-seas/
Behind the Symphony, Royal Caribbean's Oasis of the Seas is the second most expensive ship. Debuting last December 2009, it was built by STX Europe (formerly Aker Yards) in Turku, Finland, at a cost of about $1.24 billion.
The Oasis of the Seas cruises the Caribbean from its homeport of Port Everglades in Florida. Just like its sister, the ship offers an array of passenger features for you and your family to make the best memories of your lives. The Oasis provides the best of luxurious staterooms, a zip-line, a casino, a miniature golf course, night clubs, bars and lounges, a Pool and Sports Zone, Entertainment Place, and theme parks. Enchanted Kingdom at a ship? You better sign yourself up at this ship!
Three words: 1,380 seat theatre.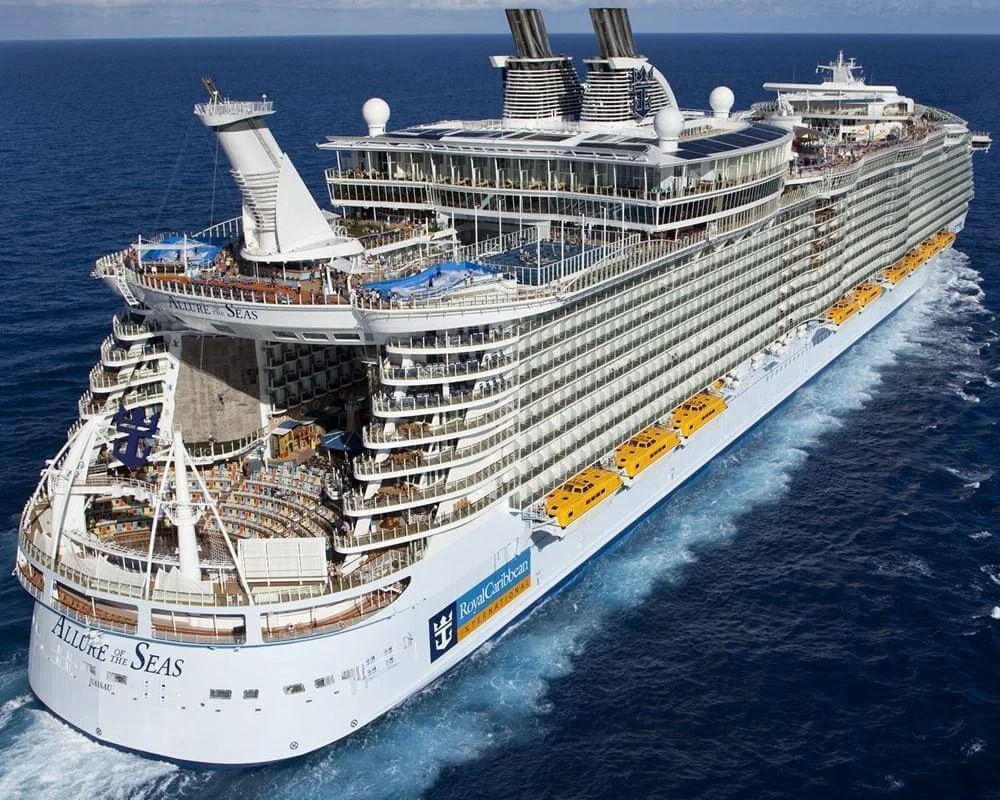 Photo taken from: https://www.cruisemapper.com/ships/Allure-Of-The-Seas-662
Ever wondered what it would be like to watch your favorite movie with a thousand people? Experience the 1,380-seat theatre of Allure of the Seas, the most expensive cruise ship in operation! It is the latest cruise ship in the Oasis class, owned by Royal Caribbean International. About $1.4 billion was spent on building this world-class cruise ship.
Allure of the Seas accommodates 6,296 guests as well as 2,384 crew members. If ever you miss good, ol' familiar coffee that you always have back at your house and lot for sale back in the Philippines, just hop a few steps from your lounge to the ship's onboard Starbucks!
Make your kids' Disney fantasies come true with a Disney cruise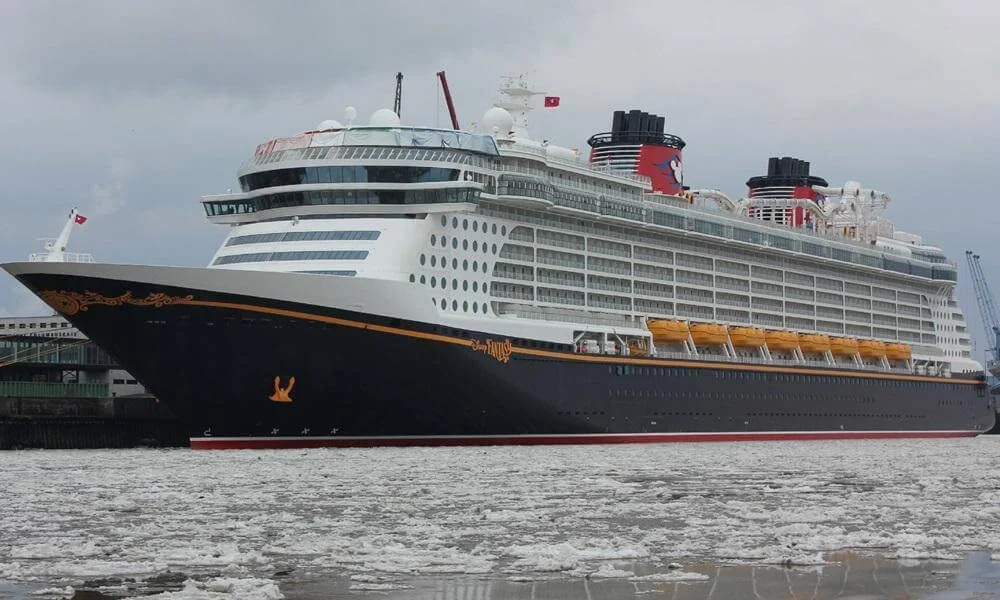 Photo taken from: https://www.cruisemapper.com/ships/Disney-Fantasy-649
There is no doubt that you and your family would have the best time of your lives in Disney Fantasy since its onboard facilities are exclusively designed to cater to families. Being the fourth cruise ship in the expanding fleet of Disney Cruise Line, this ship was constructed at an estimated cost of $940m by Meyer Werft shipyards in Papenburg, Germany.
Cruising on seven-night Eastern and Western Caribbean voyages, the 1,250 staterooms spread across the 14-deck vessel accommodate 4,000 passengers and more than 1,450 cast and crew members. Disney Fantasy also features a magnificent three-deck atrium lobby, sweeping grand staircase, marble and stone inlay floor, fluted columns, lavish decorative murals, and paintings – some things that one may imagine a royal castle to have.
Disney Dream is also one fine contender! Nearly costing $900m to build, the cruise ship was put into service in 2011 and now sails to the Bahamas. It offers 1,250 staterooms accommodating 4,000 guests and more than 1,458 crew.
There is also a historical record on this ship! She gives you the Aquaduck, the first water coaster on a cruise ship!
Experience the royal treatment at Queen Mary 2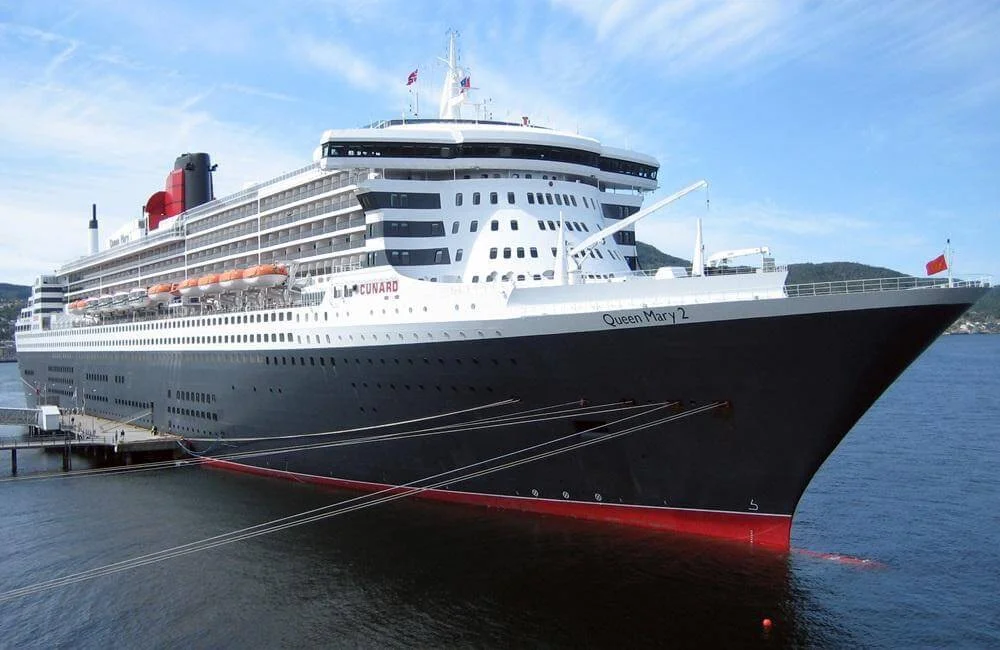 Photo taken from: https://www.cruisemapper.com/ships/Queen-Mary-2-721
Last but definitely not least on our list is the Queen Mary 2, also known as QM2, which is a flagship and transatlantic ocean liner of Cunard Line. Built at a cost of more than $880m (£550m), QM2 is Cunard's only transatlantic ocean liner operating between Southampton and New York, after the retirement of Queen Elizabeth 2 in 2008.
This transatlantic ocean liner carries 2,620 passengers and 1,238 crew members. A restaurant that features 1,347 seats, you are in it for an experience here on this cruise ship. There are also other lavishing accommodations such as the Royal Court Theatre, 14 bars, and clubs. If ever you and your family feel the need to burn all the calories you have gained during your dining at the 200-seat Queen's Grill, you guys can always go the QM2's health and fitness facilities to get your health and weight back in shape! Or if you just want to exercise to have more room to eat the cruise's famous steak, that's totally fine, too! Perhaps you can also ask for the recipe so that you may taste it again at your house and lot for sale back home (tell us as well, please)!
Choosing which one of these cruises to relinquish your first ever cruise experience ever as a family is hard alright, but no matter what your choice may be, take reassurance and joy that Crown Asia would always provide what is best for you and your beloveds.
Related Blog: The Best High-End Hotels You Can Stay at for the Weekend