You'll come across two terms while buying a real estate investment in the Philippines: pre-selling and RFO. A ready-for-occupancy (RFO) unit is one that is ready for new owners to move in as soon as the property is sold. The unit, whether it's a house and lot in Cavite or a condo for sale, comes with tiles, paint, a partition, or whatever type of finish is specified in the contract.
RFO units provide continuous comfort from the agony of waiting days to move. One of the most significant advantages of having an RFO unit is the ability to pack your belongings and move fast once all of the paperwork is completed. The majority of these RFO units are constructed in a location with several facilities and 24-hour security.
Families, independent professionals, and OFW retirees looking for a quick real estate transaction will love our ready-to-move-in properties. RFO real estate is more expensive than presale or pre-selling real estate, and the down payment terms are less flexible. They are appropriate for property buyers such as OFW investors who have sufficient resources to purchase a condominium unit and have mastered financial stability. Choose a Philippine real estate developer with a track record of creating high-quality homes and condos that will last for future generations.
When you buy a ready-to-move-in unit, you get exactly what you see. So don't be surprised if your condo, house, or lot unit differs slightly from the simulated photographs. You may be confident in the property's overall quality because real estate developers in the Philippines are known for delivering on their promises. You get the opportunity to see the real apartment or home unit and determine whether it meets your needs and budget.
Since pre-selling units are sold before construction can even begin, you will have to wait longer before you can move into your condo or house. Pre-selling apartments have a longer down payment term, which means you must wait till the project is completed even if you have already paid in full for your property.
When you purchase RFO condominiums for sale in the Philippines, real estate businesses in the Philippines occasionally provide one-time discounts and promotions. To entice purchasers, real estate developers in the Philippines frequently offer large discounts, move-in bonuses, and even flexible payment plans such as rent-to-own.
The case for ready-to-move-in home and lot units differs from the case for condo units. Because a house and lot development require more land than a condo complex, it could take up to two years to complete. RFO homes would have a higher market value when the community was completed than at their presale rates. Furthermore, a property buyer, such as an OFW, can benefit from an RFO home because they can move in quickly after paying the down payment and completing all of the necessary paperwork.
Here Is a List of Available Rfo Houses and Lots for Sale in the Philippines for Interested Home Buyers.
Lladro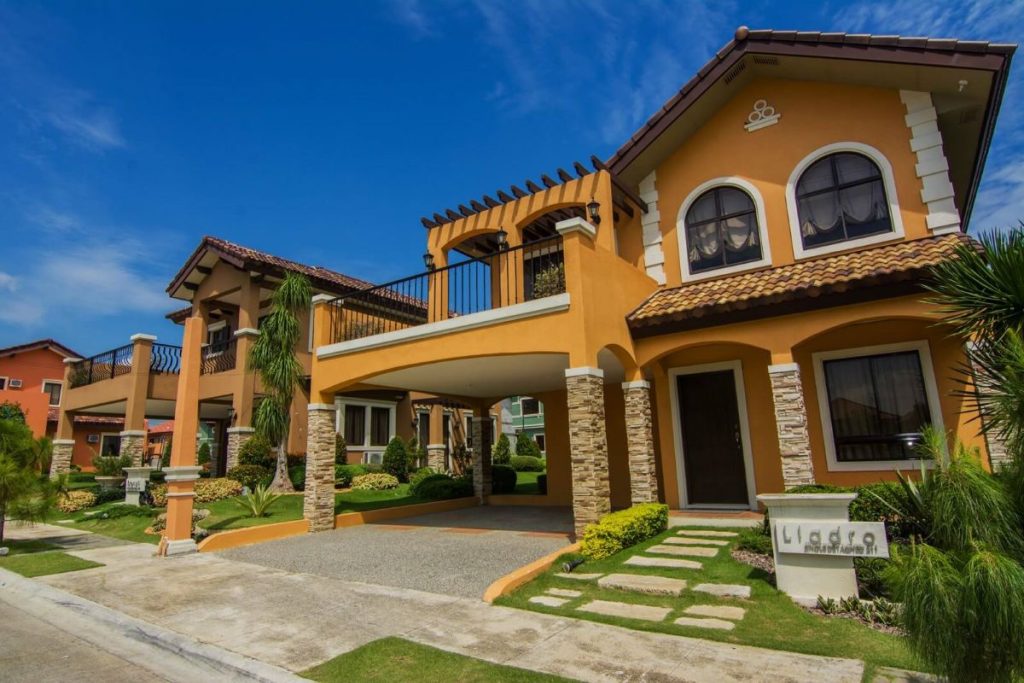 Lladro is a beautiful, big home with a high ceiling that allows room for relaxation and wholesome activities. This house model includes three bedrooms, three toilets, and baths, as well as a powder room. This 211 square meter home also includes a family room, which is ideal for spending quality time with your loved ones. An extra room can be turned into an office, a den, or an entertainment area, depending on the demands. Its two bedrooms share a toilet and bath, while the master bedroom features a walk-in closet and a Jacuzzi shower. Lladro also boasts a trellis-covered patio, a front porch, and a balcony. The Lladro home provides a relaxing, open environment for the entire family to enjoy.
Lladro is exclusively offered in Crown Asia's premium community, Ponticelli. PONTICELLI is located along Daang Hari, Bacoor, Cavite; Ponticelli is near EVIA Lifestyle Center and a few minutes away from Alabang Town Center and SM Southmall.
Lalique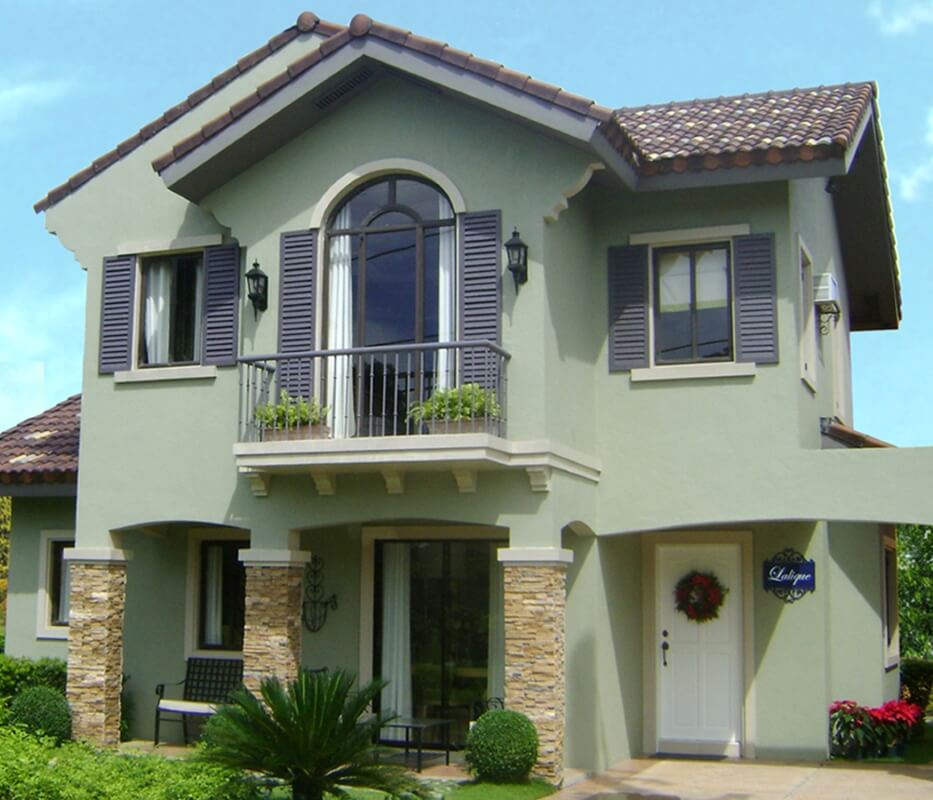 Lalique, 131 sq.m. Ready for Occupancy model by Crown Asia in Ponticelli, is a magnificent 131 sq.m. space. The Lalique model is ideal for people looking for a place to call home while starting out. It is a home that fits the lifestyle that the community is known for, with its location in the picturesque Italian-inspired town of Ponticelli. An elite way of living that is both refined and elegant.
Lalique is a ready-to-move-in home. It's a great spot to buy a home and invest in if you're seeking a place to call your own immediately. It's close to all of life's necessities, including schools, hospitals, and grocery stores, as well as major highways.
Pietro
Pietro is a beautiful two-story Italian luxury home for sale in the Italian-inspired community of Ponticelli. This 264 square meters (floor area) property offers large living spaces and wonderful family time for its residents.
Pietro, which towers over the lovely Italian-themed community in Vista Alabang, provides lovely settings for you and your family to enjoy. This spacious home is everyone's dream home. All 264 square meters of this lovely home are filled with the classic Italian charm that Ponticelli offers. With a 2 Car Garage, a Foyer, elegant living room, charming dining room, Kitchen, convenient utility area, private staff quarters, a guest room, and toilet & bath. All the features of this beautiful RFO Home in Cavite will captivate anyone's heart immediately.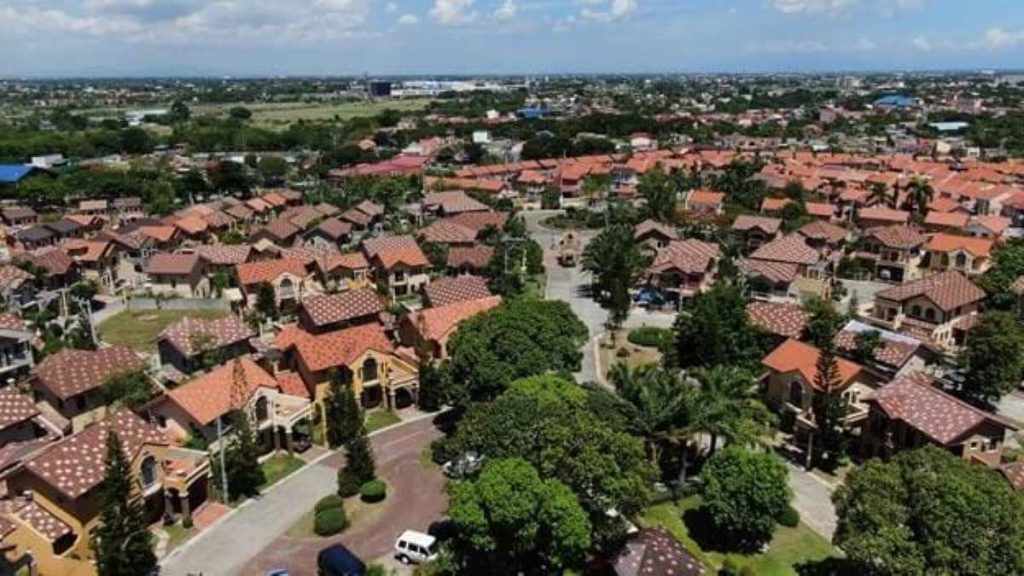 All of these wonderful ready-to-move-in homes can be found in Ponticelli. Crown Asia by Ponticelli is located along Daang Hari Road in Villar Land, a master-planned city with a diverse range of retail, dining, entertainment, and business sectors. With residences not far from the bustling city life, you don't have to drive far to receive the rest and relaxation you need.
Crown Asia's Ponticelli, with prices starting at Php 6 million, caters to those looking for the finest homes in the most elite communities just outside of Manila. Set up an appointment to view these listings today!
Related Blog: Villar Land: The Newest CBD in Southern Metro