If you are staying in Bacoor and wondering if there is a gym near me or if there is a gym near me open now or maybe you are looking for fitness classes to start living healthy, then this blog is for you!
During the pandemic, when everyone was stuck at home missing out on some recreational activities in their condo in Bacoor and going out was limited, this brought light to home exercises. Such then, there are a lot of workout tutorial videos online that people can view and follow. As this became prevalent, gyms and other fitness place offered exclusive classes for their members for a live online workout class trained by a professional coach and a training program fit for each client.
Working out and exercising became a trend that some developed into a lifestyle. Thus, it is ideal that you know where the best gym nearby your area is. Especially now that restrictions are no longer that strict and gym operations are back to (new) normal.
If you're someone who works out a lot, a newbie in exploring health and fitness, or simply someone new to Bacoor, this blog is perfect for you.
Overview of the City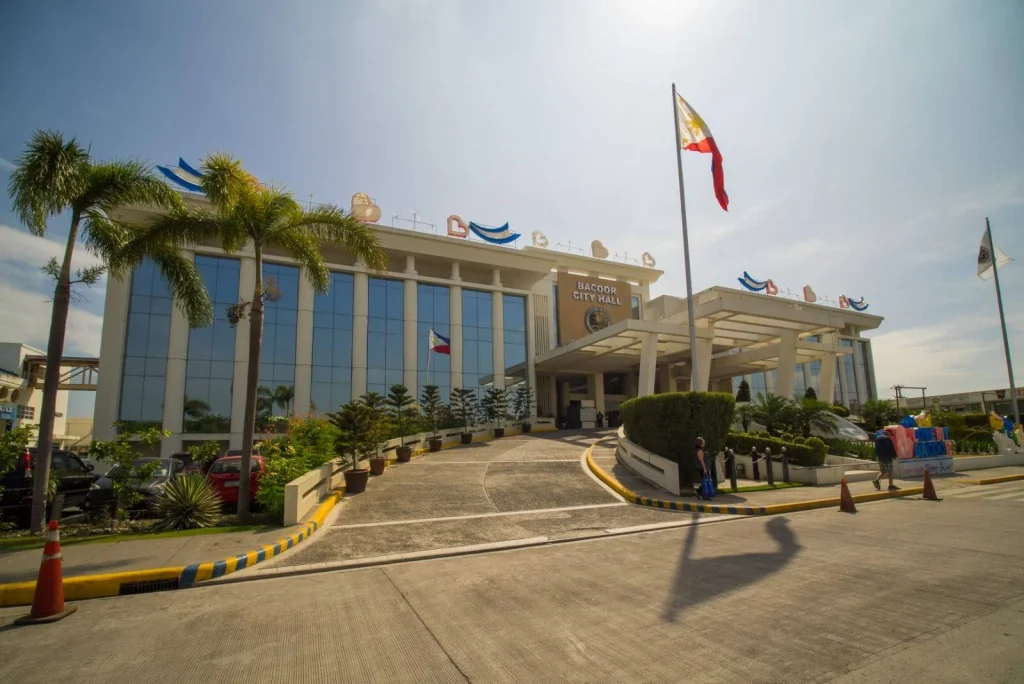 Photo from tribune.net.ph
Besides the rich history, Bacoor city is also known for being the home of the best coffee shops, malls, and restaurants in Cavite. The city is the boundary that separates Metro Manila and Cavite. It is the gateway between the surrounding Metro Manila cities of Parañaque, Las Piñas, Pasay, and Muntinlupa. With Bacoor's strategic location, everything is within proximity. Especially now that the LRT-1 is currently pursuing the Cavite Extension that will soon create a new station named Niog Station. This will be located exactly in NOMO Garden City in Bacoor. This project will make commuting to and from the city easier than ever before.
After enjoying the beautiful city of Bacoor and munching all the good food that it offers, it is time to grind up and work out in a gym/fitness club in the area.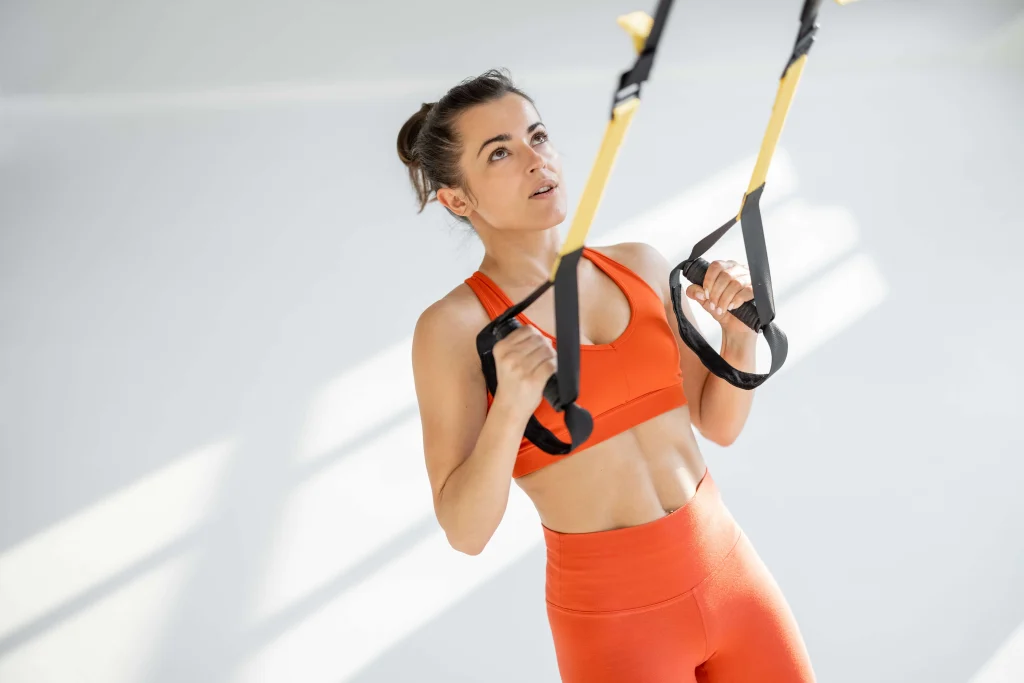 Here are some of the best gyms in Bacoor, Cavite (in no particular order) to help achieve your fitness goals
Anytime Fitness Bacoor
Anytime Fitness lives up to its name as members can access the gym 24/7. It is the best fit for people who prefers to work out early morning or late at night, depending on their busy schedule and at their convenience. It is currently located on the Ground Floor of Main Square Bacoor Blvd. Brgy. Bayanan, Bacoor City, Cavite. Even though it is inside the mall, they are not confined to mall hours. Thus, its members can come and go anytime they want. The services offered there are great and the trainers even give helpful advice.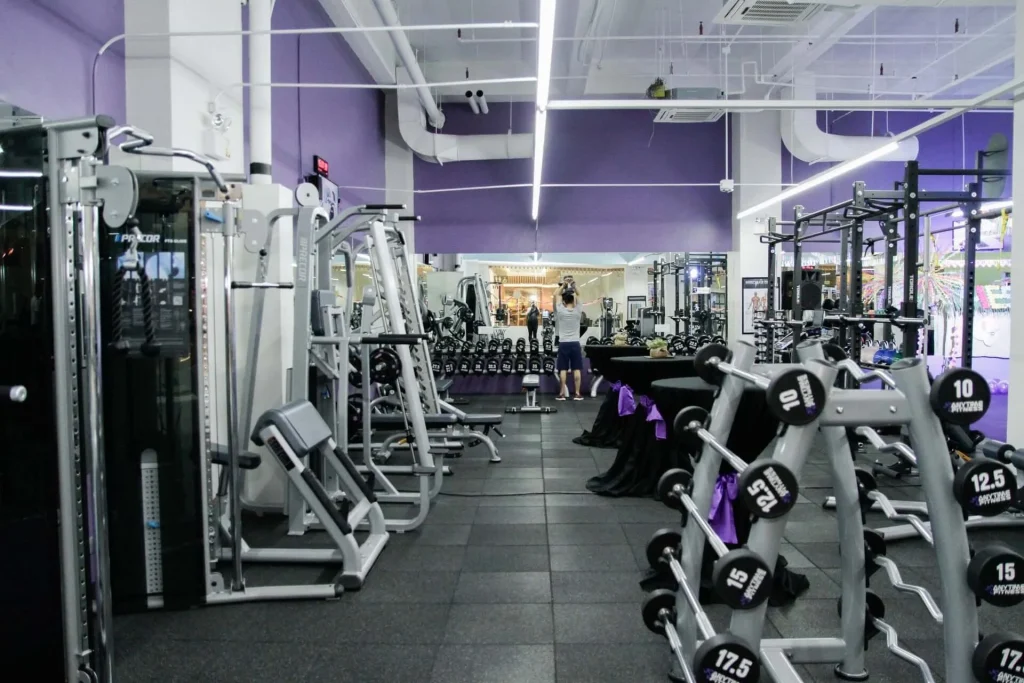 For membership rates and more info, you can reach them through:
Contact Number/s: (046) 4364447 / 09396112764 / 09155892903
Facebook Page: facebook.com/anytimefitnessbacoor
Website: anytimefitness.ph/gyms/ph-0034/cavite-cavite/
Slimmers World
Slimmers World has been in the industry for more than 40 years. This only proves that the gym geeks love the service and quality of the brand. Luckily, the gym has a branch in Bacoor wherein it is situated on the 3rd Floor of SM City Bacoor. As it is inside the mall, they observe the mall hours of 10:00 AM to 9:00 PM for its operating hours. Don't forget to check their Facebook page, as they release membership fee promos every now and then!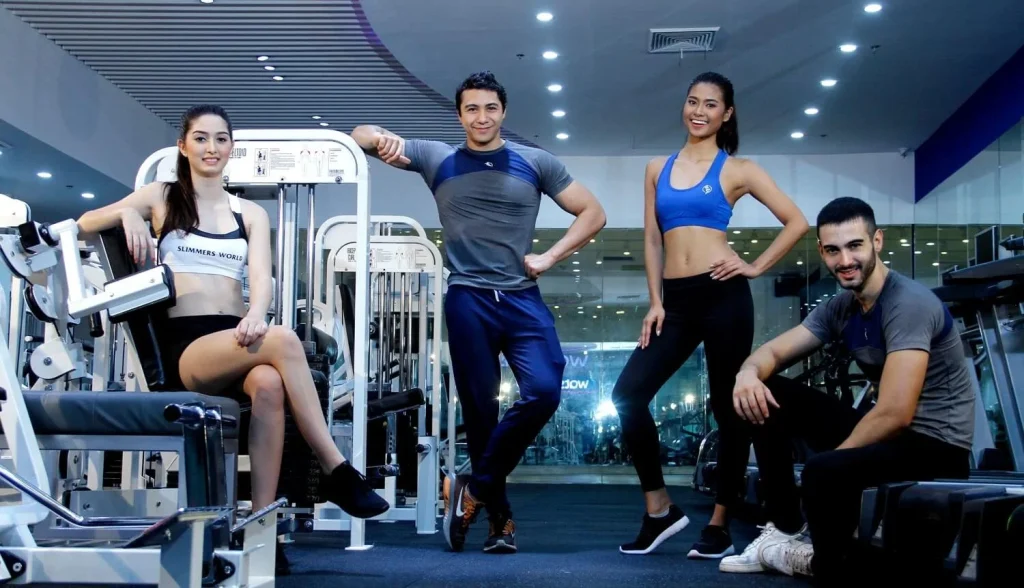 Photo from slimmersworld.com.ph
You can also reach them through:
Contact Number/s: (046) 537-7663 / 0917 1779 7663
Website: slimmersworld.com.ph
Pound for Pound Fitness
Pound for Pound Fitness Bacoor branch is located at 2nd Floor, JS Building Aguinaldo Highway, Panapaan 4, Bacoor City, Cavite. Their operating hours are 7:00 AM to 10 PM from Monday to Saturday and 10:00 AM to 5:00 PM only on Sunday. This gym not only provides the basic use of equipment but also offers different kinds of training such as athletic, cross, weights, circuit training, HIIT, strength and conditioning, weight loss, boxing, and even Muaythai martial arts. Make sure to check their Facebook page to see the latest promos for their membership fees, or you can also reach them through their contact number: (046) 853 8023.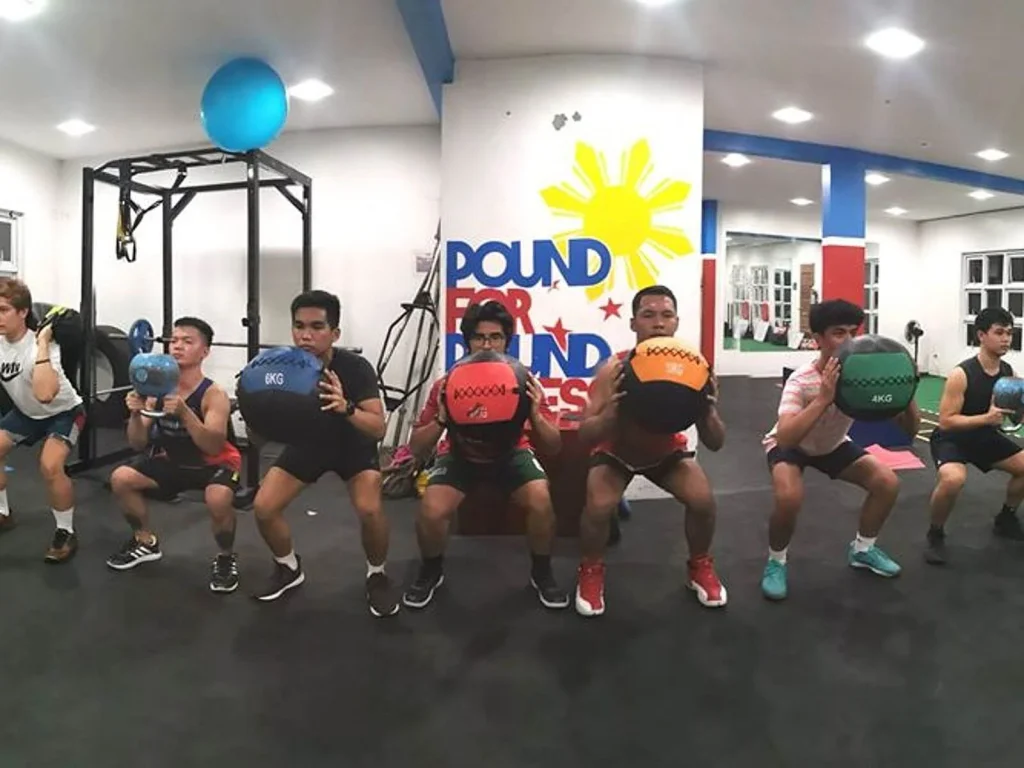 Photo from lemiapp.com
Though, gym membership can range from 1,600 – 8,700 or sometimes even more (depending on the months of membership and gym). It is worth investing, especially if you are looking for a safe space to do your workout with complete equipment.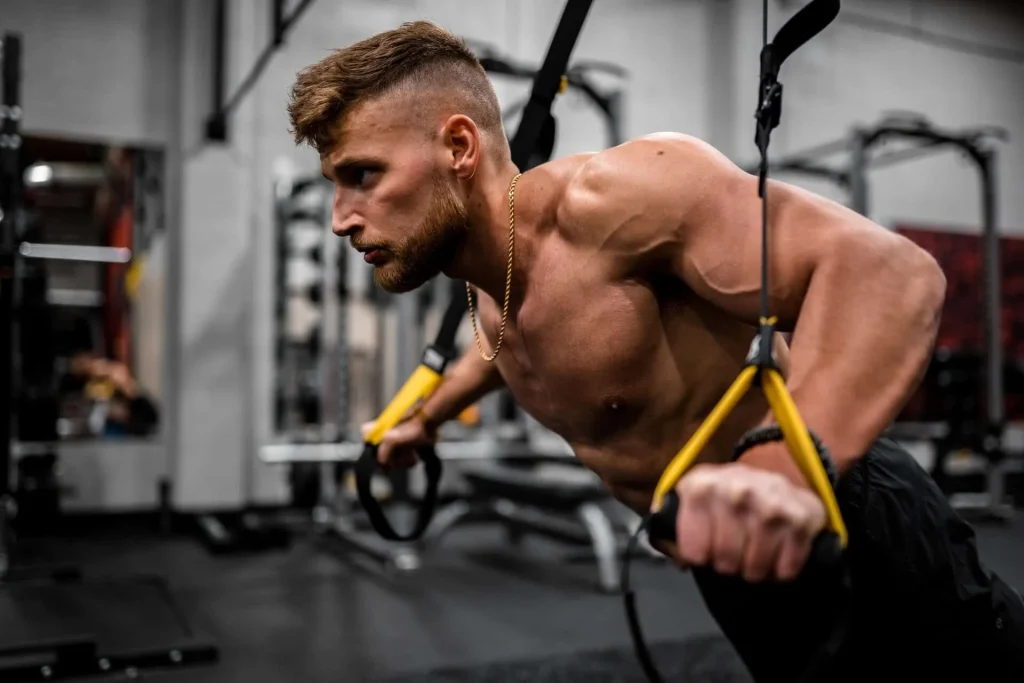 However, if you are not the type of person who would like to work out in a gym, there are a lot of home workouts that you can try out as well. There are online video tutorials that can teach you how to properly train such as running, jogging, brisk walking, yoga, or lifting weights. Regardless if you're a gym goer or a home workout person, it is found that exercise can also greatly affect your mental health positively. Thus, it is important that even in your most busy schedule, you find time to do some exercises, even in the simplest form of it, as long as your body is moving and building stamina enough for your day-to-day activities.
Though this whole routine may be something new to you, having a healthy body and a healthy mind is one of the most important things, especially as we age. No matter how cliché the saying "Health is Wealth," this is a valuable investment to yourself for your future.
A condo in Bacoor for your fitness journey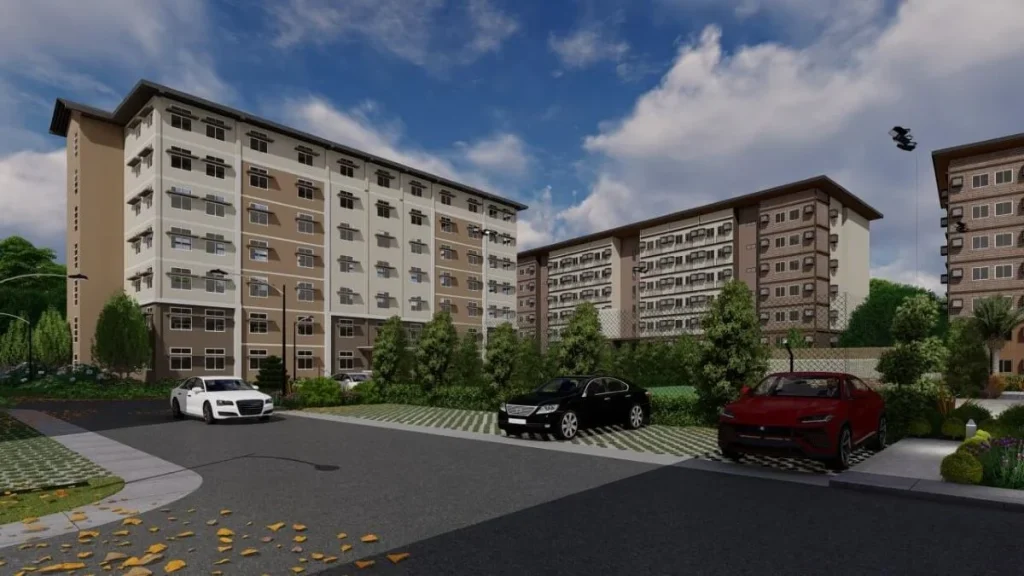 Speaking of investment and home workouts, nothing beats the comfort and convenience when you live where everything is within reach. Thus, the best investment when it comes to real estate is The Meridian, a high-end condo in Bacoor, Cavite. It is near to all gyms mentioned above as it is strategically located in the heart of Metro Cavite. It is also connected to major highways such as Emilio Aguinaldo highway, CAVITEX, Daang Hari, and MCX. It is a 7-story building with a modern contemporary façade. The condominium complex possesses a 2-story grand clubhouse, function hall, jogging trail, outdoor pool deck, swimming pool, play court, fitness, and wellness center, yoga deck play area, and lush pocket garden. It is truly a gem in the South that is worth investing in. As the urban transition is now thriving, having a property of your own in Bacoor, Cavite, can create more income as the city is envisioned to be the Digital City by 2025. This property can be rented out on your own or leased using Vista Leasing Services for less hassle.
Currently, The Meridian buildings, Azalea, and Bluebell are now ready for occupancy.
Visit our website to learn more. If you want to have site trippings, book your appointment here.
Connect with us: 09171877614 – [email protected] | 09086124285 –[email protected]
#Meridian #CrownAsiabyVistaLand #condoinbacoor
Read more: Fitness Advice From People Who've Successfully Gained Their Ideal Body