You do not have to join any Disney cruises or go as far as Hongkong to experience the magic of Disney Land! You and your kids can enjoy it right at the comforts of your home!
Almost everyone knows a character from the Disney franchise, may it be the ever lovable Mickey Mouse from his shows like the Mickey Mouse Club House, the mouse is arguably the most popular cartoon character of all time, or even the numerous princesses of its movies like Cinderella, Snow White and the Sleeping Beauty. Our childhood as composed of these Disney characters that brought joy and wonder into our young lives and its only fitting that your kids enjoy these too!
Nothing quite sends butterflies to your stomach like seeing Cinderella's castle pan into view at the start of every Disney film. And if you haven't shed a single tear during a fireworks show at Disneyland, you're probably deceiving yourself. Don't worry, tears of joy are well-accepted in the walls of Disneyland. You're likely missing all that right now.
So, what if you can bring that Disney magic right into your home?
You don't have to go to a Disney Cruise Line to experience its magic. Here are 8 quick design ideas for all you children-at-heart and make your San Pedro Laguna house a Disney paradise: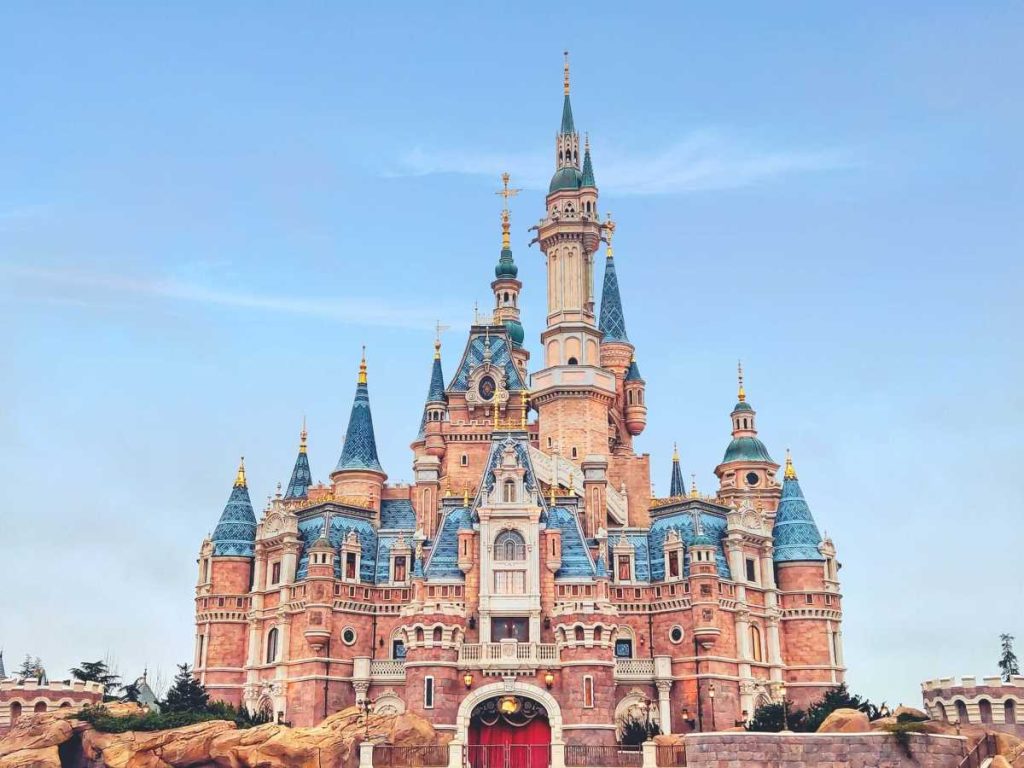 Wooden wall decal from Peter Pan
With that on your wall, it'll make it way hard for you not to wish yourself right into Neverland. This wooden plank would look mighty splendid on a textured wall, and perhaps right beside a window where you can wait for Peter and Tinkerbell to arrive.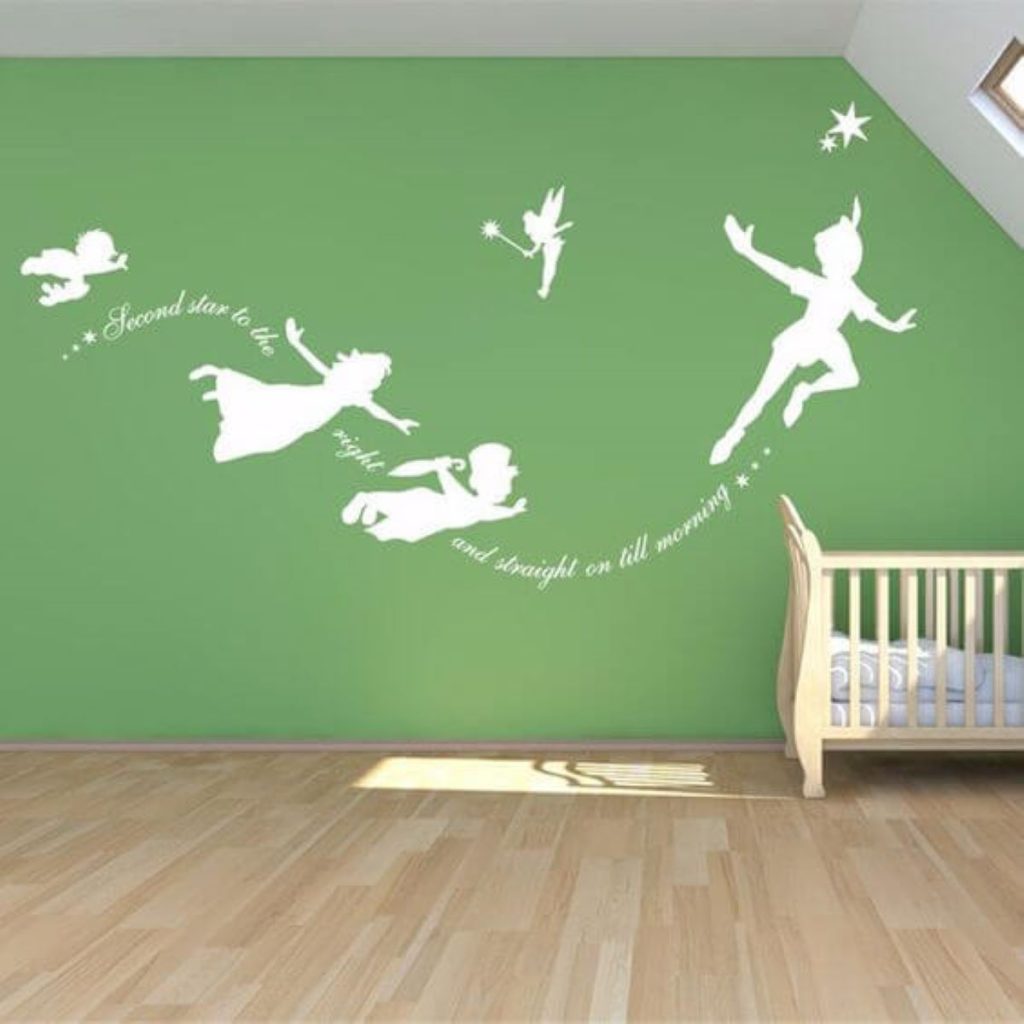 Photo taken from: https://www.pinterest.ph/pin/AdF52krjURbCy9_IaR5S5FzaOuR3I7-a7z0479pD4pMAWlusOKtsi28/
This is a great design for your kids room as you tell them the story of Peter Pan and his adventures in the wonderous place of Neverland right in the comforts of your RFO house and lot.
Porcelain tea set from Beauty and the Beast
Who knows, they might come to life when you aren't watching? Plus, this inviting tea set might exactly be the perfect thing to get your visitors to love to be your guest.
You can even set a night where the whole family can dress up with inspiration from the movie Beauty and the Beast, it will be made more believable because of the porcelain tea set just like from the film itself! You can also scour the internet to look for other replicas of the talking furniture in the castle of the Beast, like the candle holders, the clock and the talking wardrobe.
Carriage nursery from Cinderella
A great way to pass on the Disney magic to the young ones, all before the clock strikes twelve.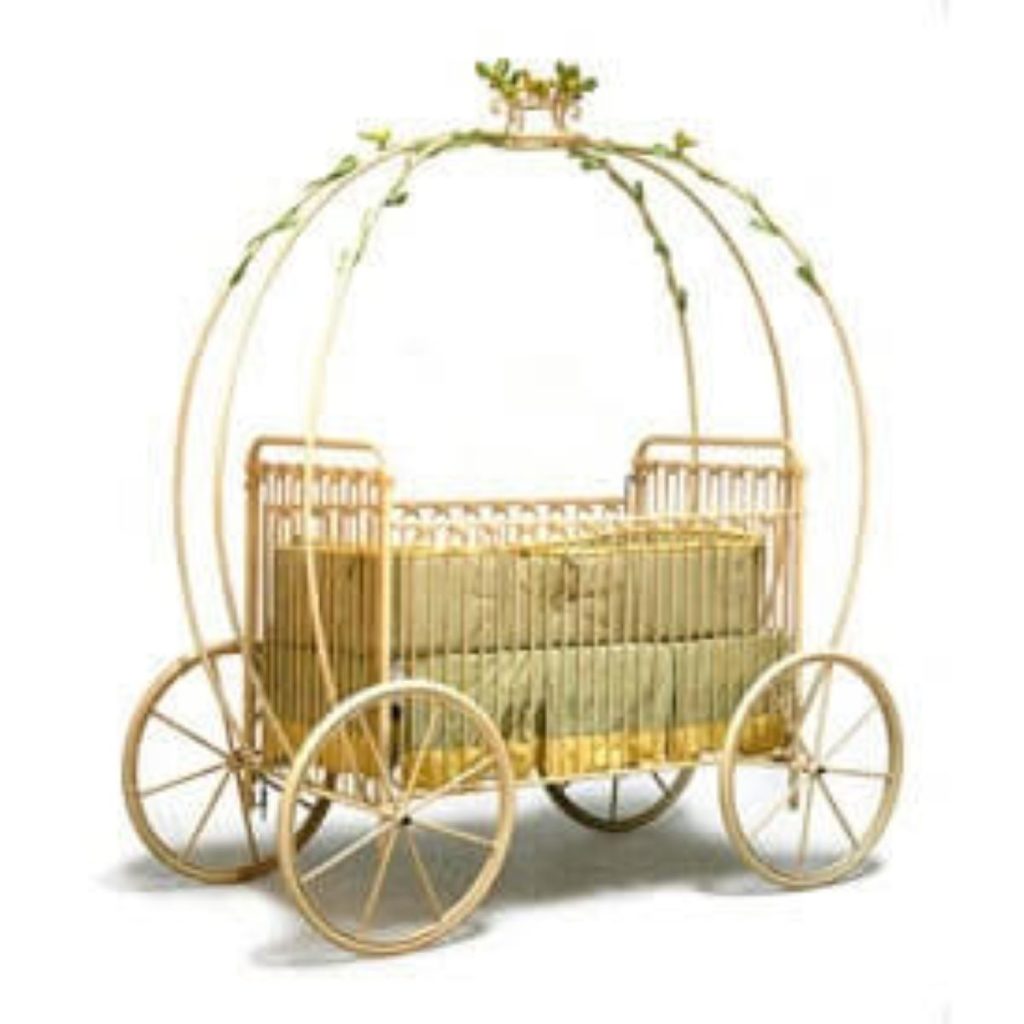 Photo taken from: http://iheartpears.blogspot.com/2012/08/cinderella-carriage-cribs.html
This is a cool carriage that will make your kid feel like a true Disney princess in your RFO house and lot! Complete the look by dressing up as the fairy god mother and make her enjoy the wonders of Disney magic.
Dining room inspired by Snow White
Mirror, mirror on the wall, who has the greatest dining room among of them all? You, if you have the creativity to pull this breathtaking setting. Just make sure that your apples aren't poisonous.
You can add on some stuffed toys or figurines of the seven dwarves that took care of Snow White to really complete the ensemble. You can even invest in tiny tables and chairs to really make it look like the one that the seven dwarves are using. This will make them look forward to the meals that you prepare for sure!
Magic lamp from Aladdin
Nothing too grand, just a simple lamp with a genie that can grant you anything you want in life inside.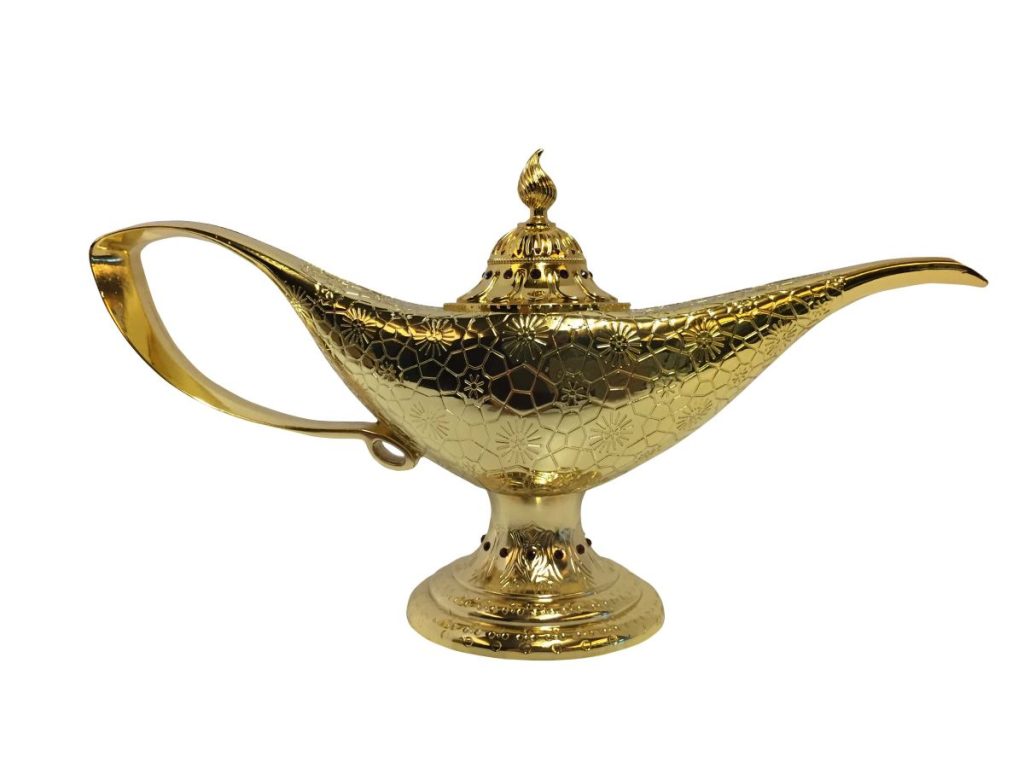 Photo taken from: https://www.mtishows.com/marketplace/resource/aladdin-magic-lamp
There are a lot of versions of this magic lamp that you can own. There are lamps that plays a song when you press a button and even a version of this magic lamp that is literally a lamp that you can switch on and off when you need a light.
Jaq and Gus vinyl wall sticker from Cinderella
Don't want to go all out with your mouse-loving nature? This quirky discreet feat would be absolutely perfect for your home.
This is a fun vinyl wall sticker to have! You can have it placed in your kids bedroom to make them feel like they are really friends with the infamous rats from the Cinderella movie franchise. Or you can also buy multiple designs of this sticker and put it all over your RFO house and lot!
Hidden Mickey TV stand
Well, maybe it isn't so hidden when it's in the center of your beautiful home.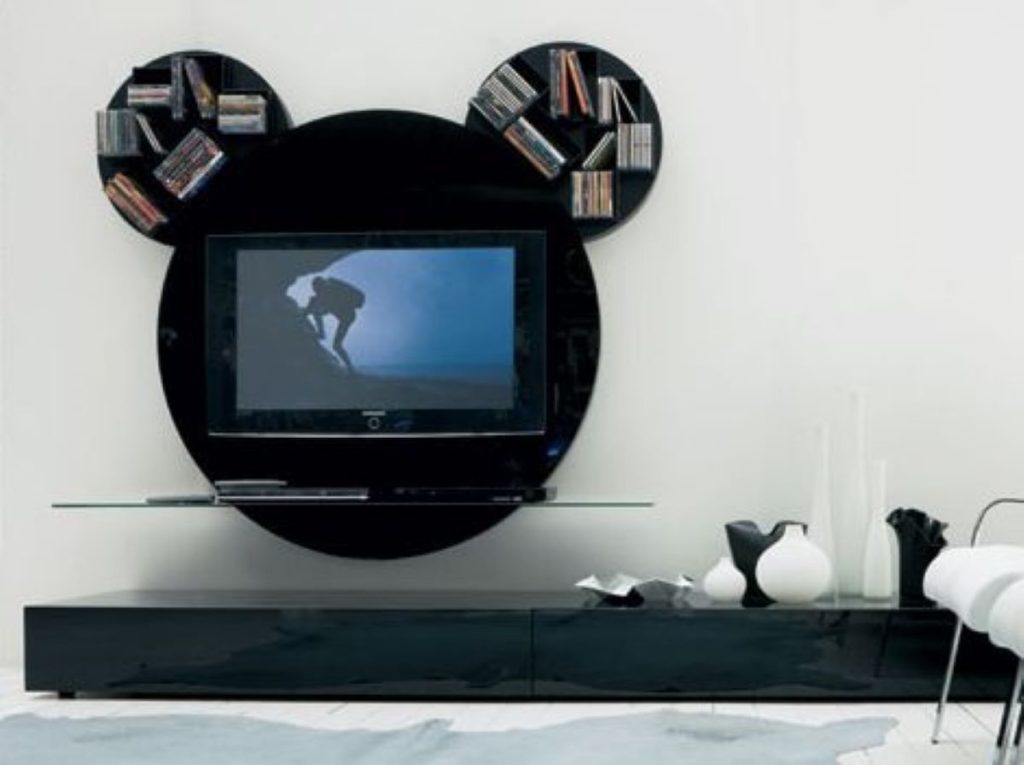 Photo taken from: https://www.pinterest.ph/pin/521221356847571676/
A hidden mickey is a long running Easter egg from all Disney TV shows. When a pattern resembles the famous mouse's head and two large ears it is called a hidden mickey. Its a fun Easter egg that really makes the kids focus their attention in the Disney film that they are watching.
Make your home feel like a Disney movie by adding this Hidden Mickey TV stand in your home.
Silhouette murals or wall decals of anything Disney
Put something up to put a little Hakuna Matata in your day. Or make hanging out at your living room feel like a dive Under the Sea. Or perhaps you can go on an adventure and help Peter Pan finally find his shadow.
A dream is a wish your heart makes. So go out there, get some cool ideas, and make that wish come true. And call for a fairy Godmother if necessary.
Choosing a Home in the City of San Pedro, Find Properties that are best for you!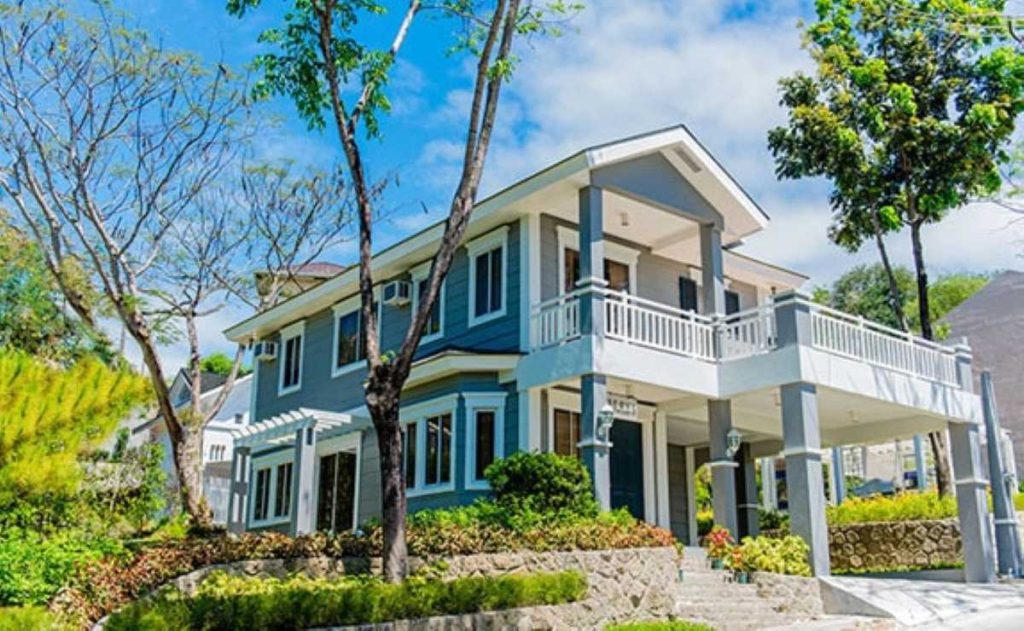 Magic can be manifested in forms of convenience and comfort! If you are looking for a home that is near essential commercial establishments, road networks like the South Luzon Expressway and thoroughfares or anything that you might need in your home. You do not need some magic fairy dust, a genie or even a fairy god mother to find one!
Living in San Pedro in Laguna is a great way to achieve all of these things! It is a perfect community and one of the top locations if you want to experience the serenity and calmness of the South without compromising the conveniences brought about by urban living in Metro Manila!
If you are looking for a property in San Pedro Laguna, take a look at Crown Asia's La Marea community!
Related Blog: 9 Shows to Watch Since Disney Shut Down Southeast Asia Channels