Ah yes, the joy of having your own family. It is something that almost all newlywed couples are looking forward to after their fairy tale of a wedding. Nothing beats the happiness of having your own mine version, the joy of seeing them for the first time and hearing them cry fills your heart with love. But having your own baby, and of course, eventually having your own growing family is no easy task and is something that should be planned to the fullest.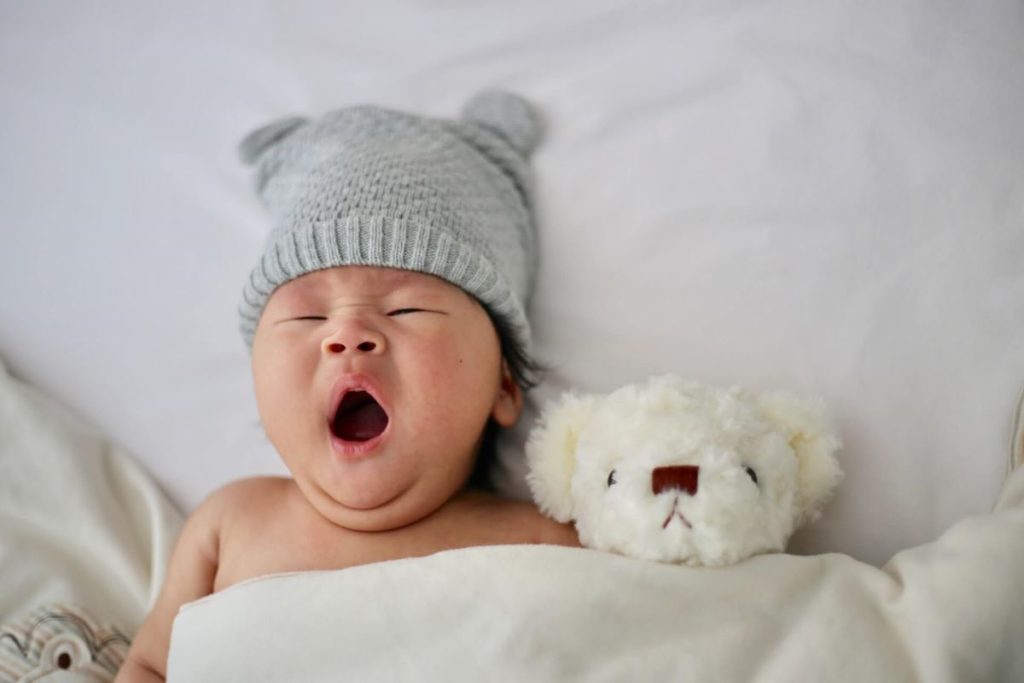 The excitement of having a baby join your household is indescribable. In nine months or less, the walls of your Ponticelli house and lot will be reverberating with your baby's giggling and laughter (or cries!). It is now time to get your house ready for this newest addition to your family.
Watch the video version of this blog right here:
There are lots of products that you can buy to protect your loved one from your own homes – such as the outlet covers, the edge guards, oven knob covers, and cabinet drawer locks. But aside from baby proofing your home you should complete the set up with other things like buying the right door knob covers, milk for the baby and getting to know the best doctor for your wife's pregnancy. This means that your abode is ready to welcome the newest resident.
Baby proofing is more than just finding the best baby's crib or putting up baby gates on their play room.
Here are tips on how to baby proof your house and lot in Ponticelli: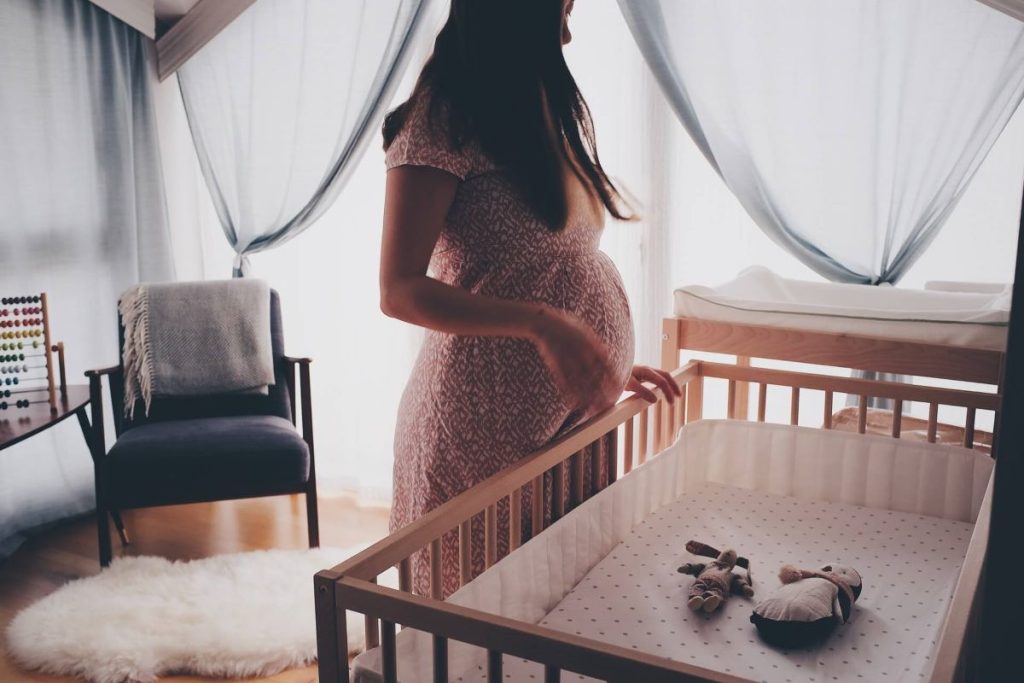 Lots of storage
Babies accumulate a lot of things. First, there is the baby care stuff like the stroller, the sling, the bumpers, the baby basket, the car seat, and all the rest. Then, there is an endless supply of clothes, shoes, and toys. Soon enough, your home will feel like it is housing several babies instead of just one, with all the baby clutter. Therefore, prep your home with lots of storage spaces.
Buy furniture for your nursery that is dual purpose. There are ottomans that are also storages; and beds that have drawers and storage areas at the bottom. This baby room design will save you space and will give your baby more area to play in.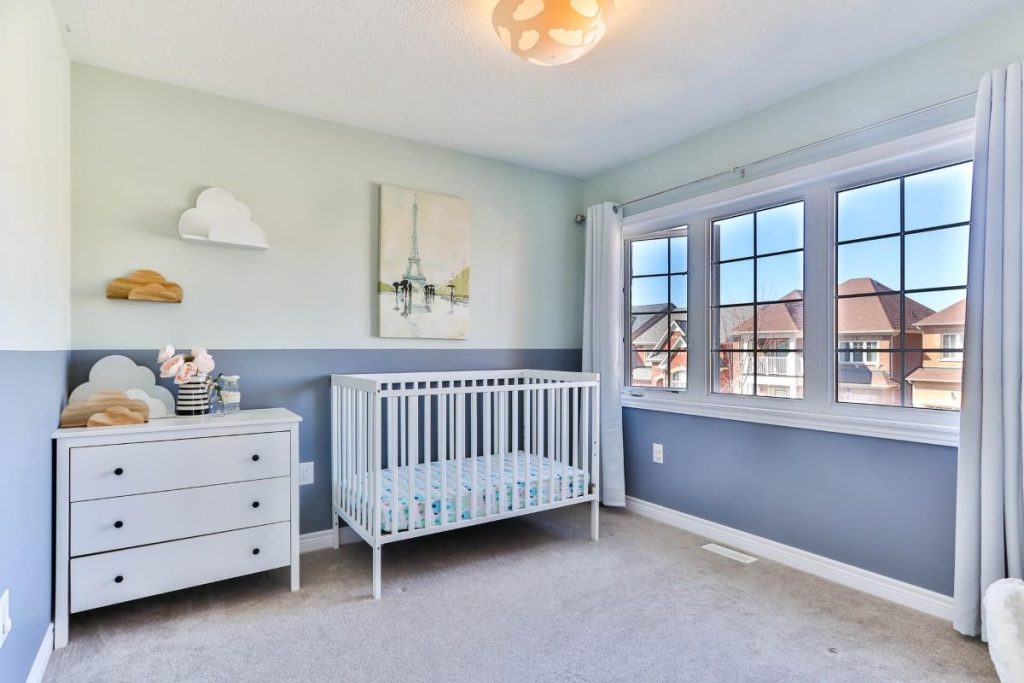 Allotting enough room as storage for all the things that your baby will need not only makes for a clutter free space where your baby can enjoy, it also makes your home safe from things that the baby may swallow like a choking hazard, trip on or hurt the baby in the process.
No carpets
Even if you won't allow your babies to eat in the nursery, there is still the spilled milk, the overflowing diaper, and the spit that you need to worry about. Carpets are a bit hard to clean, and they tend to cultivate bacteria if not cleaned well. Tiles are easier to clean and to sanitize – just wipe it with a clean cloth and spray it with sanitizer and you're good to go. If you really want a carpet so that your baby has a soft area to crawl around in, consider an area rug that can be easily dumped in the washing machine and then dried out under the sun for some natural disinfection.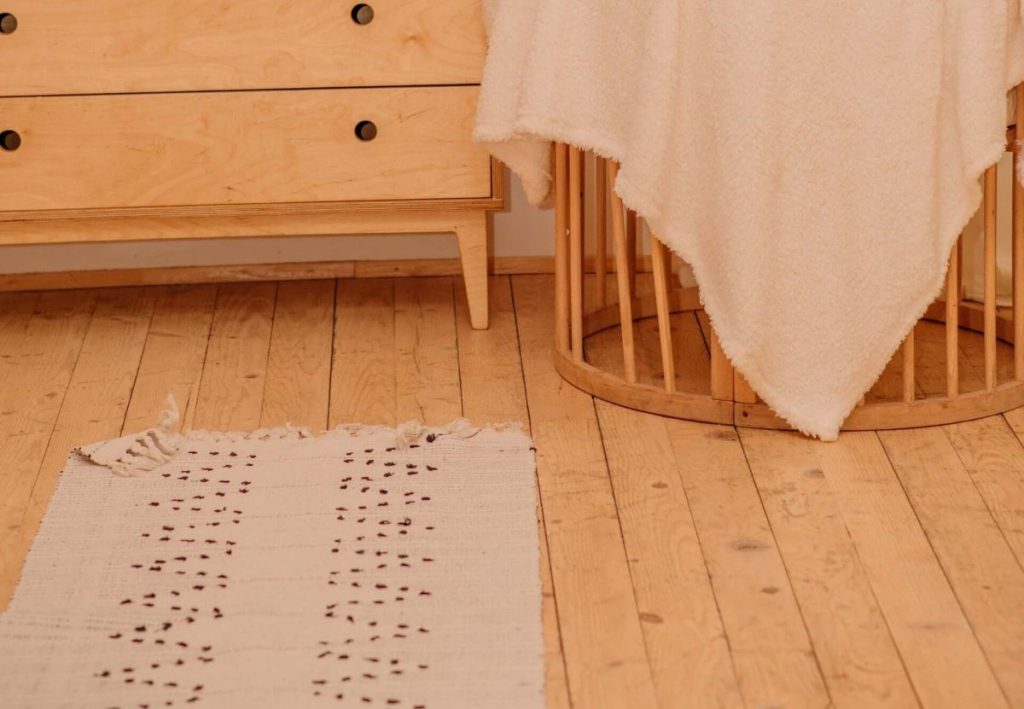 Having a carpet on your baby's play spot makes for a cleaning disaster! Spilled food, milk and other thing can have a smell that lingers above the carpet even if the stain is gone! So its better to find alternatives to carpet, like maybe plastic and foam based materials.
Sturdy furniture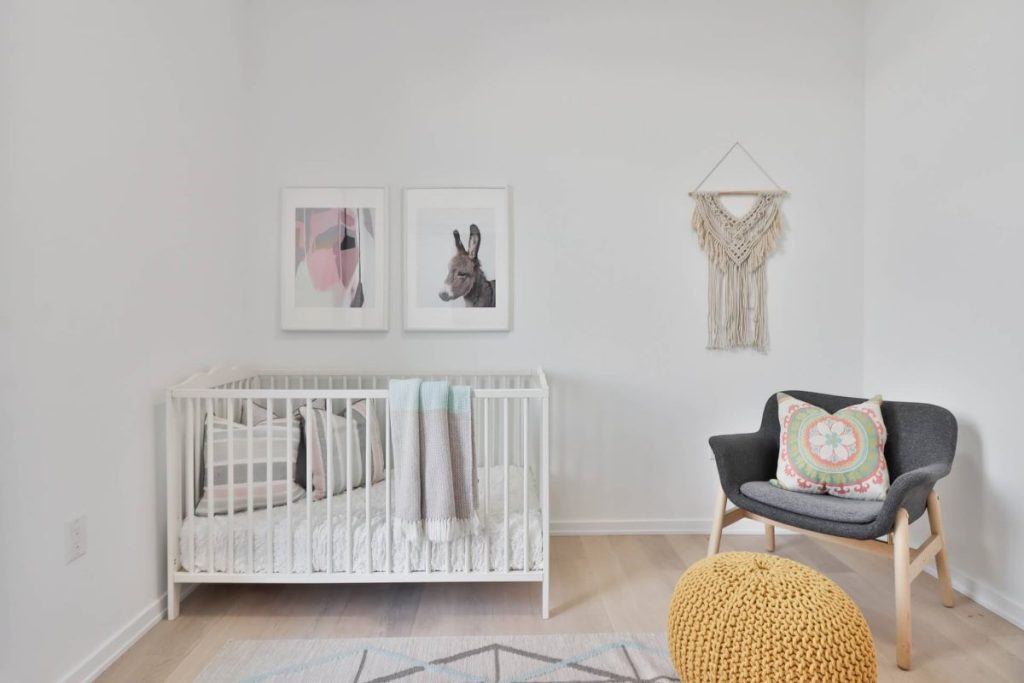 You would be surprised at how such an adorable little being can move so fast. Turn your head only for a second and your baby will be climbing the sofa or the side table. Therefore, make sure your furniture is sturdy enough to carry the baby's weight. Get a wide sofa, a low coffee table, and a wooden dining table. Vie away from furniture with glass, wires, or any ornate designs as this may spell a disaster when a baby is around.
Expression wall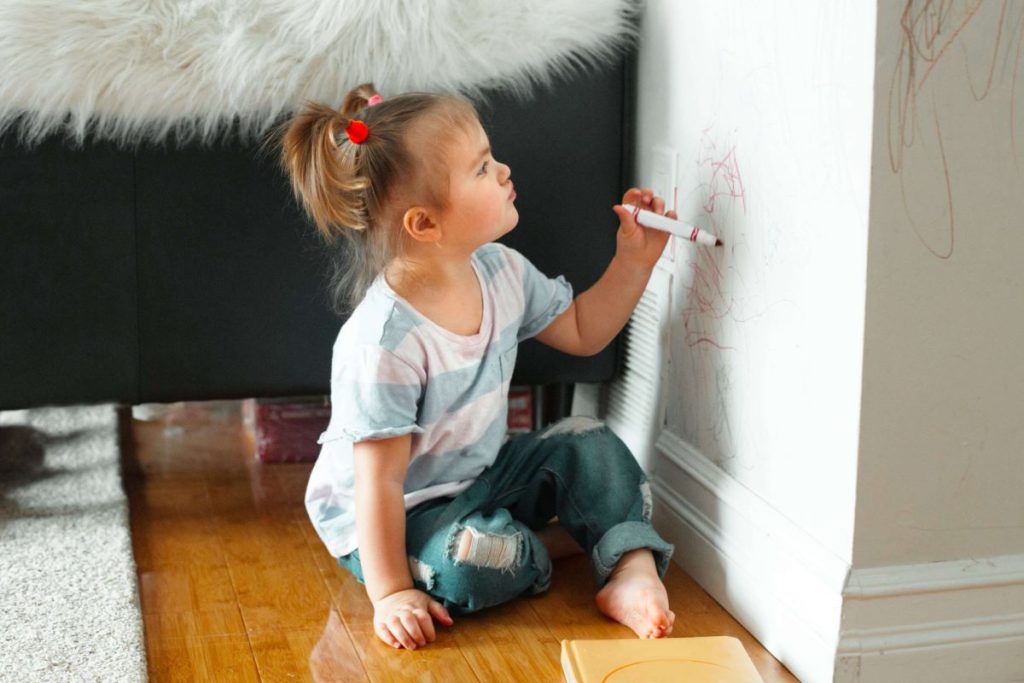 As soon as your baby learns the wonders of colors, the walls of your nursery are not safe anymore. But instead of prohibiting your loved one from the learning path, create an expression wall for him. This could vary from putting manila paper on your wall, or using chalkboard paint. Others even recommend using semi-gloss paint in the nursery for easy cleaning.
You can also paint the wall a solid white and have your precious baby draw over it, and when he or she grows up, tell your kid that all the drawings on the wall are a part of their imaginative canvas when they were just small children!
Choose a Home that Will Nurture Your Baby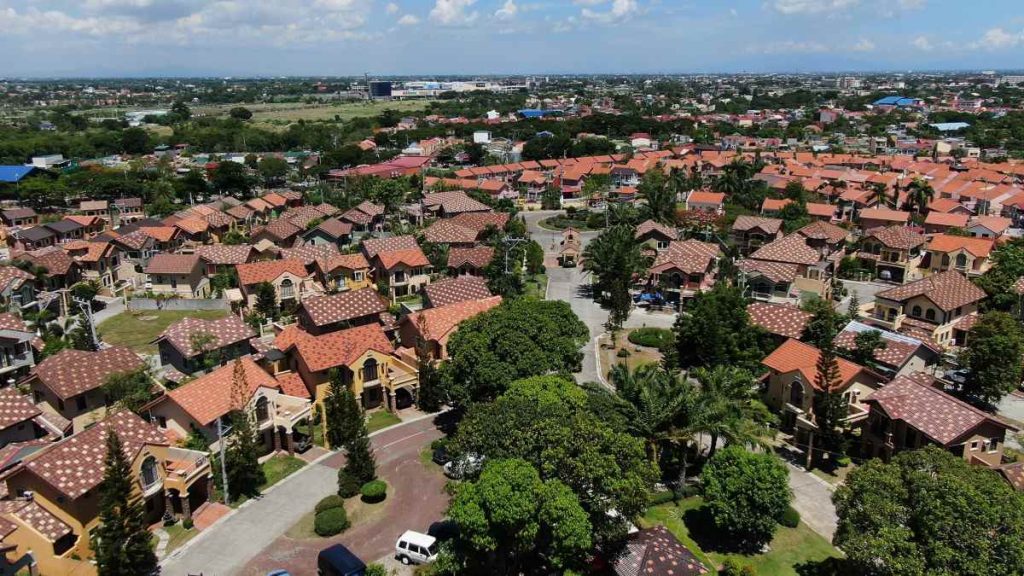 An underrated part of making a baby friendly home is to actually find a house and lot for sale that caters to everything that you will ever need. Choosing a home is an important aspect of being a responsible parent if you want to start your own family.
If a house and lot for sale is being offered to you, you have to consider a lot of factors. Things like the location comes to mind first. Is the property being offered near schools where you can enroll your child when he is in the right age to attend school? Is the house and lot for sale near essential commercial establishments like grocery stores for your every day healthy meal to feed the family.
From here you can also consider the property's location being near other establishments like hospitals for emergencies, places of worship and even leisure spaces.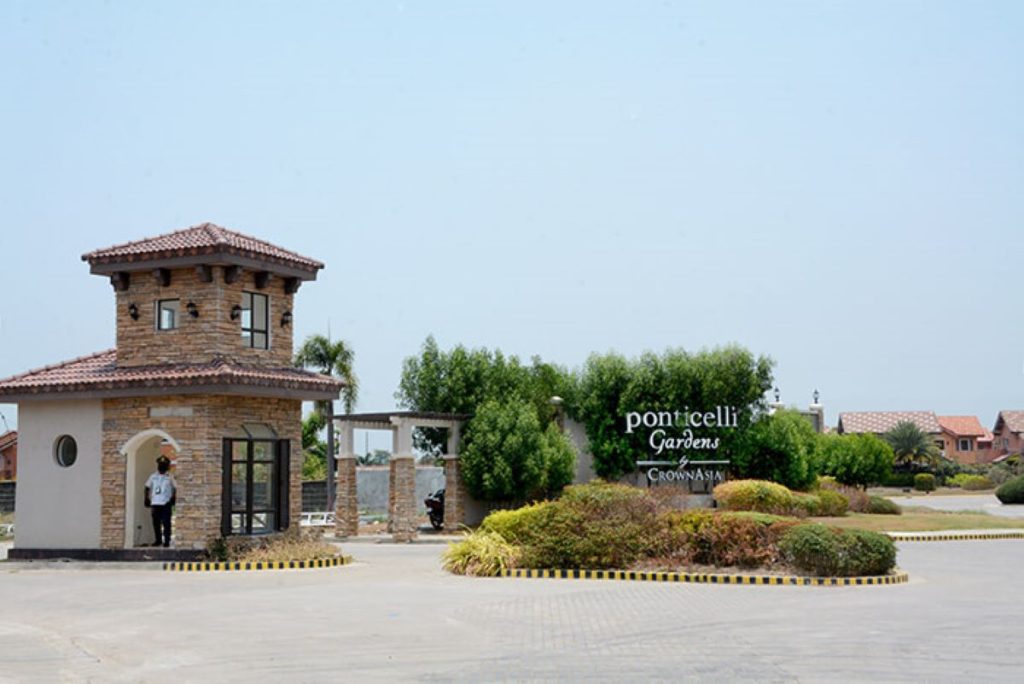 Aside from the location, the overall vibe that the community offers is also of great consideration. It should be a place where there are open spaces where you can take the baby to go and breathe in fresh air and feel the sunlight, its also a bonus if the amenities that it offers have something that the kids can enjoy like play parks and a swimming pool for the hot summer days that will come.
Its a good things that such communities exist! Specially in the South with Crown Asia Properties. A real estate developer that offers house and lot for sale in thematic communities, properties like Ponticelli in Daang Hari is a good option for starting your own family!
There are other things not mentioned thoroughly above in baby proofing your home, like buying smoke detectors, safety straps specially if your curious babies began to play around in the car while you are driving, window blind cords, and covering electrical outlets.
Putting kid-safety features, such as cabinet locks, window coverings, safety gates and removing sharp corners and sharp edges on your home is a good thing to avoid serious injury for your baby.
Having a baby-friendly home simply means that your adorable angel can enjoy your Crown Asia home as much as you do.
Related Blog: Kid Safe Features in Your Home