Updated April 1, 2022
There are so many fascinating sights to see in Laguna and equally more activities to experience. And since there are a lot of house and lot for sale in Laguna then it might be worth your while to check them out and you might just find the kind of house that you dream of in an environment that is conducive to raising your family.
A wonderfully balanced living experience in Laguna
Laguna has somewhat evolved to become a more developed province because of the presence of very modern shopping hubs scattered all across the province. We are now past the days when going to Laguna was simply about trying the native foods, delicacies, swimming, hiking or simply smelling the fresh air. Nowadays, when you hear the word Laguna, you know that there is more. More people live in the province. More commercial establishments are found within the province and there are certainly more options. The good thing about having a more developed setting in Laguna is that even though you are near famous natural places, you can still experience a taste of the city life with the commercial establishments found. And it's not even that far from Metro Manila itself. With the advent of new roads connecting Laguna to the National Capital Region, traveling to and from only takes minutes.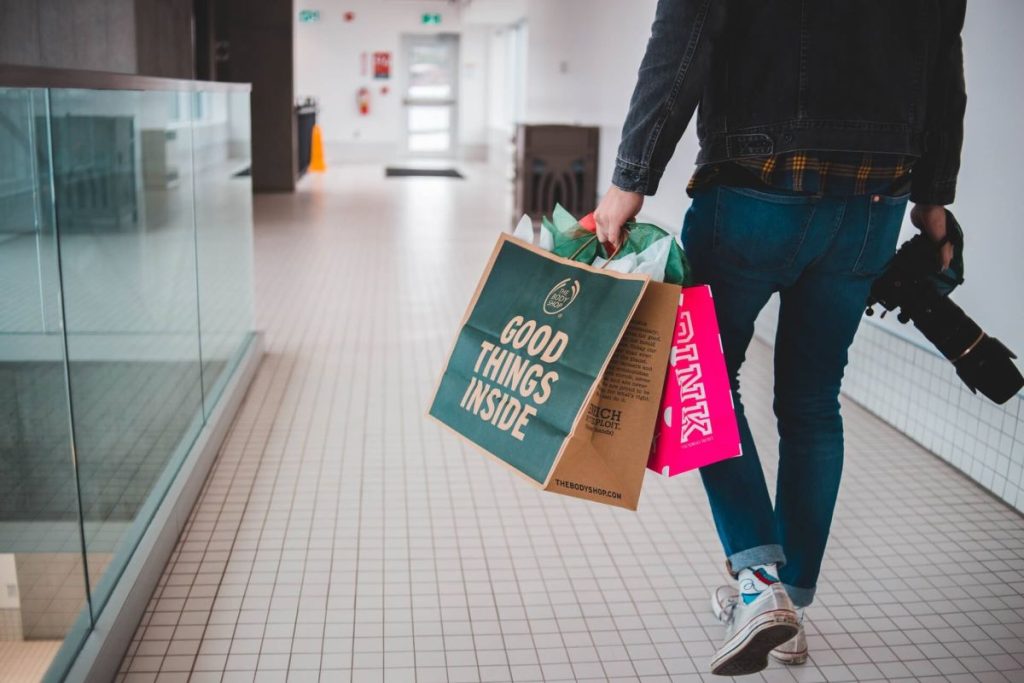 Get close to nature in the midst of urban living and see the premium thematic house and lot for sale in Laguna and for sure, it is one decision that you will never regret making. Aside from being accessible as it is only a few minutes away from Manila, the house and lot for sale are also near to hospitals, schools, restaurants, places of leisure, and the like thus providing so much convenience to a would-be resident to the province. To add to the comfort that it provides, take pleasure to have the greatest shopping experience as the outlet stores in Laguna are simply within the vicinity.
Outlet stores found in Laguna
Visit Paseo de Sta. Rosa and indulge in all your shopping whims as there are a lot of outlet shops where you can get big discounts starting at 30% to as much as 80%. If you are a Nike fan, Paseo de Sta. Rosa is probably heaven for you as it has one of the biggest outlet shops in its Nike Factory Store. It is found in Paseo Malls 4B, Greenfield City, Sta. Rosa. As well, there is another Nike Outlet Store located in the same establishment – this one is however found in Paseo Malls 2, Greenfield City, Sta. Rosa. You can find Nike products here discounted while new products are also available. If you'd rather go for the 3-stripe brand, Adidas is also present in the Paseo Outlets.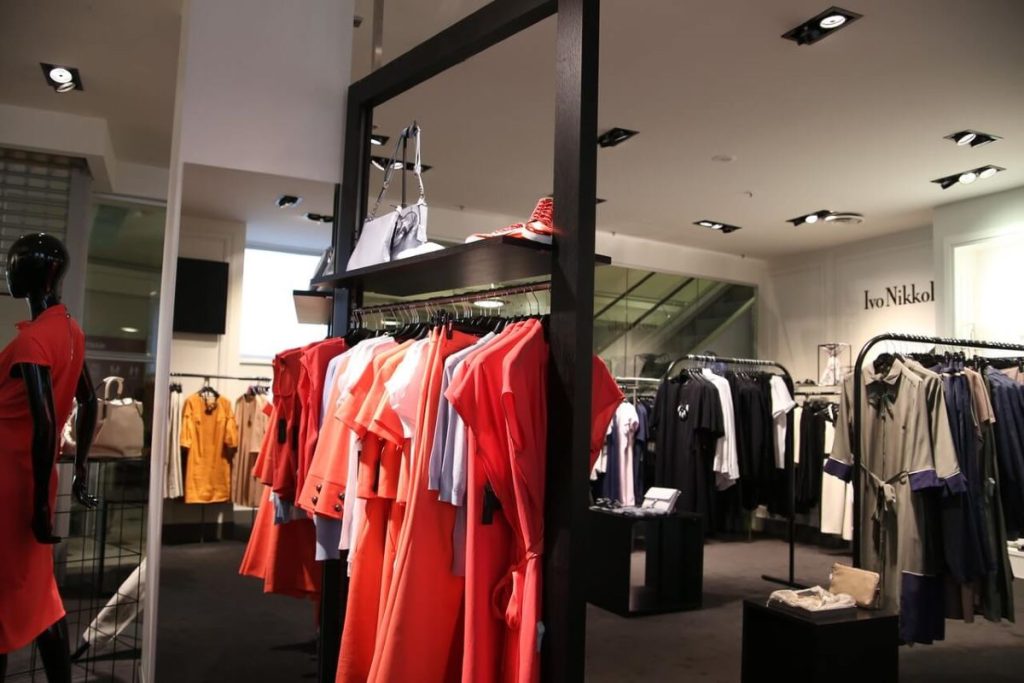 Expect to find a wide selection for all your shopping needs with the numerous specialty stores found in the Paseo outlets. From shoes, accessories, apparel, home décor, bags, luggage, watches, jackets, and more, they are found there. You can also find your favorite local and foreign brands such as Giordano, Bench, Samsonite, Gap, Mother Care, Banana Republic, and American Eagle. Stores such as National Bookstore, Mercury Drug, and the like are also present there.
The Nike Factory Store isn't the only major factory outlet in Laguna. There are also factory outlet stores from Titan and Puma however they are found in Solenad. On your way back to Metro Manila, either from a road trip from Laguna or further, you can find a number of outlet stores at the Shell Gas Station near the SLEX Mamplasan exit. You can find there Nike, Adidas, Puma, and even Levi's.
Shopping in Laguna
Currently, there are a handful of established malls found in Laguna, one of which is Vista Mall Sta. Rosa, who is being managed by Vista Malls that also manages the beautiful mall of Evia Lifestyle Center. This beautiful mall has an atrium inspired by the Gardens-by-the-bay Supertrees in Singapore. You can find famous restaurants such as Buffalo Wild Wings, Italiannis, and Denny's. Meanwhile, A Dear Joe Cafe, Coffee Project and Tim Horton's can be found inside for your coffee-related needs. You can also find a Power Mac Store and an H&M store inside the mall. More malls are being built in Laguna and it's only a matter of time before people won't need to go to Metro Manila just to buy a specific item.
Other malls such as SM Sta. Rosa, SM Calamba, Robinsons Galleria South, Southwoods Mall, and Solenad are scattered across Laguna with these malls being found in Sta. Rosa, Calamba, San Pedro and Binan. These malls carry famous stores, supermarkets, restaurants, and other specialty stores. Find what your heart desires with these malls and outlet stores in Laguna.
Living near malls
Vista Mall Sta. Rosa is located right next to Valenza by Crown Asia. Valenza is an Italian-themed community that gives its residents the prime residential experience of living a balanced life. Much like what its name implies, balance is provided by being located in the middle of everything. You are only minutes away from the Metro while also being minutes away from major leisure destinations. And living right next to Vista Mall, Solenad, CALAX and Paseo de Sta Rosa can only give its residents the utmost convenience of finding what they need and desire easily.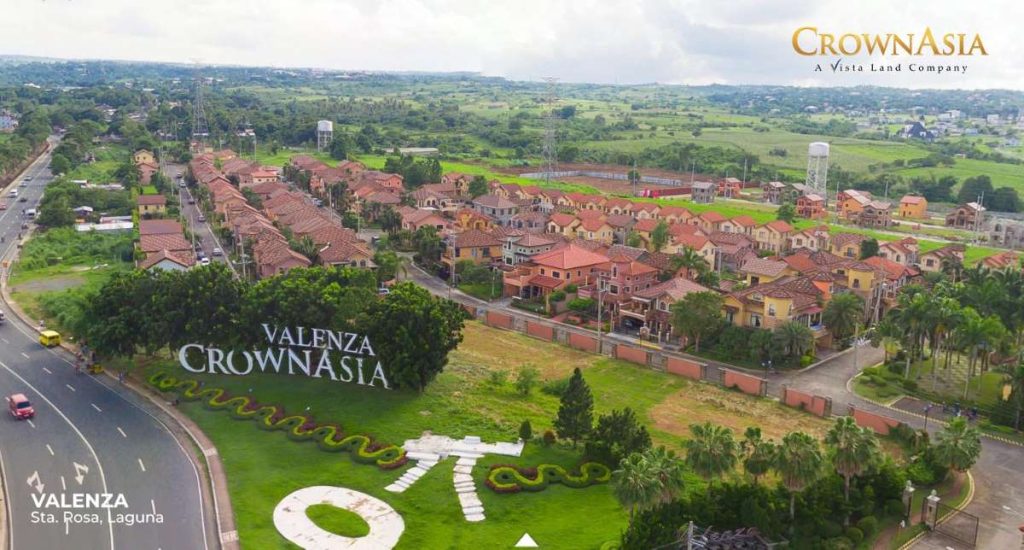 Not only is Valenza the only community by Crown Asia in Sta. Rosa, you can also find Valenza Mansions there. Valenza Mansions is a mid-rise vertical community found inside the 22-hectare community of Valenza. You can experience the convenience Valenza provides however in a prime and beautiful vertical environment. Crown Asia's other communities in Laguna are La Marea in San Pedro and Fortezza in Cabuyao.
Shop to your heart's content and get all the items that you need or simply want at totally great prices. Get to choose from a wide array of selections of shoes, clothes, and more, and be assured that you will get highly fashionable items that have the latest designs.
Laguna has become a shopping haven because of these outlet stores and people seem to troop to this interesting town simply to avail of their favorite brands but at much lower prices.
Related Blog: Slipper Making Industry in Liliw, Laguna