To be frank, residing in Metro Manila can be a dreadful experience, despite the conveniences that come with staying in the nation's capital. Regardless of whether one is occupying a cramped apartment or living well in a modern condo in Sucat, it is commonly agreed upon that spending time in nature or in open spaces is good for the health, both physically and mentally.
A non-stop urban lifestyle can be detrimental in the long run, as many studies have concluded over the years. One can be at risk of not only diseases due to being in close proximity to so many people alongside pollution, but mental issues as well due to a variety of factors that is wholly unique to a metropolitan environment. By taking a breath of fresh air every so often by going on a stroll in one of the many public parks and gardens in Metro Manila, one would be able to maintain their wellness in the long run.
For the locals of Metro Manila, here are three open parks that one can visit after typing "parks open near me" to find respite from their city life.
La Mesa Ecopark, Quezon City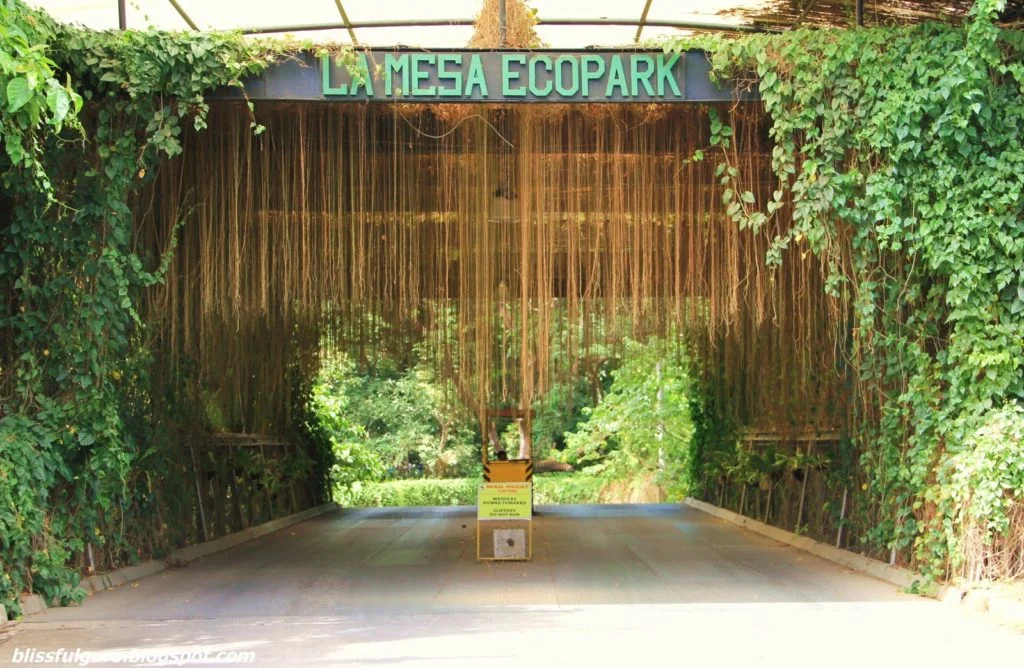 photo from primovenues.com
Located within the barangay of Greater Lagro in Novaliches, Quezon City, La Mesa Ecopark is an oasis of greenery in the ever-bustling concrete jungle. Once in a state of disrepair, the park has long since flourished into its current form as an example of how man and nature can coexist with one another.
There are many outdoor activities that can be done and attractions to visit within the confines of this park. Its verdant surroundings make for the perfect place to host a family picnic under the trees, go on a jog with a new pair of running shoes, ride a bicycle, or just go on a relaxing walk. Since 2011, La Mesa Ecopark has also opened a swimming complex for its visitors, allowing them to not only bask in the beauty of nature but to also go on a swim in such a tranquil place.
Those wishing to visit this beautiful park can do so at a cost of only Php 50 to get in, with Quezon City residents getting a discount, needing only to give Php 40 instead.
Washington SyCip Park, Makati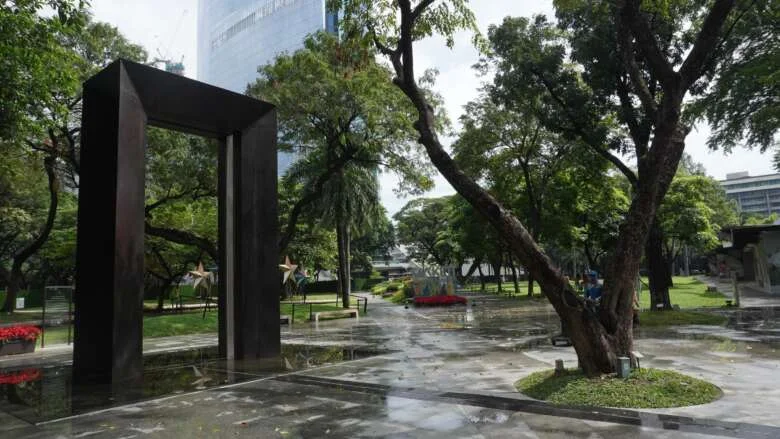 photo from islandtimes.com/
For Makati City residents, especially those residing in Legaspi Village, going to Washington SyCip Park can definitely be a wonderful way to wind down after a busy week of office work. Built-in honor of the famous Filipino accountant and founder of the Asian Institute of Management and the accounting firm EY SGV & Company, Washington SyCip, business-minded visitors are sure to not only appreciate the park's green spaces but its history as well.
While one can go to this park and partake in the many activities that one can do in open spaces, there are also some landmarks within it that are worth visiting. Washington SyCip Park is also home to the commissioned sculptures created by the Filipino artist Impy Pilapil, all of which are free to access for viewing since the park has no entrance fee at all. After walking around for a bit, one can then take a breather on the benches and admire the Japanese rock garden found within the Crane and Turtle Garden, or watch the Koi swimming around in their pond instead.
With how hectic life can be during the pursuit of a successful career in the Financial Capital of the Philippines, the presence of parks such as this is definitely necessary for the wellness of its inhabitants.
Paco Park, Metro Manila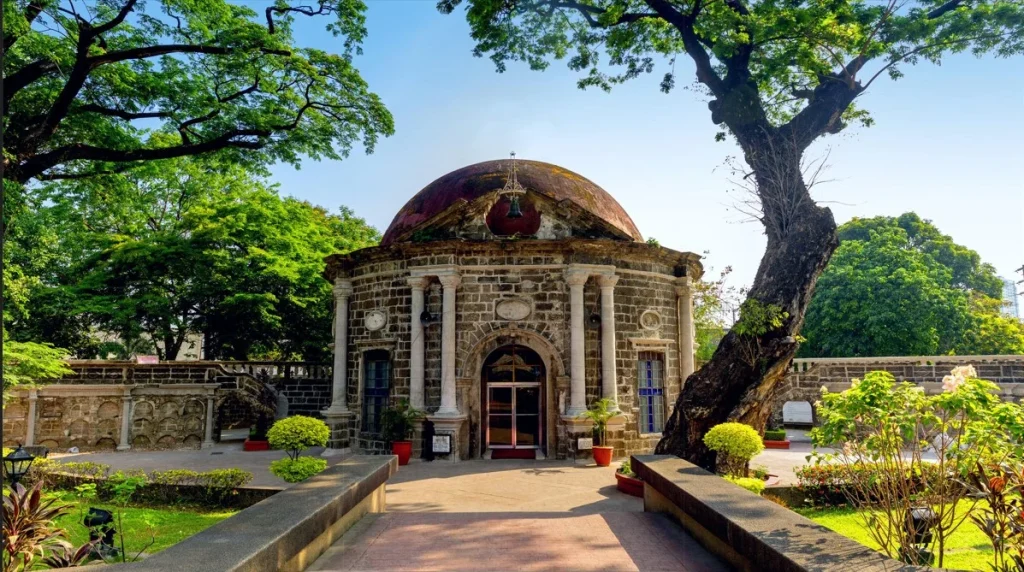 photo from planetofhotels.com
As a former municipal cemetery of Metro Manila and the resting place of the Gomburza and of Dr. Jose Rizal (temporarily), Paco Park has long since moved from its solemn past to its current status as a peaceful public park. For either travelers looking to do a quick visit to an important historical location or locals just looking for a place to take a break with their friends, Paco Park has much to offer within its interior surrounded by nature.
Due to its importance within the history of the Philippines, those who may stroll around the park may sometimes encounter plaques in some areas which go into detail about the significant events that have happened there. The lack of noise pollution also further contributes to the feeling of peace within, a rarity in Metro Manila nowadays. Asides from having the proper amenities that an excellent park should have, those who are religious can also attend the Sunday mass that goes on within the chapel at the center of the park.
This park is also available as a venue for those looking to host events such as pictorials and weddings, given the open space, atmosphere, and beauty of the place making it ideal for such things.
In conclusion, despite how stifling city life in Metro Manila can be, the presence of multiple parks within it contributes much towards the overall health of its citizens. While the three parks mentioned in this blog are excellent places to be around due to their frequent maintenance by either the city government or their private owners, one can still explore the other areas of the Capital such as Quezon City and Makati to find other potential parks or gardens to visit. Honorable mentions of sites to visit would be the Quezon Memorial Circle.
One must always remember, however, to first check for any safety protocols and rules to follow before visiting a park. The aforementioned safety measures may appear on a prior notice on a park's public website or Facebook page, and thus it is important to confirm anything beforehand to avoid potential problems. As for rules, one could find them on their respective social media pages, or on sites such as in case of playgrounds or public restrooms.
Here are also some special mentions of small amusement park and parks in Metro Manila that you and your family can visit: Star City, Manila Ocean Park, Circle of Fun, and Dream Play.
While residents may benefit from knowing which parks in Metro Manila to go to, those who don't own property might find it less useful. Thus, for those looking to buy a house of their own in the capital such as a condo in Sucat, Crown Asia has got them covered with Presidio.
Found on the east side of Sucat, Presidio at The Lakefront is a premium condominium composed of seven medium-rise towers with a breathtaking view of Laguna de Bay at one side and the urban sprawl of Metro South on the other. Prospective homeowners can either choose to purchase a suite, 1-bedroom, 2-bedroom, or 3-bedroom unit, and can be given access to the condominium's facilities such as their swimming pool, fitness gym, children's playground, and more. The placement of Presidio means that unit owners would also have the convenience of being near malls and restaurants to complete their ideal urban lifestyle.
For those seeking a condo in Sucat to experience what Manila has to offer, including its many parks and gardens, consider Crown Asia's Presidio at book online now.
Related Blog: Amusement Parks to Visit in Asia With Your Kids This Summer