The "New Normal" we were thrust into due to the COVID-19 pandemic forced a lot of us to go digital. With even the classes of our kids going virtual, our children are exposed to the online world more than we would have liked. Aside from health concerns from increased screen time, your kids' internet security and online safety should be at the forefronts of your minds. While our children are in the comforts of our RFO House and Lot, they are still vulnerable to risks and threats through online channels. What can we do to ensure their safety? Below are internet safety tips on how to protect your child from digital dangers.
Internet safety for kids: Tips you can do to protect your child on the internet.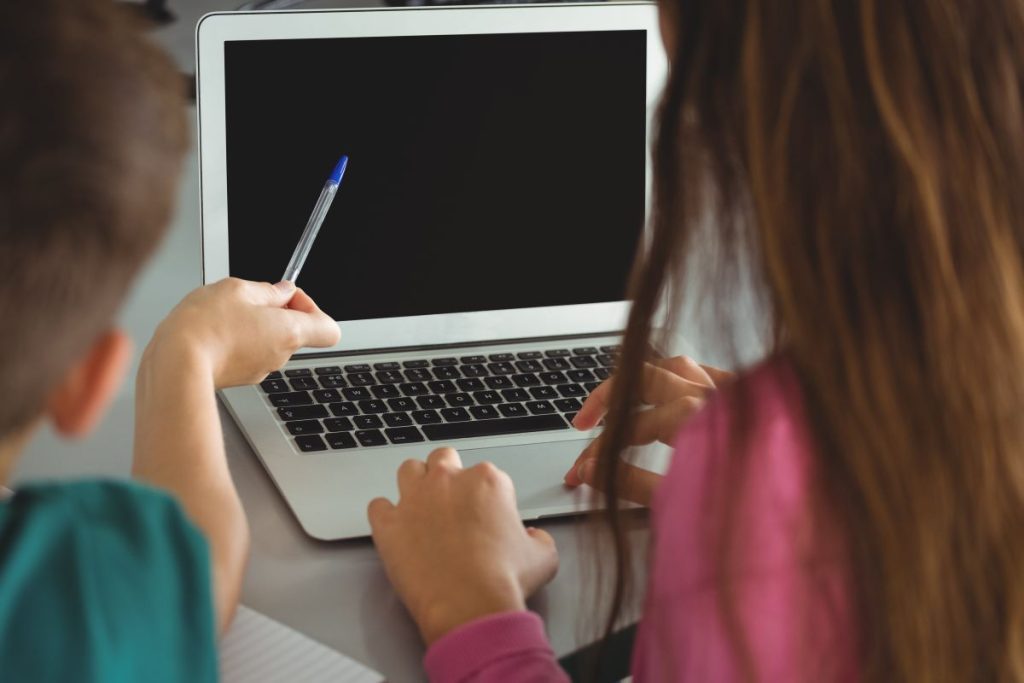 1. Protect your children's information.
First and foremost, we must do what we can to protect our children's information. This means that we should not overshare. We should be wary of trends such as #drop_your_daughter_pic_challenge or #drop_your_son_pic_challenge. Remember that a hashtag is used to make the search easier. Therefore, using such hashtags allows those with bad intentions to easily find your child's picture and abuse it in their own ways. The hashtag above was related to a pedophile's website. It can also be a means to do identity theft.
Other information that we should be wary to share is the birthdays of our kids and even our own birthdays. Studies have shown that the most common passwords or identity checks are our birthdays and our children's birthday. Therefore oversharing can actually make it easier for criminals to find the information they can abuse.
Another piece of information that should be kept private is the full name of your child. It's okay to give out the first name since your child may have other people's names as well. But giving out the full name, this is including the second name or even the middle initial, could be detrimental to the safety of your child.
2. Configure security and privacy settings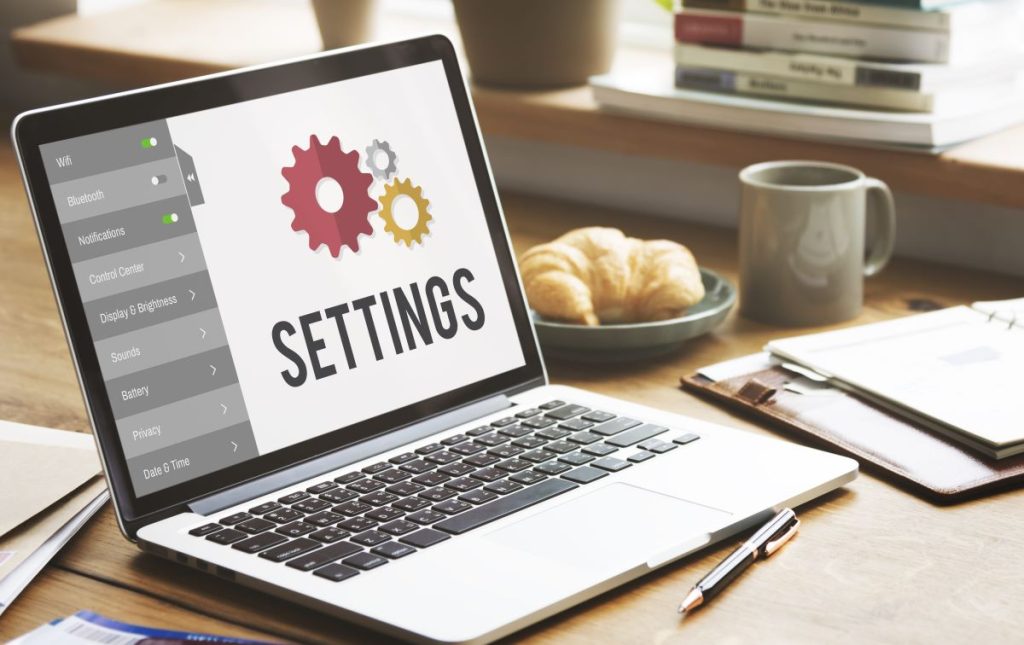 Most social media like Facebook and Instagram have privacy settings that allow us to choose what and to whom we can share. Always choose the most private setting. As much as it is tempting to brag to the world about how amazing our daughter or son is, we should only select the people we can share the info with.
Other media such as Google and YouTube have parental controls. When activated, they block sites and videos that have illicit, vulgar, and unsuitable-to-minors content. Aside from that, they have other safety measures that will prevent your kids from being exposed to unsafe practices such as not allowing comments on YouTube kids videos. Streaming service Netflix has a kids mode option to help filter out unwanted content. We don't want our kids to see anything explicit right?
Other recommendations for your kid's safety is to install a monitoring app on your child's laptop or computer to see what websites they're going to. Or if you'd rather, install very good anti-virus software to stop any unwanted data gathering bugs on their devices. We will never truly know what everything our child searches online. They're getting smarter and more technologically advanced that some kids can even code now. Installing an anti-virus with a password that you only know would help massively.
3. Follow age restrictions of sites
Social media and other websites that need personal information have age restrictions. Some feel that the age restriction is a hassle they normally work around it by lying about the ages of their children. However, these age restrictions were put in place for the protection of the young ones. If the site believes that a person is too young to access it, then it probably displays content where younger ones would have a hard time discerning about what's okay and not.
4. Do not easily install or buy stuff online
When the world was not yet digital, it was quite easy to trust companies that had ads. Advertisements were so expensive before that only established and legitimate companies were able to afford them. But this is not the case in the digital world. Ads nowadays are very affordable that even high school students can get one from their allowances. Therefore, we should be cautious about ads and should not easily trust companies that sell.
Moreover, do not easily trust the free stuff that are given online. Sometimes, these are just traps to get our information and make us victims of identity theft. We should take everything with a grain of salt and exercise due diligence about the things we read online.
5. Talk to kids
The best way to protect our kids from virtual invasion and dangers is to talk to them. We should make them aware of the dangers of the Internet and remind them never ever to give personal information. More importantly, they should let us know if something online makes them uncomfortable. Warn them and give them examples of what to do and what not to do online. Every child needs proper guidance.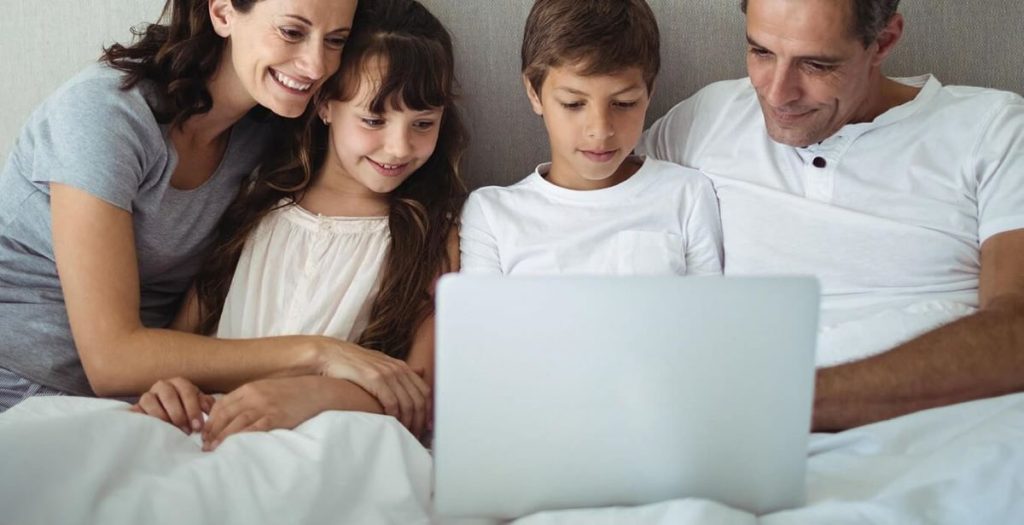 We spend a lot to live in an RFO House and Lot in a peaceful and secure neighborhood. Before purchasing a premium property in one of Crown Asia's themed communities, do your due diligence to ensure that the neighborhood is a good place for our children to grow up in. Much like how we should practice the same kind of diligence in the digital world. Crown Asia offers different RFO House and Lot for sale in Cavite and Laguna – an area also known as the south. Experience living in a beautiful and serene community where you and your children could grow and enjoy life's blessings together.
Related Blog: A Guide for a Safe and Worry-free Online Shopping Experience