Did the feverish romance of this year's Valentine's Day make you wish every month had a day dedicated to celebrating love? You and your beloved partner deserve a perfect date every now and then to relinquish the burning passion you and your partner have for each other. And what better way to spend your date acing Italian-inspired dishes and enjoying the fruits of your fun labor for your next romantic night? An Italian romantic dinner date in the comforts of your Italian-inspired condo in Laguna would be a *chef's kiss* simple yet sincere combination and aesthetic for you and your sweetheart to indulge in.
We got the perfect menu for your date! Go and grab the said ingredients (which you can definitely find at premium supermarkets just a stretch away from your condo in Laguna home (such as AllDay Supermarket), and pour your love for each other into making these mouthwatering recipes.
Here Are the Recipe for Some Italian Dishes, That You Can Prepare for Your Romantic Dinner Ideas With Your Loved One: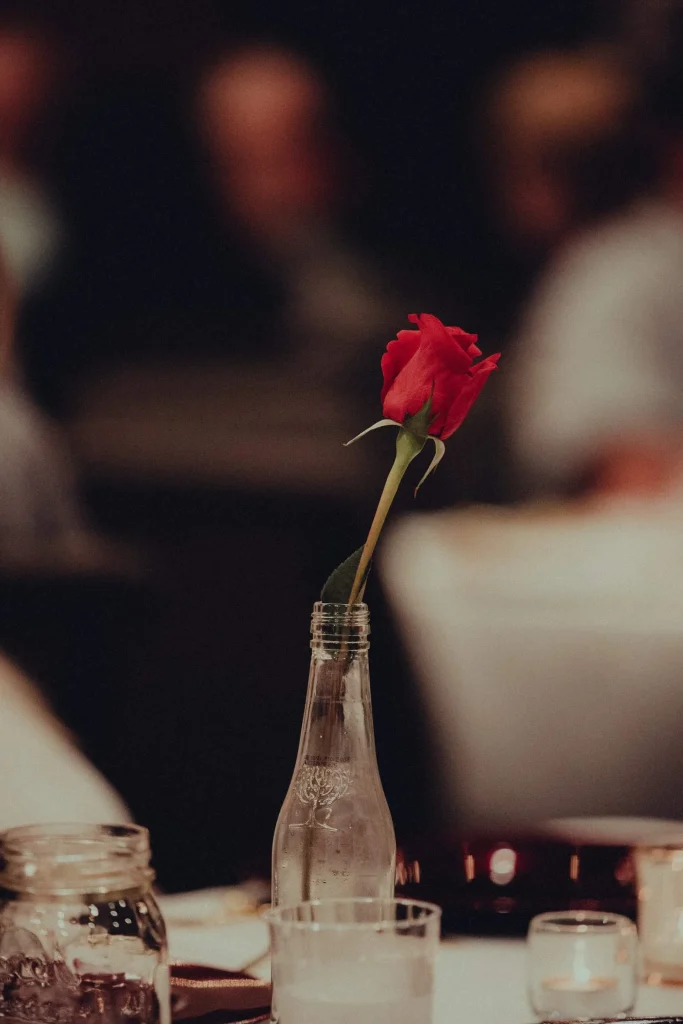 Get the night started with a Tuscan vegetable stew
Set the mood right with your partner by starting with something healthy (it's a vegetarian dish!) but oh-so-delicious Italian comfort food, Ribollita! With one spoonful of this, you will immediately be reminded of the warmth your partner gives you when they cuddle with you after a long day of work.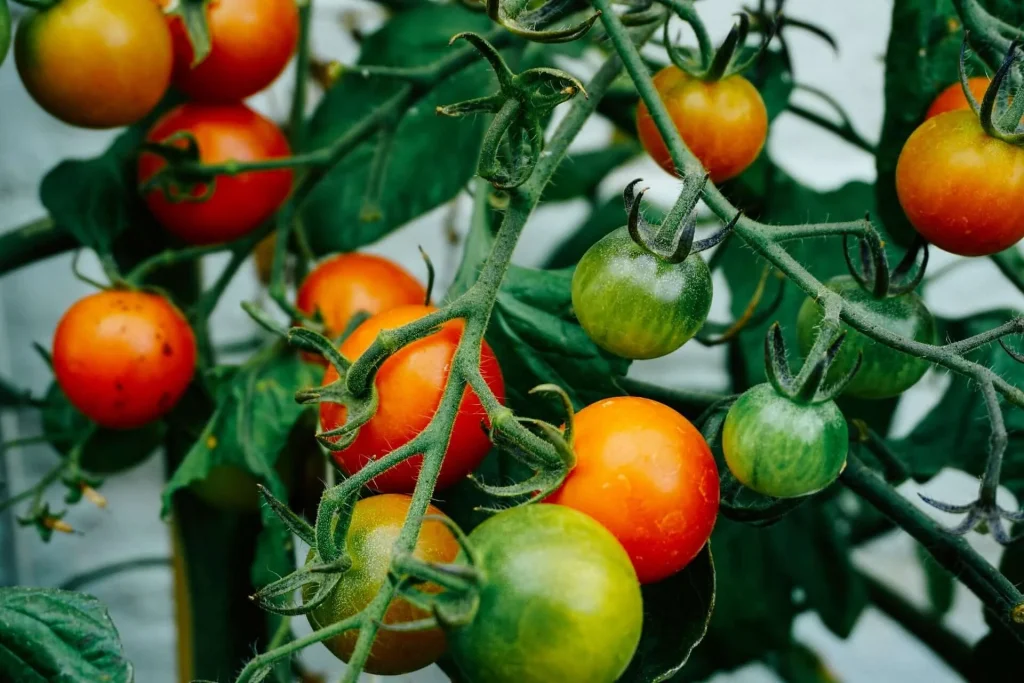 INGREDIENTS
5 tablespoons olive oil
1 small onion, chopped
1 carrot, chopped
1 celery stalk, chopped
1 tablespoon minced garlic
Salt and ground black pepper
2 cups cooked or canned cannellini beans
1 15-ounce can whole peeled tomatoes
4 cups vegetable stock or water
1 fresh rosemary sprig
1 fresh thyme sprig
1 pound chopped kale or escarole
4 large, thick slices whole-grain bread, toasted
1 small red onion, thinly sliced
½ cup freshly grated Parmesan
PREPARATION
Put 2 tablespoons of the oil in a large pot over medium heat. When it's hot, add onion, carrot, celery and garlic; sprinkle with salt and pepper and cook, stirring occasionally, until vegetables are soft, 5 to 10 minutes.
Heat the oven to 500 degrees. Drain the beans; if they're canned, rinse them as well. Add them to the pot along with tomatoes and their juices and stock, rosemary and thyme. Bring to a boil, then reduce heat so the soup bubbles steadily; cover and cook, stirring once or twice to break up the tomatoes, until the flavors meld, 15 to 20 minutes.
Fish out and discard rosemary and thyme stems, if you like, and stir in kale. Taste and adjust seasoning. Lay bread slices on top of the stew so they cover the top and overlap as little as possible. Scatter red onion slices over the top, drizzle with the remaining 3 tablespoons oil and sprinkle with Parmesan.
Put the pot in the oven and bake until the bread, onions and cheese are browned and crisp, 10 to 15 minutes. (If your pot fits under the broiler, you can also brown the top there.) Divide the soup and bread among 4 bowls and serve. It's that easy!
Spice the night up with Fra Diavolo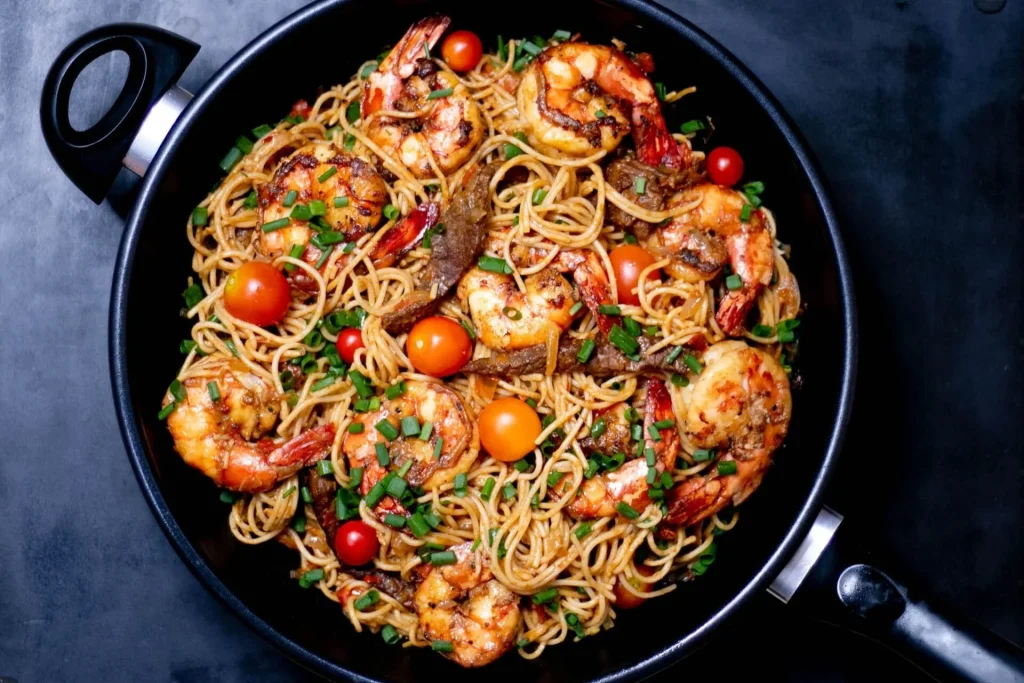 This Italian spaghetti will definitely bring the quality of your date night up a notch since anything hot and spicy definitely brings excitement to the table. Fra Diavolo sauce adds life to any meal it touches, from seafood to steak to pasta and more. On this date at your upscale condo in Laguna, we recommend to put shrimp into this recipe!
INGREDIENTS
1 pound large shrimp, peeled, deveined
1 teaspoon salt, plus additional as needed
1 teaspoon dried crushed red pepper flakes
3 tablespoons olive oil, plus 1 to 2 tablespoons
1 medium onion, sliced
1 (14 1/2-ounce) can diced tomatoes
1 cup dry white wine
3 garlic cloves, chopped
1/4 teaspoon dried oregano leaves
3 tablespoon chopped fresh Italian parsley leaves
3 tablespoon chopped fresh basil leaves
PREPARATION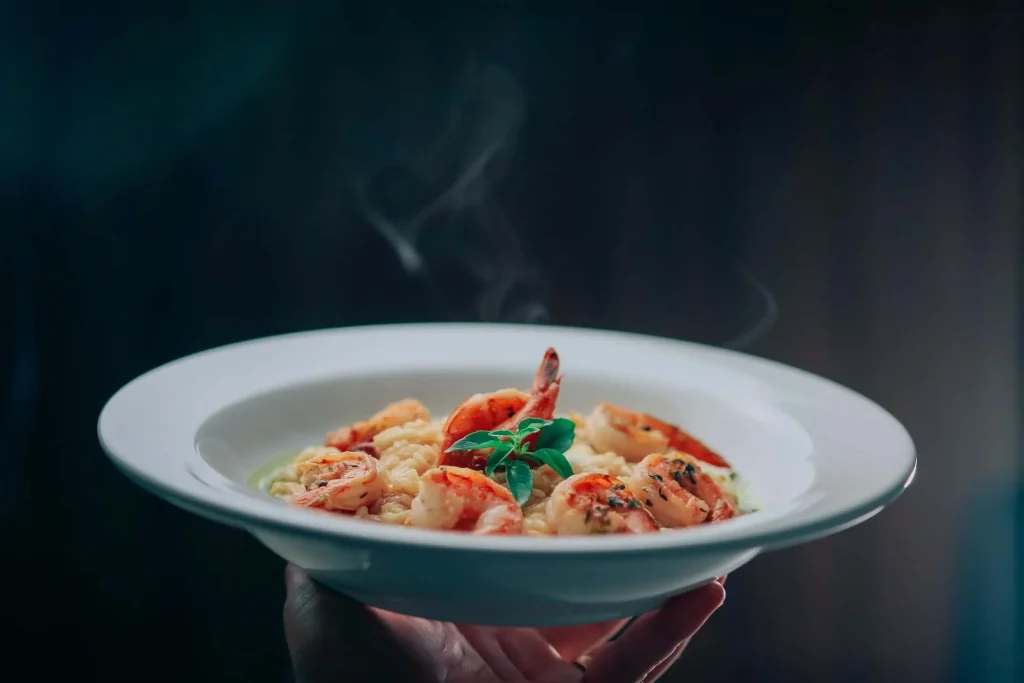 Toss the shrimp in a medium bowl with 1 teaspoon of salt and red pepper flakes.
Heat the 3 tablespoons oil in a heavy large skillet over medium-high heat.
Add the shrimp and sauté for about a minute, toss, and continue cooking until just cooked through, about 1 to 2 minutes.
Transfer the shrimp to a large plate; set aside. Add the onion to the same skillet, adding 1 to 2 teaspoons of olive oil to the pan, if necessary, and sauté until translucent, about 5 minutes.
Add the tomatoes with their juices, wine, garlic, and oregano.
Simmer until the sauce thickens slightly, about 10 minutes.
Return the shrimp and any accumulated juices to the tomato mixture; toss to coat, and cook for about a minute so the flavors meld together.
Stir in the parsley and basil. Then season with more salt, to taste, and serve!
Experience utmost satisfaction with Veal Osso Buco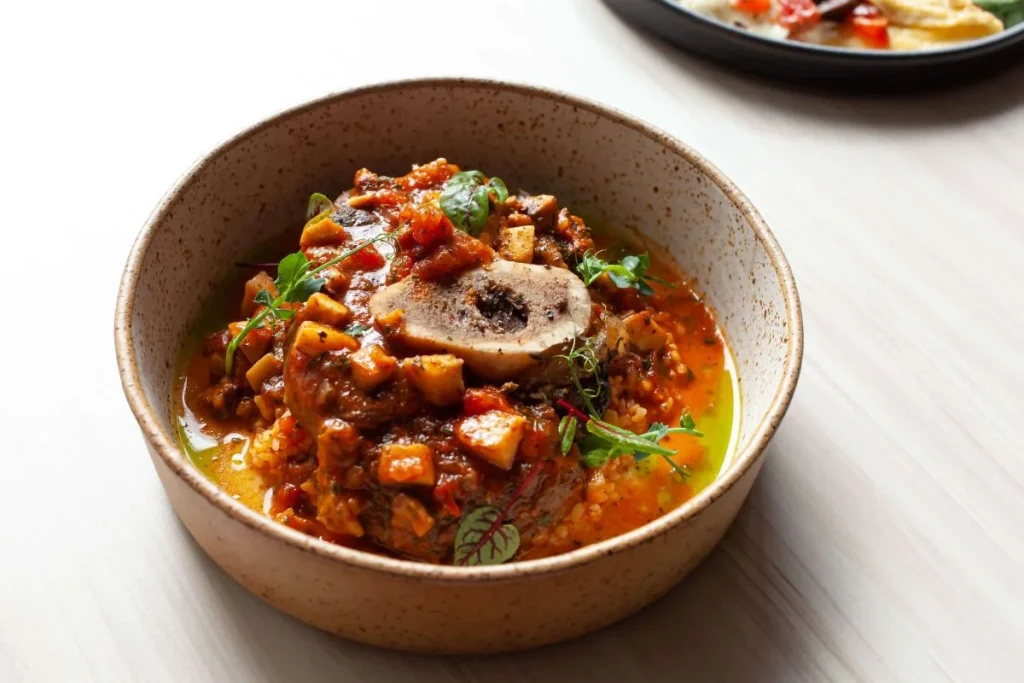 For the main course, satisfy your tongues with good Veal Osso Buco—what many call, the crown jewel of romantic meals. The perfect "special occasion" dish, Veal Osso Buco, the name translates to "bone with a hole," which is precisely where you'll find the heavenly sumptuous bone marrow. Spread that meat butter on a slice of bread and you won't be sure if your date's faint whispers of "I love you" are meant for you or the meal.
INGREDIENTS
1 sprig of fresh rosemary
1 sprig of fresh thyme
1 dry bay leaf
2 whole cloves
Cheesecloth
Kitchen twine, for bouquet garni and tying the veal shanks
3 whole veal shanks (about 1 pound per shank), trimmed
Sea salt and freshly ground black pepper
All purpose flour, for dredging
1/2 cup vegetable oil
1 small onion, diced into 1/2-inch cubes
1 small carrot, diced into 1/2-inch cubes
1 stalk celery, diced into 1/2 inch cubes
1 tablespoon tomato paste
1 cup dry white wine
3 cups chicken stock
3 tablespoons fresh flat-leaf Italian parsley, chopped
1 tablespoon lemon zest
PREPARATION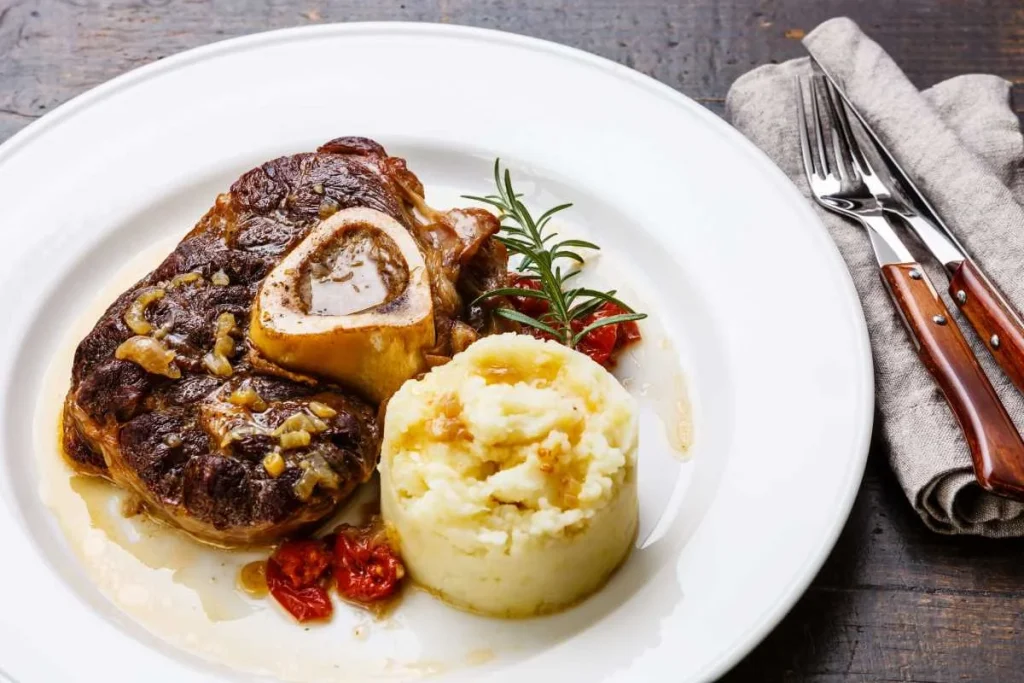 Place the rosemary, thyme, bay leaf and cloves into cheesecloth and secure with twine. This will be your bouquet garni.
For the veal shanks, pat dry with paper towels to remove any excess moisture. Veal shanks will brown better when they are dry. Secure the meat to the bone with the kitchen twine. Season each shank with salt and freshly ground pepper. Dredge the shanks in flour, shaking off excess.
In a large Dutch oven pot, heat vegetable oil until smoking. Add tied veal shanks to the hot pan and brown all sides, about 3 minutes per side. Remove browned shanks and reserve.
In the same pot, add the onion, carrot and celery. Season with salt at this point to help draw out the moisture from the vegetables. Sauté until soft and translucent, about 8 minutes. Add the tomato paste and mix well. Return browned shanks to the pan and add the white wine and reduce liquid by half, about 5 minutes. Add the bouquet garni and 2 cups of the chicken stock and bring to a boil. Reduce heat to low, cover pan and simmer for about 1 1/2 hours or until the meat is falling off the bone. Check every 15 minutes, turning shanks and adding more chicken stock as necessary. The level of cooking liquid should always be about 3/4 the way up the shank.
Carefully remove the cooked shanks from the pot and place in decorative serving platter. Cut off the kitchen twine and discard.
Remove and discard bouquet garni from the pot.
Pour all the juices and sauce from the pot over the shanks. Garnish with chopped parsley and lemon zest.
Gulp it all up with Ruffino Chianti wine
What is a romantic dinner without a bottle of wine? And yes, we have got the perfect Italian wine for you: the Ruffino Chianti wine which you can grab at S&R. How convenient it is, isn't it?
With this romantic dinner, you and your partner would definitely live up to what teenagers call it nowadays: the sana all relationship. A glance of the wondrous time you and your partner will be having, your children will definitely be at ease and be proud that their parents have such a good relationship that one day they would yearn to emulate.
Related Blog: Dinner Date Ideas in Your House and Lot in Laguna