Even though winter isn't a thing in this very humid country, there's no denying that the holiday season has come. Winds have become chillier, especially at night; bright Christmas decorations light up the streets at night, and of course, with the festive season comes special holiday-themed food, drinks, and high-end establishments. It's definitely the perfect time of the year to go cafe-hopping with friends or loved ones!
Luckily, with a condo in Las Pinas, it's definitely an easy trip to make with all the coffee shops located just around the area. But if you're in the mood for a little drive in Manila, there is also an abundance of coffee shops worth trying.
Coffee Shops in Las Pinas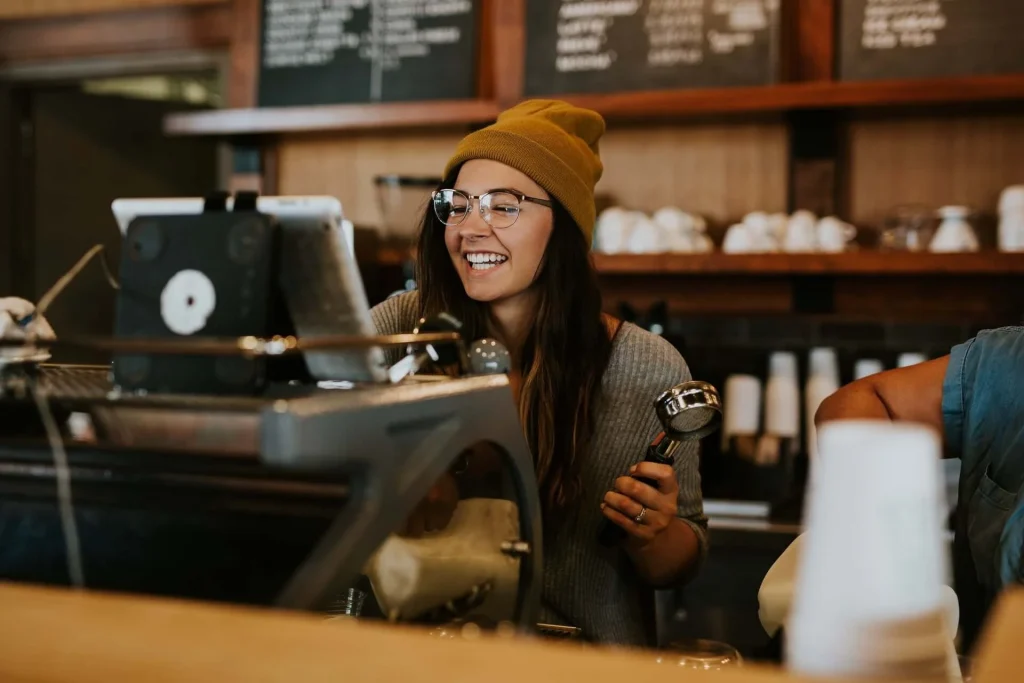 Café Singko
A small cafe tucked away in BF Resort Village, its clean white walls and classic wooden interior definitely bring comfort upon the first visit. Decorated with lush green plants, it's the ideal place to start writing those papers or setting up meetings with friends. In the spirit of the holidays, however, take this time to just chill, lay back, and immerse yourself in the season with a sweet treat. As the cafe says, "Slow down." It's certainly another place to get comfy aside from your condo in Las Pinas.
They have a variety of refreshments and foods to choose from on their menu, with their popular ones being the classic grilled cheese, iced Spanish latte, and smoked egg ham drop sandwich among others. Currently, they offer their beverages with special Christmas cups to celebrate the season!
Cafe Singko is open from Monday to Friday, from 9 AM to 8 PM, with Saturdays extending close times to 9 PM. Their menu
Coffee Project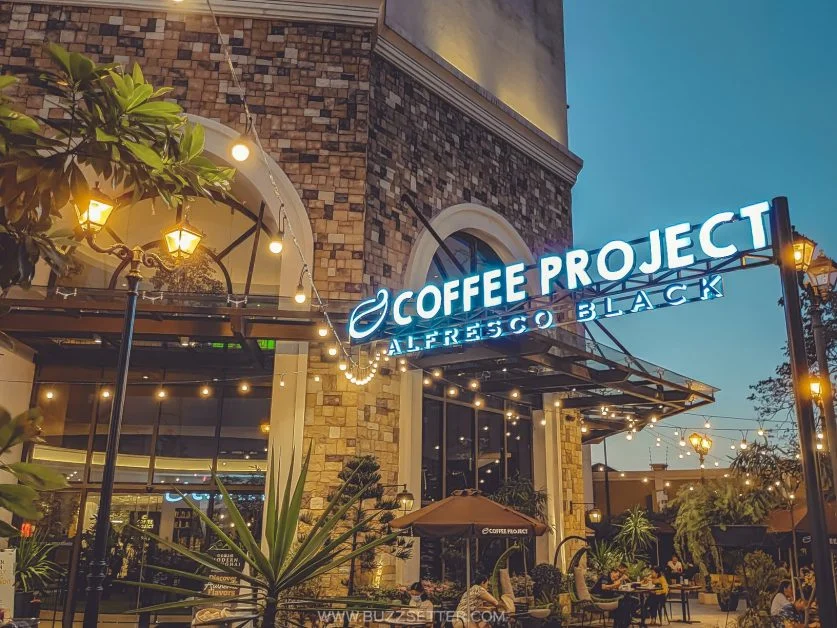 photo from buzzsetter.com/
An easy go-to place for those with a condo in Las Pinas as it is located right in Vista Mall!
Coffee Project just recently unveiled their latest limited-edition drinks Potterheads will surely love. In a collaboration with the Wizarding World, the cafe summons up a magical Christmas with their 'Harry Potter-themed beverages inspired by the four houses in Hogwarts. But that's not all as they have a Harry Potter planner up for grabs when you collect 15 stickers by ordering 10 Harry Potter drinks and 5 regular drinks by the cafe.
Their Gryffindor 'Mango-Berry' Frappe is a thick blend of bold flavors, perfectly capturing the essence of the house's red and gold colors. Meanwhile, Slytherin's 'Matcha' Frappe topped with charcoal whipped cream is described as a cunning blend of cold brew coffee and coffee jelly. On the other hand, the Ravenclaw 'Latte' Frappe is a beautiful blue and bronze colored drink consisting of a coffee-based frappe mixed with a tropical island flavoring and topped with whipped cream. Lastly, their Hufflepuff 'Citrus' Frappe is a combination of cream puff and citrus flavors topped with black charcoal whipped cream and dehydrated lemon.
Izu Koffee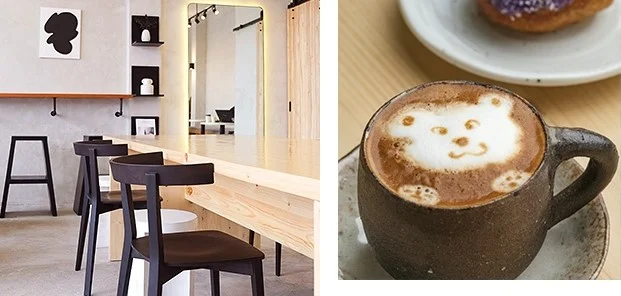 photo from spot.ph
Inspired by modern Japanese aesthetics of less is more, Izu Koffee is perfect for those with an Instagram account that want to maintain a minimalist feed. But apart from the zen-like feel of their shop, the store owners want their coffee to take center stage.
Located at BF Resort Village, Izu Koffee is a specialty coffee shop offering a wide range of beverages and food that will surely satisfy the cravings of a hungry customer. In line with the season, they are now offering a seasonal cold brew to liven up the mood namely their Raspberry Ale Espresso, described as a fresh and fruity sparkling espresso concoction.
The Coffee Bean & Tea Leaf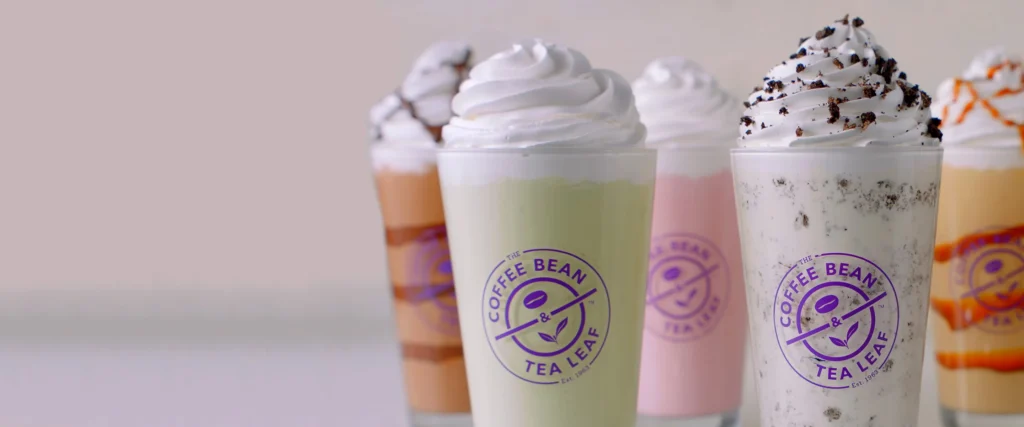 photo from coffeebean.com
The Coffee Bean & Tea Leaf or CBTL to many is a popular coffeehouse that serves not only hot cups of caffeinated beverages but also signature iced blends. Currently, they are serving up fancy holiday-flavored drinks namely the Macadamia White Chocolate latte, available as an ice blend/iced latte, and the Peppermint Mocha Cream cold brew. But that's not all as they also have the Winter Dream Tea Latte comprising black tea mixed with rooibos, sweet spice, and vanilla. With a mix of cool and warm flavors, CBTL isn't to be missed out on!
Must Try Coffee Shops Outside of Las Pinas
Yellow Bird Café
Good coffee and good food await those visiting the Yellow Bird Cafe.
Located at San Roque, Antipolo, this cafe offers a feast of comfort foods making it a great place to dine with the family as it not only functions as a cafe but also as a kitchen. Their dine-in menu is a mix of Japanese, Italian, Filipino foods, and many more making the trip from your condo in Las Pinas worth your time! Alongside its open dining ambiance, taking an aesthetic photo won't be difficult.
Crescent Moon Café and Studio Pottery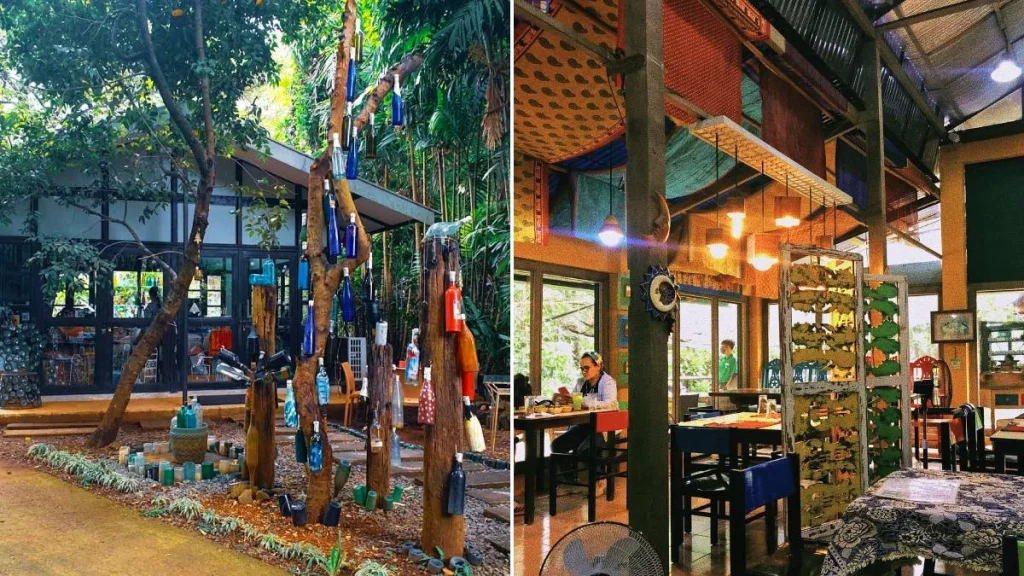 photo from preview.ph
Crescent Moon Cafe is as fancy as it sounds. Located in Antipolo, Rizal, the cafe has studio pottery on the side. But at its core, it prides itself as a Southeast Asian restaurant, serving delicious dishes such as its lemongrass pork belly. What's more, the establishment also considers itself an art space where they host regular creative workshops.
Customers who come here have the opportunity of making their own pottery, and the dining experience is further elevated as they get to dine with Crescent Moon's homemade earthen kitchenware.
Burrow Café
Much like its name, Burrow Cafe is a hidden underground cafe located in Beverly Hills Subd. Antipolo Rizal.
Its natural ambiance brings guests closer to nature with its rustic interiors and open dining areas. Burrow Cafe is a wonderful place to relax and unwind with a nice cup of coffee whilst surrounded by a serene environment.
The cafe's menu includes an array of mouthwatering dishes like their popular dish Lechon Gising-Gising and Salmon Ratatouille Pesto Cream. Paired with beverages like craft beer and homemade drinks, meals are guaranteed to be filling and refreshing.
Additionally, other cafes to try in the area are Artsector Gallery & Chimney Cafe, popular for their scenic view and al fresco dining, and Pinto Art Museum which not only functions as an art exhibition space but also houses a cafe called the Pinto Cafe.
Visit these cafes before the New Year and Chinese New Year comes around so as to not miss the holiday feels!
Related Blog: The Newest Instagrammable Coffee Shops in Bacoor