Updated as of February 20, 2023
During the festive holiday season, people around the world love to get into the Christmas spirit. One of the countries that celebrate Christmas early is the Philippines. Filipinos would start the Christmas tradition as early as September strikes. People would begin to set up Christmas lights at their house and lot , have a Christmas movie marathon, and you would even hear Christmas carols.
As a child and up until adulthood, the celebration wouldn't be complete without the famous Christmas traditions that are done throughout the holiday season. A season when the whole family is present to bond around their Christmas tree and family members would drink hot chocolate, especially on Christmas eve.
A family Christmas at Crown Asia's Home in Ponticelli, Bacoor would definitely make the Christmas season perfect for celebrating a family tradition. Connect and have quality time with your family members by making a new Christmas tradition to enjoy by all regardless of their age.
Christmas Traditions to do with Family Members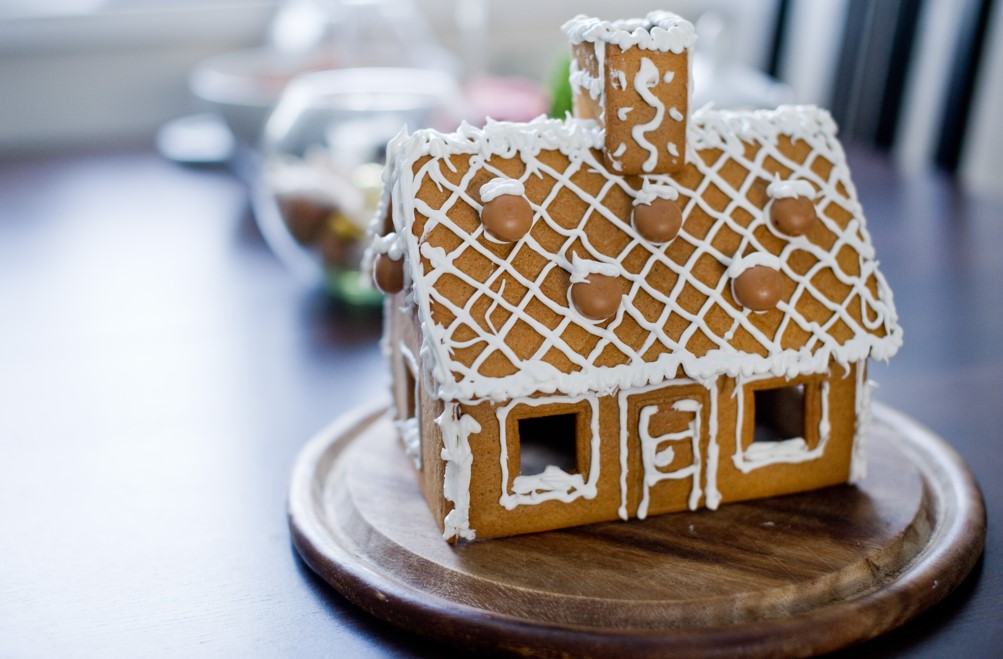 Make a gingerbread house
Not only is this activity perfect for those with a sweet tooth, but it is also a fun family activity to do that sparks creativity. The whole family could create a competition for gingerbread making and then once it has been completed, get to reward a family member with the most creative-looking gingerbread with a mug of hot chocolate or a simple gift that would really keep their Christmas spirit on the roof.
Decorate the Christmas Tree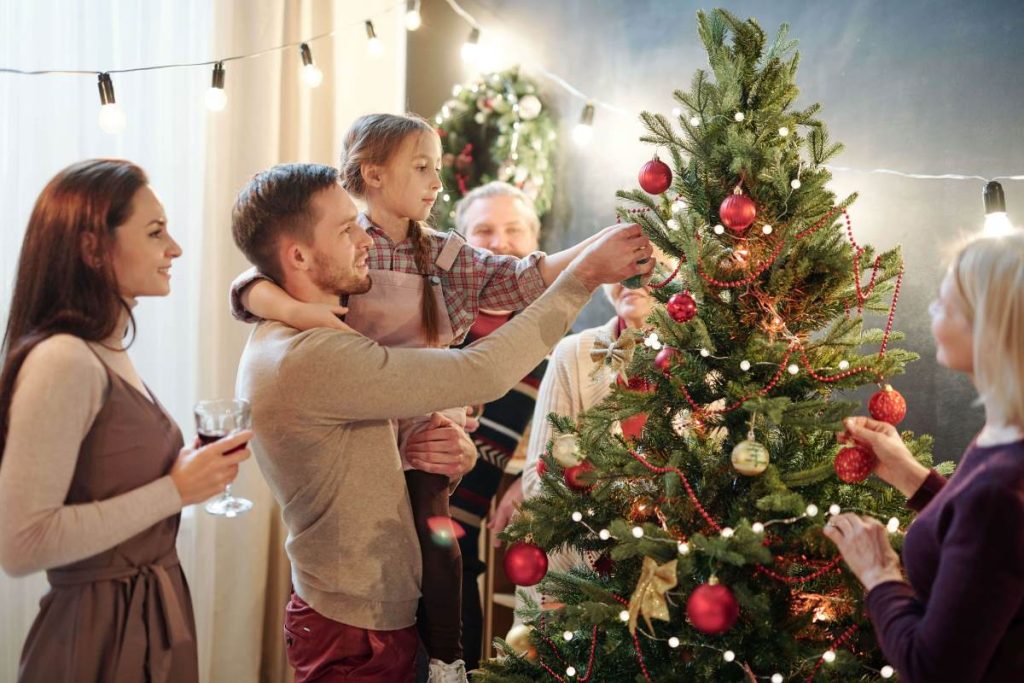 Gather the whole family around the Christmas tree and get your creativity on by decorating the Christmas tree with ornaments and Christmas lights. You may even follow unique Christmas traditions like adding a single pickle ornament that symbolizes a "good year of fortune" for the whole family.
Make your Christmas displays memorable and add a nativity scene near the Christmas tree as a reminder of what the holiday season is all about.
Write letters to Santa Claus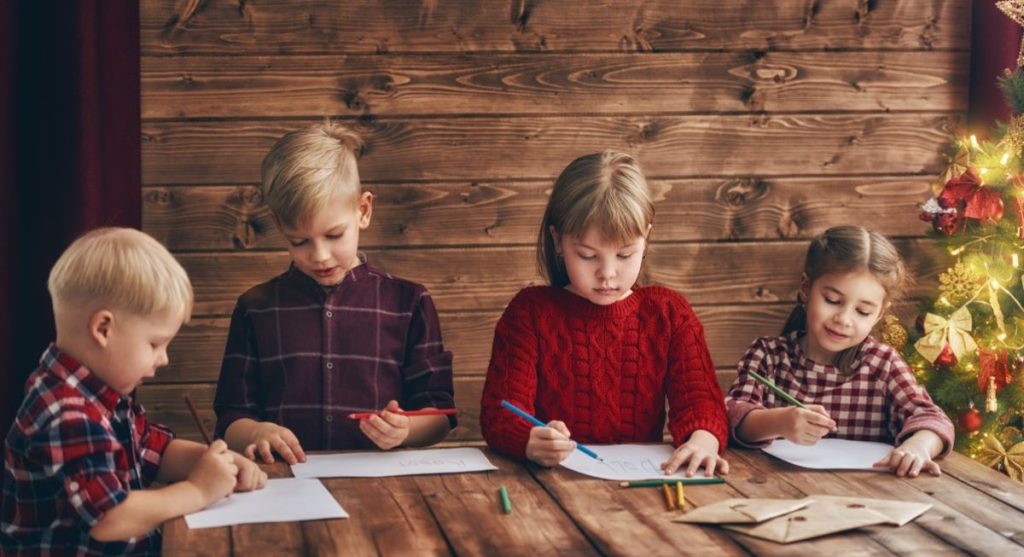 Hang a Christmas sock and ask the children of the family to write letters to Santa Claus or even to a member of the family. These simple letters could just be words of appreciation or even a wishlist of what they'd want to do or receive on Christmas day. If the letter is for a family member, remind them that they are to only open and read the letters on Christmas morning.
Have an Advent Calendar to follow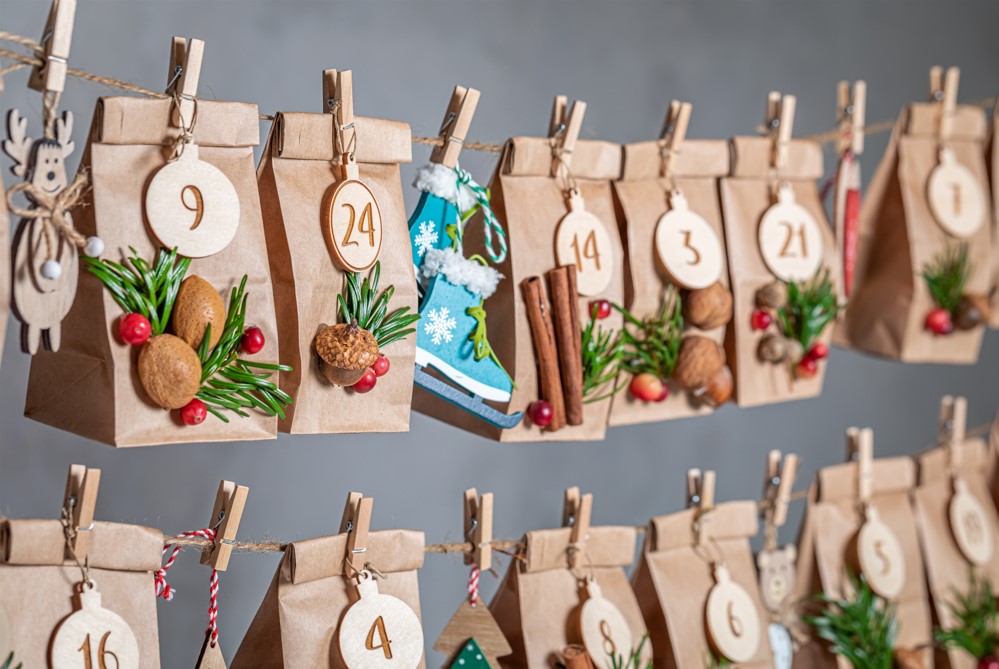 This Christmas tradition is perfect for those who love the excitement of doing a list of things to do. Each day, either receive a treat or do acts of kindness depending on what the content of the Advent calendar has. Spend time with family by doing these tasks together and the sooner you'll know it, you've gotten through to the big day itself.
Create your own family Christmas Carols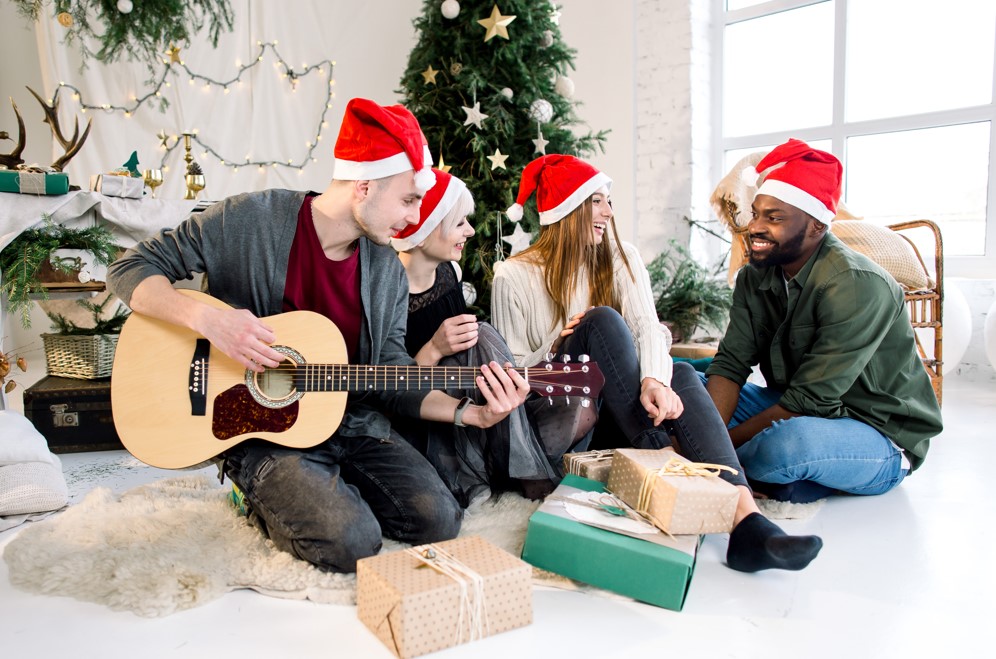 There are a lot of Christmas carols around the globe that have been used and passed down from generation to generation. Create your own Christmas carol to sing on Christmas eve with your loved ones. Give meaning and life to the carol that you've made from the heart.
Take a photo to put on your Christmas Cards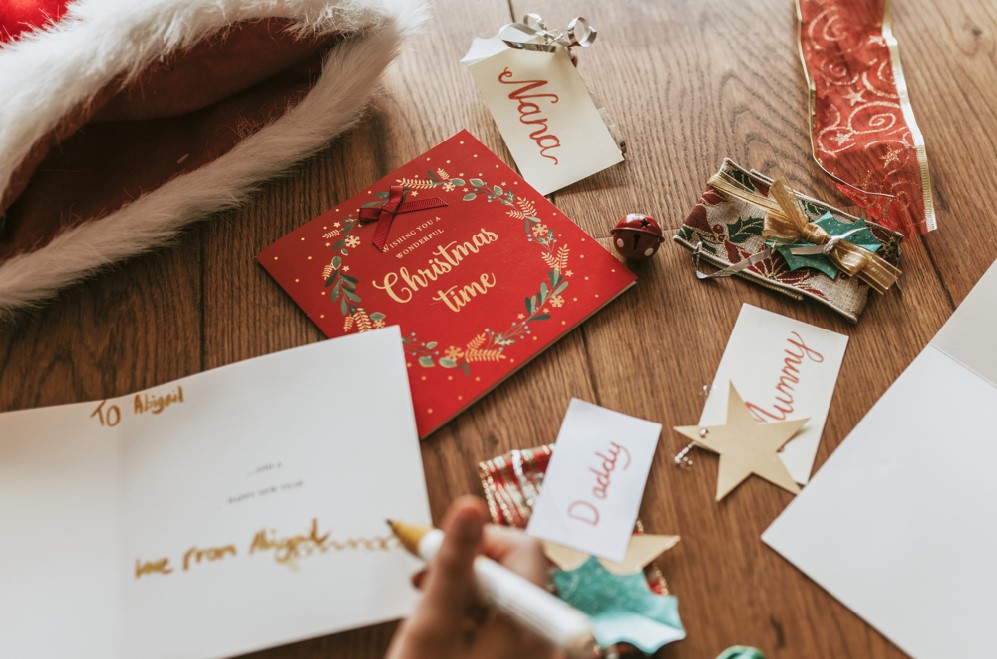 Don't want boring Christmas cards where you've used up the same picture from the previous years? Take a new photo that captures the holiday cheer. Each year, take new photos with your loved ones to give out for the holiday cards that will be sent to your friends and family. Dress up in Christmas clothes or whatever Christmas theme you've got for the specific year.
Have a Secret Santa
Many families and kids love the idea of gifts, especially in this holiday season of giving. You'd get the excitement of opening the first present, not knowing what you'll get and who is the one behind the gift giving. During this time, it makes a special gift even more of sentimental value and excites you even more for Christmas morning since this is the time where the gifts will be given and opened at once.
Look at Christmas lights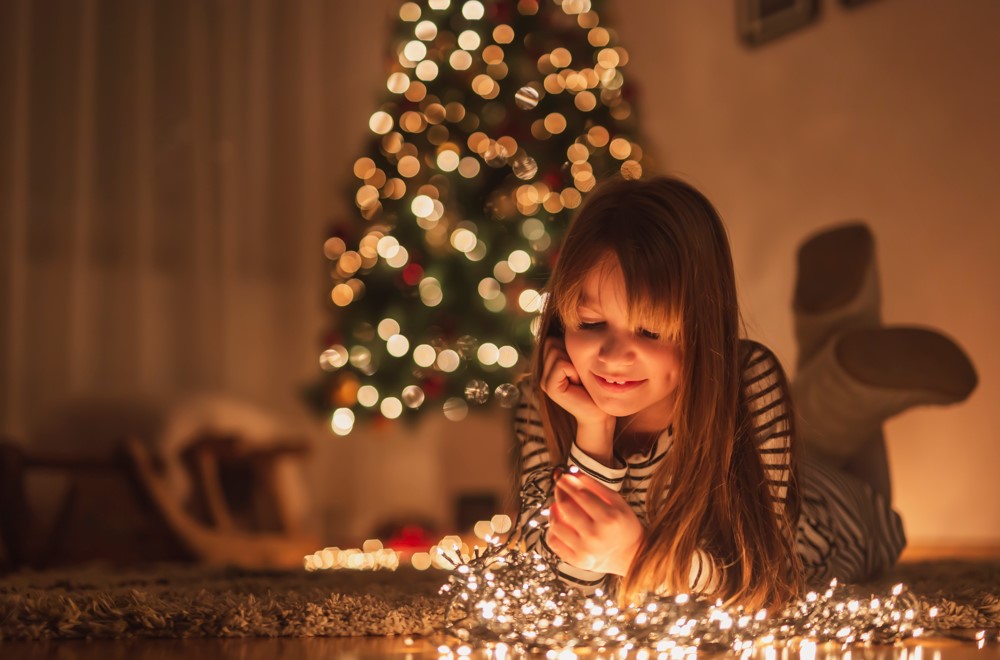 A lot of Filipinos love to decorate during the season. As early as September, establishments also start decorating and landscaping into Christmas-themed lighting with the most commonly used themes such as a white Christmas.
Gather your family and walk around the neighborhood to view the beautiful Christmas light decorations. View a tree lighting event near your neighborhood. Take photos for the holidays. This fun family activity can leave you and the kids inspired by your home decor.
Go on a Christmas Tradition trip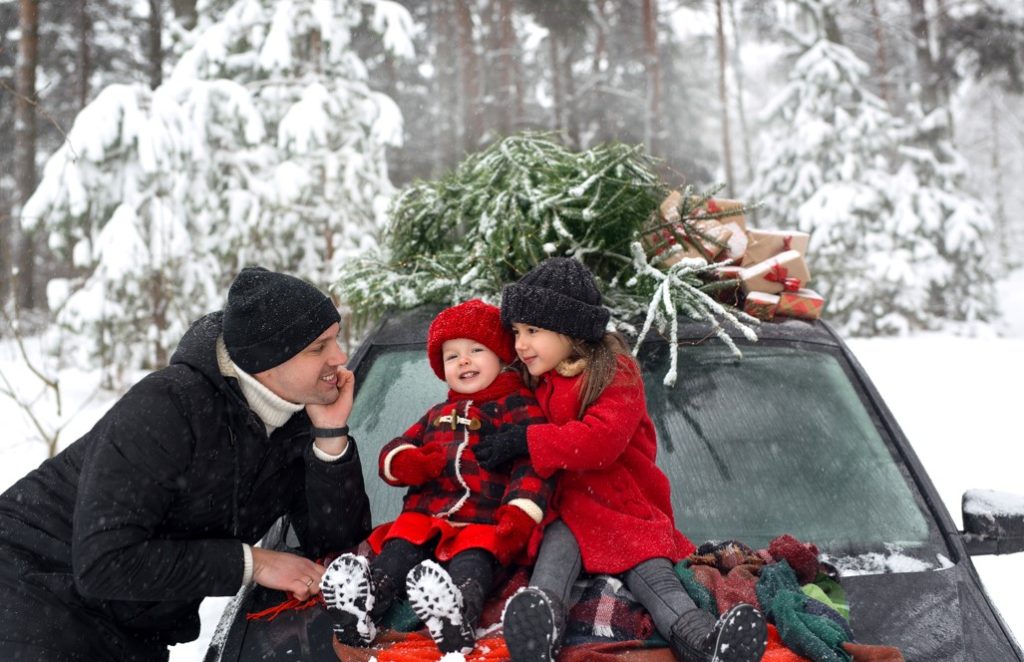 Plan a trip and make it a yearly tradition with your family for this Christmas season.
May the trip be earlier than Christmas day or even on Christmas eve itself? Make this holiday season memorable with moments to cherish.
Go on an ice skating trip, visit a tree farm, and feel the fresh air of the Christmas trees. Don't have an ice skating rink nearby? Or just no time to go out?
Create a mini trip inside your home for you and the kids to enjoy such as baking Christmas cookies, or even eat a hot chocolate bar. Make a wonderful time within your Crown Asia home at Ponticelli, Bacoor.
Christmas Eve Meal Tradition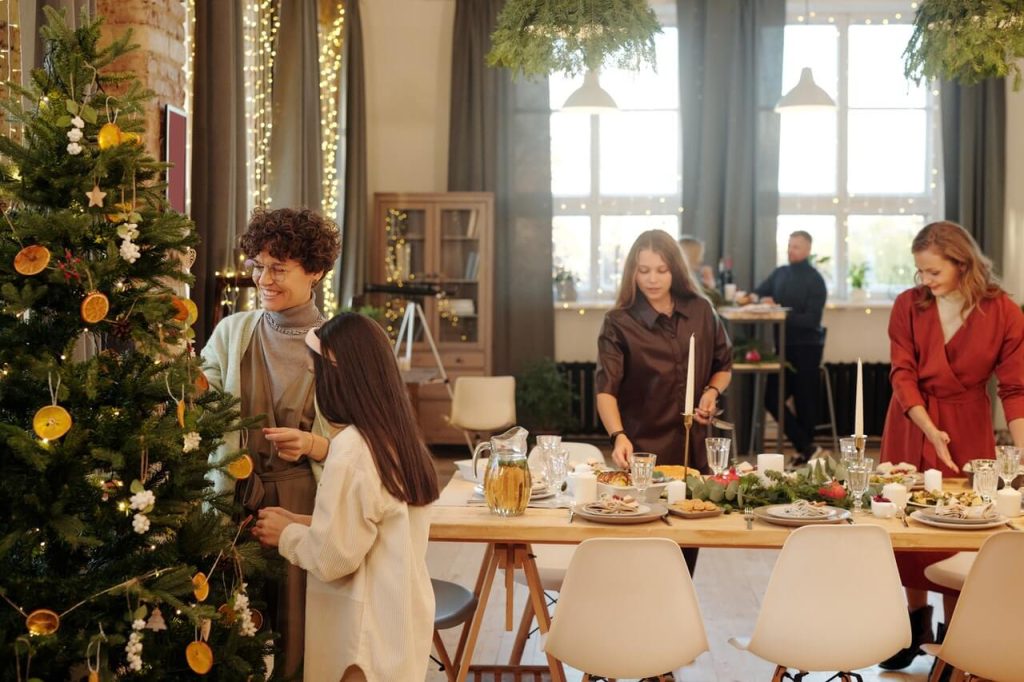 Noche Buena
A fun family way to bond is over a meal. In the Philippines, the Noche Buena is a tradition is followed by Filipino families over the generations. While waiting for midnight, families prepare food and Christmas special delicacies to eat when Christmas Eve finally arrives. You'd usually see lechon, leche flan, ube, hamon, puto bumbong, and morcon set on the dining table. Making the Christmas Eve more festive.
All of these Christmas traditions are fun ideas to do with the family. Enjoy the holidays with these Christmas customs to cherish at the heart of your home at Crown Asia's Ponticelli, Bacoor.
Related Blog: Decorating your Condo in Bacoor for the Christmas Season