In today's digital age, many families find it difficult to deal with technology's continuous presence. The reason why, family camping is a great way to spend quality time together without being distracted by phones, social media, or screens; and re-establish a connection with our natural surroundings. You can simply go on an unforgettable camping trip whether you live in a busy metropolitan apartment, a house and lot in Cavite, or a nice suburban home.
Going camping with your family is a great idea for many reasons, including the many advantages it provides, such as for strengthening family ties, personal development, and general wellbeing.
Hence, this article aims to provide helpful advice and camping ideas for everyone with an interest, to make sure your family's camping experience is not simply enjoyable, but absolutely remarkable.
Tips for a successful family camping trip and what equipment is needed:
1. Make sleeping cozy and comfortable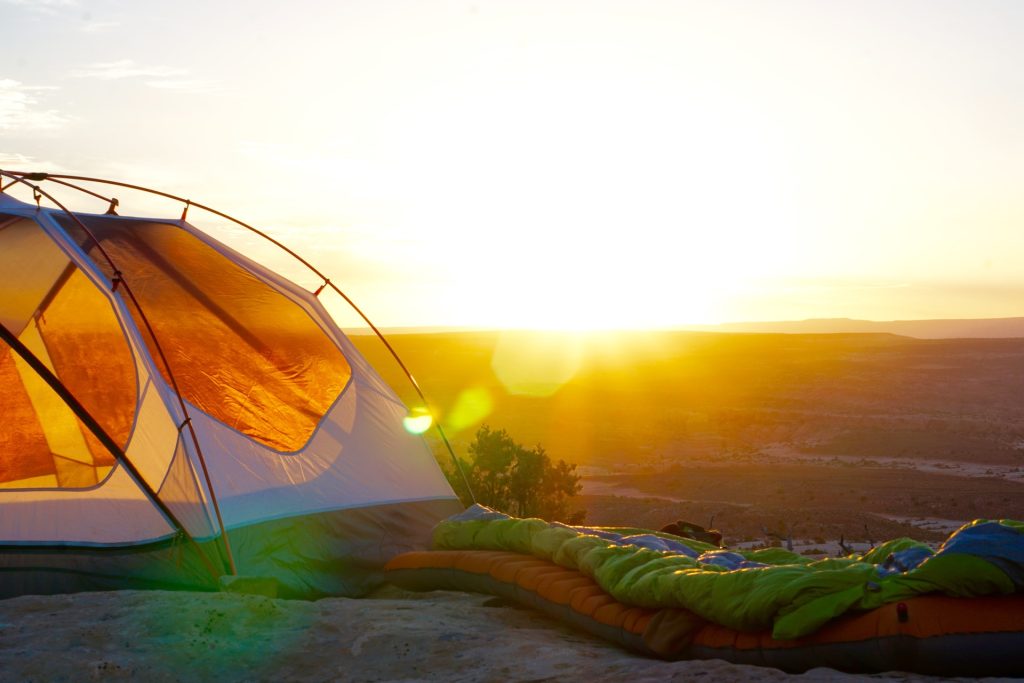 Choose the best family camping tent
Choose a tent based on the size of your family. Just like when choosing a house and lot in Cavite, it's necessary to pick a tent that is comfortable enough for everyone to sleep peacefully and store their camping supplies, without being too big to handle or carry around. You should also make an effort to get one that is weatherproof as well as easy to assemble.
Choose sleeping bags based on the temperature and season. The temperature rating is the most crucial factor to take into account considering that sleeping bags are designed to keep you warm.
Overall, it's advisable to search for comfortable and high-quality insulation.
A sleeping pad is an effective way to provide a comfortable surface on which to lay your sleeping bag and to create a barrier between you and the pavement. These offer cushioning and warmth to promote restful sleep. If you intend to carry your sleeping mat outside of your bag, you should choose one of these types.
2. Bring cooking stove and cookware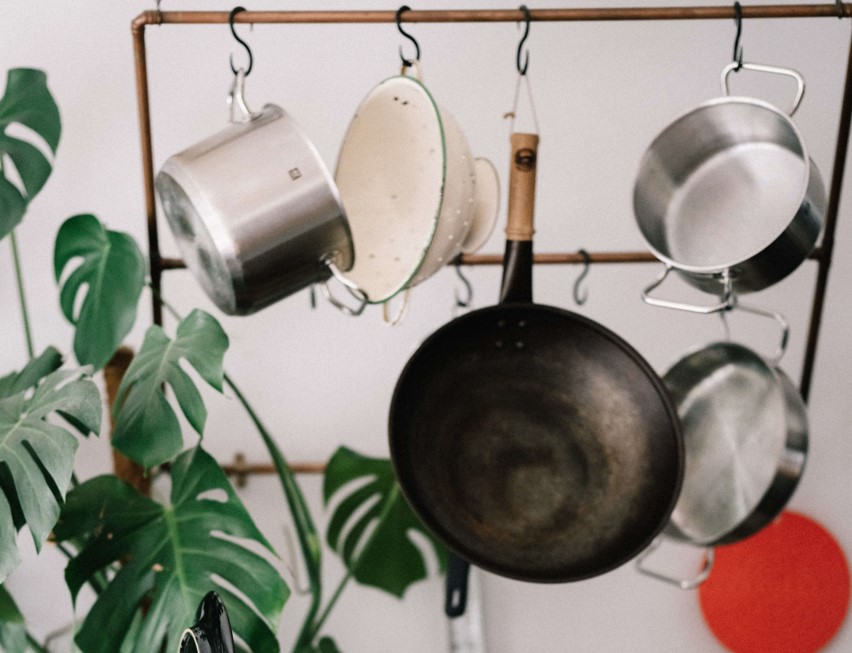 Open fires cook food unevenly and are generally uncontrollable. Thus, it is best to invest in a camping stove that allows you to regulate the temperature and heat so that you can consistently cook food thoroughly rather than removing burnt bits and pieces from the edges of your food.
Although you can use some of your kitchen's pots and pans at your house and lot in Cavite, having a specific set of camp cookware has its advantages. One of the main benefits of having an array of camp cookware is the fact that it makes traveling easier, which means you won't have to go through your kitchen every time you wish to go camping.
In various ways, using camping utensils can significantly improve the camping experience. First, you can cook a wide range of meals with them, from soups and hot dogs to more complex recipes like stir-fries, which means that you can eat some of your favorite dishes outside.
Bear in mind to bring a set of sturdy yet lightweight cooking tools for an enjoyable camping cooking experience. They are necessary for stirring, turning, and serving your food, which may include spatulas, tongs, and cutlery.
3. Stay hydrated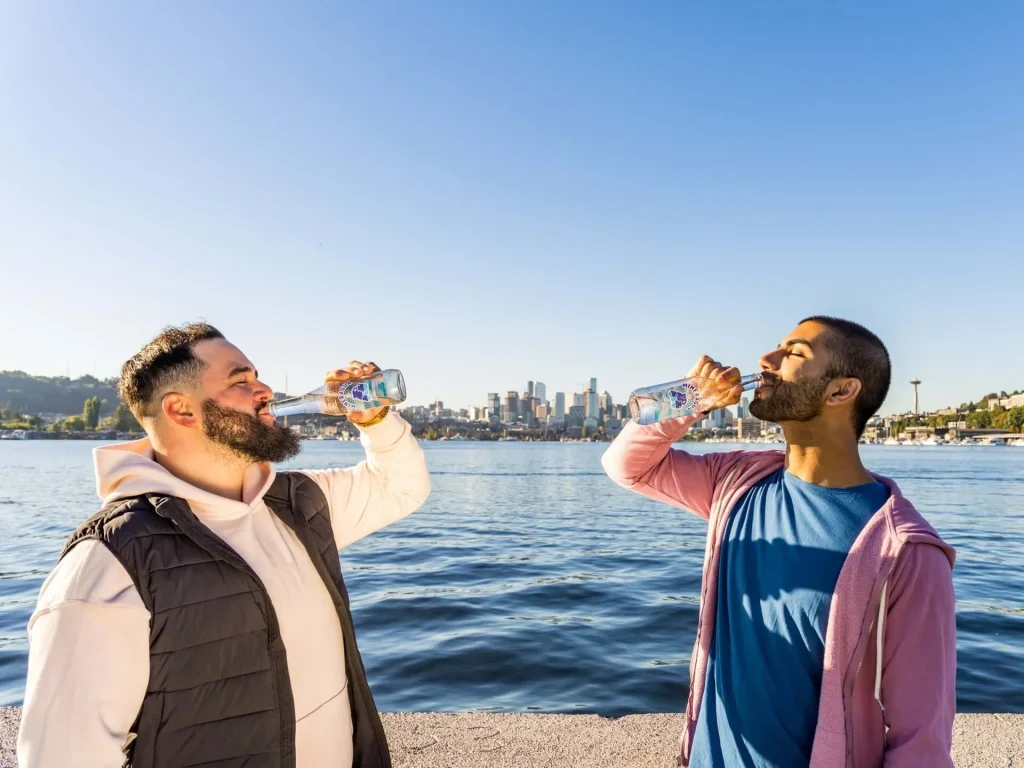 With water containers, you may carry a lot more water and avoid having to make repeated trips to the campground's water facilities.
Water is collected, transported, treated, stored, and consumed using water containers. Certain containers are used exclusively for collecting water, even though they are frequently thought of as tools for moving water.
A durable refillable water bottle can frequently make the difference between an enjoyable day of exploring outside and a hot, uncomfortable one.
Whether you're going on a day hike, an overnight camping trip, or something in between, water bottles are essential for staying hydrated and safe on the route.
4. Clothing and personal gear
Wearing the right clothing for camping keeps you weatherproof. It's also possible to maintain a suitable temperature.
Wearing multipurpose clothing is essential when camping to shield exposed skin from both sunlight and hungry insects. Though they shouldn't bring you to tears if they get a little dusty, scratched, or mussed, the items should still be worth wearing. Having said that, there is no wrong way to wear as long as comfort and safety are taken into consideration.
Your feet should be protected by camp shoes from pointy rocks, thorns, uneven surfaces, and other possible foot hazards. They can also shield your feet from moisture and keep them dry, which lowers the chance of blisters, bacterial infections, as well as other foot-related diseases.
5. Bring a First Aid Kit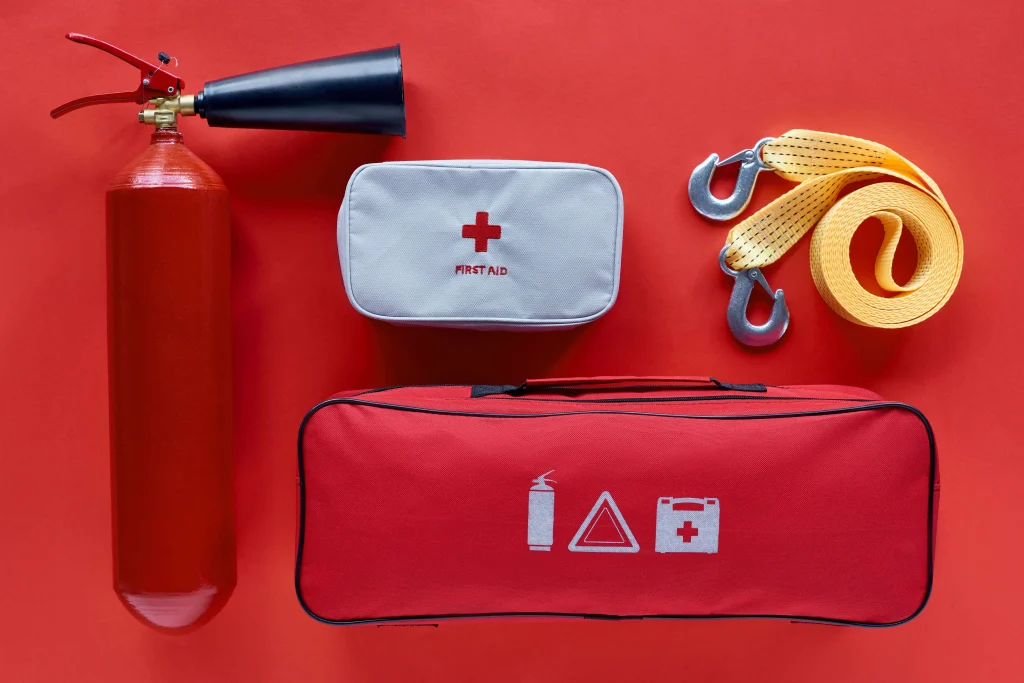 Never underestimate the importance of a first aid kit when packing for a camping trip.
A first aid pack is your best bet for lessening the severity of any accident and avoiding infection, regardless of severity, from minor to more serious conditions.
The materials needed to treat cuts, burns, scrapes, sprains, and many other common illnesses are included in most first aid kits. Such small injuries are treated with first aid supplies, reducing the chance of infection or the severity of the damage.
Bottom Line
Camping trips, no matter which location you choose, are fun and essential as they provide an exceptional opportunity to bond as a family, build lifelong memories, learn important life skills, and get in touch with the natural world.
With the correct equipment, a carefully planned family camping trip may bring happiness and priceless memories. These helpful tips and extensive camping equipment list include everything you'll need for a safe, comfortable, and enjoyable outdoor adventure, whether you want to camp in your backyard, around the city, or in the wild.
Remember to always ensure that everything is in good shape by giving your equipment a thorough inspection before you leave. You can completely enjoy the beauty of nature and have a hassle-free, unforgettable camping trip if you have the proper equipment.
Related Blog: The Best Places in the Philippines Where You Can Hike