Living in the Metro has its perks – Everything you ever need and want is within minutes away from each other: food, education, health care, entertainment, shopping. Unique shops and services not seen elsewhere in the country are also only found within Metro Manila. It is also home to most headquarters, may it be public or private, commercial centers, and business districts. Due to these advantages, people choose to live within Metro Manila. However, with the advent of the pandemic, people are seeking elsewhere. Spacing and distancing are needed and a place where millions of people live is not the place to find this.
The south is home to many communities. It is known as a bedroom community of Metro Manila due to its proximity. Travel time between Metro Manila and the south only takes minutes as there are multiple roads and highways, existing and planned, connecting the two. Things would only get better as railways are also being constructed to give another transportation avenue. And your communities here in the south are not your usual, run-of-the-mill communities. Multiple thematic communities containing condos for sale Philippines are found within the south – giving you the unique experience of the best and most beautiful places in the world. Developers such as Crown Asia develops premium thematic communities, particularly in the south. Experience the beauty of Italy, the charm of contemporary life, or even the wonders of Danish living with Crown Asia. Here are some of Crown Asia's best thematic condo communities in the south.
What Is Considered the South in the Philippines?
First, let us define what is the south. The South could be anything with its ambiguity. However, we could consider the Rizal Monument in Luneta Park as the guiding principle in this argument. The Rizal Monument is considered Kilometer Zero. It serves as the point from which all roads are measured. It's safe to say that anything beneath Kilometer Zero is considered as the south. Along with it is the 4th district of Metro Manila, the Southern Manila District. Cities in the district, namely Las Pinas, Makati, Muntinlupa, Paranaque, Pasay, Pateros, and Taguig could also be included in that list.
Crown Asia's Thematic Condos in Southern Metro Manila
There are two thematic communities by Crown Asia in the southern Metro Manila district: The Courtyard and Hermosa.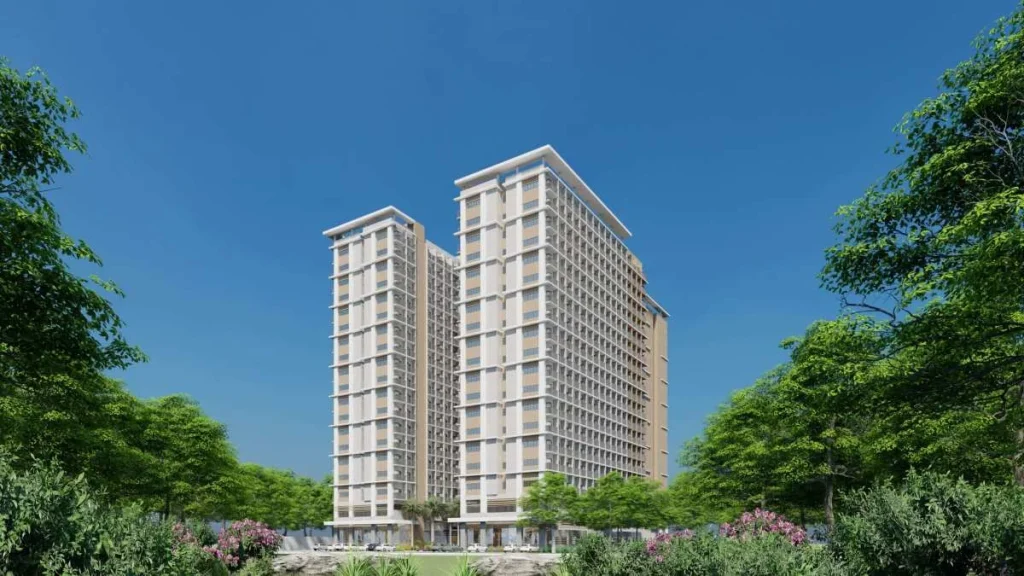 1. The Courtyard
The Courtyard is a pre-selling condo in Taguig. It is a contemporary home located along Pedro Cayetano Boulevard, near C-5 road giving its residents quick access to the major commercial and business centers in the country. The Courtyard's location is perfect for those who want to stay within reach of business while also giving access to people who seek serenity further down in the south. A premium real estate investment, The Courtyard is an extraordinary upscale development within the urban city of Taguig. The Courtyard offers a studio unit, 1-bedroom and 2-bedroom units as well.
Learn more about The Courtyard here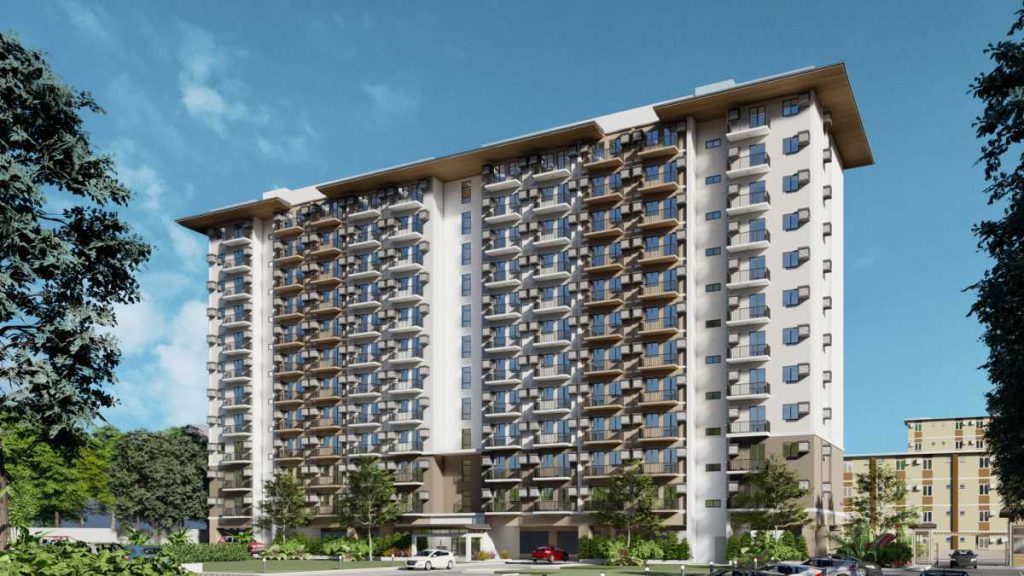 2. Hermosa
Located in Pulang Lupa Uno in Las Pinas, Hermosa is another modern home by Crown Asia. Hermosa is a 2.9-hectare condo in Las Pinas that is part of the master-planned township called Vista Global South. It is also located close to Ninoy Aquino International Airport and the Manila Bay Area, giving its residents the experience of convenient life. Near the outskirts of the Metro, in a more spacious and open environment, Hermosa is perfect for those who seek serenity and space while living in a place where the value of their investment would only go up.
Learn more about Hermosa here
Crown Asia's Thematic Condos in Cavite
Two thematic condos by Crown Asia can be found in the province of Cavite namely Meridian in Bacoor and Pine Suites in Tagaytay City.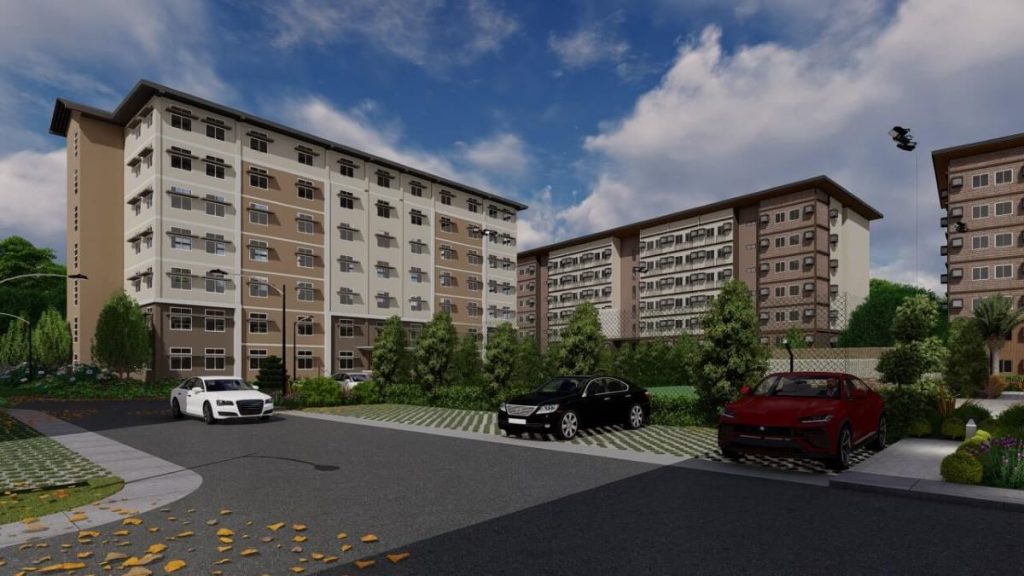 1. Meridian
Meridian is a flourishing midrise residential real estate development in the City of Bacoor in Cavite with its design also being inspired by contemporary life. This condo in Bacoor offers spacious 1-bedroom and 2-bedroom units and is complemented by wide open spaces, resort-inspired amenities, and landscaped pocket gardens. Located inside a burgeoning city, Meridian seeks to give its residents a life where they could grow and reach new heights together.
Learn more about Meridian here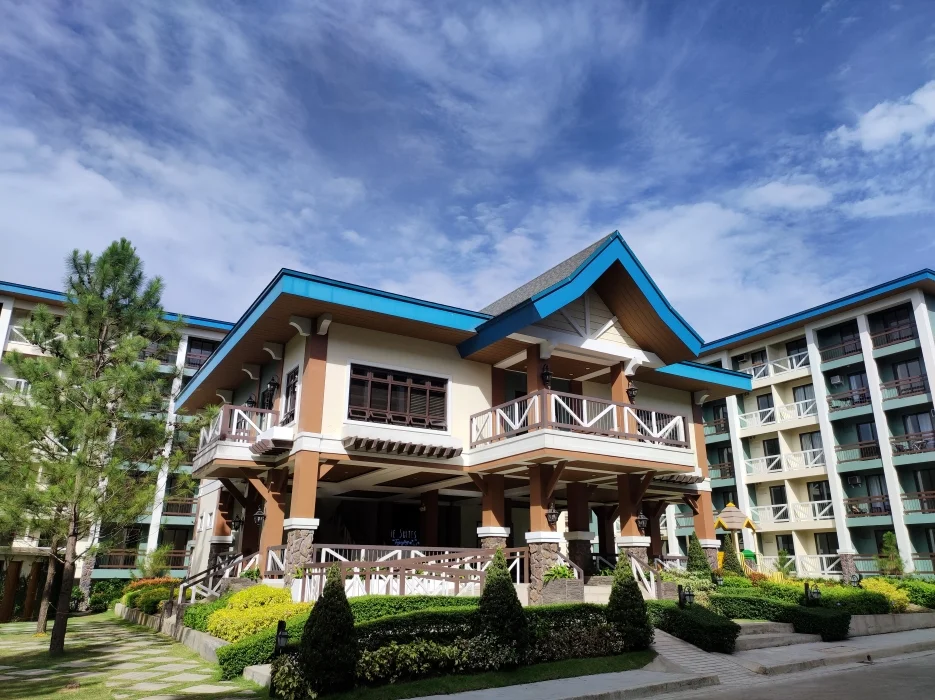 2. Pine Suites Tagaytay
Pine Suites is a Danish-inspired condominium community found in the country's second summer capital, Tagaytay. A ready-for-occupancy development, this Tagaytay condo for sale is Crown Asia's first and only development in the city. Experience the cool Tagaytay breeze with your family while living in a serene environment, perfect for quiet relaxation, happy family bonding, and friendly get-togethers.
Located along Bonifacio Drive, Pine Suites Tagaytay is accessible through the Emilio Aguinaldo Highway, Santa Rosa – Tagaytay Road, Tagaytay – Calamba Highway, and Tagaytay – Nasugbu Highway. Replete with a centrally located amenity area and interconnected parking, Pine Suites is a real weekend family retreat you can come home to as often as you like.
Learn more about Pine Suites Tagaytay here
Crown Asia's Thematic Condo in Laguna
Crown Asia's only condo community in Laguna is Valenza Mansions.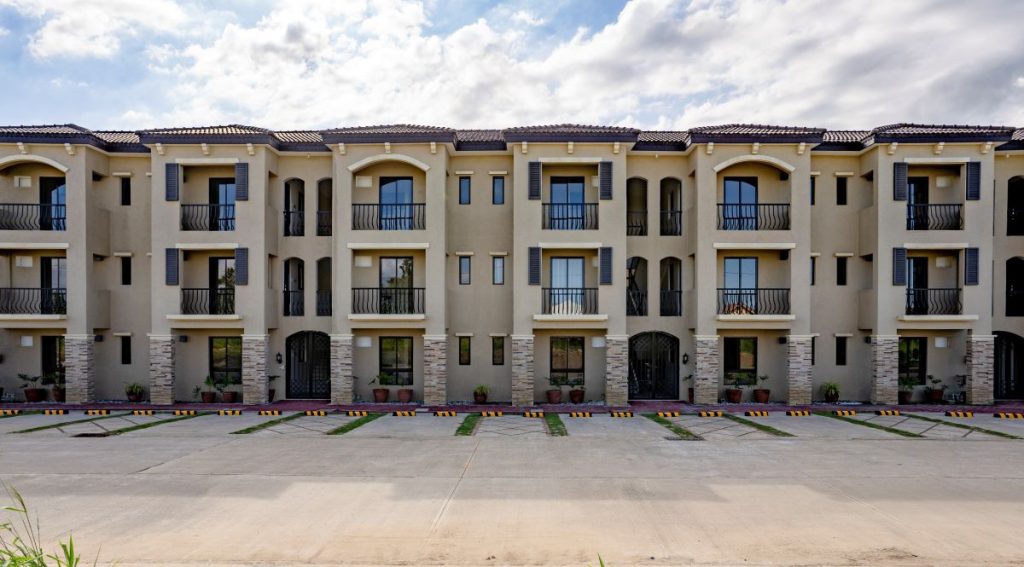 1. Valenza Mansions
An Italian-inspired mid-rise condominium community, this condo in Laguna is located inside the master-planned community of Valenza which is also inspired by Italy. Valenza Mansions is located along the Santa Rosa-Tagaytay Road in Sta. Rosa Laguna and aims to provide a well-balanced life due to its proximity to schools, shopping centers, hospitals, restaurants while being located near two major highways leading to the busy Metro Manila. Not to mention it is only 30 minutes away from the country's second summer capital, Tagaytay. A 2.5-hectare enclave, this community is home to 8 mid-rise buildings, both ready for occupancy and pre-selling units, and comes with a swimming pool, function room, fitness gym, and a garden area.
Learn more about Valenza Mansions here
Crown Asia's condo for sale Philippines are placed in prime locations in the south within reach of everything one will ever need in life. Not only would you grow in a perfect environment, but it is also an investment that will surely grow over time. Experience it now with Crown Asia.
Related Blog: 7 Benefits of Owning a Condo Property in Crown Asia