International Women's Month has come a long way in terms of empowering women. This has led to a generation of young women who can now vote, own properties like an RFO house and lot without a man, and even have the choice to keep an unborn embryo.
But how exactly did we begin to acknowledge the role of women in society? Why do we need to celebrate women for an entire month? Is this really necessary? Let's find out.
How Did the Celebration of the International Women's Month Start?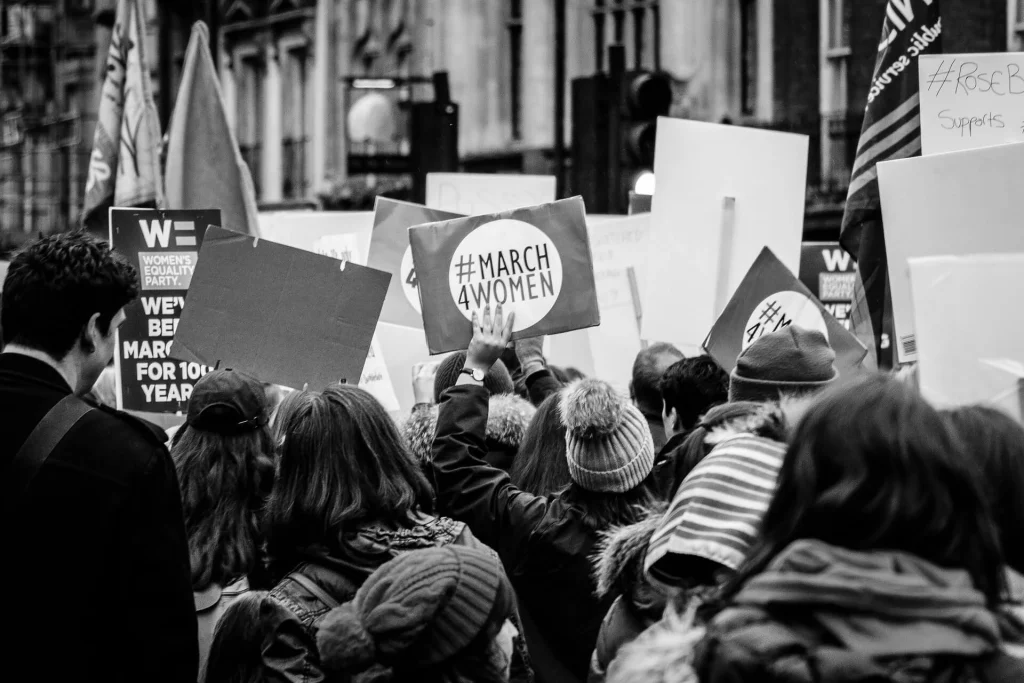 International Women's Day started in the early 20th century, orchestrated by the organizing activities of women. However, from 1909 to 1911, women in the United States of America came together with the National Women's Trade Union League to organize strikes. Together with other concerned groups, these women protested against the extreme disparity in wages between men and women, lack of protective legislation, and poor working conditions, all of which were brought on by the patriarchy.
These strikes were the byproduct of the tragedy that happened in March 1911 when the Triangle Shirtwaist Factory caught fire in New York City. This devastation took more than 140 women who worked in the factory, mostly Jewish and Italian immigrants.

Meanwhile, in Europe, the Socialist Women's International and Clara Zetkin demanded that International Women's Day on March 8th should be celebrated each year to recognize working women around the world. Since then, the day triggered a lot of major historical events, including the Russian Revolution in St. Petersburg in 1917, where 10,000 women took part in.
These historical events eventually led to the official recognition of the United Nations to celebrate women's contribution to society.
Here in the Philippines, Women's Week was declared by former President Corazon Aquino on March 1, 1988, to recognize the contributions of Filipino women in the fight for equality, human rights, and the struggle for national independence. This was further emphasized by President Aquino on March 17, 1988, and officially declared that the month of March will be for the observance of National Women's Month.
How Can You Celebrate International Women's History Month?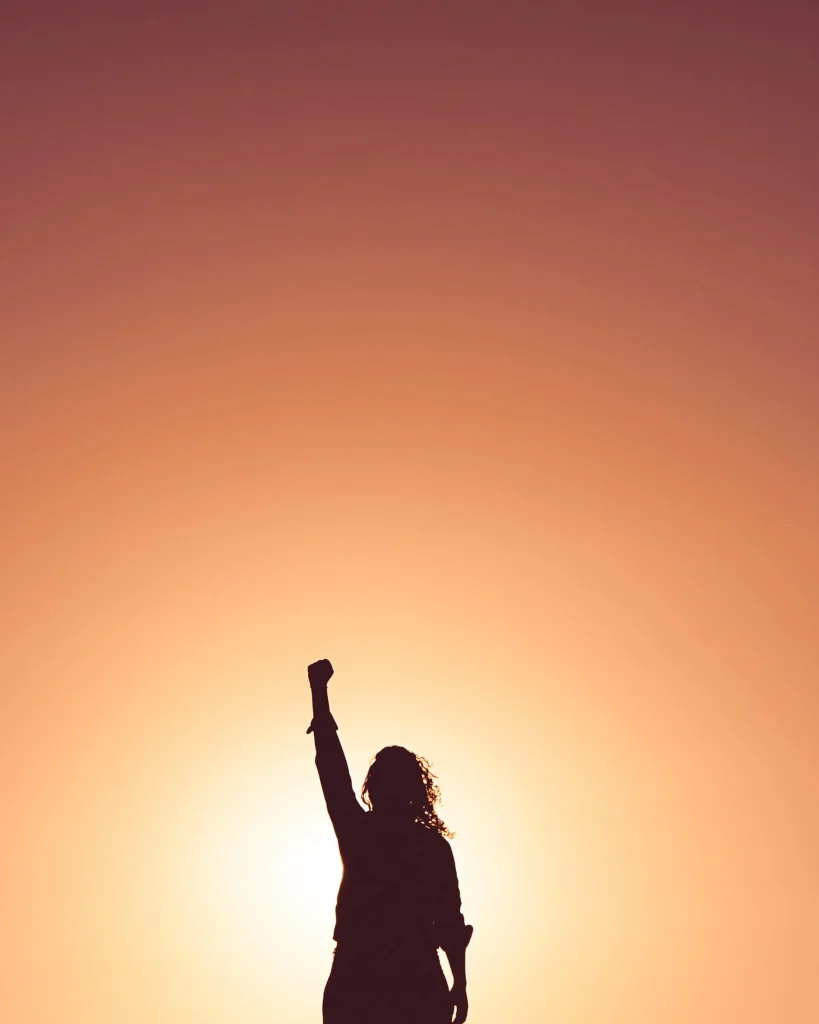 Now that you know the history of International Women's Month, you probably also already know why it's so important to highlight these events. So, to help you get started, here are some ways you can celebrate International Women's Month:
Celebrate International Women's Day in the presence of with women you admire
If there's anyone who can understand your struggles as a woman, it's other women. It should then make sense to celebrate your womanhood with the women you admire. Be it a mentor, a friend, your mom or grandma, your own daughter, or even your agent who helped you sell your RFO house and lot.
Though, it would be better if the relationship isn't one-sided, with one just taking and the other, giving. Call someone you want to share the celebration with, and seek ways to add value to each other's life — even for just a day. A simple coffee date can be great if you're with someone who understands you.
This could be a good opportunity to talk about personal goals or business partnerships. You can give each other tips on how to improve plans, overcome problems, and so much more.
Help a charity or organization for women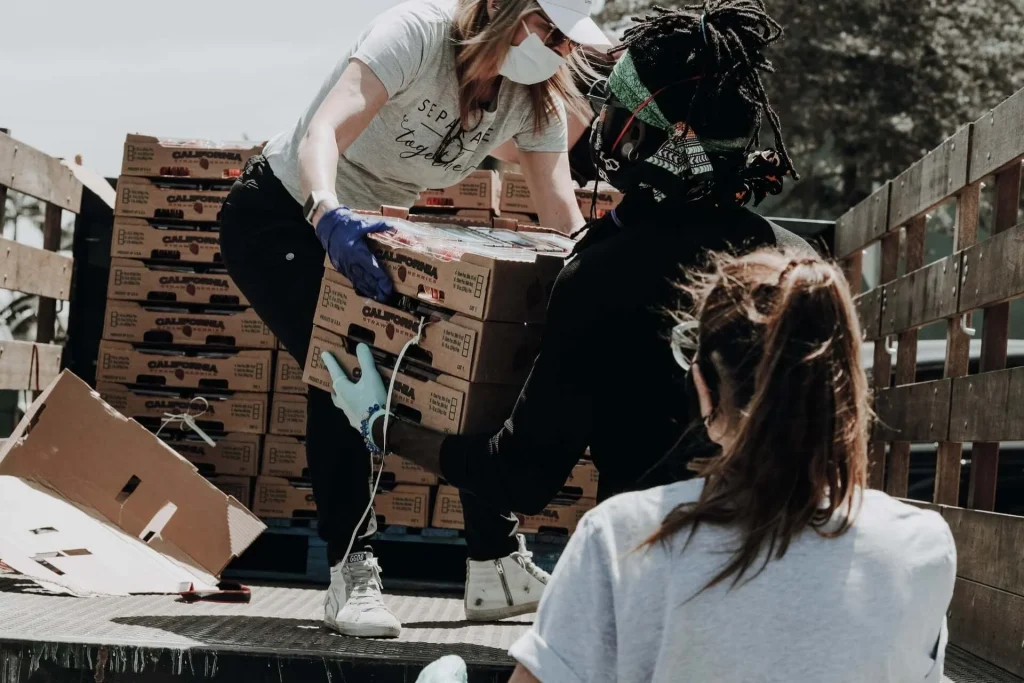 Getting involved in charitable organizations or institutions that support a cause is one of the best ways to show your support. There are a lot of NGOs (non-governmental organizations) that are all about women's empowerment. You can choose one that reflects your values or causes that you want to fight for. Here are some of them:
The Foundation Foundation
More than just a beauty enhancer, makeup has long been used by women as a form of self-expression, art, and most especially empowerment. However, most women who like makeup would agree that hoarding is a part of the craft. Sometimes, a woman would own more than two products of the same kind, some of which may have never been used at all.
This is where the Foundation Foundation comes in. They are a Christian volunteer group of beauty enthusiasts that support survivors of sex trafficking, abuse, poverty, and rape. Their vision is empowering these victims by emphasizing the importance of self-care and self-love through beauty and skincare. You can follow their Facebook for more information. They accept donations of any kind, including makeup and other cosmetic products.
So if you're moving to your new RFO house and lot, you may as well revisit your makeup stash and donate the stuff you don't use anymore.
Rags2Riches
Fashion for a cause, Rags2Rickes was established by Reese Fernandez-Ruiz to help stay-at-home moms in Payatas. It grew to become a fashion and design house that empowers community artisans. They focus on building bridges between style and sustainability in a world where fashion is often seen as excess.
This organization partners with Filipino artisans across the country to create eco-ethical fashion and accessories from upcycled fabrics, indigenous fabrics, and overstock cloth. Their business model is an end-to-end collaborative social enterprise. You can learn more about them on the R2R website.
SPARK! Philippines
SPARK! (Samahan ng mga Pilipina para sa Reporma at Kaunlaran) is an SEC-registered NGO committed to the development of women and other women's organizations. Their goal is to improve access to resources to foster economically empowered women. However, what makes SPARK! different is their inclusivity in promoting gender and development by encouraging men to advocate for and support women.
The organization focuses on four things: Gender and development, economic empowerment for women, girls' rights and education, and advocacies and communications with other institutions. You can visit the SPARK! website for more information.
Practice inclusivity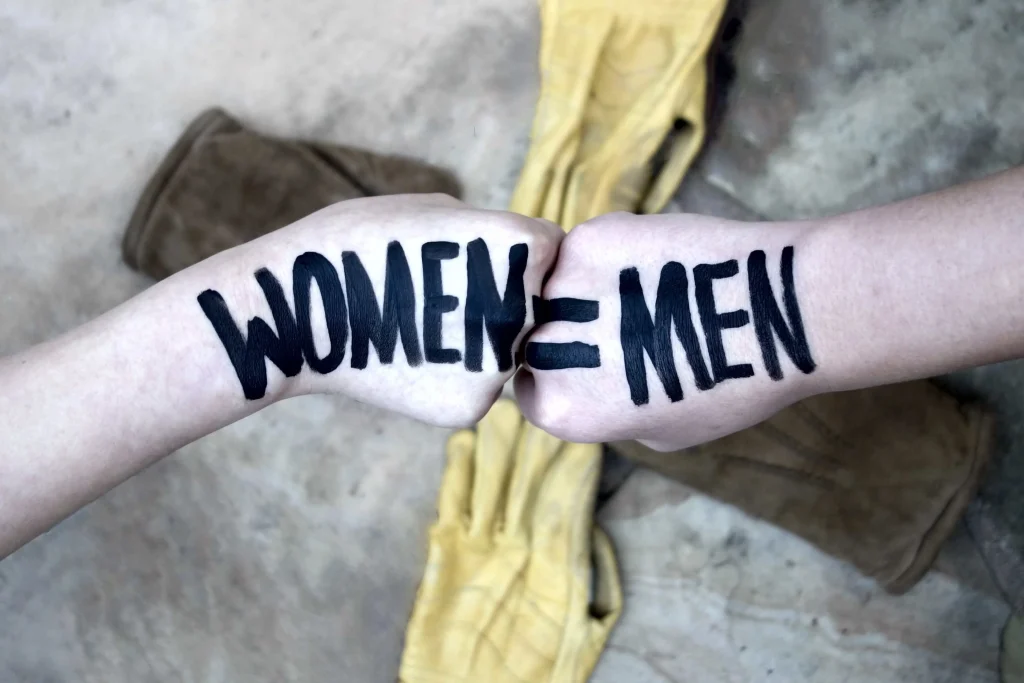 Women understand oppression probably more than anyone ever has in history. This has led to the feminist movement, which focuses on women's inclusivity in society and not man-hating. Hence, don't hesitate to practice involving men and people who identify beyond societal gender norms.
While this should be a day-to-day practice, you can celebrate Women's Month through inclusivity by engaging in conversation or maybe going as far as starting a foundation that focuses on breaking gender boundaries. You can also start small and teach your kids about inclusivity and why it matters in society. That way, you raise kids that are socially conscious and empathic to other people's struggles.
If you own a business, encourage your employees by conducting activities where they can freely express themselves and promote gender equality. You can also look at policies that focus on the following:
Diversity and inclusion for recruitment and hiring
Mentorship opportunities for women and trans people
Flexible work scheduling for mothers
Equitable parental leave
Learn about women of history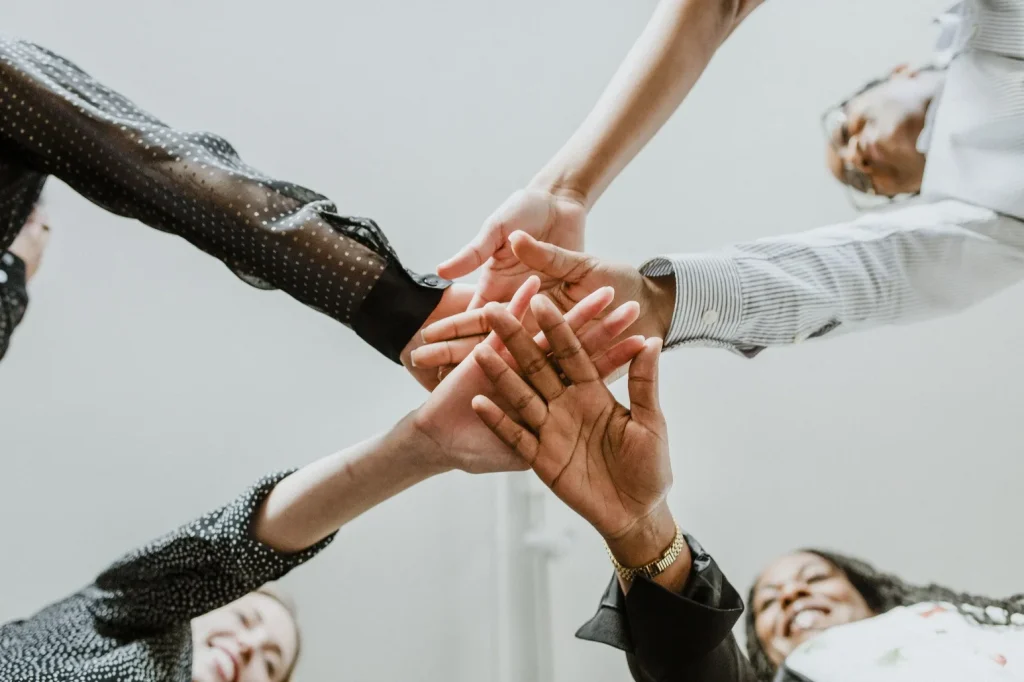 The internet has everything, from stuff you can watch, clothes you can wear, an RFO house and lot you can buy, everything — including women of history. Spend a few minutes to search about women who made an impact in history, and how their contributions led to the empowerment of today's generation of women. Here are some of them:
Jane Addams
Jane Addams was a peace activist and Nobel Peace Prize winner who rejected marriage and motherhood to fully commit her life to social reform. She lived in an old mansion in Chicago called Hull-House, where she opened her doors for immigrants of diverse communities.
Addams and the residents of Hull-House sponsored legislation that limited the working hours of women, made school attendance compulsory, abolished child labor, and so much more. She also founded the Women's International League for Peace and Freedom which focuses on addressing the root causes of violence.
Agueda Kahabagan y Iniquinto
Agueda Kahabagan is the first and only female revolutionary general of the Philippines. While she's not as popular as other women in the Spanish-American era, Agueda Kahabagan was decribed to be fearless and ready for battle, as she's often seen armed with a rifle and bolo.
She was reported to have joined General Artemio Ricarte in a three-day attack in San Pablo, Laguna. Agueda led her troops and fought against the enemy. Fast forward to the Filipino-American War, she joined General Pio Del Pilar and fought in the Southern Tagalog region.
Margaret Thatcher
Margaret Thatcher was the first female Prime Minister of the United Kingdom. In her time as Prime Minister, she implemented a free market economy in Britain that encouraged privatization and reduced government intervention. Moreover, her economic policies lowered the inflation rate, from 26% down to as low as 4%, and 7.5% at the time she left office.
In case you didn't know, the British parliament is dominated by men. It was also known to be sexist and very masculine. This is why Margaret Thatcher's rise to power was such a big deal because it was also thought to be impossible, until her. You can watch the film The Iron Lady (2011) where Meryl Streep plays the role of Margaret Thatcher.
Empower yourself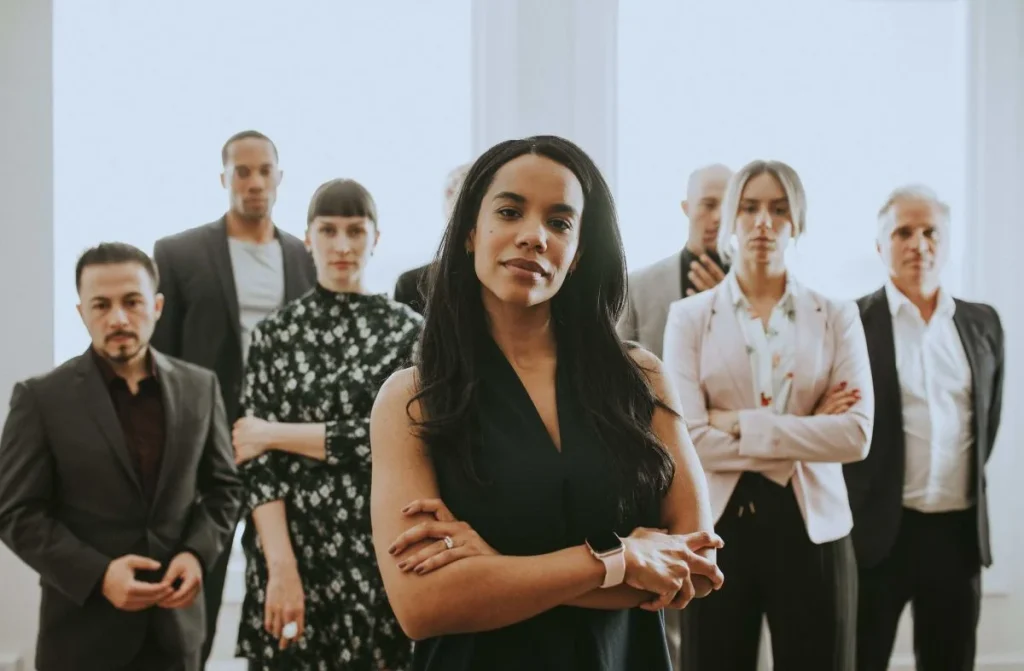 While it's great to contribute in the larger perspective of empowering women, don't forget that you should empower yourself as well. Luckily, there are a lot of ways for you to do it.
You can start by accomplishing a personal goal you've been wanting to do for a long time now. Whatever the reason why you haven't done it, try doing it this month. There's no better way to celebrate women's empowerment than giving yourself the power of overcoming your personal hurdles.
On a day-to-day basis, even after Women's Month, you should practice habits that will help you empower yourself as a woman. Probably one of the biggest things where women struggle is saying no. This is because of the patriarchal stereotype of how a "lady" should act: being poised and pretty in the shadow of a man.
Remind yourself that you're your own person, and you're allowed to say no to things that make you uncomfortable. Getting used to this practice will help you take control of your life and well-being.
If you're a mother, don't hesitate to teach this to your kids, even if they're boys. Empowering women doesn't mean we should stop supporting men. It's all about establishing a woman's capabilities — or your capabilities — in society.
Show your support on social media
Social media may be the toilet of the internet but it's where the conversations are, and Women's Month is all about conversations about women.
Engage in conversation or participate in trends that promote women's empowerment. Don't hesitate to tell your story because you will never know who you can inspire to improve their lives. More importantly, don't hesitate to empathize with other women who have been through traumatic experiences caused by men. No one can understand a woman better than a woman. So, do your part in keeping the conversation going because that's how things eventually get done.
You can also use social media to participate in or organize a fundraiser that donates the proceeds to female-focused charities or organizations. That way, you can actually contribute to moving women towards a more empowered future.
Don't forget that this is political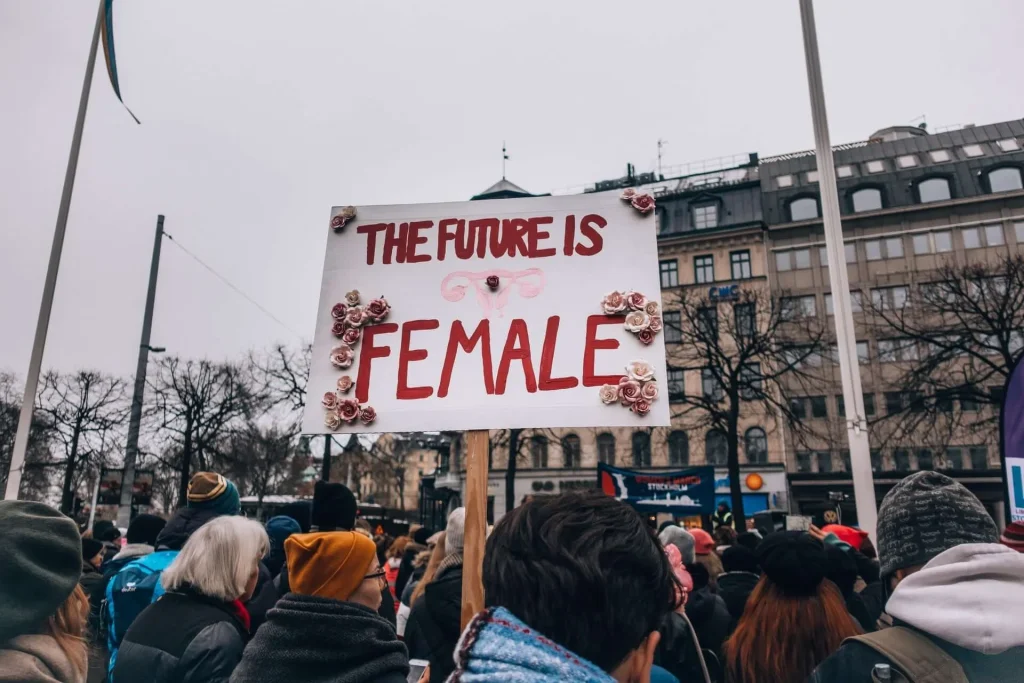 Everything is political, especially International Women's Month. The whole point of all of this is to recognize how much contribution women do to building society and to break the boundaries that keep women from achieving just as much as men.
Before you think that feminism doesn't have to be political, remember that gender inequality has been fostered by political decisions. Decisions constructed by the patriarchal society that is now slowly being reformed through political programs and legislation.
Moreover, the benefits that you are enjoying today were fought for through protests by women, including the right to vote, the criminality of marital rape, daughters' right to inherit property, extended maternity leave, and so much more, all of which were only possible through government policies.
Keep in mind that just because you don't experience oppression doesn't mean it's not happening. What you can do if you're privileged enough to not experience oppression or discrimination is to empathize with them by understanding the situation. Be it something as small as implementing women-friendly policies in your business or something as big as voting for government officials that reflects your views and beliefs.
Related Blog: Historic: Philippine Women's Team Qualifies for FIFA World Cup