With the many great games being produced by game development companies at present times, it would not be a surprise if you are considering investing in a full-blown game room setup in your Dasmarinas Cavite lot for sale. If you need any background information on how to turn an empty room, whether it's a big or small space, into a game room, then this blog may help you.
Assess the Available Space in Your Future Gaming Room
Considering that you are planning to create a room devoted solely to gaming, hence the term "gaming room," it is important to first assess the available space that you will work with in creating the gaming room or game room setup. Take note of the square footage and space limitations of the room because this will be your basis for how you will plan out the layout of the room.
Depending on the size of the room, you will be able to assess if you have the available gaming space to place any combination of a gaming PC setup and different gaming console setups. Moreover, you will be able to assess how much space is available for your gaming desk, gaming chair, and other useful furniture that you are considering placing in the room.
Other relevant features of the gaming room that can be considered such as soundproofing, lighting, compartments for game discs, controllers, headphones, collectibles, and other items will have their logistics be influenced by the size of the gaming room.
Map Out the Room's Layout and Priority List
Once you have assessed the available space for your future gaming room in your Dasmarinas Cavite lot for sale, you now have a basis for planning the layout of your game room, as well as the list of priorities on what you plan to buy and place in the gaming room. In planning the layout of your game room, there is a general list of priorities that you can follow.
At the top of this priority list would be the items and features that involve the actual gaming activities. These include the gaming chair, gaming desk, gaming PC, gaming console/s, and outlets for plugging in the appliances.
Following these in terms of priority are items that enhance the experience of your gaming activities, such as shelves and compartments for storing your gaming items. Appliances that can be connected to your gaming setup such as a microphone and speakers also take your gaming activities to the next level.
Items of lesser priority are ones that you could do without placing in your game room, but they could liven up the environment of the game room by giving it extra charm. These items center around different decor and lighting that you could use to customize your gaming room.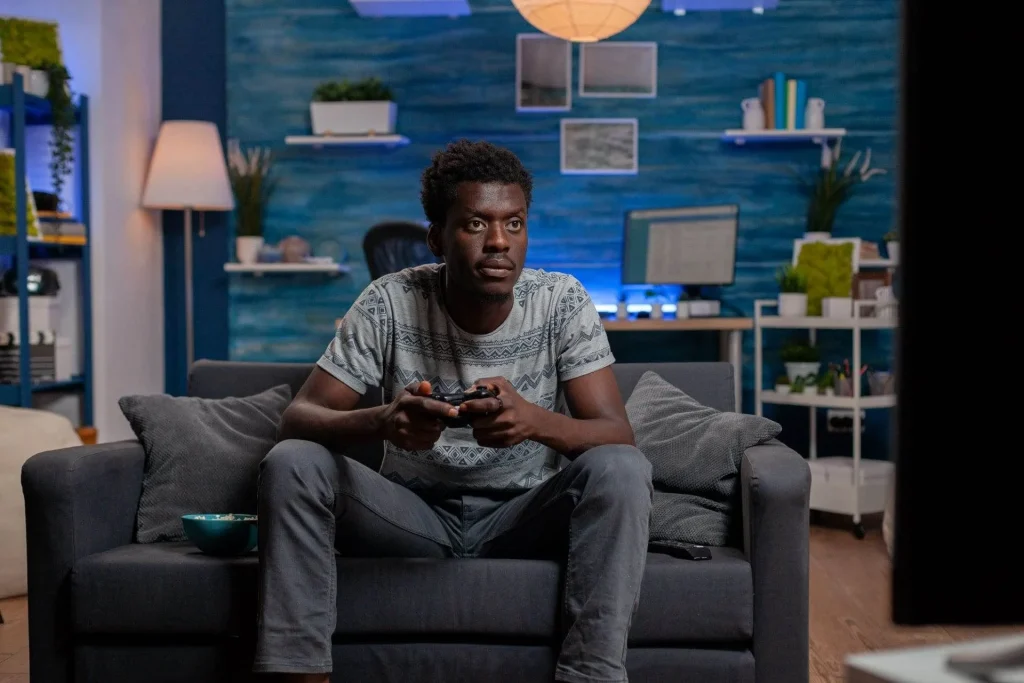 Set the Size of Your Budget
Once you have your priority list of what to place in your gaming room, you will have a better idea of gauging the size of your budget. The average spending for a game room is around Php200,000 to Php400,000.
Keep in mind that this is for an entire room devoted completely to gaming activities. And if you plan to buy appliances and gaming equipment that will give you the best gaming experience and will last you a long time, then it will come with a price. Hence, the average cost of building a gaming room should give you a good idea of the expenses.
It is important to note, however, that your expenses will also depend on what kind of appliances, equipment, and furniture you will buy for your game room. You will have to decide whether your gaming room will be solely for PC gaming, console gaming, or both. You will also have to consider if you will buy appliances like speakers, microphones, one or multiple TV screens, and the like.
For your guidance, take note that a deviation of 10-15% from your planned budget could likely happen, whether it's 10-15% less or more than your planned budget. Thus, be open to giving allowances to your expenses.
Choose the Appliances to Place in the Room
Gaming rooms would not be called as they are if no gaming activities happened at all. An important part of setting up your game room is choosing your appliances for the game room. Decide if you will have a gaming PC setup, game consoles, or any combination of the two.
A gaming PC setup in itself will already require its own planning since a PC gaming setup would need a monitor, mouse, keyboard, and computer case comprised of electronic parts like the motherboard, CPU, GPU, fans, and more. You may consider building your own PC gaming setup from scratch so that it matches your own personal preferences. Although this will require you to research whatever electronic parts you want to have in the PC you will build.
A game console setup does not require as much logistics as a PC gaming setup since gaming consoles could be played straight out of the box. Although you will need storage space to place your gaming discs or cards, which contain the actual games you will be playing.
Make sure to update your budget depending on what gaming appliances you plan to buy, whether it's an Xbox, PlayStation, Nintendo Switch, or PC. It is best to have a considerable number of games to play if you plan to turn your gaming room into a large entertainment center when game night happens.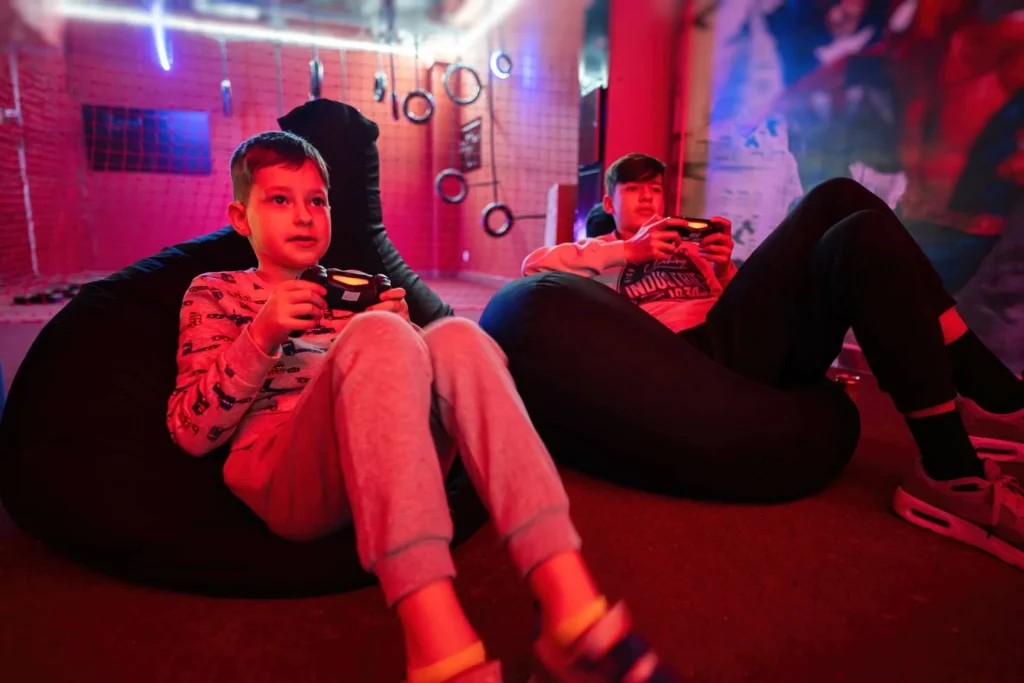 Select Useful Furniture and Equipment
Choosing the right gaming equipment and furniture for your gaming setup is a must to consider to elevate the experience of your gaming area, especially when gaming night happens. Make sure to purchase and place a gaming desk that is at the right height, durable, and does not wobble so that it does not inconvenience you. Ensure that the desk provides ample space for your PC or game consoles.
Furthermore, a good gaming chair should make sure that you do not sit too long with a bad posture; the chair should be comfortable, most importantly. Your gaming chair and gaming desk should complement each other in terms of making you comfortable.
Lastly, good quality gaming equipment such as headphones make a big difference in your gaming experience. High-quality brands like SteelSeries, Logitech, Razer, and the like could make you immersed and fuel your competitive spirit when gaming.
Decorate Your Gaming Room Into What Embodies Your Style
Once the fundamental aspects of your gaming room in your Dasmarinas Cavite lot for sale have been planned and set up, you can consider improving the design of your game room. Consider having a TV stand, ambient lighting, and wall art to achieve a great room in which you could be proud to play your favorite games.
Read more: Things To Do With Your Extra Home Space in your RFO House and Lot