We live in a hurried world where we must balance many responsibilities from jobs, education, and other related matters. We deserve to be able to relax and unwind after a hard day at work quickly. Check this article to highlight a few places in the Philippines where you may unwind, rest, and enjoy your peace of mind.
Boracay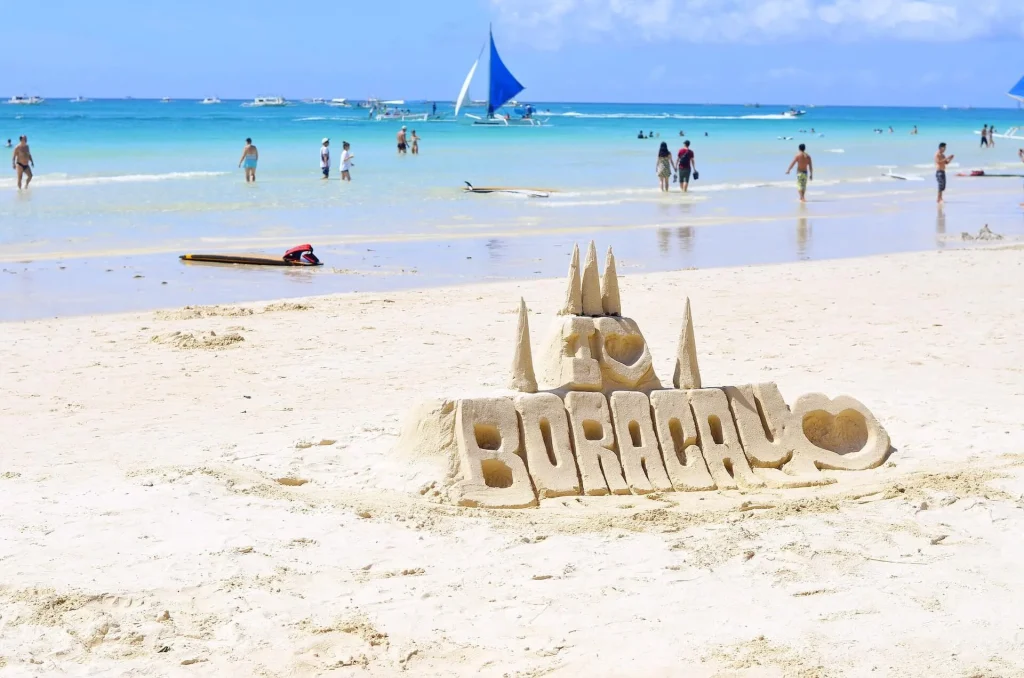 Boracay is one of the most interesting spots in the Philippines to visit. This is a tiny, comfortable island with a classic Filipino feel. You may wander along the beautiful White Beach, sample traditional Filipino food, and thoroughly unwind. True, workaholics like to communicate with their employees. Boracay is home to one of the most opulent hotels in the Philippines. Even if you live in a leased home, you may still stay connected. Boracay provides lengthy hikes along beautiful beaches. You can participate in any of the available watersports activities. Visitors may enjoy fantastic beachside activities on the island.
Siargao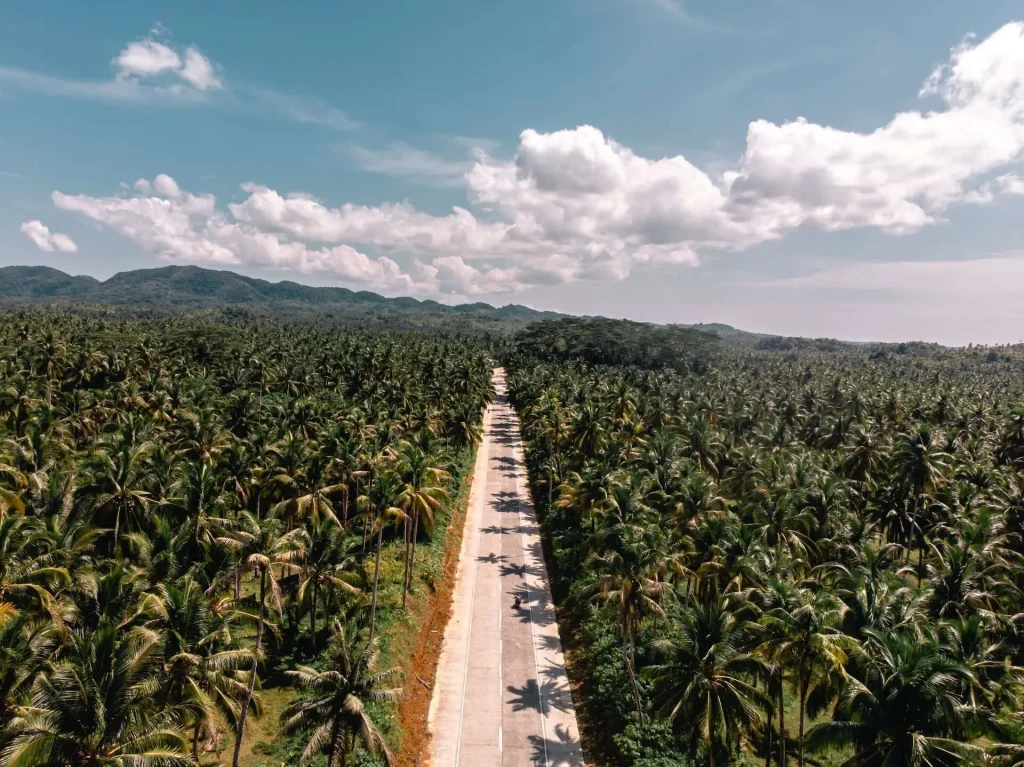 Siargao is arguably the best area to go on an adventure. The finest surfing competitions are held on General Luna's famed beaches. The incredible waves allow you to have a great time surfing. Cloud 9 Beach is well-known among travelers all around the world. This is the most popular backpacking location. Furthermore, there are other noteworthy locations where you may avoid crowds. For example, if you want some peace and quiet, go to San Isidro. Yes, the area has fantastic nightlife. There are several pubs, restaurants, and unusual cafés to choose from.
Bohol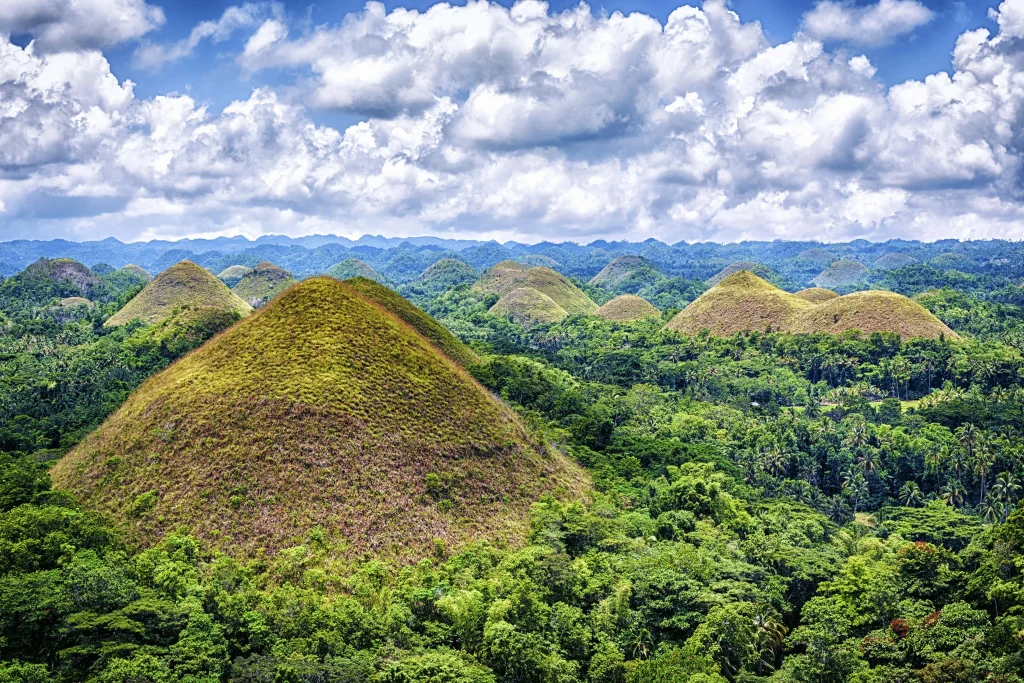 Bohol is the best destination to visit. If you are planning a family holiday. Besides, this place is typically termed a "top family destination". It provides a diverse range of activities for all family members. You may even choose to swim with whale sharks. There are also numerous beautiful beaches to be found here. On vacation, you may pause and ignore everything from your phone. After you finish your task, you may relax and enjoy unique animals and beautiful customs.
Tagaytay City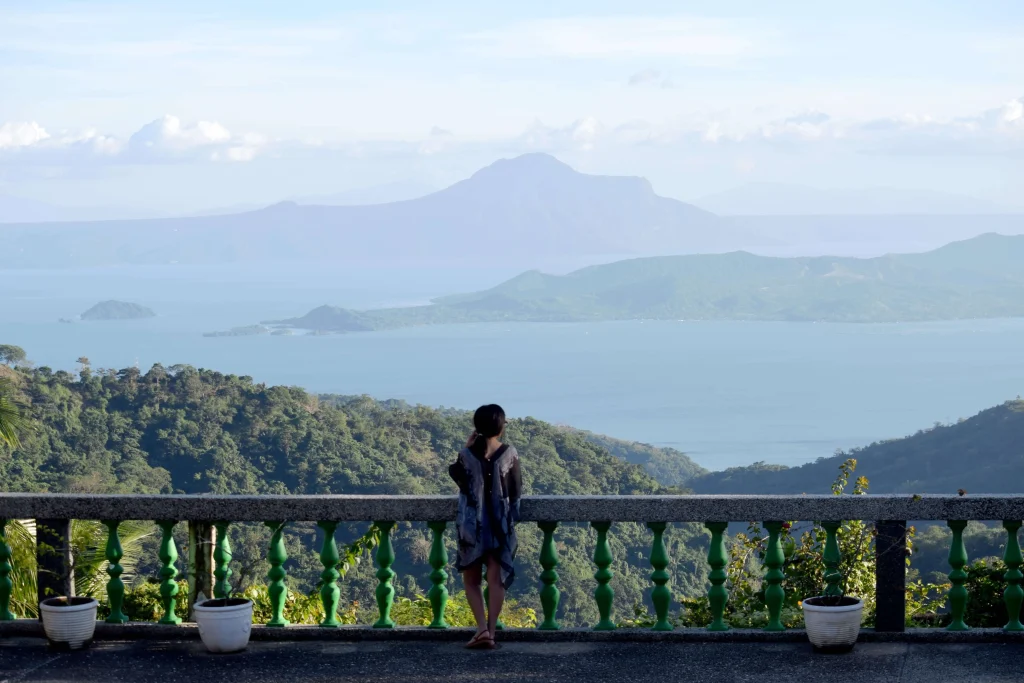 Tagaytay is the best spot to spend your holiday money wisely. Furthermore, this location is not distant from Metro Manila. It is cheaper to stay here than in the congested capital. Furthermore, without crowds, you have more space to breathe. Tagaytay has a lot of interesting locations to explore. It features the well-known Taal Volcano. Because this is an active volcano, the journey there may be extremely strenuous. The city is constructed entirely on a volcanic ridge. Tagaytay's scenic views are always perfect for stunning photographs and you can enjoy it to the fullest if you are staying there for quite a long time. If you're considering your own place to stay whenever you visit Tagaytay, you should check out this Tagaytay condo for sale.
Best Place To Stay in Tagaytay City
Picnic Grove
If you are out for a quick getaway, Picnic Grove is the best among many Tagaytay tourist spots where you may rent tables, gazebos, or shelters if you want to bring your own food. There are also supplies for cooking and grilling, but you may also bring your own griller and portable burner. Some locations offer a glimpse of Taal Lake, while others are shaded by trees. Aside from picnic spaces, it also has an eco-trail, a horseback riding track, an open field for flying kites or playing badminton, a zipline, gift stores, and food vendors. 
Within the Tagaytay picnic grove, there are several additional structures, including multi-level parking, a new observation tower, Sky Walk, and commercial spaces. Some facilities still require improvements, however, many have been renovated. If you haven't been here in a long time, it might be time to return.
Opening Hours: 6:00 AM-10:00 PM (Daily). The schedule may change without prior notice.
Entrance Fee: P50/head
Hut/Cottage Rental: P100, P150, P300, P500, P2500
Zipline Rate: P300 (2-way ride)
Getting There: Take a jeepney headed towards Tagaytay Calamba Road or the one marked "People's Park" from Olivarez/Rotunda. If you want to be sure, ask the driver to drop you off at Tagaytay Picnic Grove. The cost is around P10.
Puzzle Mansion
One of the unique and interesting places to visit in Tagaytay is The Puzzle Mansion, which had more than 1,000 puzzles at launch, and was recognized in 2012 as having the biggest jigsaw puzzle collection in the world by the Guinness Book of World Records. The Puzzle Mansion contains 1,028 puzzles, all of which were assembled by Georgina Gil-Lacuna herself.
Opening Hours: 8:00 AM-5:00 PM. The schedule may change without prior notice.
Entrance Fee: P100/head
Getting There: Take a jeepney headed for Nasugbu or Alfonso from Olivarez/Tagaytay Rotunda, and instruct the driver to drop you off at Barangay Asisan where you may hail a tricycle to the Puzzle Mansion. While the special tricycle journey costs P100 each ride, the jeepney fee is P15 per person.
View of Taal Volcano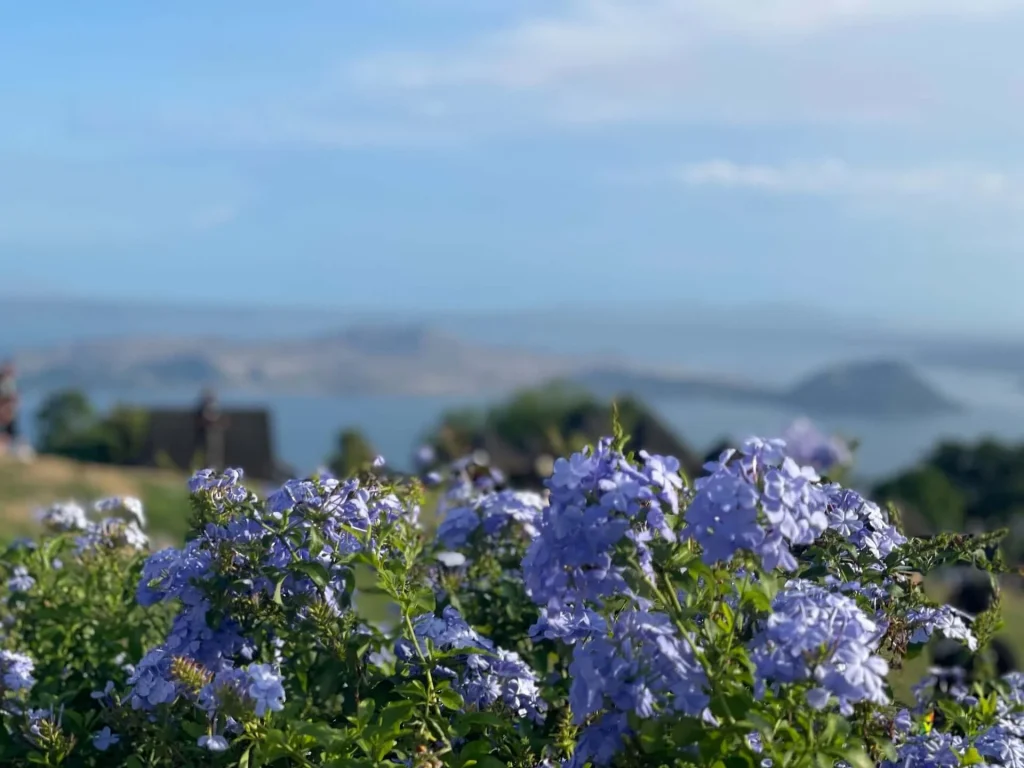 Taal Volcano is one of the popular tourist attractions. The greatest advantage of Tagaytay is the perspective. The Taal Lake and the magnificent but unstable volcano at its core are two things that can be seen from there and contribute to the region's uniqueness. Due to its vantage location on the rim of this crater, Tagaytay has unparalleled views of the Taal Volcano. What a difference a perspective makes! For many years, Tagaytay's hotels and restaurants have benefited aesthetically from this magnificent view, which has also significantly boosted the local economy.
Sky Ranch Tagaytay
Youngsters and kids at heart are both catered to at this five-hectare recreation area with stunning views. It offers thrilling rides, entertaining games, dining options, and recreational pursuits like horseback riding. The park offers areas for business parties, celebrations for all occasions, and other social gatherings in addition to excellent vantage points for viewing the Taal Volcano.
Opening Hours: 10:00 AM-8:00 PM (Monday – Friday); 8:00 AM-9:00 PM (Saturday – Sunday, Holidays)
Entrance Fee: P100/head
Tierra de Maria
The 50-foot figure of the Virgin Mary acts as a landmark for the entire area, which is tiny and congested. If you want to pray, you can go inside the chapel. There are several intriguing areas, such as the ones where you may write a letter (prayer requests or prayers of appreciation) and place it on the wall or the ones where you can drop off prayer requests in the drop boxes. Additionally, you may ascend the stairs to the deck for a glimpse of the Taal Volcano and its surroundings.
Opening Hours: 8:00 AM-5:00 PM (Monday – Friday); 8:00 AM-6:00 PM (Saturday – Sunday).
Sonya's Garden
Every nook and cranny is accented with unique rustic décor that exudes warmth and makes visitors feel at home. A strong following and devoted client base resulted from the careful consideration that went into the products and services.
In Sonya's Garden Bed & Breakfast, where time stands still and nature is the star, you can truly stop and smell the flowers if that's something you've always wanted to do.
The location began as a straightforward garden restaurant and has now developed into a complex business. In addition to the restaurant, it also has a bakery (Panaderia), a wedding venue, a spa, massage treatments, hair, and skin care goods (The Apothecary), a gift shop (Country Store), and a furniture store (Favorite Finds).
Opening Hours: 8:00 AM-6:00 PM (Daily). The schedule may change without prior notice.
Nurture Wellness Village 
Nurture Wellness Village, located in the center of Tagaytay, is the Philippines' first wellness spa. This Nurture Wellness Village nourishes its hotel guests by combining nature's therapeutic power with Asian and Philippine-inspired landscapes, lodgings, and treatment services. Individuals, couples, friends, families, and large groups are all catered to. It also offers corporate parties and team-building activities, as well as weddings, anniversaries, and other special occasions. Glamping is one of the numerous forms of accommodations, therefore this is ideal for individuals who have always wanted to go luxurious camping.
Opening Hours: 9:00 AM-8:00 PM (Tuesday – Sunday); 7:00 AM-8:00 PM (Mondays).
People's Park in the Sky
Locals refer to the 1981 construction of People's Park in the Sky, also known as "People's Park," as an unfinished house perched on a mountain. This is one of Tagaytay's urban parks, the old moniker Palace in the Sky was given because the Marcos government hired it to accommodate Ronald Reagan, a visiting US president. However, the rumored visit in 1983 was postponed, and work on the building was stopped.
This location is a must-visit in Tagaytay since there are so many things to do there, and you can also go on a little hike while you're walking around the park with stunning views.
Opening Hours: 7:00 AM – 5:00 PM (Monday to Sunday).
Twin Lakes Shopping Village
Tagaytay City quickly evokes images of the Taal volcano and lake surrounded by lush greenery, crystal-clear blue sky, and fluffy white clouds. The Twin Lakes Shopping Village is a town that is well-known for being a terrific site for dining and shopping in addition to its cool wind, peaceful atmosphere, and tourist attractions.
It is located at Tagaytay – Nasugbu Highway Laurel, Tagaytay City, 4221 Batangas
Opening Hours: 9:00 AM – 6:00 PM
Tagaytay Hotels You Should Visit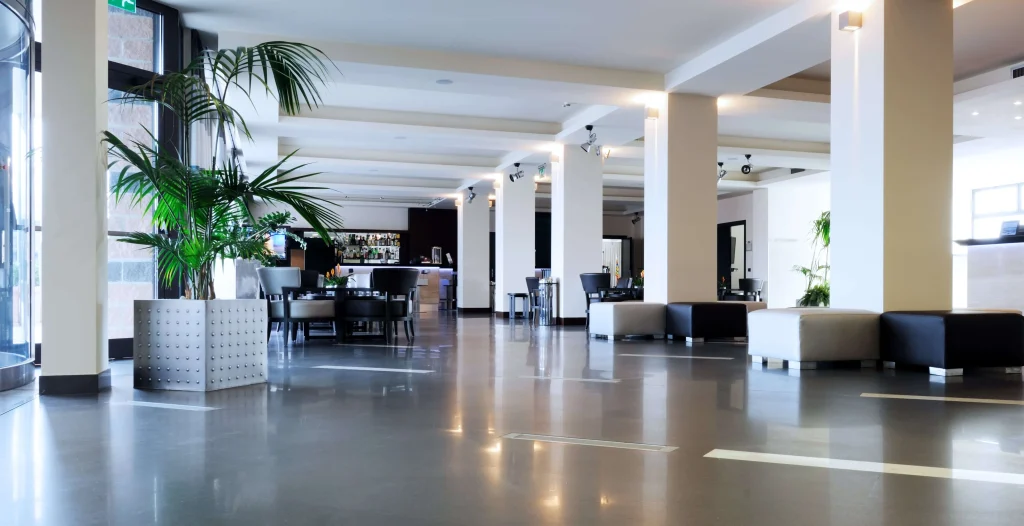 Here are some hotels in Tagaytay with stunning views if you're searching for a Tagaytay staycation, or a family room for your family Tagaytay trip and want easy visual access to this breathtaking natural backdrop during your stay. But take note that accommodations with views of the Taal volcano or those surrounded by Tagaytay's beautiful scenery will cost more due to this breathtaking view.
Escala Tagaytay
Escala Tagaytay became famous due to its ultramodern architecture, Bali-like atmosphere, and breathtaking view of Taal Lake. You can unwind in comfortable rooms with a flat-screen TV and air conditioning while also staying connected thanks to the complimentary internet of Escala Tagaytay.
The hotel offers room service, a 24-hour front desk, and concierge services. Escala Tagaytay also provides free breakfast, delicious meals with cold or hot drinks, and a swimming pool, offering a welcome break from your hectic day. It's located next to Sky Ranch and next to Summit Ridge Tagaytay on the Tagaytay Nasugbu Highway.
Taal Vista Hotel
At the brand-new Taal Vista Hotel in Tagaytay City proper, the preferred vacation spot of the nation, breathtaking vistas, cold mountain air, rich flora, and cozy corners all come together. The spectacular Taal Volcano and its surrounding Taal Lake are best seen from the ridge where the Taal Vista Hotel is located, which is 700 meters in elevation. The Taal Vista Hotel offers not only deluxe recreational amenities but also free breakfast for their guests.
Taal vista hotel is located along Emilio Aguinaldo Highway, Kaybagal South, Tagaytay City, 4120 Cavite.
Quest Hotel Tagaytay
The Quest Hotel Tagaytay is one of the best hotels in Tagaytay City proper with fantastic views if you're searching for a staycation and want easy visual access to this breathtaking natural backdrop during your stay. But take note that accommodations with views of the Taal volcano or those surrounded by Tagaytay's beautiful scenery will cost more due to this breathtaking view. This is another hotel in Tagaytay that has a swimming pool open for the hotel guests despite the cold weather.
Anya Resort Tagaytay
At Anya Resort Tagaytay, experience the art of the luxurious Filipino lifestyle. Experience the Anya Lifestyle in one of our 78 suites and take advantage of the diverse menu options at Samira by Chele Gonzalez and Anila Poolside. Relax in the beautiful surroundings and become one with nature as your Anya Experience Assistant tends to your needs all during your stay. A member of Small Luxury Hotels of the World is Anya Resort Tagaytay.
Twin Lakes Hotel
At the Twin Lakes Hotel in Tagaytay City, a natural wonderland, energizing air, and a magnificent view of Lake Taal are waiting for you. Our picturesque getaway is located along the Tagaytay-Nasugbu Road, in a tranquil, natural setting apart from the busy Metro. Additionally, there is a commercial center around Twin Lakes Hotel, where you can buy your daily necessities and a community vineyard where you may harvest your own grapes.
If you are looking for a place for your Tagaytay stay, the Twin Lakes Hotel is known for its rustic, European atmosphere and plenty of environment around it, notably the picturesque view of Taal Lake and Volcano, this 1,200-acre master-planned community offers a one-of-a-kind way of life.
Hotel Kimberly Tagaytay
Enjoy the fresh winds and tranquil atmosphere of Tagaytay City. At Hotel Kimberly, where excellent amenities and first-rate service collide, feel at home. The four-star Hotel Kimberly Tagaytay, located in Tagaytay City Center, has won awards for being a great family hotel with top-notch amenities and service. It's prepared to help you.
Lake Hotel Tagaytay
The Lake Hotel Tagaytay is one of the hotels in Tagaytay City with the best view of the renowned Taal Lake and Taal Volcano, which has gained notoriety in this regard. This three-story Mediterranean-inspired hotel, which enjoys a prime location in the middle of the city, offers easy access to numerous tourist attractions and nearby restaurants while also providing guests with deluxe recreational and bathroom amenities inside the hotel, including a swimming pool, a fitness center, KTV lounges, and a game room. They also offer a family room, which is best for a family staycation.
Read more: Disconnect to Reconnect: Relax with these Stress-Relieving Activities