Are you thinking of bringing home new indoor plants for your condo? Before you go plant shopping, make sure that they are pet-friendly. Whether you are still thinking of getting a pet or if you already have one, you have to make sure that the plants you will get are non-toxic. A lot of pet owners miss out on this important feature. A lot of common indoor plants, such as the Philodendron, Sago Palm, Aloe Vera, and Bird of Paradise, are actually toxic to both cats and dogs. Symptoms can include diarrhea, depression, vomiting, drooling, abdominal pain, tremors, and many more.
You can actually still achieve the plant-haven condo unit you have dreamed of while still staying pet-friendly. You won't have to give up one or the other. It is important to have both pets and plants in a condo as both are helpful to mental health. Most property developers have advocated for the inclusion of pets into their properties. This is cascaded to their vertical projects, with condominiums being a prime example for becoming pet-friendly. When you search for condo units for sale, they immediately highlight this aspect, as most residents typically have a pet companion with them.
Read More for the Best Pet-Friendly Plants for Your Condo in the City of Bacoor:
1. Spider Plant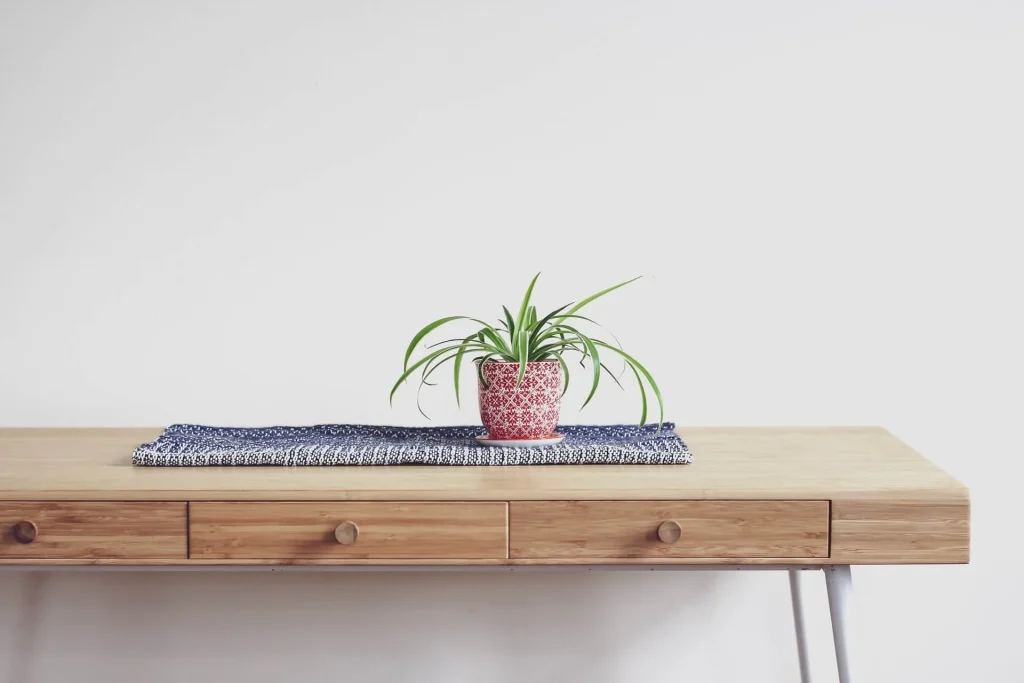 The spider plant is a very easy-to-maintain indoor plant that is a favorite of veterinarians. Apart from being pet-friendly, they are also great air purifiers. To better care for your spider plant, don't place it in direct sunlight as it will scorch its leaves.
2. Rattlesnake Plant
The colors, distinctly shaped leaves, and easy watering schedule make the rattlesnake plant (a.k.a. Calathea lancifola) a great addition to a low-light condo unit. Can you picture that funky purple on the undersides of the leaves against your accent chair? We can.
Rattlesnake plants grow best in a loose, fast-draining soil that you can fertilize monthly. Rattlesnake plants thrive when placed away from direct light. They'll need watering when the top of the soil feels dry to the touch; they also enjoy a spritz if their leaves are looking dry.
3. Parlor Palm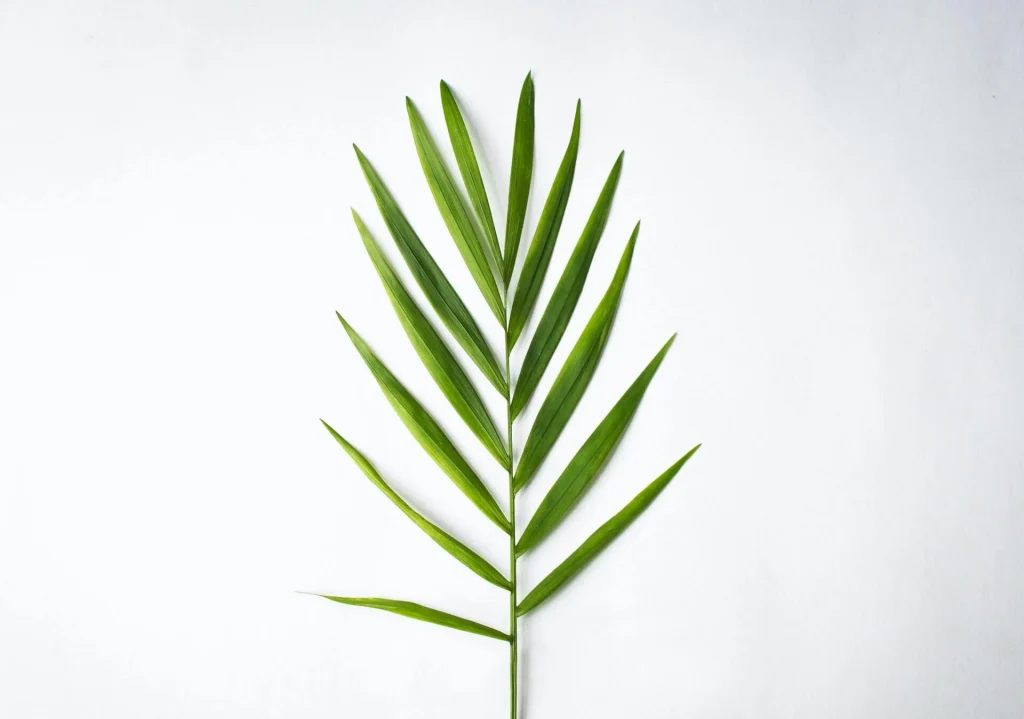 Another pet-friendly indoor plant is the Parlor Palm. It is best placed on a credenza or nightstand that is not too close to a window. The Parlor Palm needs only a few hours of indirect light a day. Parlor palms are naturally slow growers that take several years to reach three to four feet tall.
4. Calathea Orbifolia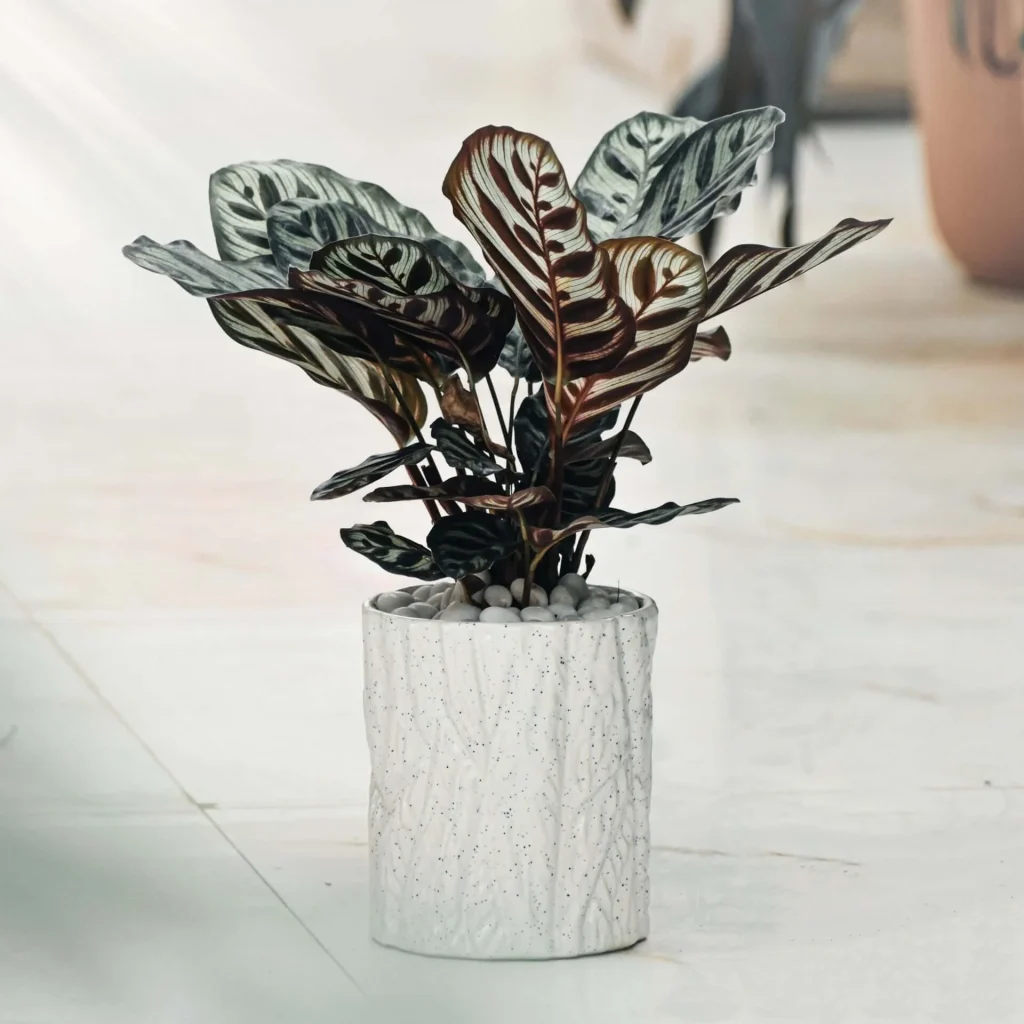 This specific Calathea plant has a very exquisite and unique leaf pattern that can be a great addition to your condo unit. The Calathea Orbifolia needs partial shade, which makes it perfect for a plant stand or a shelf in your condo in Bacoor unit's bedroom. To better care for your Calathea plant, don't place it directly on sunlight as it will burn its leaves. It must be watered regularly to make it healthy and hydrated. The calathea plant also enjoys ample humidity, which makes it perfect in the Philippine weather.
5. Ponytail Palm
The Ponytail Palm is a unique indoor plant that has so much character your pet might want to befriend it. Ponytail palms are ideal for the notoriously plant-phobic: They only need to be fertilized two to three times a year. They require dry soil, so be sure not to give them too much water.
6. Succulents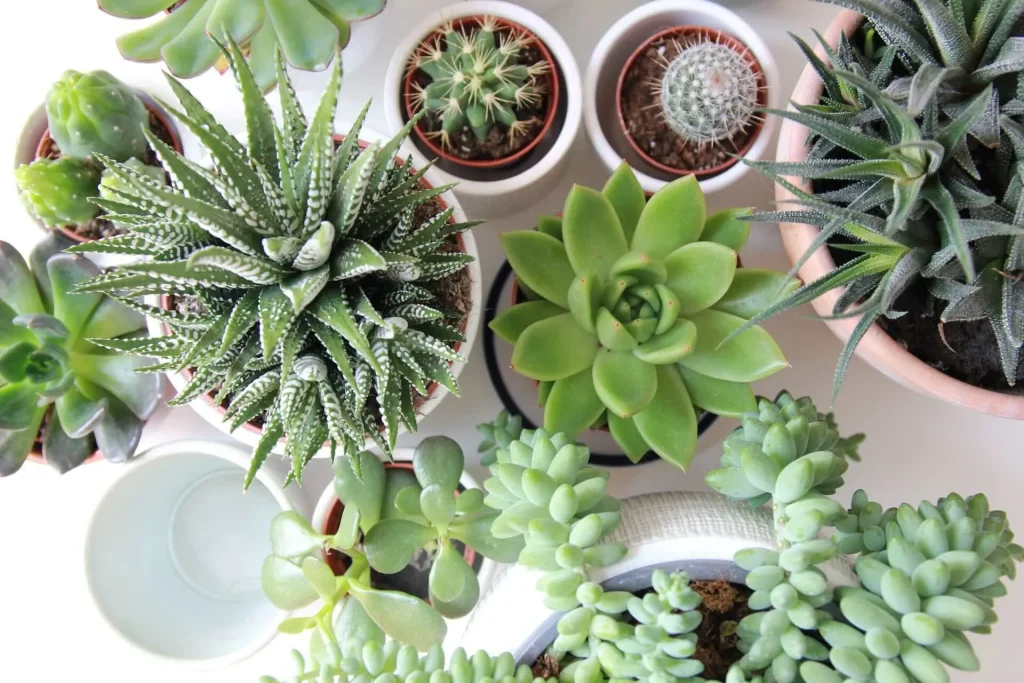 Succulents are low-maintenance indoor pet-friendly plants that perfectly complement condo units. There are many kinds of safe succulents that you can place on your countertop, bookshelf, or bathroom toilet. Some succulents that you can add are Zebra Haworthia, Blue Echeveria, Burro's Tail, Ruby Heart, Holiday Cacti, and Pacific Blue Ice. Even though most succulents are low-maintenance, make sure they get plenty of direct sunlight and light watering every two or so weeks.
7. Venus Flytrap
The Venus Flytrap has many benefits, the first one being it can trap passerby flies. This indoor plant is also low-maintenance and pet-friendly. Place it somewhere that can get at least four hours of direct sunlight and water it with distilled water. It is a perfect plan to have in your condo in Bacoor!
8. Boston Fern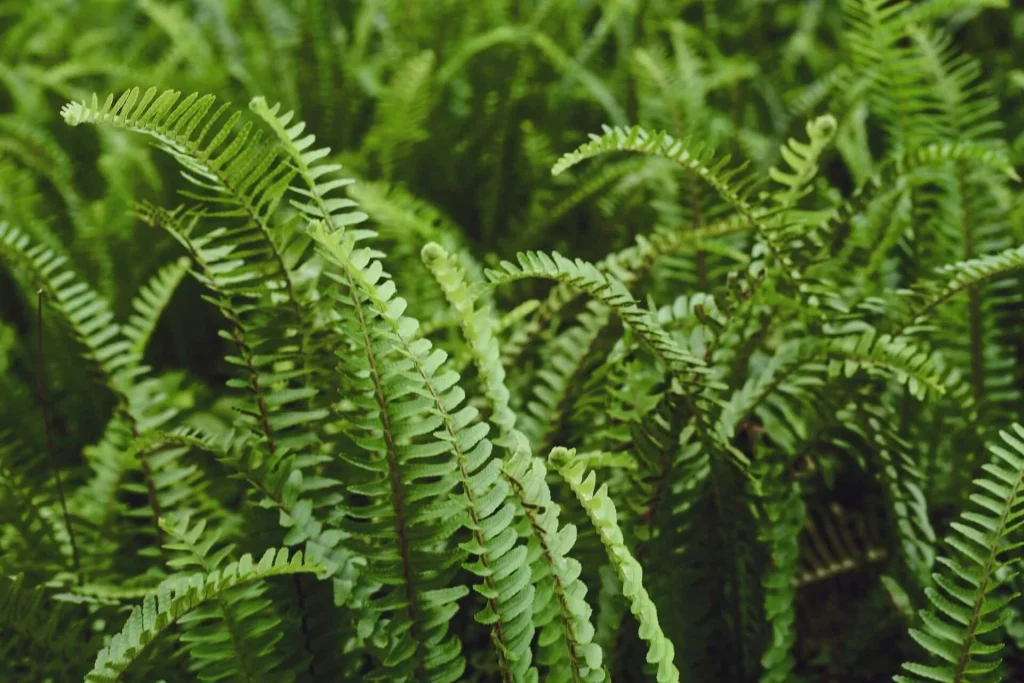 Bost Ferns are popular indoor plants as they are very beautiful and low-maintenance. Your cat or dog can play with it all they want without risking their lives. Keep your Bost Fern in cool place with indirect light and high humidity.
Where to Get the Best of the Pet-Friendly Indoor Plants: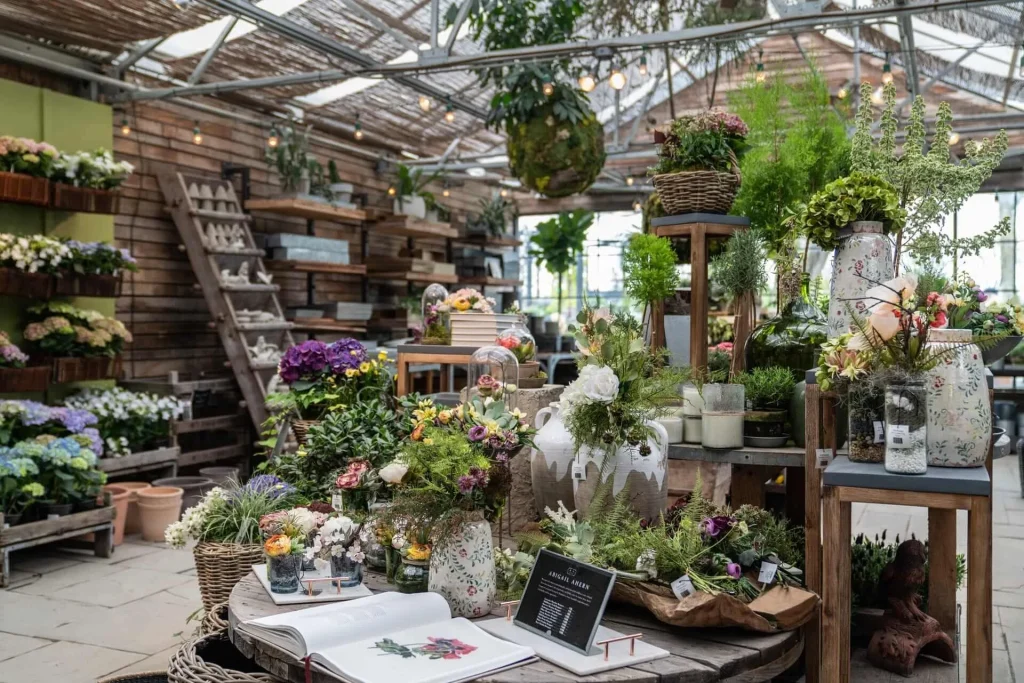 1. Green Centrale
Green Centrale offers a new experience in plant ownership and care with a wide variety of ornamental plants ranging from the common to the very rare. Green Centrale provides delivery within Metro Manila, Laguna, and parts of Cavite. Green Centrale is located in Evia Lifestyle Center and is also available online on Shopee.
2. Check it out in a local market
Your local plant market usually offers a lot of indoor plants and herbs that you can add to your condo unit. Make sure to ask if it is pet-friendly and that it does not have any bad side effects to your health as well.
Owning and growing a plant is no simple task. Make sure to properly ready yourself, and your home to really enjoy having your greeneries grow and bloom inside your homes. Allot time, effort and a few bucks and you will surely turn your home into a more natural and a better vibe than what it was before!
The Meridian Condo in Bacoor by Crown Asia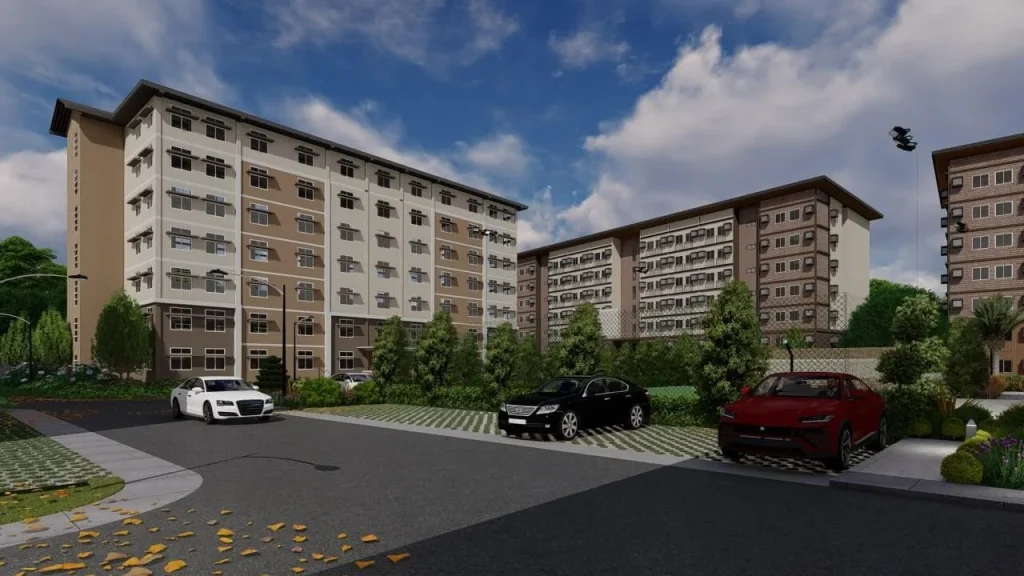 Tucked in a suburban address, The Meridian is strategically located in Bacoor, Cavite only 3 minutes away from the highly commercialized Aguinaldo Highway and 5 minutes from Molino Boulevard. Meridian is a 5-hectare modern contemporary midrise condominium development by Crown Asia. The Meridian also offers resort-inspired amenities perfect for sports and recreational activities.
The Meridian offers spacious, ready for occupancy, and pet-friendly 1-Bedroom (30 sqm) and 2-Bedroom (40 sqm, 42.60 sqm) units, perfect for adding your favorite indoor plants. Meridian's condo units are also Smart Home Automation Ready.
Related Blog: The Best Indoor Plants for Your Condominium