The Rise of Resilience of the Philippine women's football team.
The Philippine women's football team overcame multiple tough difficulties at the start of their journey, which could have frustrated the less measured. Among the many challenges they encountered were limited resources, tough competitors, and little global recognition. True champions, on the other hand, stand out not because they don't meet challenges, but because they face them bravely and triumph. The Philippine women's football team went on a revolutionary journey that saw them exceed expectations, break barriers, and pave a stunning road to success through unwavering commitment, months of practice, and unwavering team togetherness. Their coaches and trainer did not surrender to any challenges and never leave them behind during their hardships until they have reach their triumph.
While their triumph on the field is undoubtedly a cause for celebration, the influence of the Philippine women's football team extends far beyond the boundaries of sports. Their victory will serve as a resounding testament to the power of perseverance and self-belief, igniting sparks of hope and possibility in the hearts of young athletes worldwide. Their victory is also our victory by bringing the pride of our country to our football team.
Empowering the Next Generation: Exploring the Top Football Classes in the South for Kids.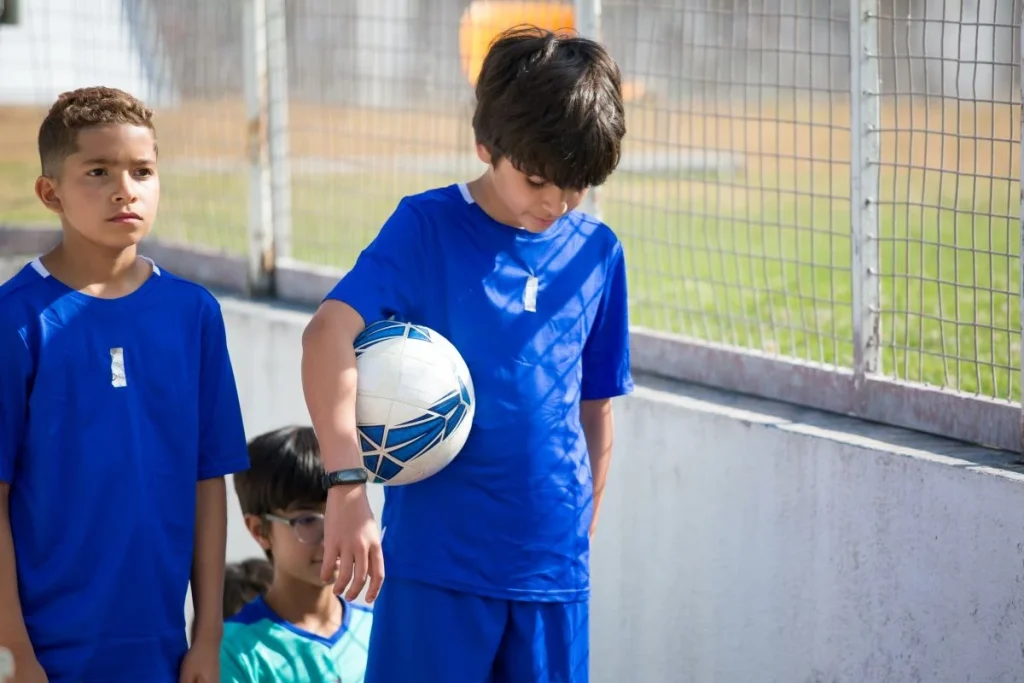 as proved by the recent victory of the Philippine women's football team. Their incredible journey from underdogs to champions has not only left a wonderful chapter in sports history but has also ignited an inspiration of hope for aspiring young athletes, boys and girls all across the world. Your child may start their journey by signing up for football classes at a football academy near you. Find your potential and train for excellence.
Participating in sports and extracurricular activities, such as football, provides a comprehensive set of benefits that contribute to an individual's entire growth. These activities develop cognitive ability, teamwork, discipline, and mental well-being in addition to physical fitness and most importantly to have fun.
As an example, football promotes physical fitness through dynamic movements and hard training. It refines mental faculties by enforcing quick decisions and creative thinking. The sport encourages teamwork and social skills while also teaching collaboration and good communication. Football also teaches athletes discipline and time management as they balance their commitments. Leadership abilities and mental wellness thrive in the football environment.
Participating in such activities develops diverse children by providing them with abilities that may be used in various aspects of life. Individuals build attributes that contribute to personal growth, resilience, and success through football and similar activities.
Football Academy and Football Classes Near Me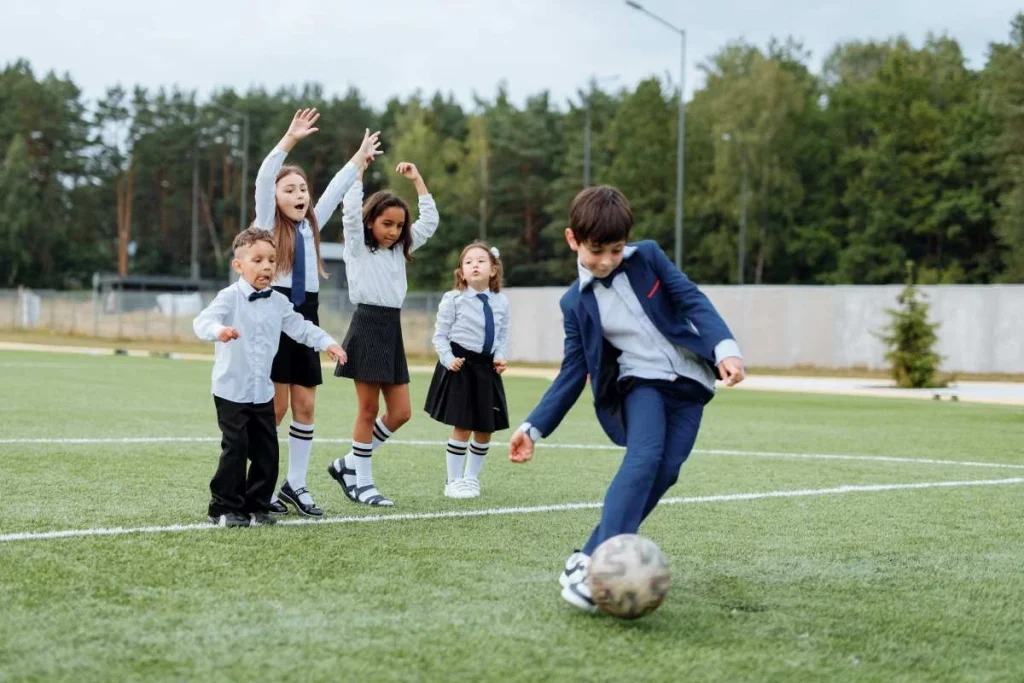 If you're looking for specialized football leagues and classes in Southern Luzon, including Cavite House and Lot, we'll provide you with everything you need for discovering the top football academy or football classes near you. We offer the top football institutions that will serve as the startup for your football career, helping you ignite your full potential as a Beginner football player.
The Philippine Football Federation (PFF)-Carmona Cavite
It is the country's governing body for football. It began as the Philippine Amateur Football Association (PAFA) in 1907 and became a member of the Federation International de Football Association (FIFA) in 1930. In 1954, it was one of the 12 founding member associations of the Asian Football Confederation. It was renamed the Philippine Football Association (PFA) in 1961 and the Philippine Football Federation (PFF) in 1982. Its most recent Statutes were enacted in 2007.
SPARTA- Football Academy for Kids – Mandaluyong
SPARTA is a one-stop sports, lifestyle, and also have a wellness center designed for serious athlete and kids ages 7-12 years old. Because of its centralized location, professional trainers, and programs designed for individuals who want to dominate the competition, it is destined to become the most prominent one-stop sports facility in the Philippines. They have been catering to children for years and building new athletes.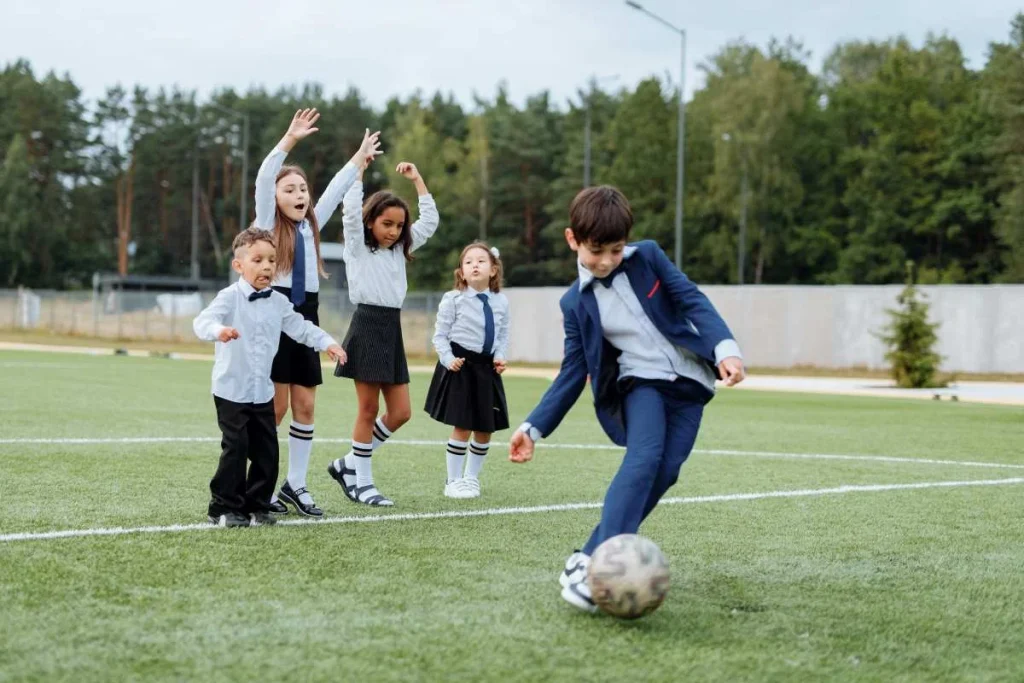 Laguna Football Association (LFA)- Sta. Cruz Laguna
is a regional governing body for football in the province of Laguna, Philippines. LFA is responsible for organizing, promoting, and developing football activities and initiatives within its jurisdiction. Its primary goal is to advance the sport of football at the grassroots level, nurture talent, and contribute to the growth of football in the region.
South Luzon's football education scene is alive and bursting with opportunity. Our investigation of the numerous football classes available throughout the region shows local communities' dedication to developing a culture of athleticism, friendship, and skill development.
Football enthusiasts of every generation have a range of possibilities to participate in the wonderful sport, from the bustling streets of Cavite to the calm fields of Laguna. These workshops not only teach the technical skills required to excel in the field, but they also impart values such as discipline, teamwork, and leadership that transcend far beyond the bounds of the field.
Guiding Your Child's Football Journey: Choosing the Right Classes and Overcoming Challenges.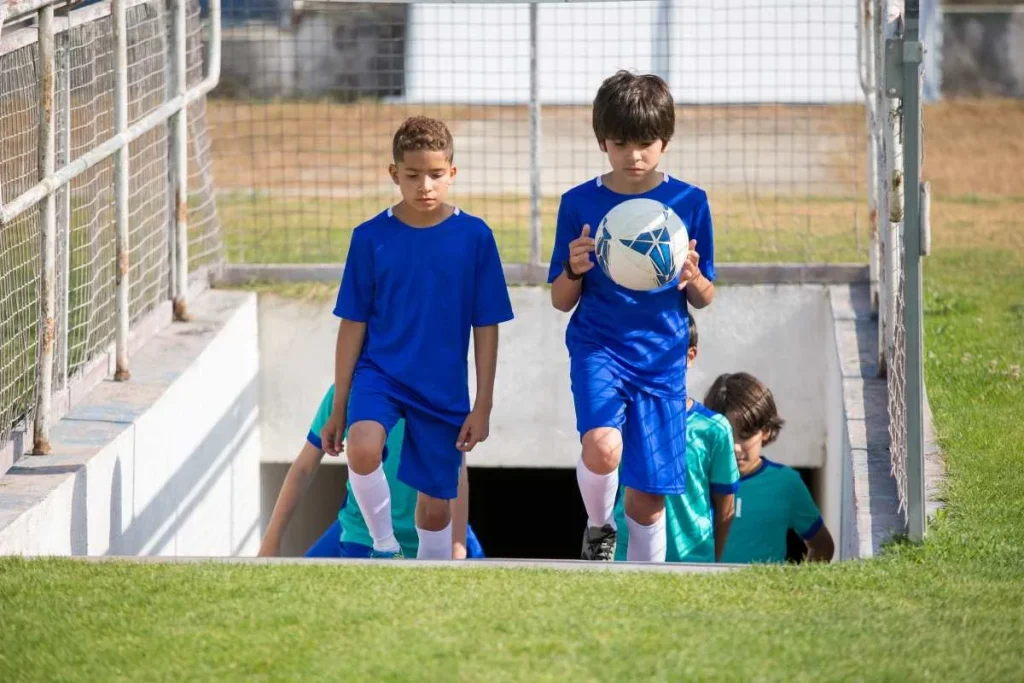 Selecting the ideal football classes for your child requires careful consideration to ensure a rewarding experience. Begin by understanding your child's interests and goals within the context of football, whether it's casual enjoyment or dedicated training. Thoroughly research program details, including curriculum and coaching staff, to ensure alignment with your child's needs. Visiting training facilities firsthand helps assess safety and suitability.
Coach qualifications are pivotal; inquire about their expertise and experience. Opt for classes that cater to your child's age and skill level to strike the right balance. Attending a trial session or observing a class offers insight into coaching styles and program dynamics. Seeking recommendations from fellow parents or friends can provide valuable insights.
Safety measures should be a priority; inquire about protocols and emergency procedures. Effective communication between the program and parents is essential; choose classes that maintain regular updates on your child's progress. A trial period or flexible enrollment options allow your child to test the waters before committing.
Address concerns like scheduling conflicts with programs offering flexible timing. Financial constraints can be managed through scholarships, discounts, or payment plans. Open conversations can help your child navigate peer pressure and make independent choices. To build confidence, opt for programs emphasizing gradual skill development and positive reinforcement.
Lastly, selecting suitable football classes means aligning your child's interests and strengths with program offerings while proactively addressing potential concerns. By doing so, you ensure a fulfilling and enriching football experience for your child.
Related Blog: Activities to Enroll Your Kids in This Summer Time