It's the season for pumpkin spice latte, brown hues, family or friend get-togethers, and just the enjoyment of the fall season. Get ready to have your home season-ready by knowing fall colors for home decor. `Make your home cozy with these fall home decor ideas that anyone can do. Staying competitive in real estate marketing is crucial. Knowing the trends and staying in the loop will help upgrade your real estate marketing. So when moving in or selling RFO properties during the fall season, enhance your home to potential buyers and make your home staging top-notch.
Guide for Fall Room Decor Ideas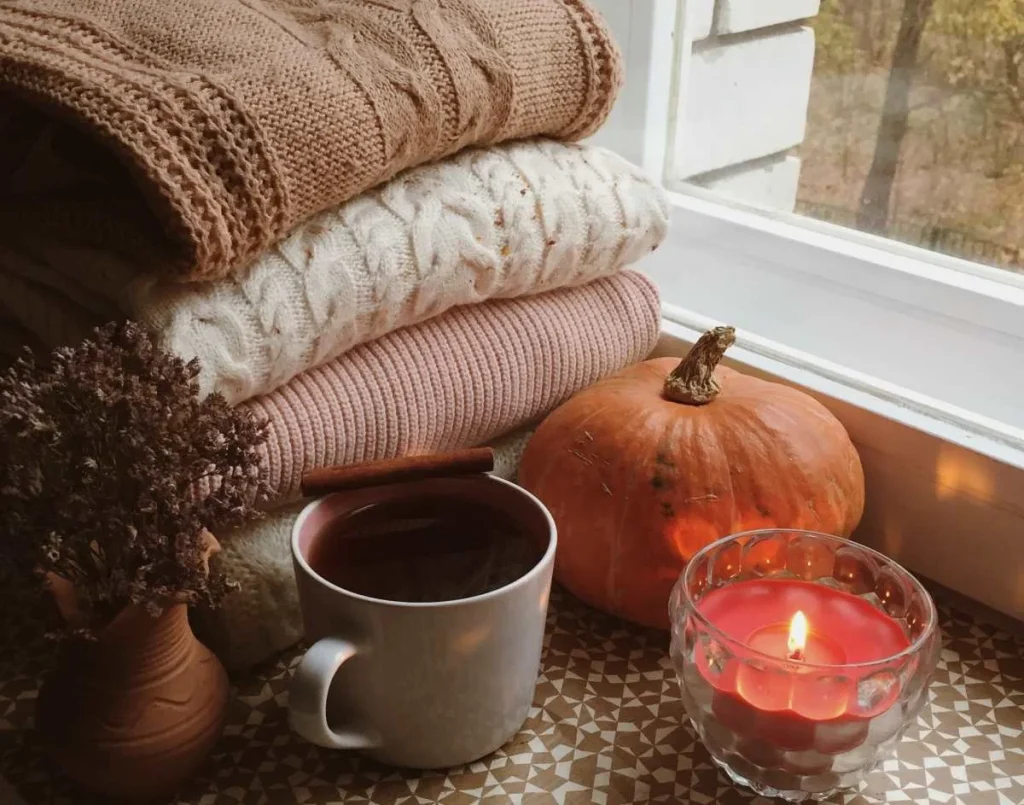 Fall Colors for Your Home
Keep It Neutral
Fall colors are typically brown, beige, or neutral colors. When choosing your fall decor, keeping most in neutral colors are more easier to style. Less is more, and by going for a low-key setup, you can ensure balance and harmony in doing your fall decor.
Or Don't Be Afraid to Add Bright Colors
Other fall colors are orange, olive green, copper, yellow, and plum. While neutral colors like brown and rust are a safer option, don't be afraid to add colors to your fall decor.
Orange is a vibrant shade that would suit well your living room's fall decor. You can also add this color to your table setup with bright lovely flowers and dinnerware.
Yellow is another color that evokes sun-kissed leaves. You can opt to use yellow or warm lights using fairy lights or pendant lights to add warmth to your home.
Make Your Porch or Entryway Fall-Ready
To make a first impression on your guests, decorate your entryway with the colors of fall and the perfect fall decor. Use a pumpkin as a display, a fall wreath at your door, a seasonal doormat, a harvest basket, and wooden signs.
Get Festive on the Theme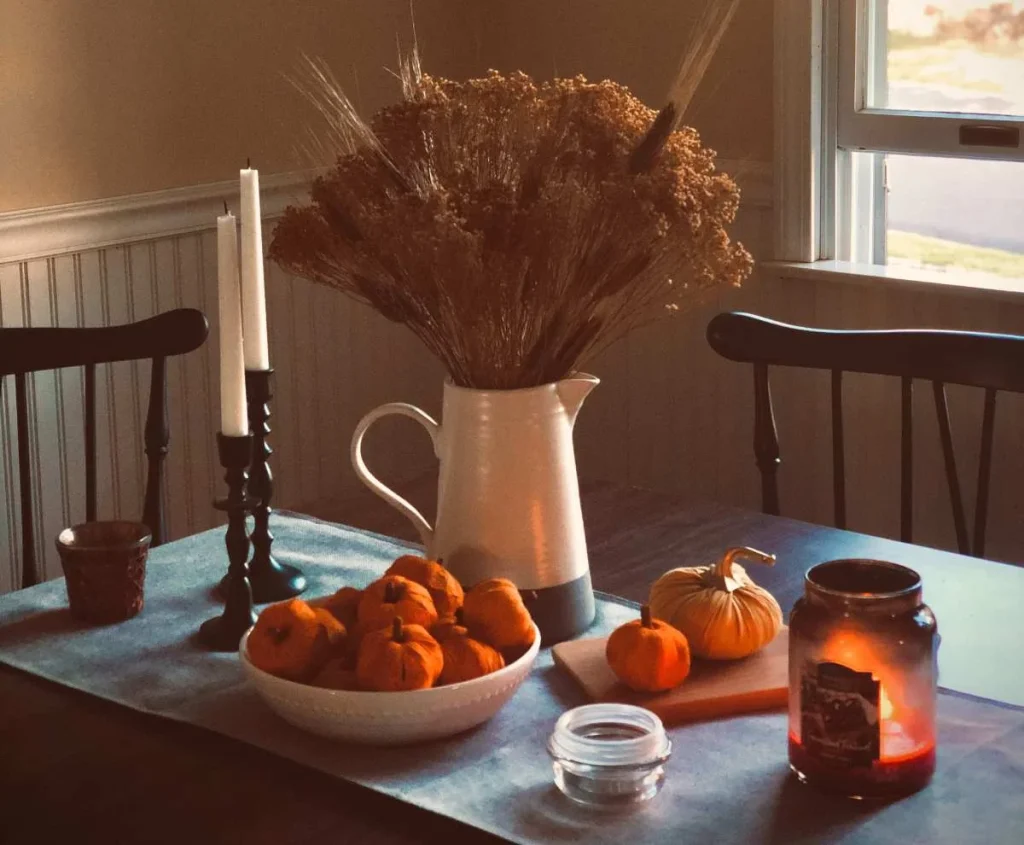 Diy- It
Repurpose last season's decor or just use what you have and search for DIY fall decor that can be creative and adds sentimental value.
Create fall wreaths with dried flowers or leaves, and use mason jars as candle holders. and put quotes or phrases on wooden boards as hanging wall decors.
Candles and Scent
Make your home not only look like fall but the smell of fall itself. Vanilla, pumpkin spice, cinnamon, and caramel, are just some of the scents of the season.
To have a cleaner burn, opt for natural soy or beeswax candles which also have lesser chemicals.
Invest in a Fireplace
Create a cozy living room by investing in a fireplace! Or maybe not an actual fireplace, electric fireplaces are available in the market adding heat and ambiance to your room.
Add more fall decor around the fireplace but make sure not to overcrowd, focus on creating a harmonious and complementing decor for your fall peg.
All About Dried Flowers
Dried flowers are another symbol of fall. While leaves from trees dry as a sign of this season, dried flowers are perfect fall decor as they capture the essence of the season's warm and rustic appeal.
Create a dried flower arrangement that you can place on your living room centerpiece or at your table setting. The common flowers for fall can be:
Hydrangeas
preserved roses in warm tones
wheat stalks
preserved leaves
dried grasses
Besides being low maintenance, dried flowers can also add warmth and aroma to your home. Choosing the right dried flower arrangement will surely add a fall-like design to your home's aesthetic. Other dried flower ideas for fall decor are wreaths, centerpieces, framed art, dried flowers on candles, and wall-hanging decor.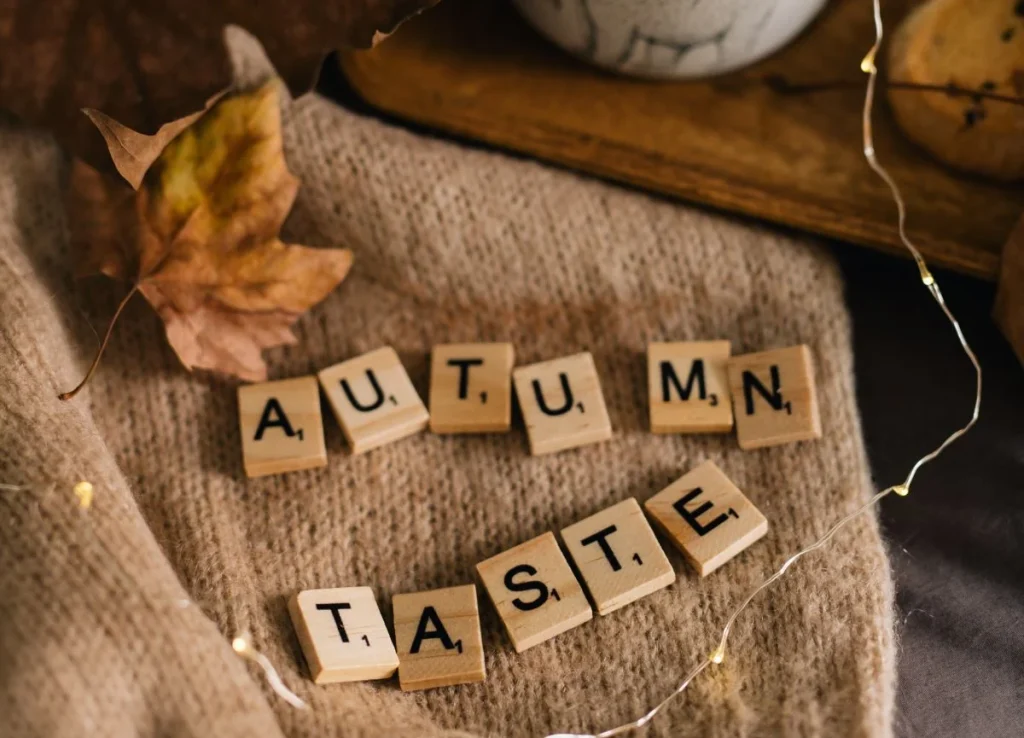 Don't Forget Your Table Setup
Use table runners and tablecloths with shades of brown, earthy tones for the fall season. Make use of dried flowers and put them in a glass vase or just arrange them as table runners.
Table napkins that are orange or plaid textiles and copper-colored silverware will also elevate your table setup and adds color as well. Honor the season's produce by using pumpkin or squash, cranberries, and herbs, in assorted shapes as a centerpiece.
Incorporate Textiles
Here are fall textiles that would elevate your home for the season:
Wool
Cable-knit
Plaid
Tweed
Faux-fur
Velvet
Cashmere
Corduroy
Decorate Your Cozy Nook
Fall season means time for hot spiced lattes and reading at a cozy nook. Decorate it for fall using warm-textured blankets, throw pillows, use warm-colored bulbs, and add a touch of fairy lights hanging on your wall. Add a cozy rug to tie the look all together. While you're at it, add fall-related literature that may also be new to your literary collection.
Create a Mood Board
Get inspiration by creating your ideal fall mood board home decor on Pinterest that will help achieve the look you want.
Don't Forget Your Outdoor Patio
Make your outdoors an inviting space to relax and chill by hanging warm-colored string lights. Add throw pillows on your outdoor bench and throw in a blanket as well.
Pumpkins and fall flowers like mums or chrysanthemums, and marigolds, will make your patio vibrant. You can also add a basket filled with pears or apples.
Outfits That Match Your Theme
Another way fall decor idea is to match the season colors with your outfits. Get creative with matching cooler or browner hues.
Here are some fall outfit ideas:
Go casual with oversized sweaters and boots, scarves, and anything plaid.
Bohemian vibes with brown, earthy tones matched with braided hair.
Cozy and comfy with a sweater and leggings or sweatpants. Don't forget the fuzzy slippers.
Go edgy with neutral colors matched with leather anything, most especially a jacket.
Or be the preppy chic with burgundy hues of tailored double-breast blazers with thigh-high boots or simply match your darker fall colors with a classic loafer or oxfords.
If fall colors aren't your thing, opt to hang clothes as an addition to your fall decor. Either in your living room or entryway for a rustic farmhouse appeal or just display it in your bedroom using a clothing rack using fall colors.
Lots of Throw Pillows
One other thing that screams the season of fall is throw pillows. Having enough throw pillows can make a cozy ambiance to any room in your home.
It's also another way to make things look versatile, simply incorporating earthy tones of orange, green or brown, with textures of faux fur, cable-knit, and velvet. Don't be afraid to mix and match throw pillow sizes and shapes.
Snuggle up on Blankets
Blankets add spice and coziness to your bedroom or living room. Either drape them on the edge of your bed, chair, or sofa or toss them in a basket.
Add Fall Decor to Other Rooms in Your Home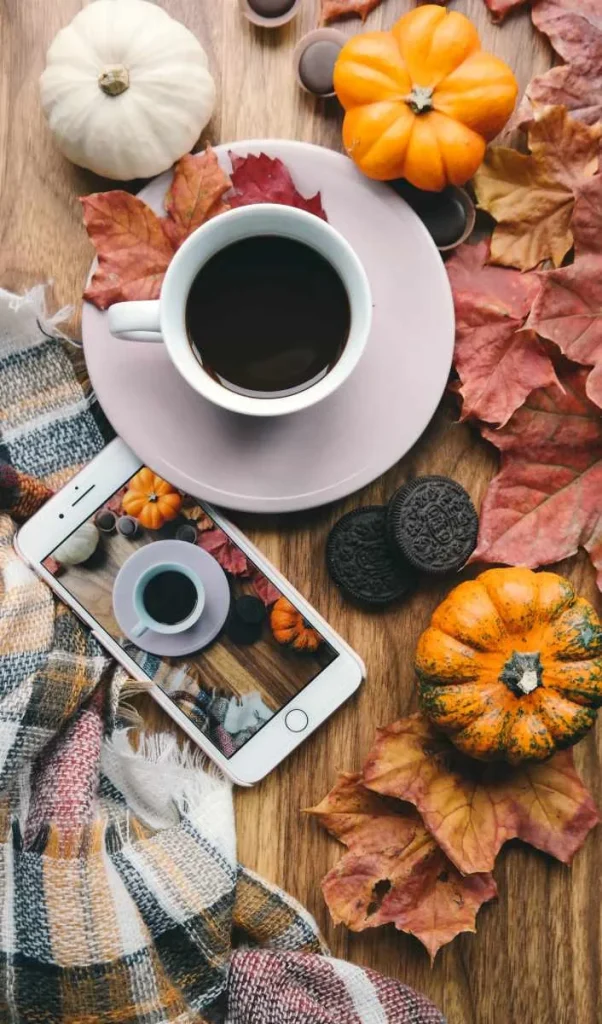 Besides the living room, don't forget to spice up other parts of your home. Your bedroom may not be seen by guests, but it's your oasis after a long tiring day. Match your bedsheet set with fall colors like brown, or neutral colors. You can also add a warm blanket for that cozy, inviting look. Fall-scented candles are definitely not a miss, and as mentioned, fill your bedroom with the smell of fall like cinnamon, pumpkin spice, sandalwood, caramel, and vanilla.
Trends for Real Estate Marketing
Staying competitive in real estate marketing is crucial. Knowing the trends and staying in the loop will help upgrade your real estate marketing. Those opting to sell properties this fall season should be familiar with trends in real estate marketing to entice potential buyers interested in RFO properties.
Social Media
Social media is the fastest way to strategize in real estate marketing. There are simple ways to engage such as investing in content creation. Videos gain lots of views, show, or tour around the RFO property showcasing the unique home staging of the fall season. Another way is to get more engagement by utilizing AI in quick or auto-generated responses. Social media applications that you should use are Tiktok, Facebook, and Instagram.
Influencer Collaboration
Another trend in real estate marketing is collaborations done with vloggers or local influencers. Gain a wider audience by having them showcase or promote your RFO property.
Be Visible to Clients
Lastly, having a brand that depicts you is crucial as it shows what you or your company stands for. Furthermore, narrows down the real estate market by showcasing your specialization, either family homes, in this case, RFO properties.
Related Blog: Designing a Family Room That Everyone Loves