As a food lover, the hunt for the most exceptional restaurants all over the country is one thing you must enjoy to the very core. And as the holidays come nearer and nearer, and as our balikbayan family members pay the usual visit to their recently purchased house and lot for sale in Sta Rosa Laguna or condo in Las Pinas, the typical dine-in restaurant festivities also draw closer. It's no question that Filipino restaurants are the go-to when a fellow balikbayan hits home. It's always our goal to guarantee delight and satisfaction for our family members every time we invite them for a special dine-in.
To truly bask in the holiday spirit, only the finest and the absolute best restaurants should be your next resto visit. And finding the perfect resto to take your family on a journey of savory may be tricky. The location, the ambiance, and of course the taste and quality of food are all factors that must be spot-on. With all the multiple restaurants known to mankind, you might find it difficult to pick out the one that best suits your taste buds with the top-notch ambiance that makes a grade-A dine-in experience.
To Save You the Time of the Tedious Research for Looking for Restaurants Online. Here Is a List of the Best Filipino Restaurants in Laguna and Cavite.
Balay Dako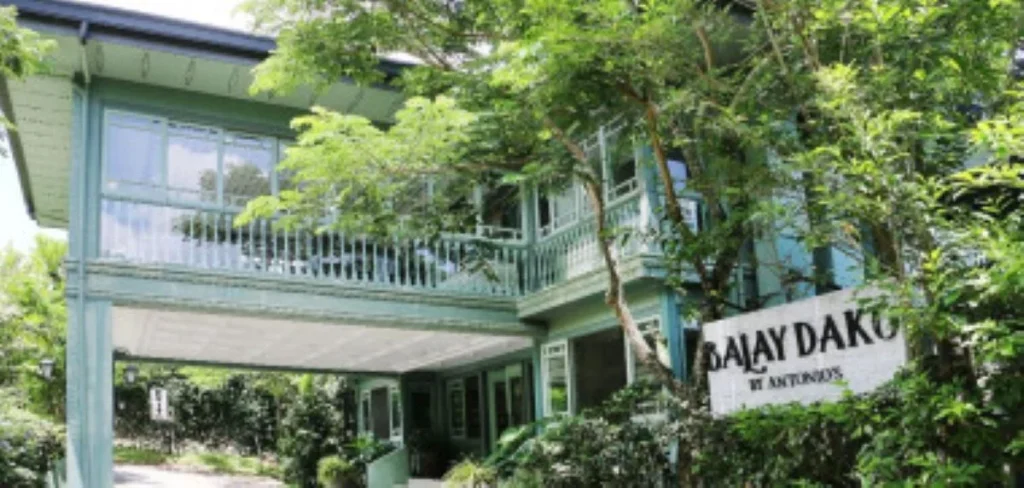 Photo taken from antoniosrestaurant.ph
Balay Dako is the restaurant of the famous Chef Tony Boy Escalante. It is known for its best food and amazing ambiance. Balay Dako has been a favorite spot for family gatherings and celebrations. It's a three-story structure and has a picturesque interior with its Filipino-Spanish mansion-inspired theme. From the windows of the establishment, you can see the beautiful view of Taal lake. Balay Dako serves a Filipino buffet breakfast on weekends around 7 a.m to 12 p.m. Favorite Filipino breakfast dishes such as Tapa, Tocino, Corned Beef, Champorado, and a lot more are present in the buffet, making sure to make a Filipino's tummy very happy. What else? They have a make-your-own fried rice station where there are assorted ingredients for you to add to your special fried rice. Something that will definitely complete your breakfast experience. The breakfast buffet costs around P475 for adults and P375 for children below 12 years old. On regular days, Balay Dako's best-selling dishes are Bulalo, Crispy Pata, Lechon Kawali, Kare-Kare. These best-sellers are definitely a must-try if you want exceptional and flavorful Filipino dishes.
Cabanas Dine and Bar (Tagaytay, Cavite)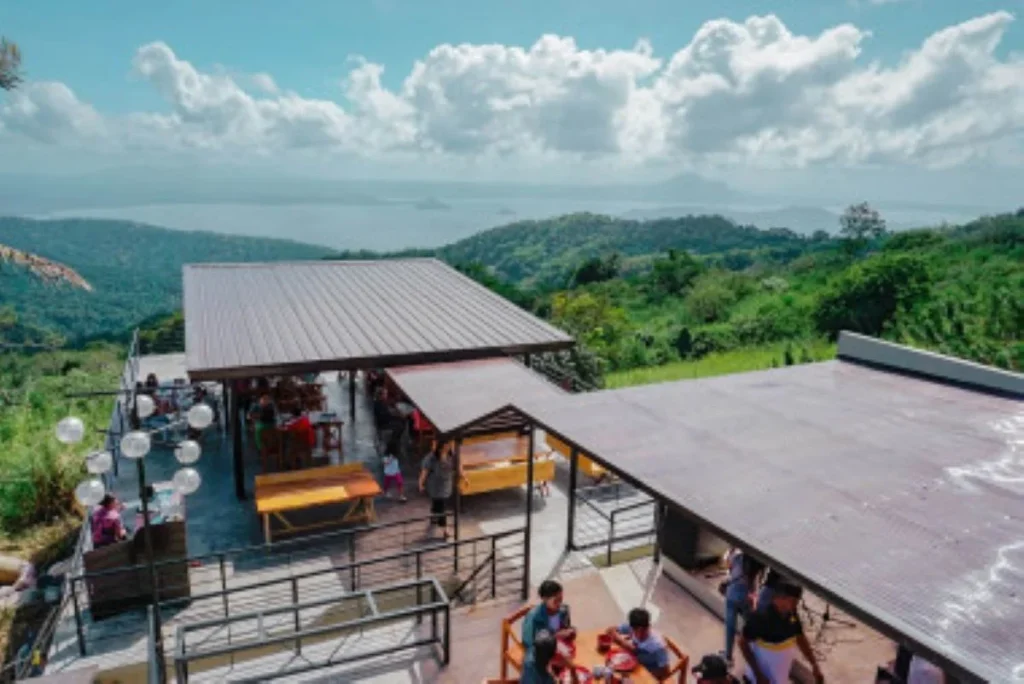 Photo taken from thequeensescape.com
The Cabanas Dine and Bar is the perfect spot if you want a chill dine & drink session with your cousins. It's across the Ayala Mall Serin and has an overlooking and breath-taking view of the mountains and sky. No doubt is it an Instagram-worthy restaurant. They serve all different types of food from chips to soup to varying drinks. A recommended must-try from their restaurant is their Bulalo. It is worth around P1250. The flavors melt into your mouth and are perfect for the chilly cold weather of Tagaytay. Another dish of theirs you should give a go is the Stuffed Rosemary Chicken with Java Rice that costs about P565. Its herbs and spices make it stand out and is definitely a dish you'll keep wanting in your mouth.
Kanin Club (Paseo De Sta. Rosa Laguna)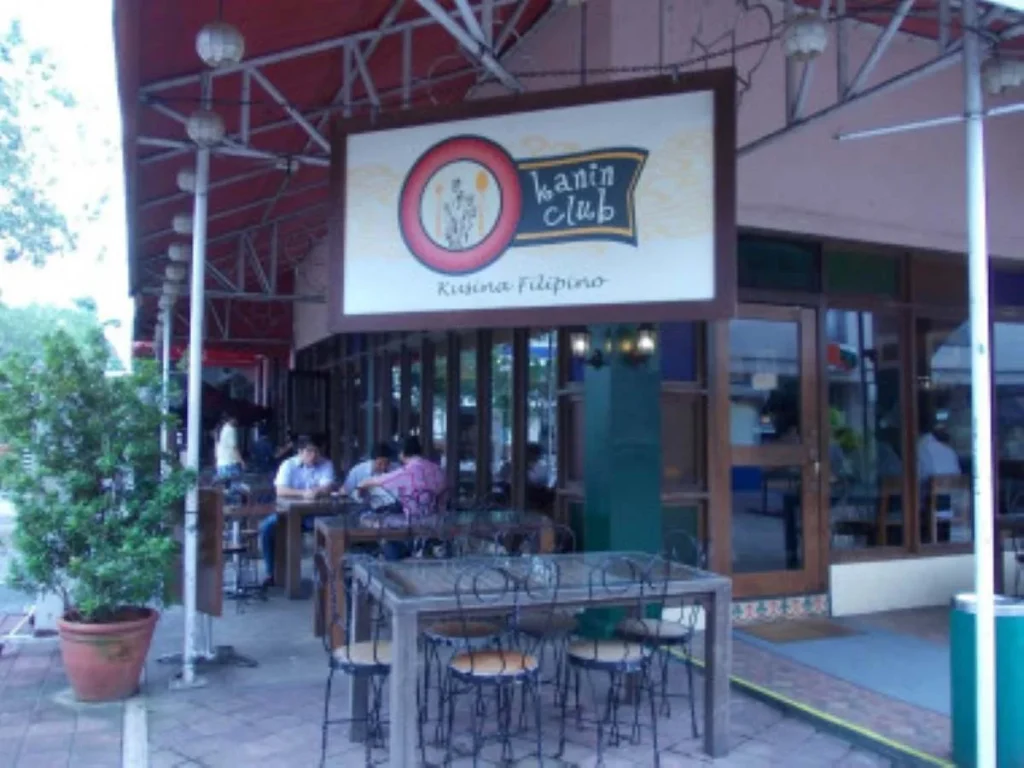 Photo taken from mstirontravel.blogspot.com
Kanin Club is a go-to for Filipino families' usual gatherings. Kanin Club is certainly the "Pig out" type of restaurant that of course, Filipino families are always enticed to. Kanin Club's food is top-notch and is sure worth every single penny. Another good thing ticked off your list in this restaurant is that it has a large serving, best for the whole family. Kanin Club offers different kinds of Filipino dishes with a twist. One most crazy yet tasty meal you have to try is the Crispy Dinuguan for P260. As weird as that sounds, the Crispy Dinuguan is a mouth-watering dish that makes every Filipino want to come back for more. For dessert, Kanin Club's Turon is the way to go. Unlike your typical Turon, Kanin Club's Turon rendition is stuffed with Ube, Macapuno, and Red Beans, and lastly topped with a delectable cheese ice cream. It's a Turon infused with Halo-Halo flavors and is unquestionably the most unique Turon you'll ever taste. With the cozy atmosphere, much like an oldies Filipino home, and great quality food, you'll leave this must visit restaurant with pure delight and a bloated tummy.
Kanin Club is located just a few minutes away from Valenza, Crown Asia's house and lot for sale in Sta Rosa Laguna offering.
Sulyap Gallery Cafe and Restaurant (San Pablo City, Laguna)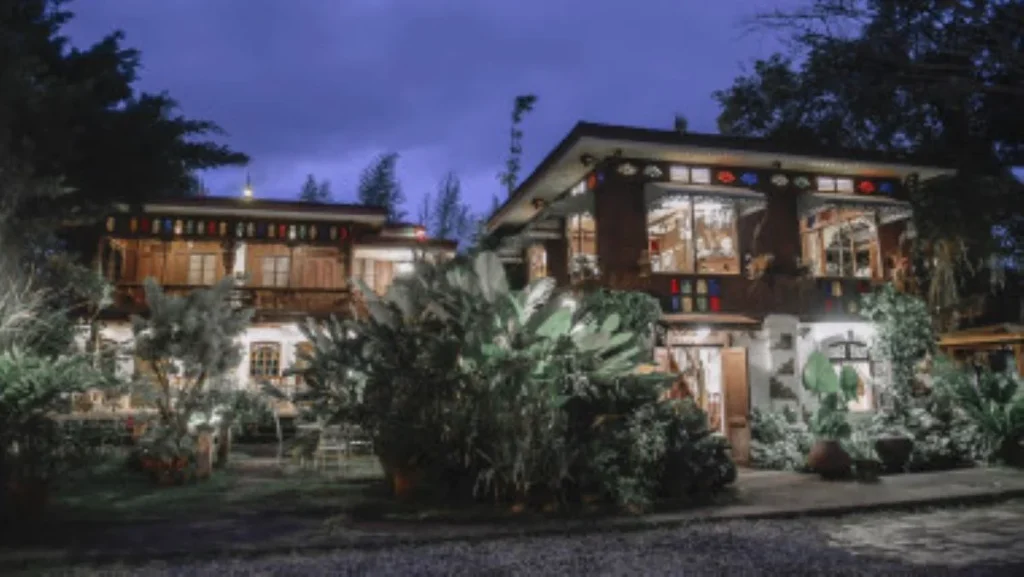 Photo taken from sulyap.info
Two words to describe Sulyap Gallery Cafe and Restaurant is "Aesthetically Pleasing." The place is very beautiful and the ambiance is breezy because of the hovering trees. Its atmosphere is serene and very relaxing. It's the place you'd want to get your photo taken for a quick Instagram post. The place leans toward an old-style establishment, it looks like a preserved ancestral home in the past century. Inside the establishment, you can see valuable antiques. Aside from its impressive oldies interior, the food is also one for the books. The Boneless Bangus Belly which costs P370 is a dish that will truly satisfy your taste buds. It's the sweet-garlic flavor that bursts into your mouth. Another crowd-favorite dish is the Kulawong Puso ng Saging for P340.00, it follows the original recipe of San Pablo City since this dish is a native of the place. It comes with some smoked coconut milk and is topped with grilled pork belly. It goes perfectly well with the Bangus and is indeed delightful to taste.
Sonya's Garden (Tagaytay, Cavite)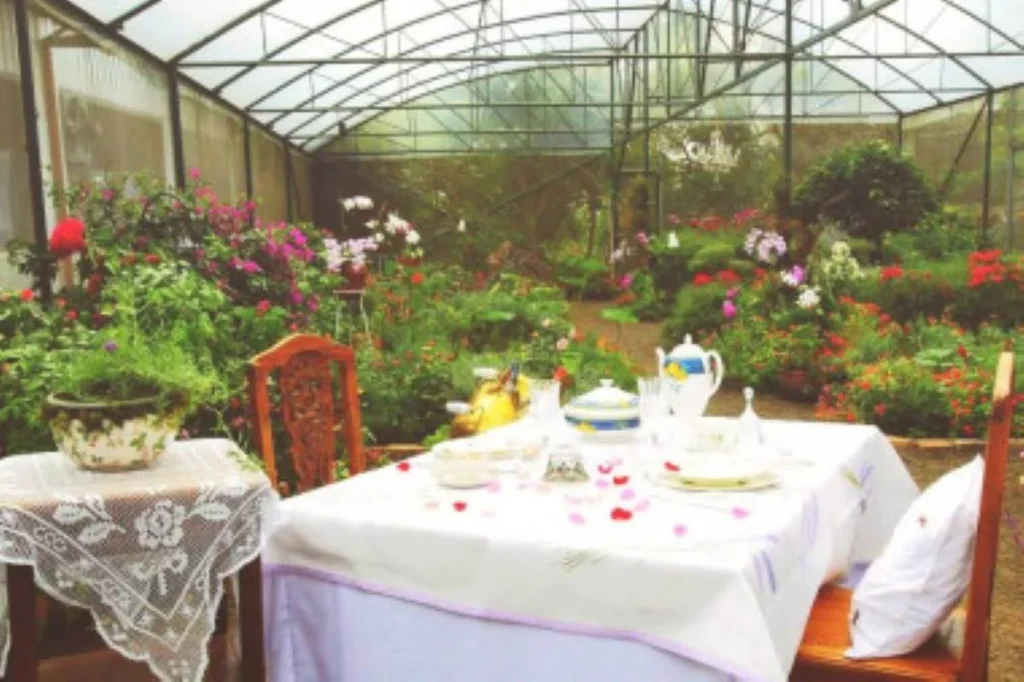 Photo taken from phtravelexpress.com
Sonya's Garden is a laid-back type restaurant with a relaxing ambiance. It's secluded yet filled with the beauty of nature. It's teeming with lush blossom flowers as well as different kinds of plants and trees. The atmosphere is tranquil and you'll feel very at ease just being in the garden. Their food is for those who opt for healthy living as their salads use homegrown ingredients which make them very fresh and yummy. And if you're not so fond of salads, there's food for you too. Sonya's Garden offers the best Herbed Roast Chicken & Prime Angus Ribeye Steak. In Sonya's Garden, you will realize that good food is always best when the scenery is just as amazing.
Check out Sonya's Garden as well as Valenza, a house and lot for sale in Sta Rosa Laguna offered by Crown Asia Properties, both locations are just a quick drive away from the Metro.
Related Blog: Road-Tripping in Laguna and Cavite: The Best Places to Go