The Largest and Longest-Running Book Fair in Manila.
While you're sitting comfortably in your cozy condo in Las Pinas, surrounded by shelves teetering under the weight of your beloved books. Well, hold onto your bookmarks and brace yourselves because I've got news that will make your book-loving heart skip a beat! So, to our fellow book lovers, as you sit there envisioning the comfort of your own condo, Get ready for an event that promises to be more than just a gathering of words on pages. Let the magic of the written word enchant you from September 13th to 18th, 2023. As one of the largest and longest-running book fairs in the Philippines will come to town! It's the Manila International Book Fair. and will be held inside the SMX Convention Center Manila. Be part of one of the grandest book fairs of the year!
What Is a Book Fair?
Before we begin we must know what is a book fair. A book fair is a dynamic literary event that serves as a meeting ground for authors, publishers, and book enthusiasts. It's a place where lots of different books are gathered together to show off and find new friends. There are also fun things to do, like meeting authors, talking about books, and sometimes even buying books, meeting with authors and publishers, or even participating in different games and contests and many more! This event is dedicated to all book lovers and enthusiasts from all over the place! It's a super cool event for anyone who loves books and wants to be part of a big book-loving community. So, if you're into reading or just curious about books, try to consider this event and have a memorable experience with your fellow book lovers!
A Quick Overview: Recent Book Fairs in the Philippines.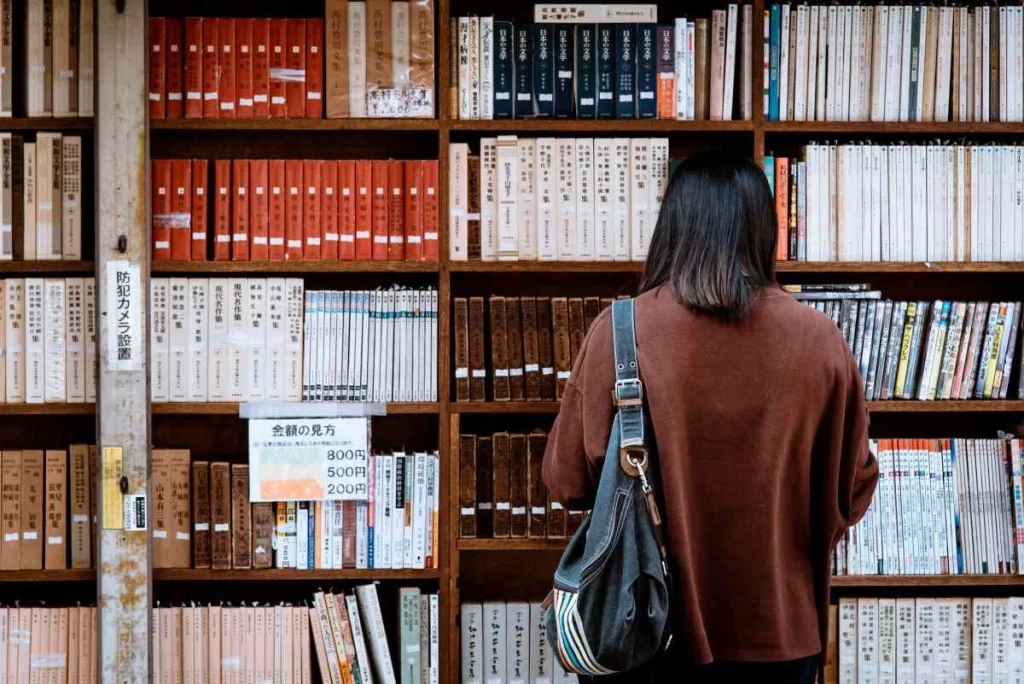 Enter the world of books as we present an overview of recent book fairs that have taken place in the Philippines. These vibrant gatherings have brought together authors and book lovers. In this brief overview, we will highlight the core and value of these book fairs, providing a glimpse into the Philippines' expanding literary scene. Join us as we explore the highlights of these fairs and discover the literary gems they have to offer.
Filipino Book Festival: The Filipino Book Festival is an annual event that pays homage to the rich artwork of Filipino literature and culture. This festival serves as a vibrant platform for Filipino authors, publishers, and literary enthusiasts to come together and celebrate the written word.
The Filipino Book Festival is a haven for book lovers, a place where the magic of literature and the cultural heritage of the Philippines come together.
Cebu Literary Festival: The Cebu Literary Festival is a gathering that celebrates and supports Cebuano literature, fostering a sense of pride in the region's literary heritage while encouraging the exploration of new voices and narratives.
Although not exclusively a book fair, the Cebu Literary Festival in Cebu City showcases local literature and authors. It's a great event for book enthusiasts to explore and support Cebuano literature.
University Book Fairs: University book fairs are specialized events hosted by educational institutions to provide students, faculty, and the broader community with access to a wide range of academic and educational materials.
Many universities and colleges in the Philippines organize book fairs on their campuses. These events often feature academic books, textbooks, and educational materials.
What is the Manila International Book Fair?
The Manila International Book Fair is an annual event that brings together publishers, booksellers, writers, and readers in the Philippines. The fair allows exhibitors to promote their latest works while also giving book enthusiasts the opportunity to discover new titles and engage in activities such as book signings, author conversations, and workshops that you may enjoy!
The Manila International Book Fair was founded in 1979 by Primetrade Asia, Inc., the country's largest exhibition organizer. With only 24 exhibitors and approximately 16,000 people, the event began as a simple meeting of local publishers and booksellers at the Philippine Plaza Hotel. The fair's breadth and popularity grew over time, attracting more exhibitors and spectators from all over the Philippines and overseas.
The Manila International Book Fair celebrated its 40th anniversary in 2019 with over 170 exhibitors, including foreign publishers from all over the world. The event also included book launches, book signings, panel talks, and workshops for people of all ages and interests. The Manila International Book (MIBF) Fair promotes the love of reading and learning in the Philippines and acts as a platform for the country's thriving publishing industry to showcase its skill and innovation to the rest of the globe.
What Are the Activities Should You Expect?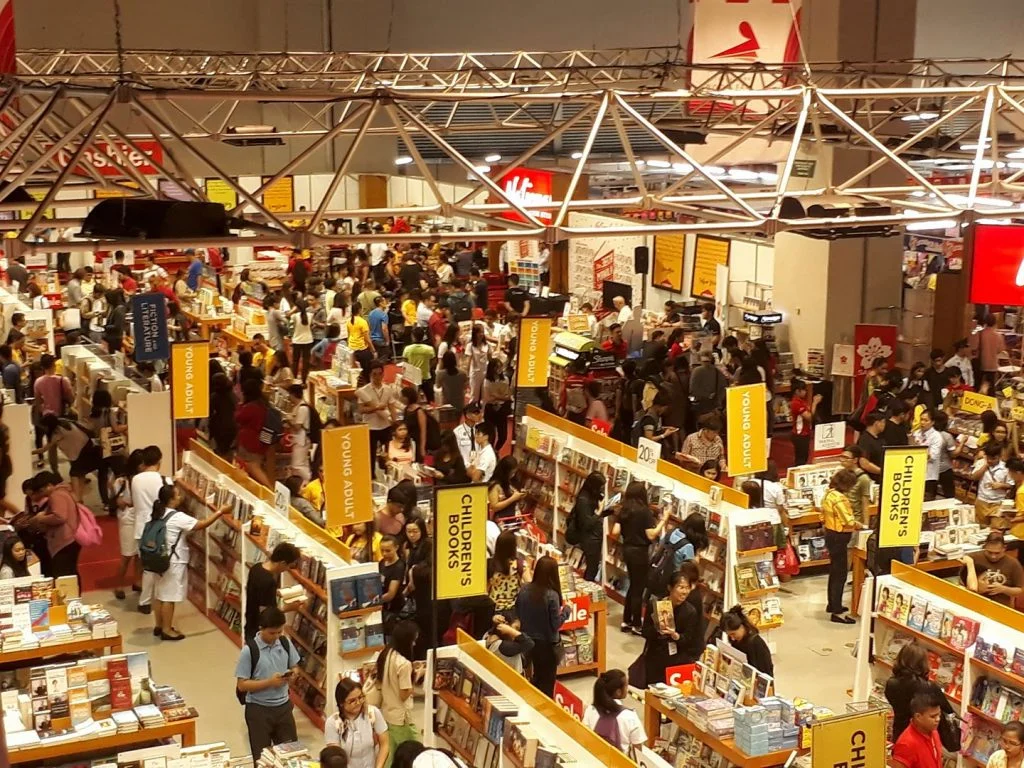 photo from: primer.com.ph
The Manila International Book Fair (MIBF) has been a highly anticipated event for book lovers from all over the country over the years. the MIBF is an annual event, The fair has become one of the most significant cultural events in the country, promoting literacy and providing people from all walks of life with access to an incredible range of books. So What does this event have to offer to everyone?
Discovering New Books.
The book fair provides book enthusiasts with a wonderful opportunity to peruse and discover new books that may not always be available in ordinary bookstores. Several local and international publishers and distributors display their books, offering readers a diverse range of genres and authors to pick from. People are always browsing through books in the exhibition halls, and some even compare pricing for books they are interested in.
Author Meet-and-greet session.
Author meet-and-greets are some of the most awaited parts of the MIBF. Visitors have the chance to interact with their favorite authors, ask questions, and even have books signed. For aspiring writers, it is an exclusive opportunity to meet publishers and agents, get feedback on their work, and receive advice on the publishing process.
Book Launch Sessions.
The Manila International Book Fair 2023 book launch sessions are highly anticipated events when authors and publishers are about to debut new books. Authors present their novels and read portions while communicating with their readers during these sessions. Publishers frequently utilize these sessions to promote new releases, offering guests a preview of what to expect in the following months.
The Manila International Book Fair 2023 organizes book launches by themes, with each genre getting its own session. Attendees can expect a wide variety of genres, such as fantasy, nonfiction, poetry, children's literature, and scholarly works. Typically, book launch sessions are hosted in a designated location with seating for attendees. The author or publisher will provide a brief overview during the event.

The sessions run for about 30 minutes to an hour, depending on the book and author. The book launch events at the Manila International Book Fair 2023 are an excellent opportunity for authors to promote their work and connect with their readers, as well as for attendees to discover new authors, and books and expand their reading horizons.
Workshops and Games.
The MIBF offers more than just sell and promote books. It is also a learning experience, with seminars and workshops for aspiring writers, bloggers, publishers, and other book industry professionals. These workshops cover different areas of the book industry, such as writing ideas and advice, marketing techniques, and publishing insights, among other things. Attendees will get the opportunity to hear from industry leaders and broaden their understanding of this industry.
The MIBF also holds games and contests to entertain the visitors and promote literacy. They vary from crossword puzzles to scavenger hunts; to win, game participants need to answer questions related to books and authors. There are also exciting raffle draws with valuable prizes, such as book gift certificates, which keep visitors engaged and excited throughout the event.
Why You Should Not Miss Out on This Biggest Book Fair Event?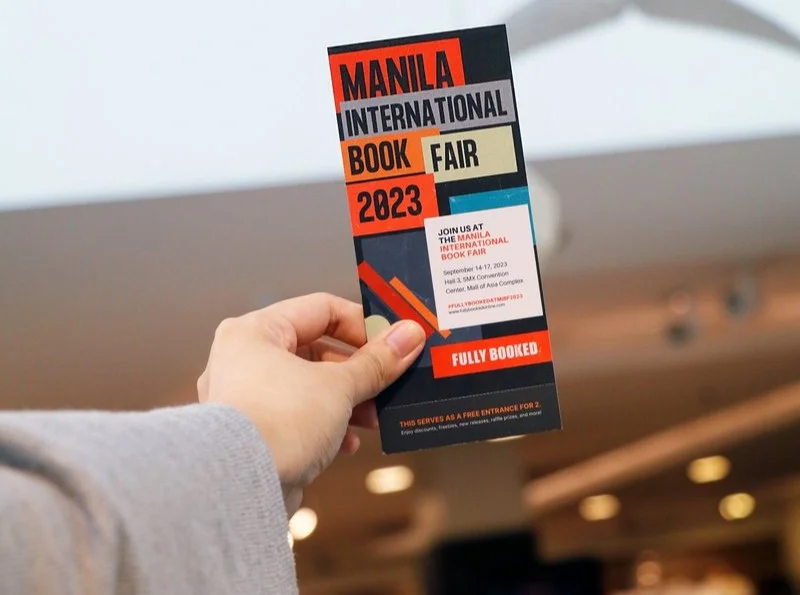 photo from: twitter.com/_FullyBooked/
Attending the Manila International Book Fair 2023 is a great way to discover new books, meet authors and publishers, attend workshops and seminars, get exclusive deals, and experience Philippine culture. It's an exciting event that book lovers, writers, and anyone interested in the publishing industry shouldn't miss.
If you're someone who loves to read and living in a condo near Pasay or Las Pinas then you shouldn't miss out on this event. The book fair is an excellent opportunity to discover new books, authors, and genres. You can browse through a wide selection of titles and get recommendations from publishers, authors, and other book enthusiasts. Whether you're a fan of fiction, non-fiction, or children's books, you'll find something to suit your interests at the book fair.
The book fair also provides an opportunity to learn about Philippine culture. Cultural accomplishments, exhibits, and other activities highlight the country's art, history, and tradition. Attending the book fair is an opportunity to learn and experience Philippine culture in addition to literature. Mark your calendars and make sure to attend this fantastic event.
Related Blog: The Largest Book Fair Returns this 2023, Book Lovers Get Ready