Amalfi, a 25-hectare community in Dasmariñas Cavite, radiates the warmth and a distinct charm of true Italian lifestyle and the ambiance of a resort with lush greenery for landscape. The quiet streets in Crown Asia's enclave community – Amalfi at The Island Park provides the ideal environment for families of all kinds – prime, convenient, and laidback. With its serene elegance, it is the one place everyone wants to go home to. Featuring a design that blends seamlessly into nature, this is where your home meets luxury.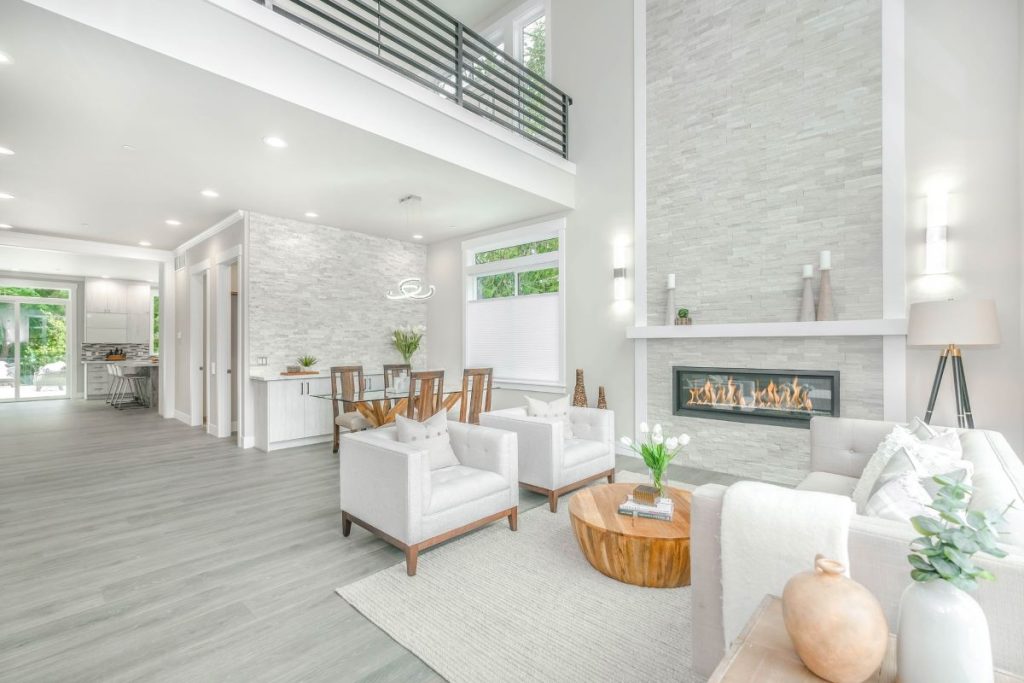 Premium Living at Its Finest
Dasmariñas is known to be one of the most exclusive and affluent locations in the Philippines where you can find a wide range of residential, commercial, as well as prime-academic real estate to meet all your varying needs. Amalfi at The Island Park aims to provide the best living experience for its residents.
Staying true to its namesake in Italy, houses at Crown Asia – Amalfi at The Islands is a reflection of the perfect home you've always wanted. The elegance of Italian sophistication is readily seen in the architectural designs of the homes of Crown Asia – Amalfi at The Islands Dasmarinas. The work of highly skilled architects and designers is clearly evident in the houses at Crown Asia. Luxuriously appointed with high-quality materials, they create a sense of elegance and sophistication.
Experience the true expression of Italian luxury found in the fine craftsmanship of each home. From its stately exterior to its impressive interiors, every detail is second to none. Amalfi at The Island Park is a great place to enjoy the sophistication of Italian living while indulging in a relaxed resort-like atmosphere.
The completed amenities comprise the most exquisite and luxurious, including clubhouse, swimming pool, function room, basketball court, and playgrounds.
Yours to discover, Amalfi is a place where world-renowned luxury and the natural surroundings come together in an unrivaled way.
Premium Convenience Right At Your Doorstep
Amalfi is strategically located in the heart of Dasmariñas, Cavite. It is right across major landmarks such as St. Paul's College, Asian Hospital, De La Salle University and Medical Center, SM Dasmariñas, and other business centers. Aside from that, the Mango Grove events center is located inside The Island Park.
This premium community will allow residents to feel the difference in living, where top-tier amenities are within reach. May it be schools, hospitals, and other establishments, Amalfi at The Island Park has got you covered:
Schools in and around Dasmariñas:
St Paul College inside The Island Park
San Beda Alabang
Lyceum of the Philippines Cavite
De La Salle University Dasmariñas
Emilio Aguinaldo College
Technical University of the Philippines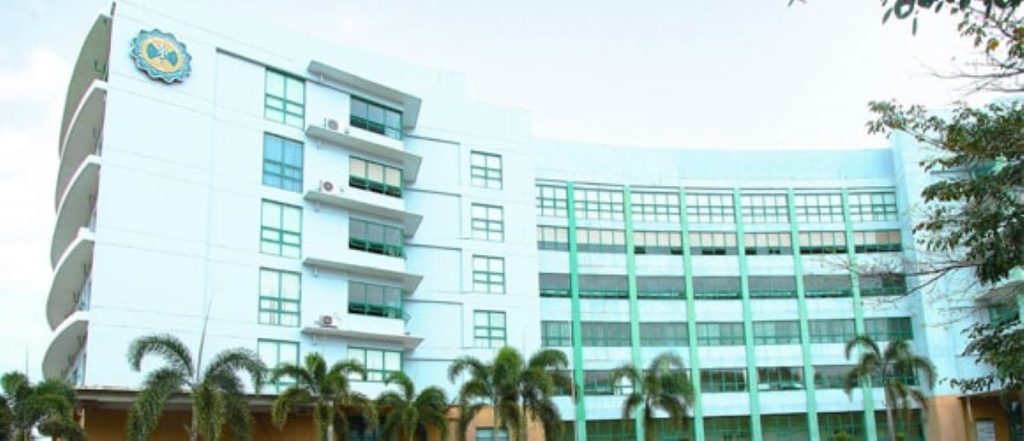 Hospitals in and around Dasmariñas:
Asian Hospital and Medical Center
Alabang Medical Center
Ospital ng Muntinlupa
Metro south Medical Center
Medical Center Imus
Our Lady of Pilar Hospital
Other Establishments in Dasmariñas
Mango Grove (an event center inside The Island Park)
SM Dasmariñas
Robinsons Dasmariñas
Waltermart Dasmariñas
SM Molino
SM Bacoor
Alabang Town Center
Festival Mall
Fernbrooks Garden
St. Benedict Chapel
Saint James The Great Parish
A Laidback Lifestyle in Dasmariñas
Crown Asia's Amalfi lets you experience resort-like living right from the comfort of your home. Set inside a gated enclave, it presents Italian-inspired residences surrounded by a refreshing atmosphere of green parks and landscapes complete with superb amenities. The territory of Amalfi has been designed according to the latest trends and combines respect for the natural surrounding with sophisticated gardening. We offer a serene, convenient, and secure place to live in. The calming ambiance of greenery adds freshness to the environment and makes you feel at home. It is an ideal place to live in where you can escape the hustle and bustle of the busy city. In addition to its convenient location, life within the tranquility of the facilities guarantees a serene experience. Amalfi gives you the privilege to experience the tranquility of nature and the convenience of living. The clean and wide avenues with beautiful trees give an air of exclusivity.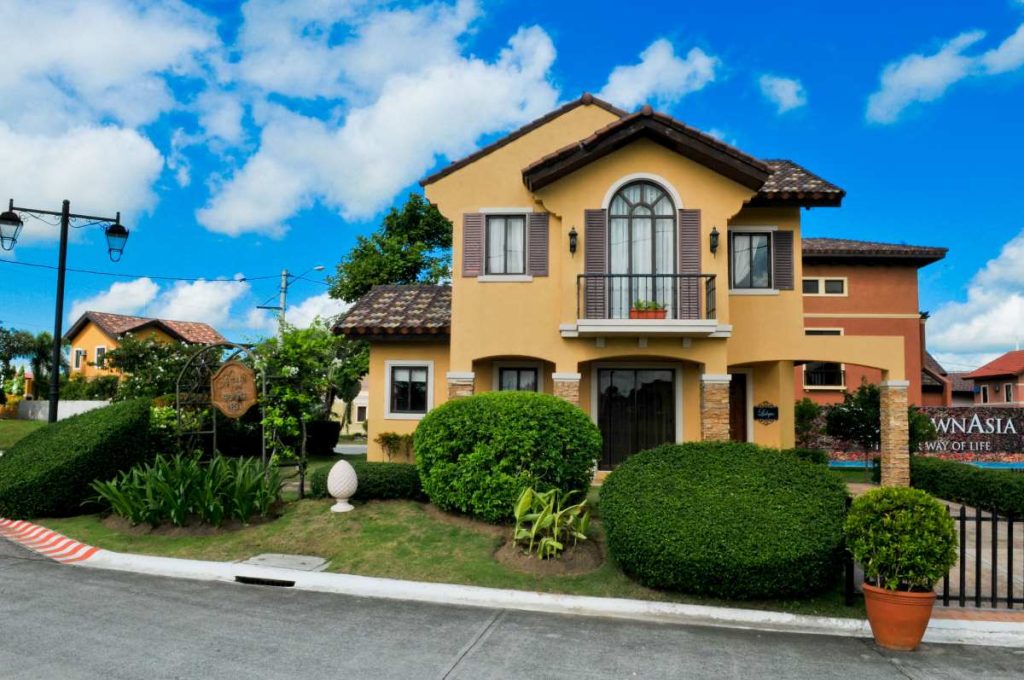 Amalfi: A Premium Home You Deserve
A haven away from the bustle of city life, Amalfi at The Islands offers a Mediterranean experience close to home. At Amalfi, you get to spend quality time with your family and friends while enjoying a grand time away from the hustles and bustles of city life. Crown Asia – Amalfi at The Islands (Dasmarinas, Cavite) homes offer a plethora of amenities for you and your family to make spending quality time even more special. Amalfi houses Crown Asia's newest collection of homes. It is a modern masterpiece designed to provide luxury and quality living in the heart of Dasmarinas.
This prime residential development combines the European charm of its namesake "Amalfi" with a touch of sophistication to introduce the tropical bliss of The Island Park. Amalfi is one of the most pleasurable places to call home, designed for fun and leisure with its Italian-themed amenities: swimming pool, clubhouse, playground, function room, and basketball court. Experience the fine lifestyle of The Island Park, Amalfi. Exquisitely designed to mimic the glittering southern Italy and is only a quick drive away from Manila's hustle and bustle. Imagine leisure in a tropical paradise, with world-class amenities in an intimate residential development.
Luxury is a way of life in this 25-hectare exclusive community in Aguinaldo and Governor's Drive Dasmariñas Cavite, providing the best of everything while you laze away in the eye-catching greens in a private paradise. Enjoy the best in community living with a whole new experience of Dasmariñas, Cavite. This luxurious residential community offers the best living experience by blending lavishness and tranquility in one place. A blissful retreat from the hustle of crows and cars, Cavite's exclusive subdivision is full of tropical greenery. Harmony Homeites can enjoy a lifetime of leisure, which makes relaxation a way of life. Amalfi is luxury living at its finest. Breath-taking views, flawless interior design, and impeccable community create an experience you'll be sure to love. With premium living at its finest, convenience right at your doorstep, and a laidback lifestyle, Amalfi is a premium home you truly deserve.
Related Blog: The City of Dasmariñas: Everything Within Reach