Ever since the pandemic happened in the South, many companies have emerged into the work-from-home setup. Employees get to work at home because of COVID-19, making it safer for everyone. They get to maximize their time and bond with family or friends much longer than they could imagine compared to working from the office. And, it is less of a hassle since they get to deduct their travel time from their daily routine.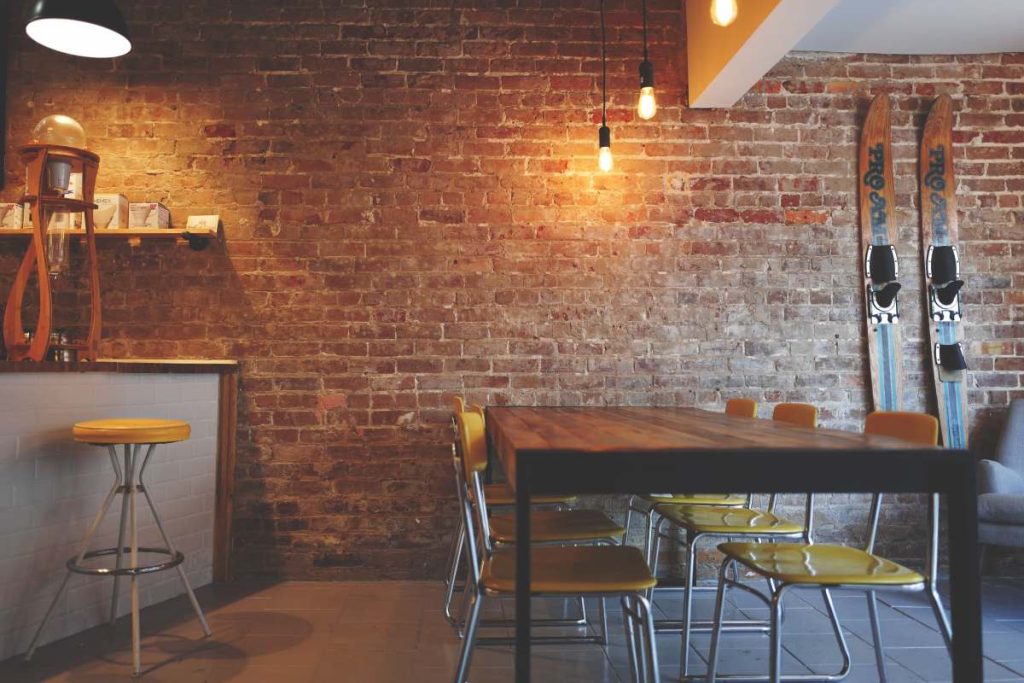 But, as much as working from home is a more convenient setup than the office, it cannot be denied that there will be some distractions, and work from home setup lacks a good working environment. The laptop at your dining table beckons, and you may not feel enough separation between your work and life. It can contribute to feelings of overwhelm or even burnout.
That is why many people tend to visit their local coffee shop to get away from the feeling of home and make their working day a little bit different from the everyday. Local coffee shops have also risen amidst the pandemic, especially here in the South. At Tara Sa South, a Facebook page where they feature local food hubs and coffee shops in the South, posts lots of restaurants, including coffee shops nearby. And for our workaholic coffee enthusiasts, we have selected and gathered a list of coffee shops where they can enjoy their daily cup of coffee and enjoy the relaxed atmosphere. If you are in Bacoor and got thinking, "Are there coffee shops near me? " this blog will definitely help you.
Coffee Shops Near the City of Bacoor Where you can Bring your Work Amidst the Pandemic
2nd Coffee
Because of its minimalist-themed interior and affordable coffee, 2nd Coffee, which just opened last March 2021, has made its name in the coffee industry around Imus and Bacoor. Customers do not need to worry about bringing work to the coffee shop as WIFI is available to paying customers and electrical outlets are available in limited seats.
2nd Coffee is open every Tuesday to Sunday from 1 PM to 9:30 PM and is located at Gen. Emilio Aguinaldo Parkplace Strip Anabu 1-D, Imus Cavite.
Coffee Project
If you are in Bacoor and wondering if there is an aesthetic coffee shop near me or specifically thinking if there is a coffee project near me, then you are in for a treat!
Who doesn't want to enjoy a cup of coffee at one of the most Instagramable coffee shops in the world? Coffee Project has made its name not only in the Philippines but also in other countries because of its beautiful interior and high-quality brewed coffee and delicious food. WIFI is available to paying customers and electrical outlets are limited to some seats.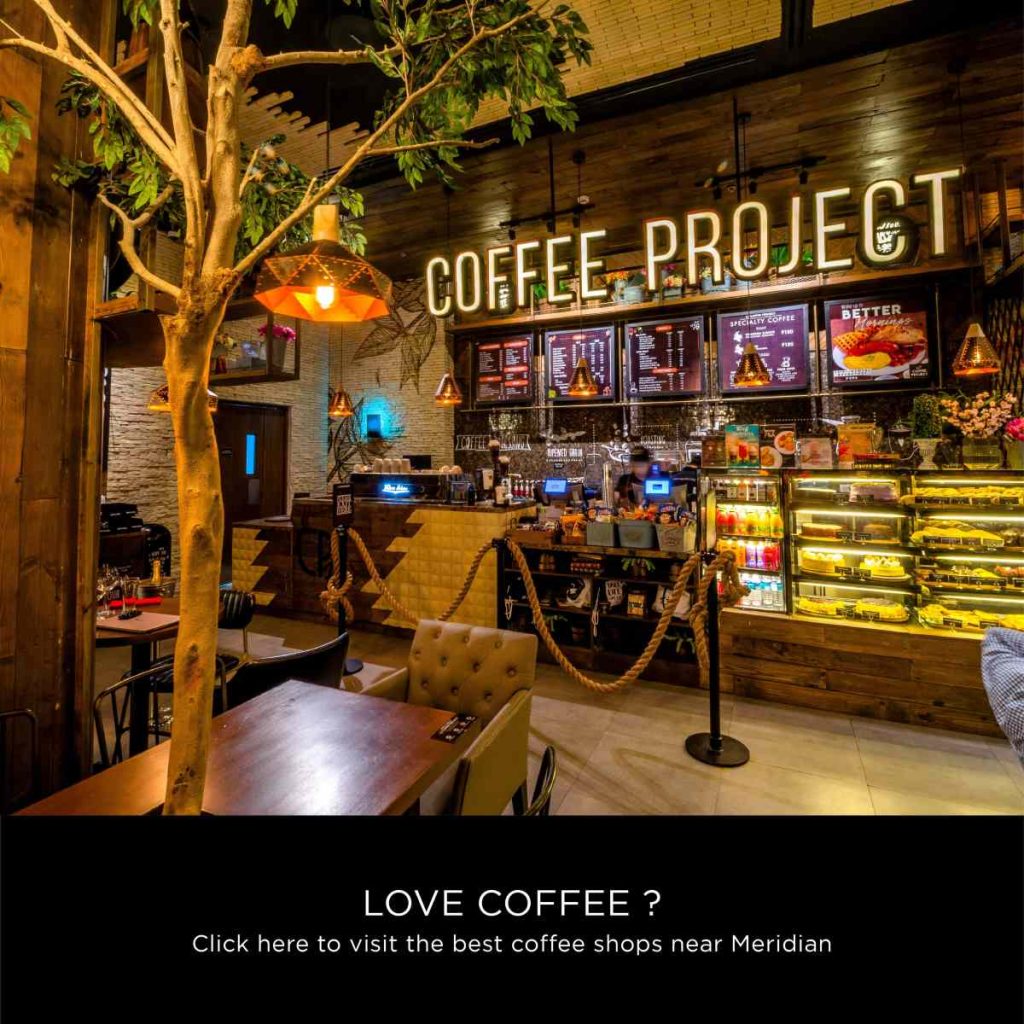 The closest Coffee Project branches near Bacoor are located at AllHome Imus, SOMO – A Vista Mall, and EVIA and are open every day, depending on each mall's opening and closing hours.
ROMA
If you ever find yourself along Molino Boulevard in Bacoor and you suddenly looked for a cafe near me, then ROMA should be your best choice!
Roma Cafe just opened last June 2021 and has already been the talk of the town of the coffee enthusiast in the South. With its Italian-like interior and ambiance, working will just feel like a vacation to the East. It looks like a place to date but it is also ideal to bring work as WIFI is available and electrical outlets are available on limited seats.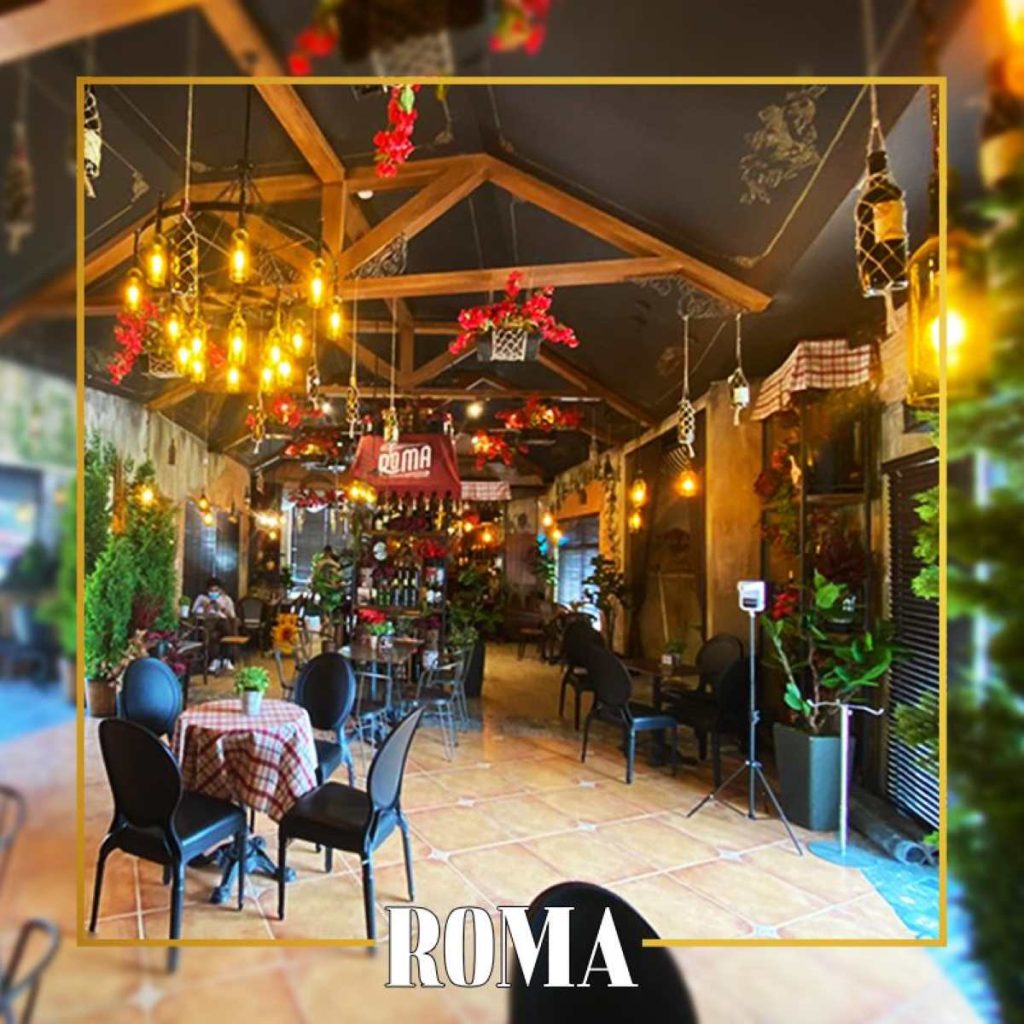 Photo from facebook.com/romacafephl
Roma Cafe is open every day from 7 AM to 10 PM on weekdays and 7 AM to 11 PM on weekends. They are located at Niog Road, corner of Molino Boulevard, Bacoor Cavite.
Dear Joe
For the workaholic coffee enthusiasts who love to write, this is it! Dear Joe is the Philippines' very first letter writing café and this may be the best coffee shop recommended on this list. With its interior full of letters, greenery, framed prints, and murals on the walls, it gives a cozy vibe that is perfect for boosting work productivity. Electrical outlets are available on limited seats and WIFI is available for paying customers.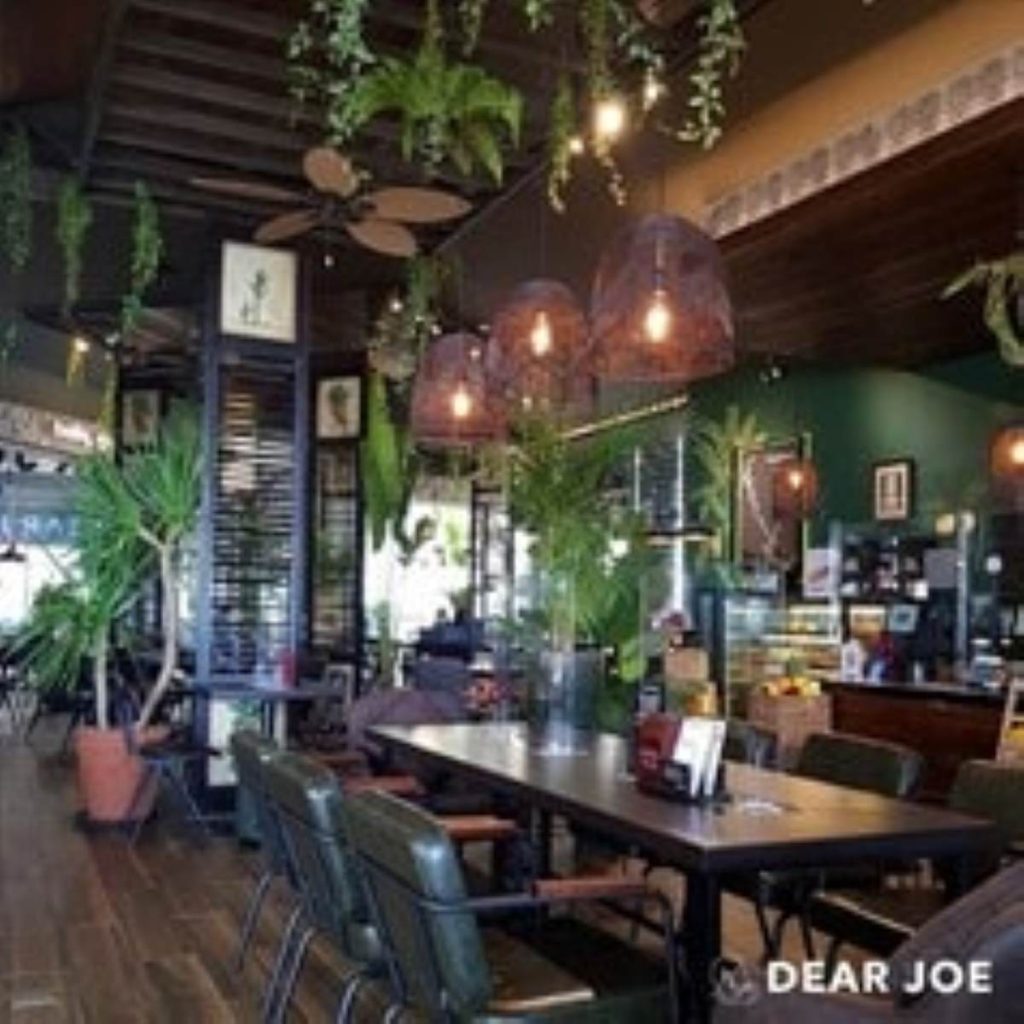 Photo from facebook.com/dearjoephl
The closest Dear Joe branches near Bacoor are located at SOMO – A Vista Mall, and EVIA and are open every day, depending on each mall's opening and closing hours.
San Marco
Another Italian-inspired coffee shop on the list that looks like a romantic, dating café but can also be a place to bring work is the San Marco Café. As the owner, Manny Villar said in his Instagram post, the new café is "a place that is delightful in every corner, a place that will make you feel alive, and a place that will remind you that life is beautiful." Surely, coffee enthusiasts who wish to bring their work to the café won't feel the workload because of its sophisticated, beautiful ambiance. Electrical outlets may not be available at some seats but WIFI is available to all EVIA customers.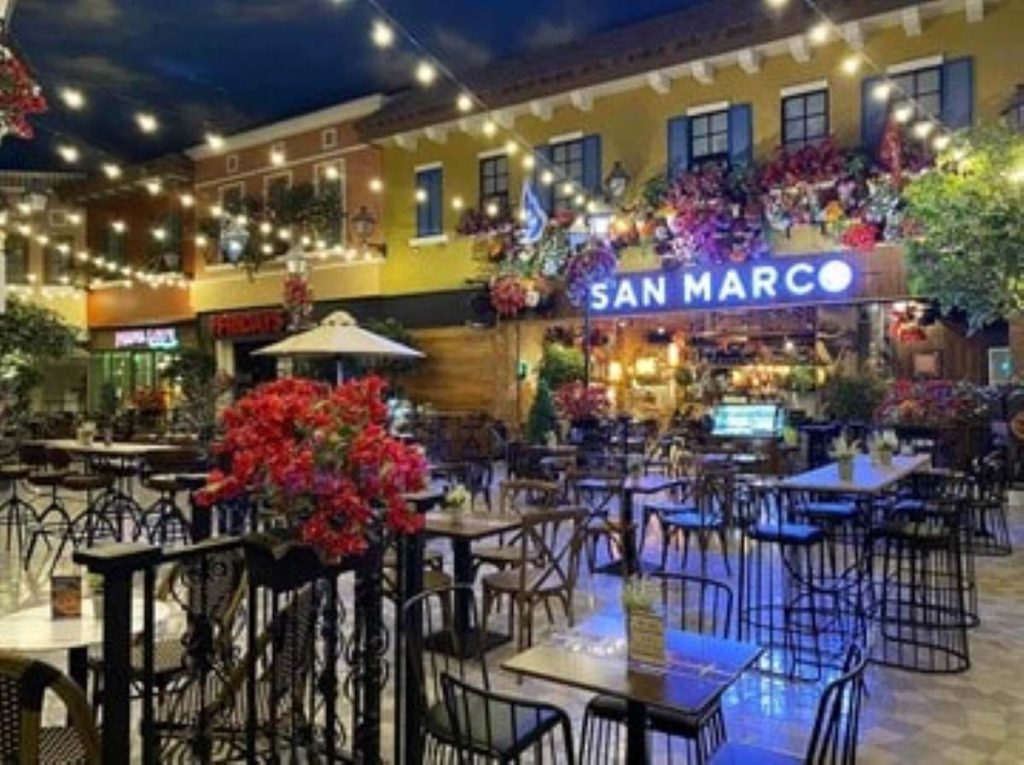 Photo from facebook.com/sanmarcophl
San Marco Café is located at Level 2, Piazza, Evia Lifestyle Center, and is open every day from 8 AM to 9 PM.
Dining under the Effect of the New Normal
For the safety of everyone, coffee shops comply with the IATF's safety regulations. All should do their part and follow the establishment's safety guidelines of contact tracing, social distancing, and wearing of face mask and face shield at all times.
Meridian by Crown Asia: Condo Property in the Vicinity of Instagramable Coffee Shop
Meridian by Crown Asia is a condominium for sale property strategically located in Bacoor City, Cavite where people can find multitude of local coffee shops, including Vista's very own Coffee Project, Roma, Dear Joe, and San Marco. It is also near the NOMO Mall.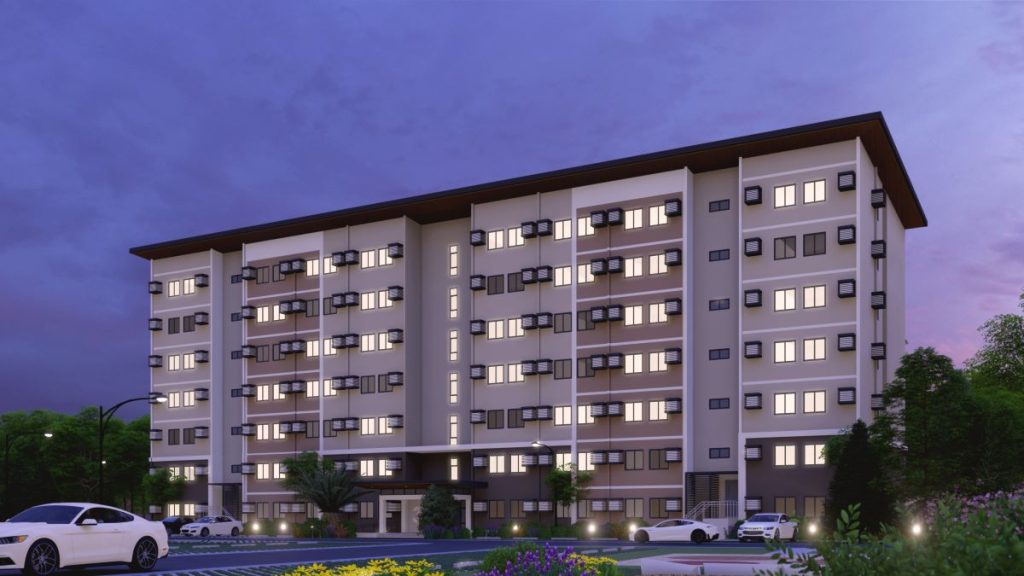 Meridian is a 5-hectare midrise condo development in Bacoor. Make your condo living experience in Bacoor more memorable. Click here to know more about the condo for sale property.
Related Blog: Building Your Own Coffee Nook at Home