When you design your dream home, it feels both exciting and overwhelming. Of course, you set your own expectations of how you want it to look and whatnot. While you can get creative and start right away, you need to know where to begin with.
Whether you are designing your existing home or your newly bought house and lot for sale in Bacoor Cavite, designing your dream home is a process of gathering, inquiring, and being properly informed. And to help start off, here is a step-by-step guide to designing your dream home.
Steps to Design Your Dream Home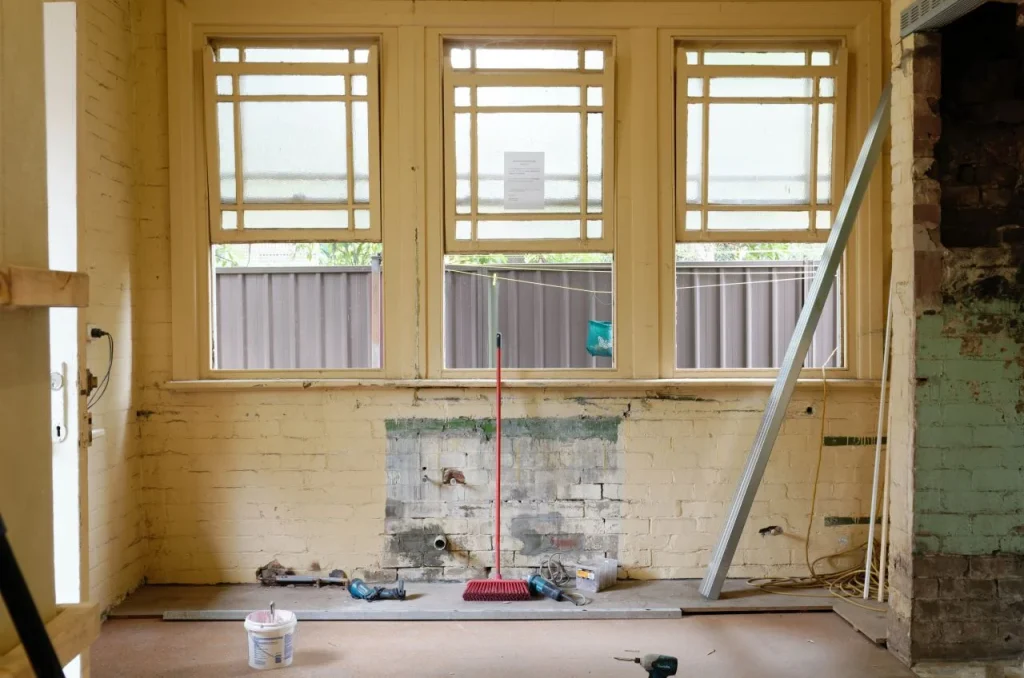 Budget
One of the most important to start the design process is to set the budget. How much will you be spending? What are the costs for materials and interior? Will you be hiring a team and how much will their professional fee cost?
There's nothing wrong with going all out or going splurge for your dream home, it is your dream home design after all, however, you should consider you getting your money's worth and that you are spending it right.
So consult professionals, source the cost for materials and design team professionals, and a lot a portion of your savings on making your home design.
Here are some expenses that you will likely spend:
Construction materials
Permit fees
Framing
Site work
Worker fees
Consultation fees
Interior and exterior finishes
Plumbing and electric wiring
Look up design inspirations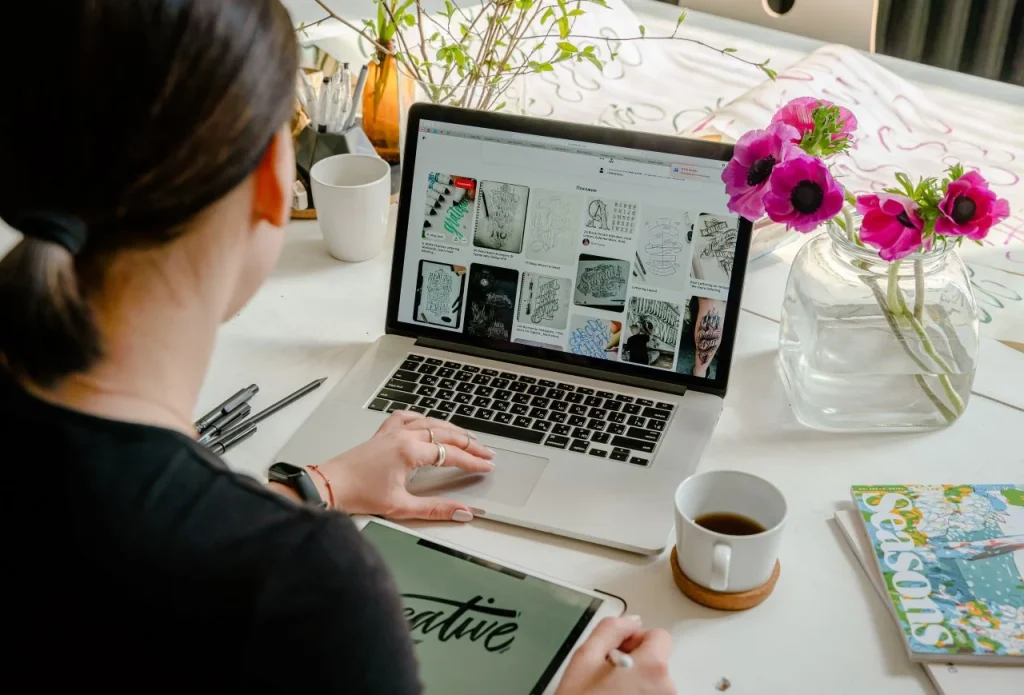 While incorporating your lifestyle, look for design inspirations for your new home or for your home design. Maximize the features of your house that will go well with your aesthetic and be informed on the kind of materials used.
By now you should be final with what design home you want modern, traditional, contemporary, or farmhouse- to avoid having to redo sketches and plans that will affect the time frame of your house.
Get a Trusted Team
Next is whether you will hire professionals or gather a lot of workers for your home design, forming your team is crucial since you will have to work closely with people who will be transforming your ideas into reality.
Hire trusted professionals, interior designers, and contractors that have credentials. Research for builders or contractors in your area that have positive reviews and can work honestly with clients.
Create Floor Plans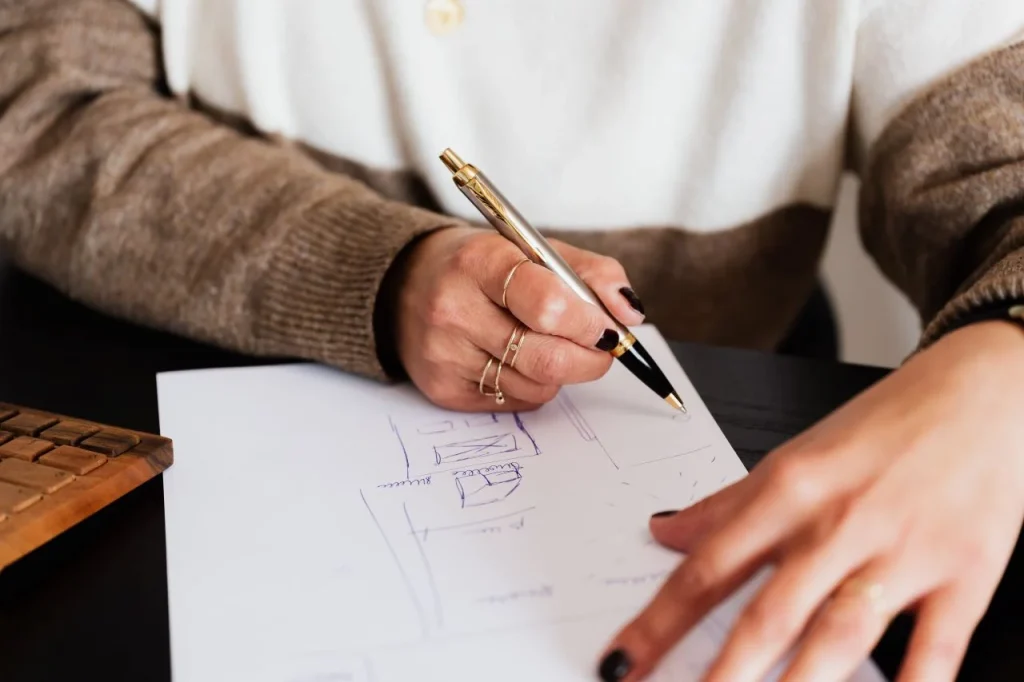 The construction of your home design project relies on the floor plan that you decided on with your contractor. There are house plans available online you can get ideas.
Coordinate with your contractor with ideas that you want that meet all your needs and are reasonable with your allotted budget.
Develop a floor plan that prioritizes the function of your new home such as working with the landscape, utilizing surroundings, and making your home design practical. Once these floor plans are executed, they would be difficult to undo so think before you finalize.
Get the Necessary Materials
Once the above steps are done, start scouting the necessary materials for your home design. Get quotations and search for the best deals when buying materials like tiles, furniture, and appliances.
Try using low-maintenance materials that don't absorb dust which makes it easier to clean. There are also plenty of modern materials which are convenient to use and will make your dream home safer during natural disasters.
Find the Right Property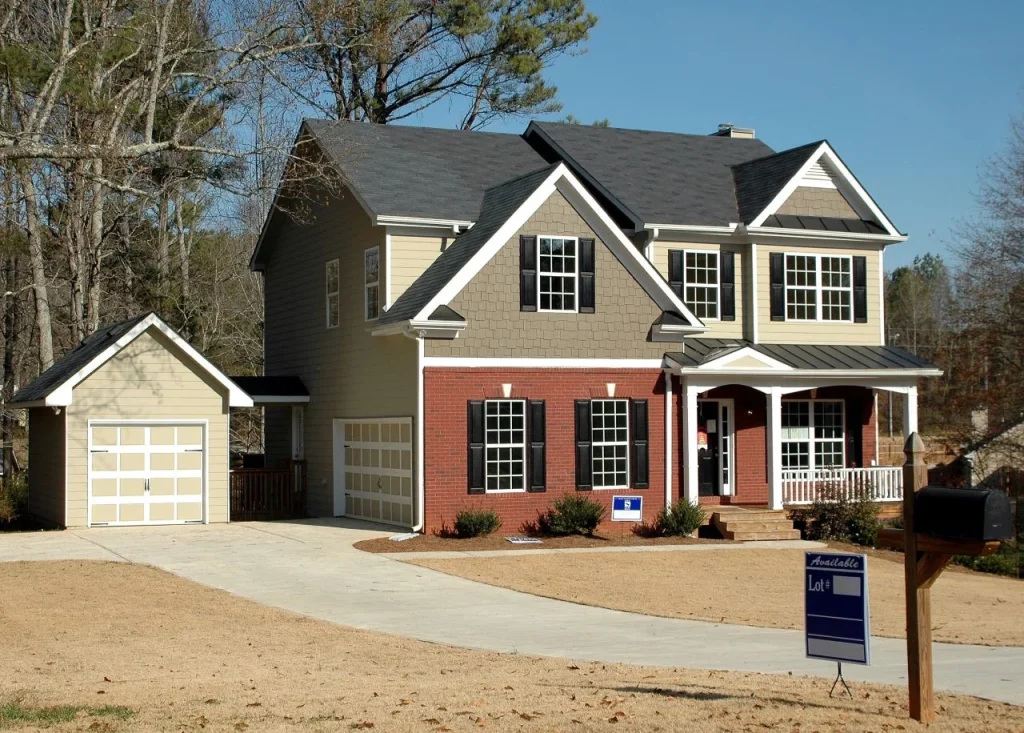 Your new home needs to be situated in the right property without sacrificing safety and allowing you to fully maximize all areas.
Research and narrow down options for your preferred areas. Look into the property history, compare low prices and nearby establishments, and see if it fits your lifestyle.
When you design your newly bought house and lot for sale in Cavite, you should be able to visualize how your dream home will turn out.
Work With a Timeframe
Stick to your allotted time frame by making sure that you are final with the decisions made on your floor plan. Otherwise, the time frame can also be affected by natural causes like bad weather. It usually takes an average of 8 months to create a new house, the more you add custom ideas the more it will take longer to finish.
Design Ideas for Your Own House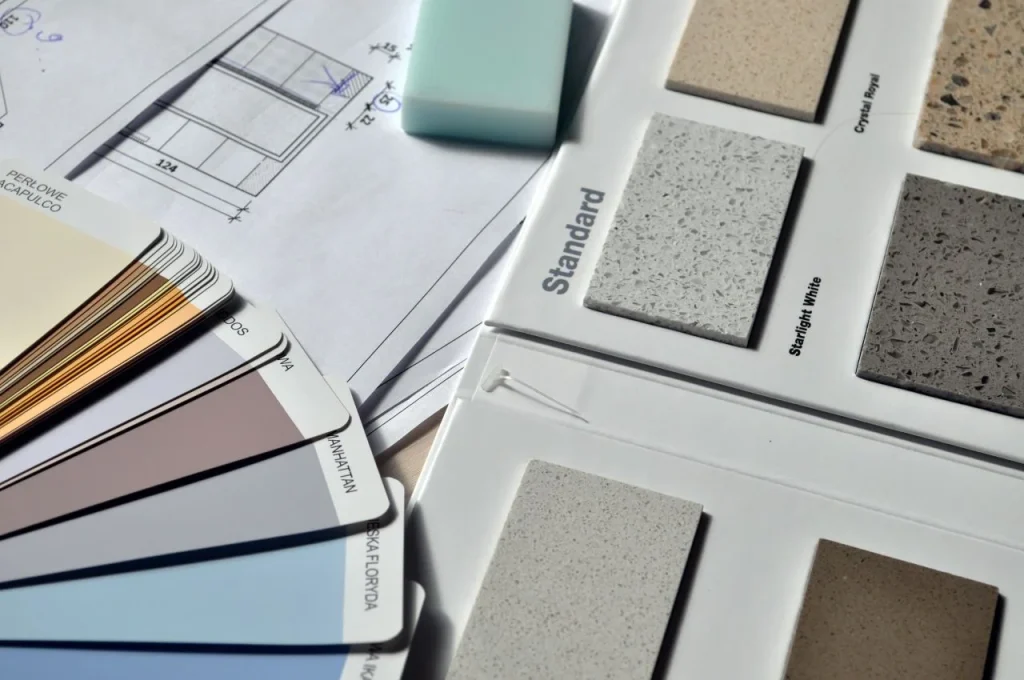 Lighting
Lighting affects the design of your home. Whether it's a southern or northern window, the placemat will affect how much light will come through the window.
Utilize the lighting of your house to emphasize certain objects like a houseplant, or have an au natural bright looking home, minimize furniture.
Maximize Space
If it's overlooking a nature scape, place your living room set facing the view. A bigger lot can be used for a smaller swimming pool or for your garden. When creating your house plans utilize all areas of your house.
Neutral Is Key
There's nothing wrong with a maximalist design for your home space, but if you want to achieve a clean, low-maintenance space, choose a neutral design. This also makes floors, walls, and bigger spaces of your house look cleaner and new.
A neutral design also puts more emphasis on the structure of your house such as windows or carved doors. Coordinate with your interior designer or consult on heirloom pieces you may want to keep that can go against the design of your house.
Storage Space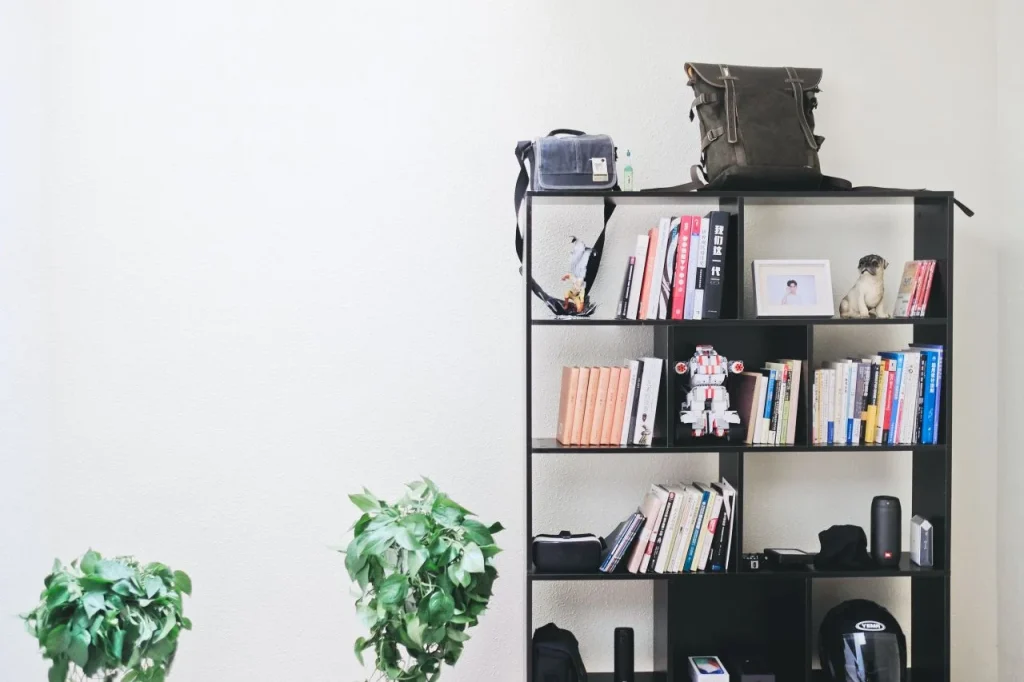 Other designs for your interior are a storage space either an attic, basement, or under the staircase. If you are considering one, include that in your floor plan.
Be Practical With the Design
An idea to make your home design convenient is making areas in your house multi-functional for instance, islands in your kitchen that can also be used as a workspace.
Your dining room area can also serve as a workspace by just considering the layout and design to make it look sophisticated. Try using hidden handles for closets or cabinets in your kitchen to have a cleaner and picturesque look.
Don't Ignore the Details
To create a unique interior for your space, don't ignore the details. Try adding statement walls, high ceilings, and texture to your wall. These ideas will certainly spice up when designing your dream home.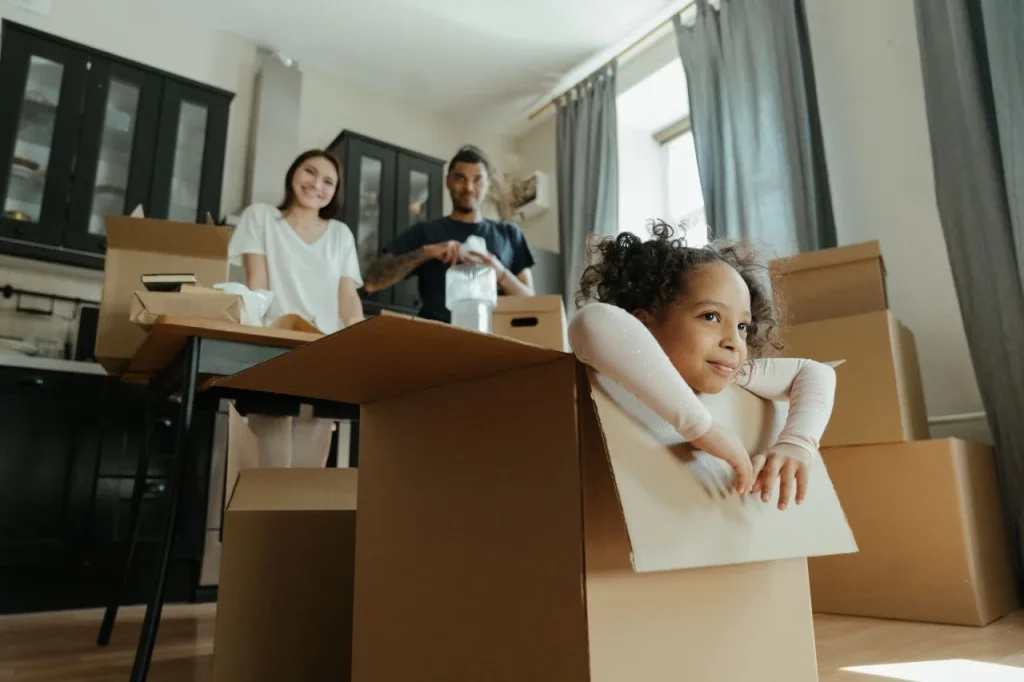 Moving in!
Congratulations! After months of planning and effort to make your dream home design a reality, the time has finally come for you to move in and celebrate.
Related Blog: A Blank Canvas, Designing Your RFO House and Lot to Be Your Home