Given the unpredictable weather patterns in the Philippines, it is unsurprising that the majority of people become sick as a result of it, may catch various diseases like dengue, or even start experiencing heart problems due to the heat. Likewise, most families try their best to stay in their RFO house and lot in Bacoor Cavite, to keep themselves safe, especially those with children.
Furthermore, as a person who lives in a tropical country, it is apparent that people still probably prefer to buy or live in an RFO house and lot in Bacoor Cavite, which is ideally accessible to hospitals that offer the best doctors and the best treatment that will ensure the current state of health of every family member.
This article will essentially provide a list of the most reputable hospitals in Alabang, along with brief descriptions that best describe their standing in the community, for people who are interested in making an appointment and/or consulting with the best doctors.
Best Hospitals in Alabang, Muntinlupa City
1. Alabang Medical Center
Alabang Medical Center — "Where Quality Healthcare is Affordable". This tertiary hospital is ideally situated along Alabang-Zapote Road in Muntinlupa City across from Madrigal Business Park and Ayala Alabang Village. The proximity of this hospital near residential communities and active commercial centers like BF Homes, Alabang Hills Village, San Jose Hills, Festival Mall, Alabang Town Center, and SM Southmall might be a huge benefit for people who own an RFO house and lot in Bacoor Cavite. Additionally, SLEX and Daang Hari are also nearby.
Furthermore, Alabang Medical Center is committed to giving its patients the finest patient support possible. Every member of the staff is urged to go above and above whenever necessary. Patient-focused behavior is also encouraged among hospital staff members. The medical professionals, such as doctors and nurses, at Alabang Medical Center, are fully qualified. In fact, the clinic is home to more than 100 doctors, all of whom are experts in various medical specialties.
You can call Alabang Medical Center at 8807-8189 if you have any medical-related inquiries. Every day, excluding Sundays, the hospital is open from 9:00 AM to 5:00 PM. The Alabang Medical Center accepts credit cards, HMOs, PCSO, and PhilHealth.
2. Asian Hospital and Medical Center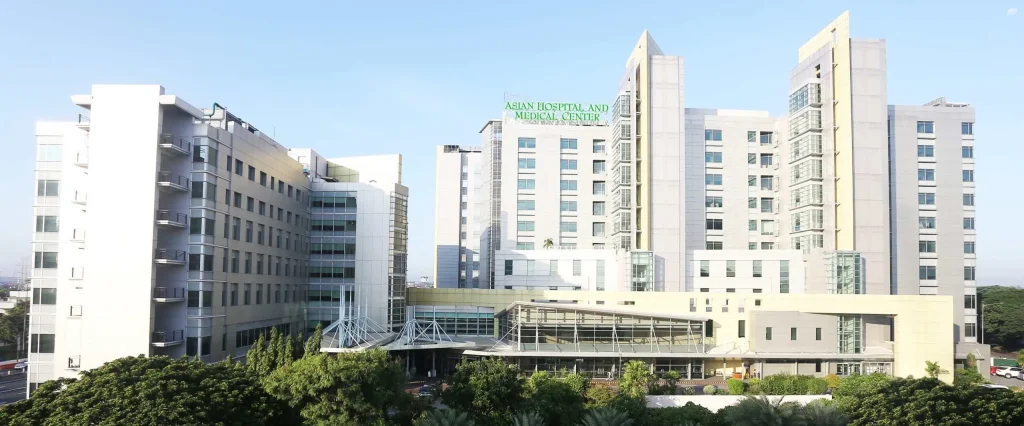 Photo from asianhospital.com
One of Manila's top medical centers and one of the largest in the country, Asian Hospital and Medical Center (AHMC) offers top-notch healthcare with a Filipino heart. A multi-awarded private hospital in Alabang Muntinlupa, Asian Hospital Medical Center is a world-class healthcare institution built with state-of-the-art equipment to deliver customized, compassionate treatment to each patient. The greatest medical professionals on its staff are committed to providing effective illness management strategies, safe patient care, and excellent clinical outcomes.
For inquiries, you may e-mail AHMC at [email protected]
For comments and suggestions, you may e-mail AHMC at [email protected]
TRUNK LINE: +(632) 8-771-9000
EMERGENCY: +(632) 8-876-5755
3. Research Institute for Tropical Medicine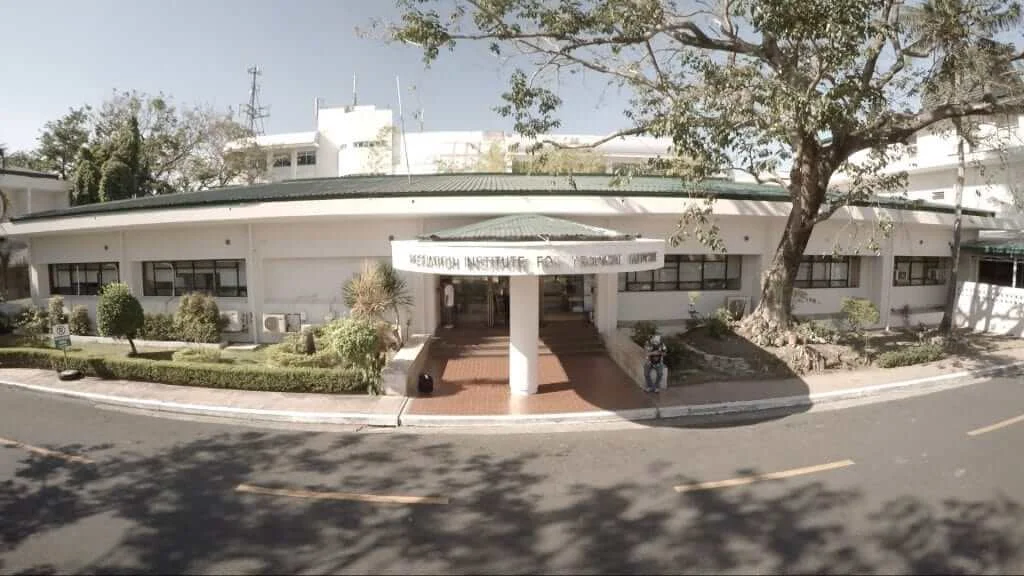 Photo from ritm.gov.ph
Soon after the conclusion of more than ten years of negotiations involving the Philippine and Japanese governments for the development of a tropical medicine research facility, the Research Institute for Tropical Medicine (RITM) began with humble roots. Planning and carrying out research projects on infectious and tropical illnesses was given to the Research Institute of Tropical Medicine.
The National Reference Laboratory (NRL) for dengue, influenza, enteroviruses, measles, and other viruses has been established at the Research Institute of Tropical Medicine in 2000. In addition, it serves as the National External Quality Assurance for Bacteriology, Parasitology, and Mycobacteriology, the coordinating center for antimicrobial resistance surveillance, the confirmatory testing lab of blood donor units for the National Voluntary Blood Services Program, and a WHO-recognized National Influenza Center.
Thirty years after it was founded, RITM has established itself as a center for excellence in medical research, utilizing clinical medicine, epidemiology, microbiology, parasitology, virology, public health, molecular biology, immunology, pathology, and behavioral/social science techniques that are currently available.
Modern facilities for research, training, clinical treatment, and the manufacturing of biologicals are also offered by RITM. It has a lab, a hospital, a biological production facility, an isolated bank, a training facility, and a dorm.
You may directly visit RITM at 9002 Research Drive, Filinvest Corporate City, Alabang Muntinlupa City, Metro Manila, Philippines, 1781, if you have any further inquiries.
You can also reach them through the following:
Telephone: (02) 8807-2631, (02) 8807-2632, or (02) 8807-2637
Email addresses: [email protected] and [email protected]
4. South City Hospital and Medical Center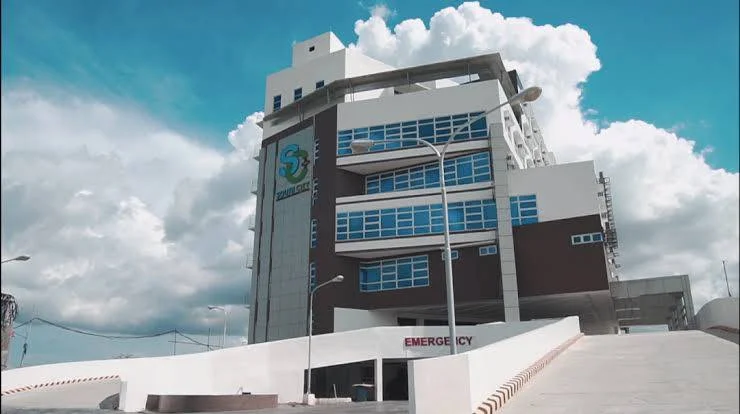 Photo from seriousmd.com
This 100-bed hospital with modern healthcare facilities near Alabang is situated at 115 Daang Hari Road, Brgy. Cavite's Molino 4 in Bacoor. According to research, this hospital is ranked fourth among Bacoor's top hospitals and clinics, and fourth among those that have received the most reviews. The medical staff received the highest praise for their prompt reaction and courtesy in the majority of the reviews from a variety of people in the Top-Rated online.
Furthermore, the hospital frequently updates its Facebook page, such as by providing promos and/or packages, and updated hospital information that can encourage some prospective patients to schedule a visit, as well as health advice on various issues.
To make an appointment or for questions, you may call on 0919-0750-483 or (046)-419 8240 / (02)-824 99 100. You may also follow them on the South City Hospital and Medical Center's Facebook Page to learn more about how to reach their medical team as well as the prices of various checkups.
Other hospitals in Alabang, Muntinlupa City:
Beato-Cauilan Hospital

National Road corner Villa Carolina, Tunasan, Muntinlupa City.
Contact numbers: +632 861-5284; +632 861-5285; +632 861-5289; or +632 861-7741
MPI Medical Center Muntinlupa

#38 National Road, Putatan, Muntinlupa City.
+632 862-0162
Ospital ng Muntinlupa

Civic Drive, Filinvest Corporate City, Alabang, Muntinlupa.
Contact numbers: +632 8771-0127; +632 8771-0457; +632 8771-0464; +632 8771-0128 (Direct Line Accounting Office)
Read more: Hospitals in Las Piñas and Paranaque