Staying at home for so long can give you cabin fever, so seeing a new view every now and then is good for you and your family. You can always find a house and lot for sale and move to a new environment. However, if you want to do something different with your family that doesn't involve going out, you can run out of options.
Luckily, virtual museums from different parts of the world have been released since the start of the pandemic. Now, you can expose yourself and your kids to various cultures and pieces of history from other countries.
Some of the Most Famous Virtual Museums in the Word
1. Museum of Modern Art, New York
As badly as you want to go on a 15-hour flight to one of the most famous art museums in the world, you really can't do that right now. Luckily, even if you're driving to visit a house and lot for sale, your kids can check out the Museum of Modern Art in Midtown Manhattan, New York in their Virtual Views exhibit.
This museum is known for being the permanent home of some of the most globally known art pieces, including Vincent Van Gogh's work The Starry Night (1889) and The Olive Trees with the Alpilles in the Background (1889). Other notable pieces include Pablo Picasso's self portrait (1901), Henri Rousseau's La Bohémienne endormie (1897), and Bengt af Klintberg's Orangerimusik (1963).
Aside from old classics, the Museum of Modern Art has long been developing and collecting modern art, so much that it has been marked as one of the largest and most influential modern art museums in the world. Their collection ranges from modern and contemporary to architecture, design, sculpture, photography, and even artists' films and other electronic media.
Their Virtual Views exhibits, however, are only open on schedule, so be sure to check out their schedule or sign up on their newsletter for updates. Plus, while the museum has over 83,000 artworks, the virtual exhibits they release are all limited offers, and the pieces are almost always different.
2. British Museum, London
The British Museum is located in the Bloomsbury area of London, England. It is a public establishment that is dedicated to the world's history, art, and culture. Since its establishment in 1753, the museum has grown its collection to up to eight million pieces, making it one of the largest and most comprehensive galleries in the world.
It houses some of the most well-known historical pieces of the world, including the Rosetta Stone, Parthenon Marbles, Egyptian mummies, the Book of the Dead, Hoa Hakananai'a, Samurai Armor, and a whole lot more.
Now, while you can't really fly to London right now to see these pieces of history, the British Museum's 52 online exhibits are available on Google Arts & Culture. There, you can see The Ballcourts of Chichén Itzá, Exploring the Maya Ruins of Quiriguá, Guatemala, admire a Page from the Book of the Dead of Hunefer, and many more.
The museum also offers an interactive Museum of the World, where you're brought to a map of dates and historical pieces that are known for each timeline. There, you can read about pieces from Africa, the Americas, Asia, Europe, and Oceania. Check it out through this link.
However, as extensive as their collections are, the museum has received backlash since the Black Lives Matter movement. They were called out for housing allegedly stolen pieces from ethnic groups around the world, including the looted Ethiopian treasures, Benin Bronzes, Elgin Marbles, and other African and South Asian treasures.
3. J. Paul Getty Museum, California
The J. Paul Getty Museum also called the Getty, is located in Los Angeles, California. It houses art dating from the eighth century, up to the twenty-first, all from Greek, Roman, Etruscan, and other European countries. The pieces are showcased on a backdrop of a mixture of dramatic architecture and spectacular views of Los Angeles.
Some of their most popular painting highlights include The Abduction of Europa (1632) by Rembrandt Harmenszoon van Rijn, Pierre-Auguste Renoir's La Promenade (1870), and Vincent van Gogh's Irises (1889).
They also house some of the oldest pieces in European history, including a page from Roman de Gillion de Trazegnies (1471) by Lieven van Lathem, Study of a Mourning Woman (1500-05) by Michelangelo, and the Bust of Pope Paul V (1621) by Gian Lorenzo Bernini.
You can visit their virtual museum through Google Arts & Culture where they feature 33 exhibits, including Pride at the Getty, Contemporary Voices in Asian American Photography, A Historic Black Rights Protest, Faces of Roman Egypt, and many more. Check them all out here.
However, just like the British Museum, the Getty has its fair share of controversy. They've had issues regarding the proper titles to some of the pieces, stolen antiques, had 26 disputed pieces that found their home back in Italy, and were even forced to return the 5th-century BC statue of Aphrodite and 40 other artifacts.
4. Musée du Louvre, Paris
Almost everybody knows about the Louvre Museum. It's the world's largest art museum and the central landmark of the city of Paris, France. The museum was originally built in the 12th to 13th century and was officially decreed as a museum during the French Revolution. Since then, it has become the world's most visited museum, averaging 15,000 visitors per day pre-pandemic.
The museum is most popular for housing probably the most globally known art piece, Leonardo da Vinci's Mona Lisa (1503). However, it's also the permanent home of more than 380,000 artifacts and 35,000 art pieces dating from the prehistoric era up to the 21st century.
Some of its other popular pieces include The Raft of the Medusa (1818-1819) by Théodore Géricault, The Wedding at Cana (1562–1563) by Paolo Veronese, The Venus de Milo (150-125 BC) by Alexandros of Antioch, and so much more.
Luckily, you don't have to fly all the way to Paris to appreciate the breathtaking pieces in the Louvre. Their website is open for online tours called the Petite Galerie exhibition, where you can visit museum rooms and galleries of modern art up to the Renaissance. The virtual museum has a 360 vision feature, so you can also admire the intricate architecture of the palace.
If you want something your kids will enjoy, you can take them to the Louvre Kids. On this page, the Louvre provides stories, seasonal tales, and galleries that are better fitting for younger art enthusiasts. This is a great way to expose them to world history and culture and to keep them distracted while you're on your way to visit a house and lot for sale.
5. Musei Vaticani, Vatican
The Vatican Museums are known for their massive collection of work gathered by the Catholic Church and the papacy. It was established in 1506 and it houses numerous of the most distinguished sculptures from the Roman Empire and masterpieces from the Renaissance.
It started when Pope Julius II purchased the Vatican's first art piece, the Laocoön and His Sons (42-20 BCE) by Alexander of Rhodes, Athenodoros of Rhodes, and Polydorus of Rhodes. Since then, it has grown to become the home of about 70,000 art pieces, ranging from paintings and sculptures, and 54 galleries in total.
The establishment is called "Vatican Museums" because it is a collective of numerous other museums, namely four sculpture museums: Museo Pio-Clementino, Museo Chiaramonti, Museo Gregoriano Etrusco, and Museo Gregoriano Egiziano.
Some if its admirable art pieces include the Belvedere Torso (1st century BC) by Apollonius of Athens, Augustus of Prima Porta (1st century AD) by an unknown artist, The Creation of Adam (1508–1512) by Michelangelo, and a whole lot more.
Luckily, their virtual museums offer quite a lot of exhibits. From their website, you can have a 360 view of the Sistine Chapel, Raphael's Rooms, Pio Clementino Museum, Salone Sistino, Profane Museum, and more. Visit this link and go on a virtual trip to the Vatican.
6. National Museum of Modern and Contemporary Art, Korea
The National Museum of Modern and Contemporary Art (MMCA) is a branch system of museums in four different locations in Korea. Each branch focuses on specific art genres of Korean contemporary art, including design, crafts, literature, calligraphy, and architecture. Compared to previous museums we mentioned, this is a relatively young establishment, as it was founded in 1969.
Its main branch is the Gwacheon Contemporary Art Museum, which hosts modern Korean contemporary art. The building has a unique spiral interior, and the architecture is inspired by traditional Korean fortresses. It houses one of the most famous video artworks, Dadaigseon by Nam June Paik.
The other branches are Deoksugung-guan, Seoul-guan, and Cheongju-guan, respectively. In the main branch, you can see around 7,000 pieces of artwork from both Korean and international artists.
You can visit the MMCA online through Google Arts & Culture. There, you'll see eight online exhibits with 360-view features. You can also check out their website for clips of various artists, talking about the artworks in the museums
7. Musée d'Orsay, Paris
The Musée d'Orsay is a museum for mainly French art from 1848 to 1914, ranging from photography, paintings, sculptures, and furniture. Since its establishment in 1986, it has had the largest collection of Impressionist masterpieces around the world and is considered to be one of the largest museums in Europe.
It houses some paintings from famous artists, including Self-portrait (1889) and The Church at Auvers (1890) by Vincent Van Gogh, Whistler's Mother (1871) by James McNeill Whistler, L'Atelier du peintre: A Real Allegory of a Seven Year Phase in my Artistic and Moral Life (1855) by Gustave Courbet, and many more.
The museum is also known for its wide collection of sculptures, including Nature Unveiling Herself Before Science (1895–1899) by Louis-Ernest Barrias, The Thinker and The Gates of Hell by Auguste Rodin, and many more in their sculpture gardens.
You can visit Musée d'Orsay at home through their online exhibits on Google Arts & Culture. They only have one museum view available, however, but you can enjoy 277 pieces of artwork through the page, all with stories and explanations of their becoming. Visit this link to learn more.
8. Smithsonian's National Portrait Gallery, Washington
Probably one of the most well-known museums that house almost the entire history of America, the Smithsonian's National Portrait Gallery contains a gallery of people whose lives helped shape the history of America.
It has three main divisions: Photography, painting and sculpture, and prints and drawings. At first, the museum only housed portraits of people who are strictly historically significant and must have died at least 10 years. Today, it accepts people of various backgrounds, from poets to presidents, villains, and activists, as long as they're important people.
The gallery's permanent collection, however, is its Hall of Presidents, with the centerpiece being the Lansdowne portrait (1796) by Gilbert Stuart, which is a portrait of George Washington. However, in 2000, the gallery also started housing portraits of First Ladies, with Hillary Clinton being the first.
You can explore eight galleries of the Smithsonian's National Portrait Gallery through Google Arts & Culture. This includes 360 views of America's Presidents, Robert and Arlene Kogod Courtyard, The Struggle of Justice, and many more. Check them out through this link.
9. Solomon R. Guggenheim Museum and Foundation, New York
The Solomon R. Guggenheim Museum and Foundation is known to be a monument dedicated to modernism and contemporary art. Its unique spiral ramp, circling to a domed skylight, is one of the most breathtaking works of architecture.
There are nine private collections that the Guggenheim Museum permanently houses:
1. Solomon R. Guggenheim's collection – non-objective paintings
2. Karl Nierendorf's collection – expressionism and early abstract expressionism
3. Peggy Guggenheim's collection – abstraction and surrealism
4. Justin K. and Hilde Thannhauser's collection – early modern masterpieces, impressionist, and post-impressionist
5. Katherine S. Dreier's collection – gift of paintings and sculptures
6. Hilla von Rebay's collection
7. Giuseppe Panza di Biumo's collection – American minimalist, post-minimalist, conceptual, and environmental art
8. Robert Mapplethorpe Foundation collection – photographs and mixed media
9. Bohen Foundation's collection – new media, film, video, and photography
As you can see, the museum houses numerous artworks of various types and art styles. Some of the most popular pieces they have include Komposition 8 (1923) by Vasily Kandinsky, Empire of Light (1953–54) by René Magritte, Alchemy (1947) by Jackson Pollock, and many more.
You can visit the Guggenheim at the comfort of your couch through Google Arts & Culture. They have four museum views available, so be sure to check all of them out. Click this link to find out more.
Art and Culture at Home: Importance of Virtual Museums
It's essential to expose your children to different cultures through artworks so that they'll learn to respect the variety of people that exist around the world. Through these museums, you can explore different countries, all while staying safe at home.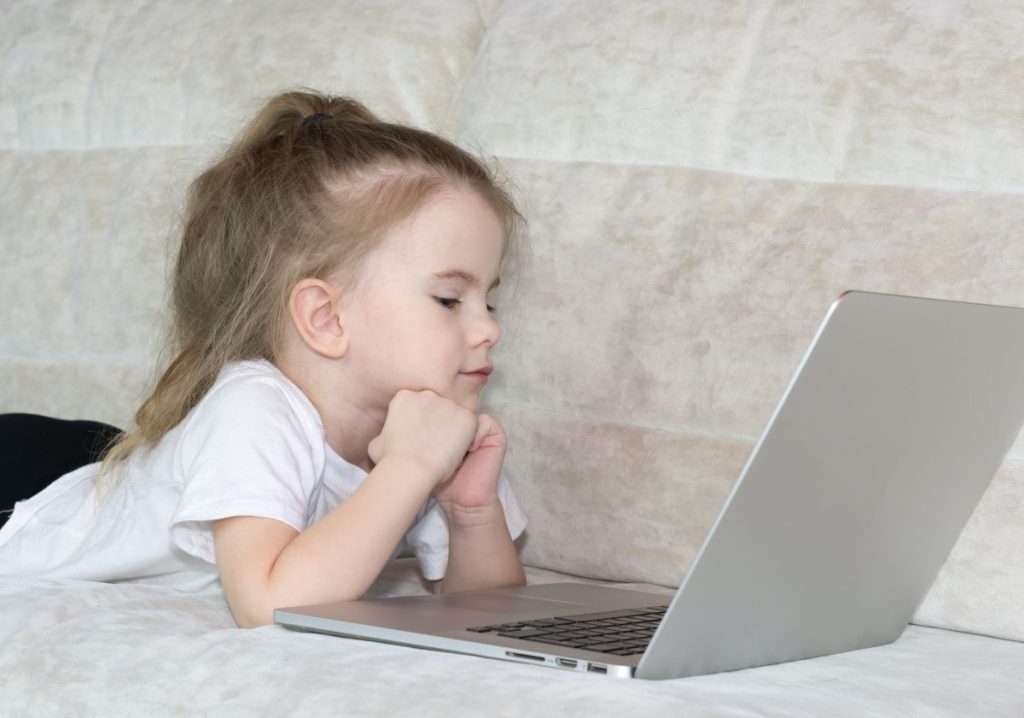 Speaking of home, if you're looking for high-end houses in Cavite or Laguna, Crown Asia can help. Our locations are optimal for growing a family and are guaranteed to be a safe environment, yet not so far from the big city. Contact us for more info.
Related Blog: Distance, Who? Virtual Activities To Do With Your Friends and Family