Growing up in your RFO House and Lot, Jose Marie Chan's "Christmas In Our Hearts" and Maria Carey's "All I Want For Christmas Is You" gave our little hearts a jump for joy when our moms would start playing songs like these at the start of September. Who could forget the pretty but itchy little dresses and tons of gel our parents would slick on our heads just to get the perfect picture to send to our grandmas and grandpas? We even had to do all the good deeds we could just to get into Santa's Nice List hoping he would let all the little naughty things we did slip by.
But, we have to admit, as children, the star of the show will always be the boxes of gifts our parents placed under our Christmas Trees. With sparkly bows or colorful printed wrapping paper, the feeling of excitement will always be the same.
As we grow older, evidently our Christmases get a little more mature, we understand how we no longer need fancy remote cars and little Barbie dolls to keep us happy. Seeing our own family happy and content is enough to say that it is truly a Merry Christmas.
But that doesn't mean you can't relive all those good fuzzy feelings you felt as a kid growing up in your RFO House and Lot anymore.
We could always relive them through the little ones we have at home. Be it your own, or a nephew or niece, it still feels really good to know you made a kid really happy for Christmas. So why not make it their best Christmas yet?
Don't Know Where in the World to Start? No Fret! Here Is a List of the Top 7 Toys Every Kid Will Want to Get as a Gift for the Christmas Season.
1. Amav Paw Patrol Copy Machine
First up, a gift for our little preschoolers. Of course, Paw Patrol gets special recognition as every preschooler can't resist Paw Patrol's charming show. Doggies in police cars, I mean come on! This one's a no-brainer. This copy machine lets your little ones enhance their creativity by letting them draw and trace their unique masterpieces and make copies of them. Perfect to send to their grandparents all on their own!
2. Harp Mini Snow Globe Set
Up next, is the Harp Mini Snow Globe Set also perfect for our little preschoolers. This kit lets your little one decorate the magic tree with adorable mini show globes. The kit comes with 5 characters your kid can work with. It's easy to make and can be converted into a cute little ring as an accessory as well!
3. Play-Doh Popcorn Party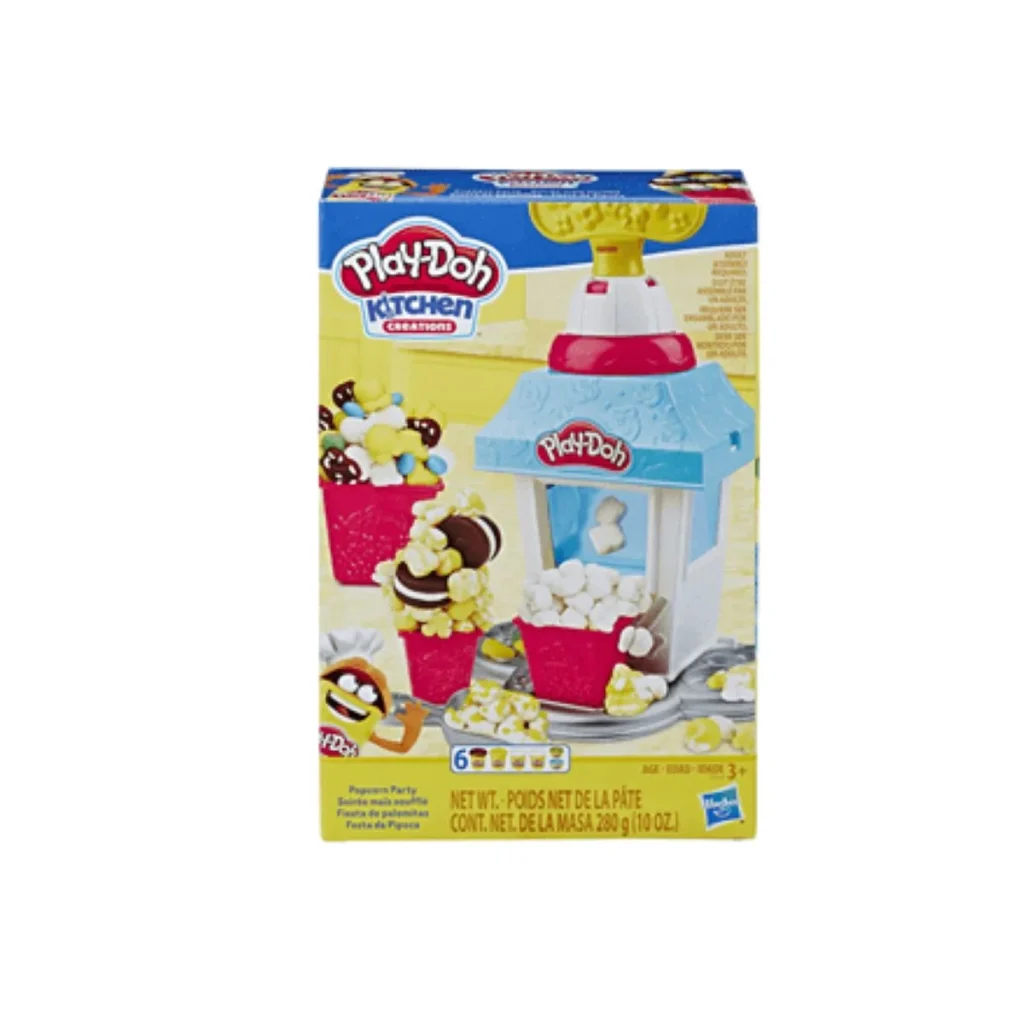 Of course, Play-Doh is gonna end up somewhere on this list because it is a classic! We all played with Play-Doh growing up, and it's high time we get to share this moment with our little ones as well. This kit is a Play-Doh Popcorn Party kit. Though some adult assembly is required, your kids will be "popping" popcorn in no time! This set is perfect for preschoolers as well.
4. Mattel Pictionary Air
Next on the list a family all-time favorite but with a modern twist! A round of Pictionary always ends up with a round of laughter as the whole family does their best to guess the image drawn. With Mattel's Pictionary Air, you get to record yourself drawing literally in the air. Your family gets to see your sketch, while you don't, which definitely adds to all the wild guesses and silly doodles you're bound to create!
5. Monopoly Cats vs. Dogs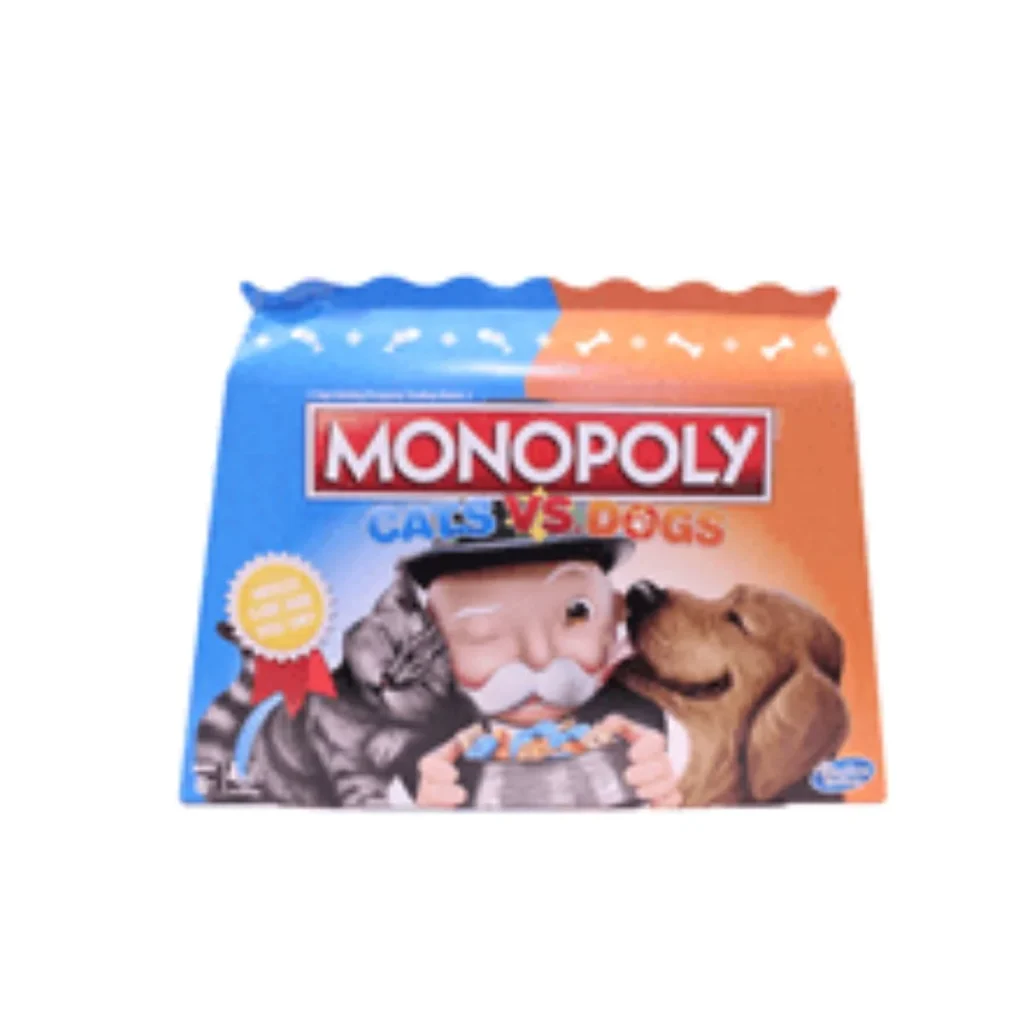 Another classic family favorite with a new twist – a furry twist! This brand new Monopoly Cats vs Dogs edition is perfect for the pet-loving family that can't put their pet biases aside. It's time to put it to the test and see who wins. Which side are you on? Monopoly game for pet lovers: cat and dog lovers can demonstrate their affection for their four-legged pals by choosing sides in the Monopoly game Cats vs. Dogs.
6. Hasbro Plumber Plants
Prank the plumber! This preschool game for kids ages 4 and above, Plumber Pants, mixes basic and humorous gameplay with a wonderful surprise for everyone. Your youngsters can take turns loading the plumber's tool belt with tools; each tool added lowers his pants a little more, revealing his underpants completely. As the youngsters wait to see who will make the plumber's pants come down and cause water to pour in all directions around the sink, the anticipation rises. Everyone gets wet in this unique and totally fun game!
7. Lego Ninjago Katana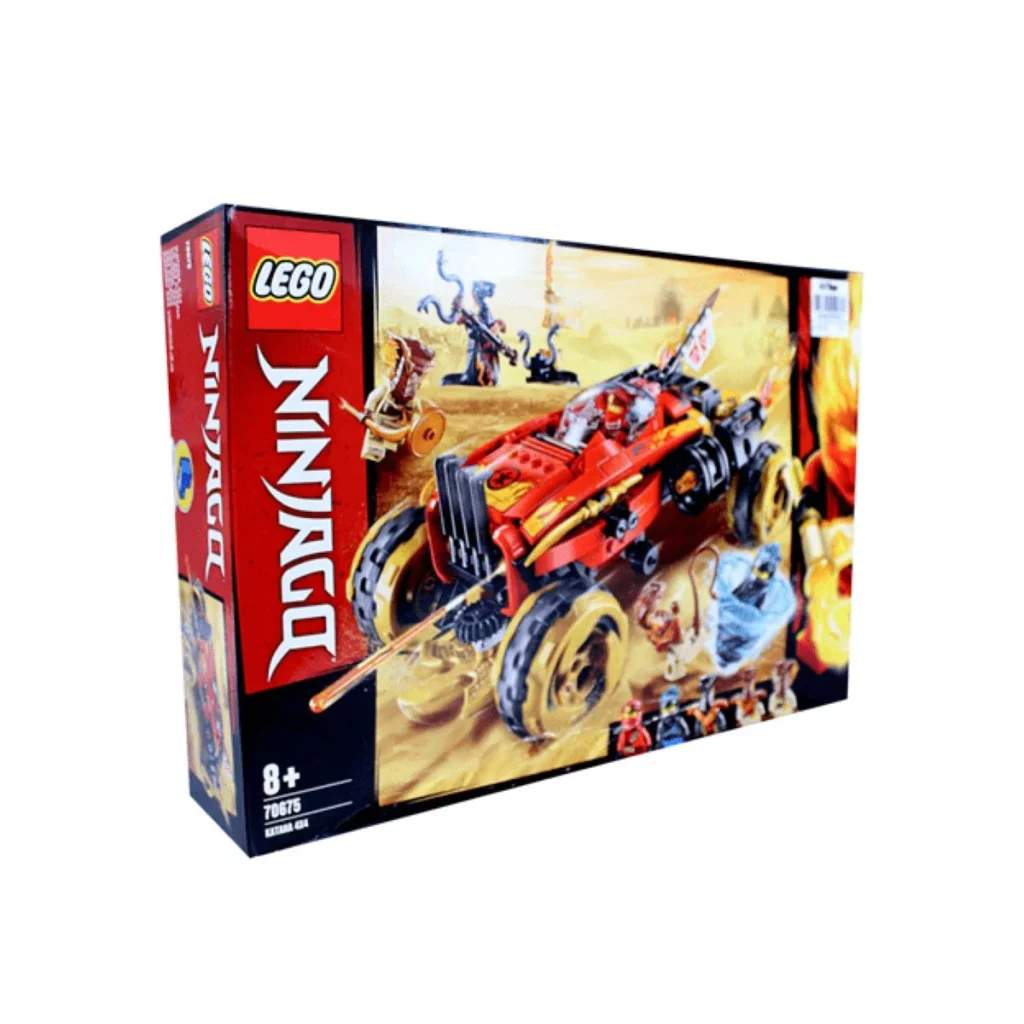 Preteens should feel left out this season. Spoil them with a super awesome gift so they won't forget the feeling of what it's like to be a kid again! After all the modules and online class, we can all agree that they pretty much deserve it. Let your preteens build this cool Ninja Kai's Katana 4×4 toy truck, complete with a rotating, ramming shuriken slicer and two spring-loaded shooters, and then role-play fights with ninja action figures against Char and the Pyro Vipers!
Five LEGO NINJAGO characters are included: Kai and Nya FS ninja mini-figures, as well as Char, Pyro Whipper, and Pyro Slayer with weapons and accessory parts like the Scroll of Forbidden Spinjitzu and Nya's LEGO NINJAGO Spinjitzu spinner toy.
In conclusion, nothing beats the feeling of being a kid again. To countdown till Christmas and run down to the tree to see all the goodies we get to have. It's all these small moments that we look back on as we get older in our RFO House and Lot. So make sure our little ones have the best time of their lives this Christmas.
Every Toy in this list is available in your nearest ALLTOYS store in any Vista Mall. If you're in Bacoor, head on over to SOMO and grab these toys while you still can! SOMO is a stone's throw away from Ponticell; a luxurious Italian-themed community in the Vista City Alabang. Boasting 22 hectares of a masterplan development. Ponticelli offers an RFO House and Lot in a strategic location to have easy access to the metro. Grab your chance to own a premium property in Ponticelli.
Related Blog: Some Great Alternative to Cash as a Gift for your Godchildren