Meal prep and thinking of meal prep ideas can be overwhelming, but you can ace it with these easy dishes!
Compact lunch boxes, reusable utensils, and the soothing scent of homemade food are the hallmarks of meal prepping. It is a fun activity when you got used to it, but sometimes when you are too busy doing some things in your condo in Las Pinas, it can be a tiring task and you would just rather eat in a cafe or restaurant. This is why aside from your usual meals that takes time to prepare, you should know at least a thing or two about some recipes that can be prepared in a jiffy.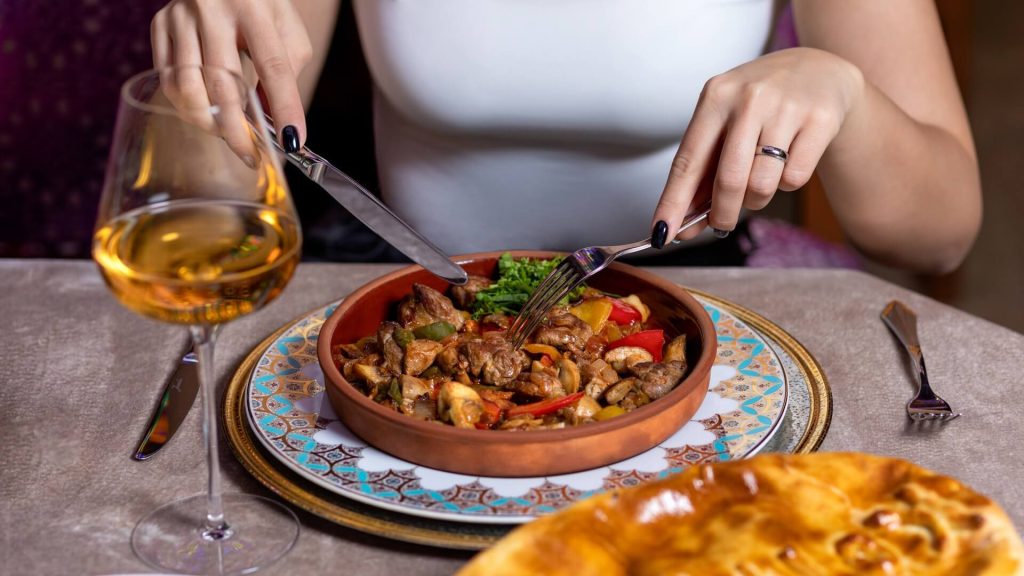 Meal prepping lets you control what you eat and what you normally spend on outside foods. With proper planning, this practice will surely become part of your daily routine! A huge plus to meal prepping is that it can save you time and money from going outside and buying ready cooked meals. You can also control your diet when you practice meal prepping every day in your condo in Las Pinas, it can also become a hobby for you if you discovered that cooking a meal not only for yourself, but for your family as well, is a relaxing and fulfilling activity for you!
Meal prepping is hard but looking for healthy meal prep recipes to serve healthy food to your family is another level of difficulty, so its really something that you need to put time into. You should have a weekly meal prep recipes so that you are set for the week for healthy meals and delicious recipes that your family can enjoy.
So, put your chef hat on, get those meal prep containers, and start meal-prepping your food in advance with these easy-as-pie recipes:
1. Banana, peanut butter, and chocolate overnight oats
Move aside, pancakes, waffles, and French toast — this oatmeal with a twist will be your next go-to sweet breakfast! It is easy to make and it puts a twist in your traditional morning coffee and pancakes!
Ingredients:
2 cups rolled oats, ½ cup milk or almond milk, 2 tablespoons peanut butter, ¾ cup chocolate chunks, and 1 banana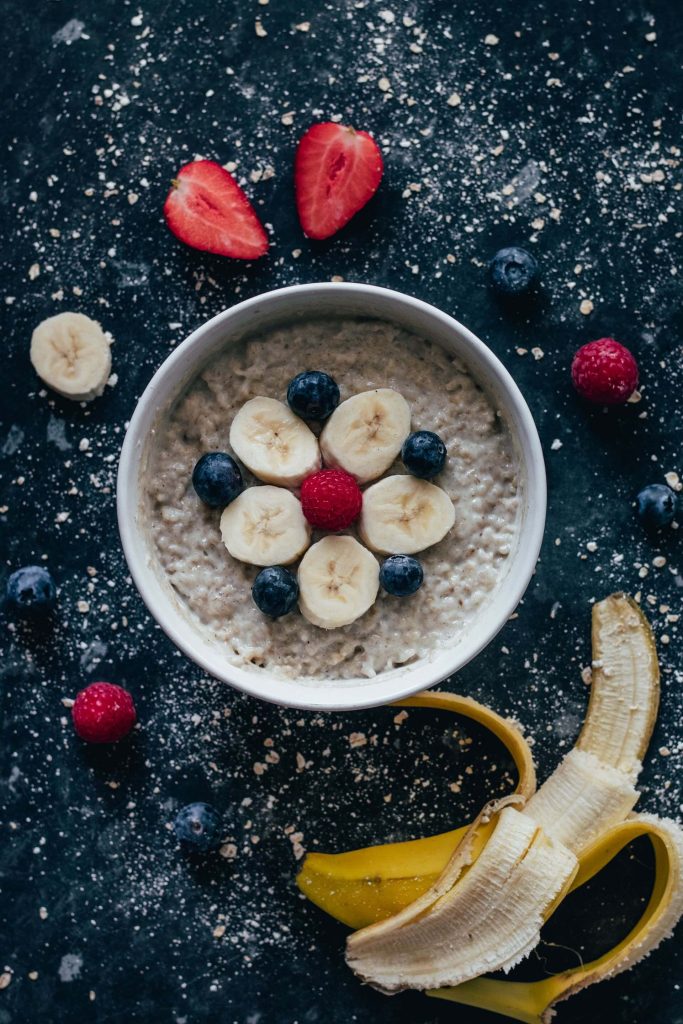 Instructions:
Mix rolled oats, milk or almond milk, chocolate chunks, smooth peanut butter, and bits of fresh banana in a jar.
Top with banana slices and chocolate shreds, and leave in the fridge overnight.
Enjoy your creamy, buttery oatmeal the next morning.
2. Chicken pesto pasta
Worried about being low on fuel during work? A plateful of pasta will keep you going. A plate of pasta brings so much to the table, it fills your stomach and also brings in that much needed creative push when you are working from home in your condo in Las Pinas.
Ingredients:
1 chicken breast (sliced), 2 cups pasta of choice (penne or spaghetti), ½ cup store bought or homemade pesto, ½ cup tomatoes, 3 tablespoons olive oil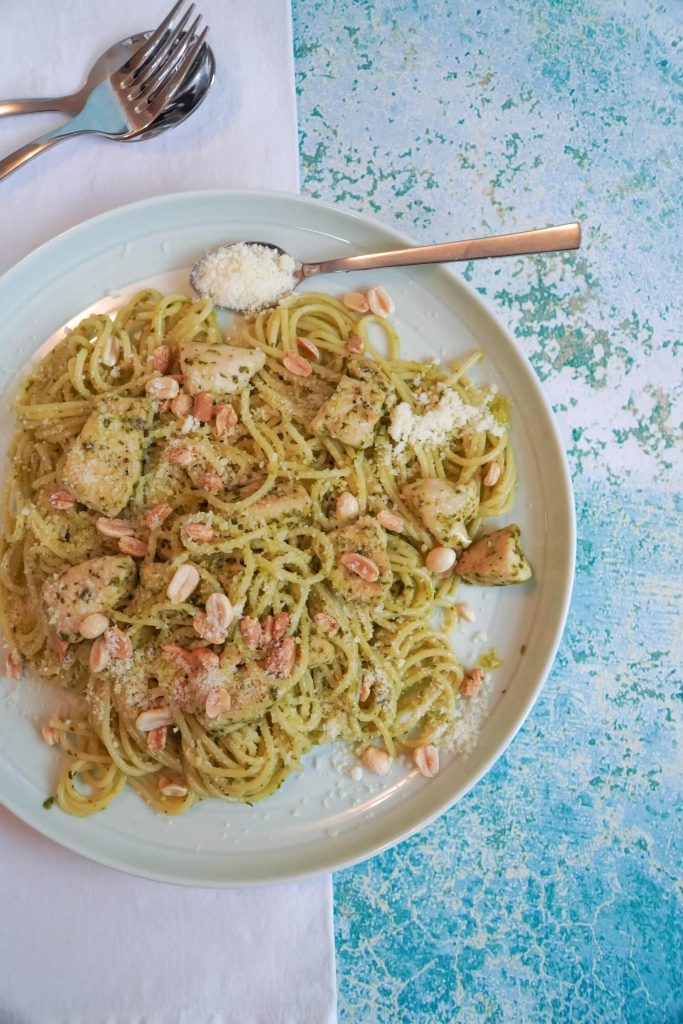 Instructions:
Slice the tomatoes, then season, grill, and cut the chicken.
In the same pan, combine the pasta, pesto, chicken, and tomatoes. You'll have an herb-colored dish in no time.
3. Egg and vegetable fried rice
Celebrate rice, a beloved Filipino staple, with this recipe! Its large serving size and freezer friendliness are worth the longer prep time. This can go well as a breakfast meal for you and the whole family, aside from fried egg, you can also partner your vegetable fried rice with other food as well like dried fish, salted eggs, longganisa, sausages and even hotdogs and bacon!
You can also add roasted vegetables or stir fry vegetables as sides in your absolutely delicious breakfast!
Ingredients:
2 cups cooked rice, 2 bell peppers, 3 eggs, 1 cup onions, ¾ cup peas, ¾ cup carrots, 1 tablespoon sesame oil, and 3 tablespoons soy sauce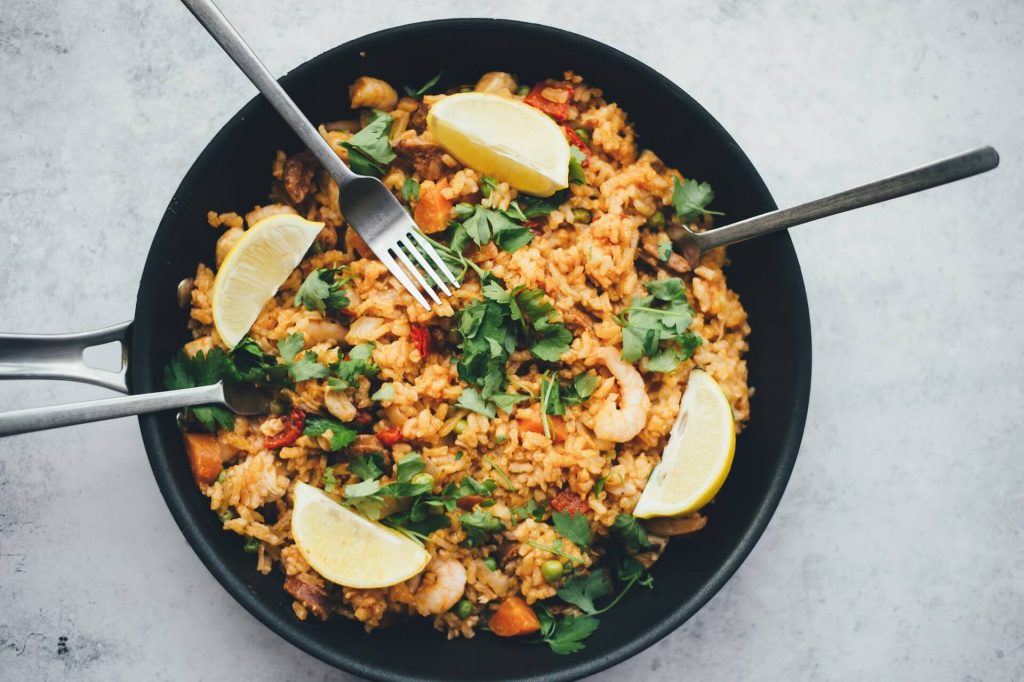 Instructions:
Scramble the eggs, and set aside.
Chop and cook the veggies.
Add in the rice, sesame oil, soy sauce, and eggs, and mix well.
Pack immediately or store in the freezer in air-tight containers.
4. Tofu in oyster sauce
Here's a delicious option for vegetarians and vegans. The adobo-brown, savory dish is a perfect work lunch or afternoon snack. This type of meal for tofu likened to a traditional sisig of the Filipino cuisine, but the twist is that the main ingredient is not pork meat but a healthy serving of tofu instead!
Ingredients:
1 pack tofu, 1 tablespoon garlic, 1 tablespoon onions, 2 tablespoons olive oil, and 2 tablespoons oyster sauce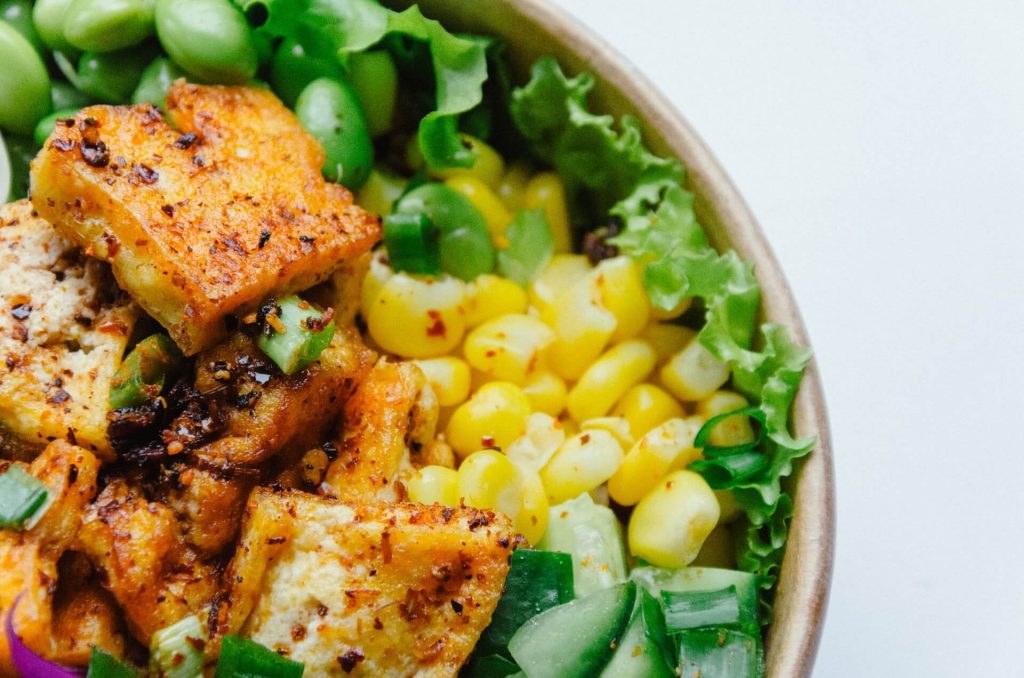 Instructions:
Cut the tofu into cubes and fry until golden, then sauté the garlic and onions.
Pour the sauce into the pan and let it thicken, then mix in the garlic, onions, and tofu.
Store the meal in the fridge, and reheat in a microwave or pan when needed.
5. Grilled ham and cheese sandwich
Recreate your favorite grilled cheese sandwich with this recipe. This is a common quick meal recipe for almost every household because of how easy it is to prepare and to buy the ingredients.
Ingredients:
8 slices of bread, 8 slices ham slices, 8 slices mozzarella cheese, 4 tablespoons butter, and 2 tablespoons honey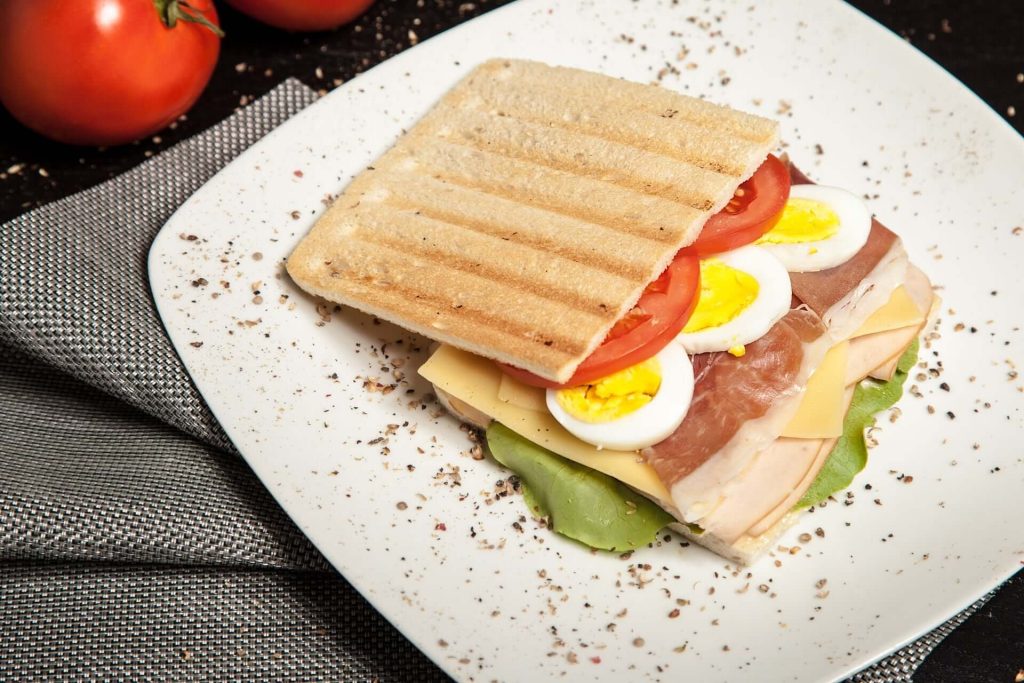 Instructions:
Lightly toast the bread, spread butter on the slices, and fill with ham and cheese. Fry until golden brown.
Cut the sandwich in half and pack it if you're about to go; otherwise, store it in the fridge overnight.
Toast the cheesy sandwich again to keep it tasting fresh, and drizzle with honey for added sweetness.
A quick bite or a tedious one, every meal you prepare should be good for the family!
Whether you are preparing a meal that takes a few minutes to cook. Or a meal that takes a lot of time to be done, it is important to find ways to make your family, specially your kids, to eat healthy and nutritious. There are a lot of ways to this even on quick time, the most basic being is to prepare a side of vegetables on every meal like a salad, dips or even a basic buttered corn and carrot side so that every meal they consume there is something healthy to it.
There are healthy meal prep salads and other perfect vegan prep recipes so that you can encourage your family to eating healthy. If you convert them to eat healthier you will surely find yourself happy meal prepping your week's worth of meal plan!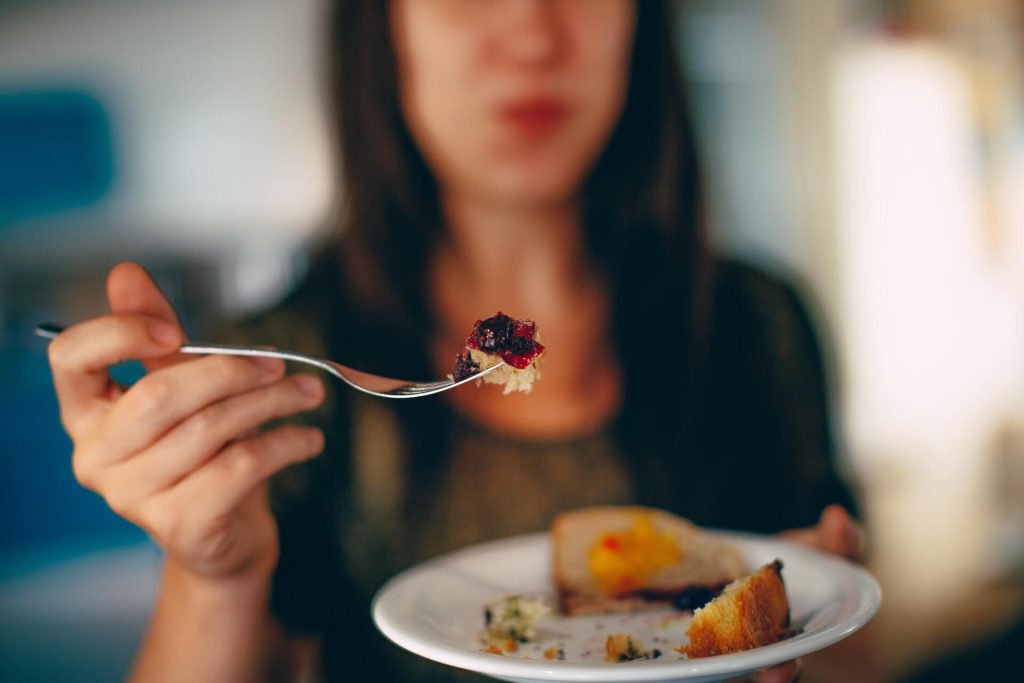 You can even convert some common tasty foods into a healthy one like desserts and candies. There are fruits and vegetables that you can puree and have it added to your tasty delights for a healthier twist.
Whether you want to make meals three days ahead or the night before, meal prepping helps you align your food with the lifestyle that you want. After all, good food is the way to your heart and a healthier, fulfilling life. Grab those ingredients and create yours now!
Related Blog: Meal Prep 101: Tips and Ideas