In any home, the kitchen is an important part because not only is food prepared in this part of the home, but also quality time is spent here with the ones we love like baking cookies with the kids or preparing dinner for our family. To others, this part is considered one of the busiest parts of the home, so how do we keep this space clean and organized so we can move efficiently and more orderly?
Here are ten ways to keep your kitchen organized and in order.
1.     Create a reminder board
Place a chalkboard or whiteboard on the inside of one of your cabinets in your kitchen, so that everyone in your household knows where to look to find important reminders, to-do lists, grocery lists, coupons, recipes, and even the WiFi password of the house. This can also help remind everyone in the household of important events or simply let everyone know what's the weekly menu plan.
2.     Mount double-duty wall shelves
Wall shelves not only provide better access to your most used items while keeping your countertops clear. Also, sticking hooks below will also provide better access to items like cutting boards, small pans, and kitchen mittens. This way, everything can be seen and accessed when you need them.
3.     Baskets for aesthetic and function
Baskets not only provide the rustic and elegant look and feel to any kitchen but also serves as a great way to organize food items, linens, and other kitchen essentials. Just simply stack your baskets according to size and contents according to function. For example, fill the lower baskets with anything safe for your kids to grab hold of and reserve the higher shelves for gadgets, spare linens, and your secret chocolate stash. If you are looking to have a minimalist look for your kitchen, metal wire baskets should also do the trick!
4.      Maximize your drawer space
Find ways to make your drawers work for your everyday functions. Carve out spaces to hold your most-used utensils, baking supplies, and spices. Create segments in your kitchen drawers by using drawer dividers to keep your items orderly. Keep your most-used items on the top drawers and seldom-used items at the bottom. Not only are you keeping everything organized, but also keeping yourself moving efficiently in the kitchen.
5.      Use clear glass jars for your pantry staples
When done right, your pantry staples can make an eye-catching display. Transfer all of your nuts, cereals, kinds of pasta, and baking ingredients into glass jars, marking each and every one with a label. This way, not only will you be saving space in your pantry by getting rid of those bulky packaging materials, but it can help you track and regulate the amount you use.
6.      Designate a drawer or cabinet for your dishes
Ceramic dishes are one of the most elegant pieces you can have on your dining table. Keep your dishes protected and in place with adjustable plate holders, perfect for deeper drawers. Opt for holders with carrying handles, so you can lift them out of the drawer when it's time to set the table.
7.      Install a utility rod above your sink
Installing a utility rod above the sink for towels, or even other utensils is a great way to keep things efficiently stored in the kitchen. Nail a metal bar to the blank wall above your sink and use it to store whatever you need to keep within arm's reach: dish towels, soup spoons, cheese graters, spices and so much more. This way, you can dry your hands and dishes immediately after washing or you can access ladles and other small kitchen utensils with ease.
8.      Use the inside of your cabinet doors
If you want to keep the space above your sink clear, here is an alternative. Hang your most frequently used cooking utensils (like measuring cups and spoons, if you're a baker) on the back of a cabinet door instead of cramming them into already-full drawers. This way, every inch of your cabinets is being maximized and this will give you more space in your drawers for your other items.
9.      Keep your food items fresh with the "first in, first out" rule
Give your pantry a supermarket-style makeover and lessen spoilage of food items in your pantry by following the "first in, first out" rule. Basically, put the newest boxes and containers behind what's already open and what is nearing the expiration date to create a cleaner kitchen. Keep things organized with bins, labels, and clear storage containers.
10.  Use the sides of your appliances
To really maximize the space and to find a better way to store pesky and bulky items like colanders and thick cutting boards, utilizing the sides of appliances is a great way to keep these items out of the way but not out of sight. Refrigerators have metal casings in which magnets could be placed. Utilize this area of your kitchen by hanging your reminders or notes, much like what was mentioned first in this list. And it is totally safe as sticking magnets on your fridge won't affect its function whatsoever.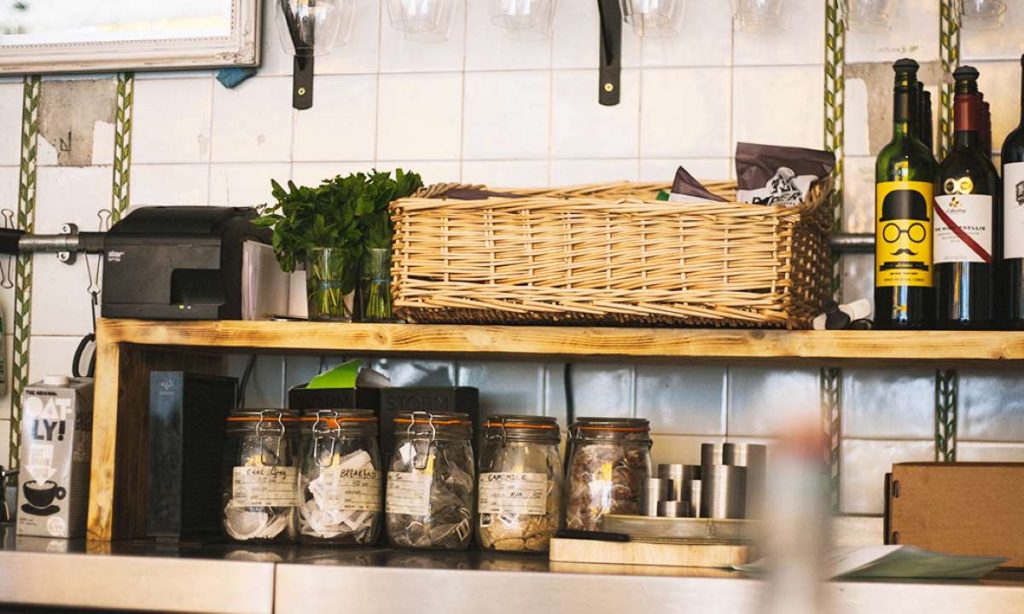 A clean and organized kitchen is where an organized and healthy home starts. An organized kitchen means better safety and more happy moments with the ones you love in your luxurious and timelessly elegant home in the South. A Crown Asia home is one thing every family must-have for its premiere space is the most sought-after in the rising city of Sta. Rosa, Laguna.
The heart of the home is in the kitchen, making it the best home with Crown Asia.
Related blog: Organizing is the Key to a Peaceful Life