High Inflation is everybody's nightmare. The power of money is becoming weaker over time. And today's rising inflation is alarming. The supply and demand of goods are drastically affecting consumers' view of money. The price of transportation exceedingly increased as well in compliance with the increasing price of motor oil.
In today's economy, the purchasing power is weaker and less quantity can be sold. Imagine, your 1,000 Pesos worth of groceries today is not the same quantity as 5 years ago. Now that's frightening! The currency exchange also takes a toll due to rising inflation. The central bank US Dollars exchange with the Philippine peso as of the month of December is fluctuating from 56-55 Php per $1.00.
Our country is experiencing a rapid upward trend with inflation today. According to RateInflation, the October 2022 inflation rate was 7.7%, then escalated to 8% for the next month. And based on the report of Trading Economics, the Philippines' Consumer Price Index accelerated from 117.90 in the prior month to 119 points in November.
The rise of prices or cost of living also drove even business services to increase their charges to accommodate the prices of their commodities and sustain employee wages. The higher costs of goods led consumer spending habits to change as well. We did not expect inflation to be this drastic and rapid in today's economy, that's why average income earners have to be meticulous and tight with their budgets. For households with a fixed income, they need to compromise with the same amount of goods but purchase cheaper alternatives. Others still purchase the same goods but in smaller portions. Some consumers are prioritizing their needs rather than wants. For example, households are postponing their vacation plans since the price increase in oil. They need to set aside their leisure activities.
Unfortunately, not everyone is privileged enough to sustain their current lifestyle. Many Filipinos are compensating by making ends meet especially for families who are lower-income wage earners. Unfortunately, many companies are laying off to accommodate the high inflation, which results in to increase in unemployment. And this is not helping lower-wage income earners.
Despite the negative effects of inflation, economists believe that tame inflation is one of the indicators of a healthy economy experiencing economic growth. The federal reserve bank is aiming to drop inflation by at least 2% to keep up the pace with the cost of living. Little inflation and a stable low unemployment rate are some indicators that the economy growing sturdy. We are all looking forward to this.
But what can we do to take the opportunity of this high inflation for our economic growth? Is there an alternative to increase our savings despite the doom of inflation?
The simple answer is YES. The best offset or long-term solution during a high inflation rate is investing in real estate. Whether it is a house and lot for sale or a condo for sale in Las Pinas. However, this strategy usually involves high risk too. You should be vigilant and thoroughly think about your decision.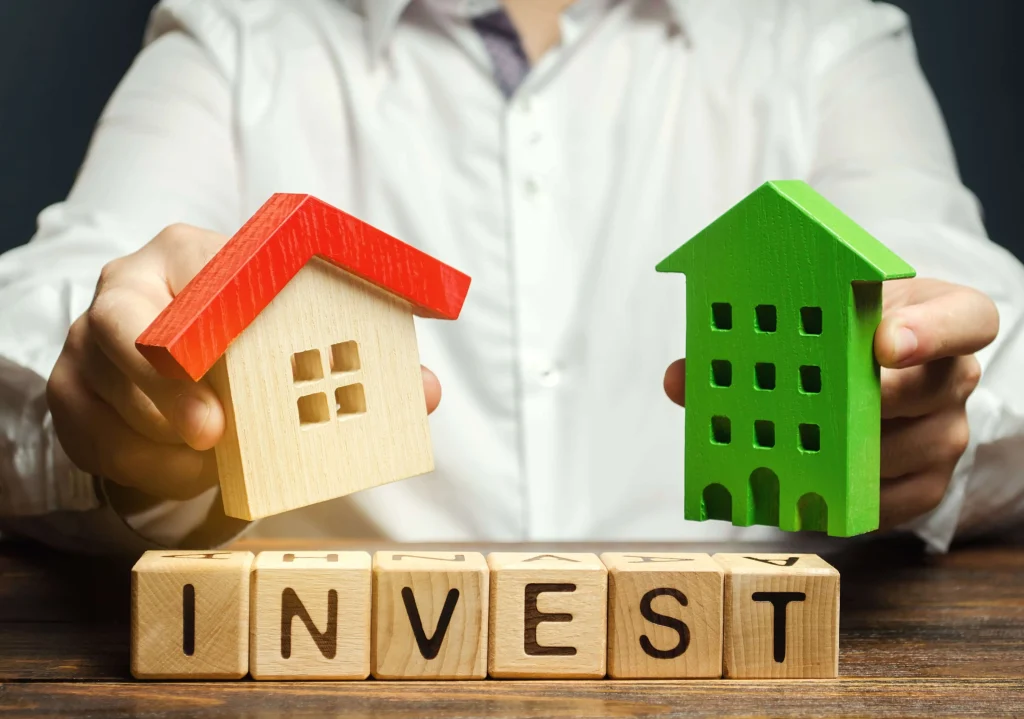 Choose Real Estate as Your Investment Property.
Real estate is an asset. Houses or properties are passive income, at the same time, home prices go up as inflation continuously escalates. When inflation rises, the value of properties is high too. Generally speaking, the cost you spent buying a property will increase over the years. As a result, you will attain stable and guaranteed growth with your return on investments.
Build-and-Sell is becoming more popular nowadays, this usually involves buying a lower-standard property, renovating, and upgrading to accommodate premium living. After its fully furnished, the property will be sold to a potential buyer at a higher cost and commission. While this strategy shows positive results, another effective alternative that requires minimum effort is investing in condominium units. According to Business Inquirer, investing in condominium units is a preferable strategy due to its average price increase over time. This is an ideal business during high inflation. You can turn your condominium units into ready-to-occupy rental spaces. And gain money from your rental income. Airbnb's becoming more in demand for tourists rather than booking a hotel. Most travelers perceived that since they are more outdoorsy and touring a spot, it is more practical to book an Airbnb since they'll just need a space to keep their luggage and a place to sleep.
Although investing in real estate is ideal for your future cash flows, you still need to be meticulous with your purchasing decision. Before concluding with your investment plans, you need to think ahead since you don't want to get into debt. Of course, we are all avoiding turning our assets into liabilities. Talk to your financial advisor first since higher inflation escalates to higher mortgages and higher interest rates too. Take note, this is not a short-term solution to adapt to the rising inflation. This has to be clear that it is also a long-term commitment. Yes, you may need minimum effort as you generate profit from renting spaces, but investing in real estate requires thorough research and understanding of the market. You also need to observe the accessibility of your condominium units. Moreover, you also need to assess whether potential occupants can pay on time and can conform whenever you raise interest rates.
Try checking out the condo for sale in Las Piñas. The residential area is ideal as a rental space since it is accessible to all necessities. Hermosa is near Vista Mall Global South, NAIA, and Entertainment City. There is also the nearest coffee shop, Coffee Project, which guarantees a relaxing coffee ambiance and experience.
Key Takeaways
Related Blog: Why do people spend a huge amount on collectibles? And are they a good investment?