The purpose of technology is to provide us with tools and means that enable us to do more while being efficient and convenient. With this rise in technology comes the use of smart home products that let you maintain your home's quality and security using technology. Technology such as smart doorbells is one of these pieces of technology that you can use in your house and lot for sale in Bacoor Cavite, like Crown Asia's Vittoria.
What Is the Purpose of a Smart Doorbell?
A smart video doorbell, which is called by many names (e.g., video doorbell, ring video doorbell, video doorbells, video doorbell cameras, a doorbell camera, ring doorbell, a smart doorbell camera, best video doorbell cameras, ring video doorbell wired, etc.) is essentially a replacement for a regular doorbell that comes with features that improve your home security. This includes a microphone and speaker system that lets you talk to people that are in front of the doorbell, as well as a camera that lets you see who is in front of your door at this moment or hours ago.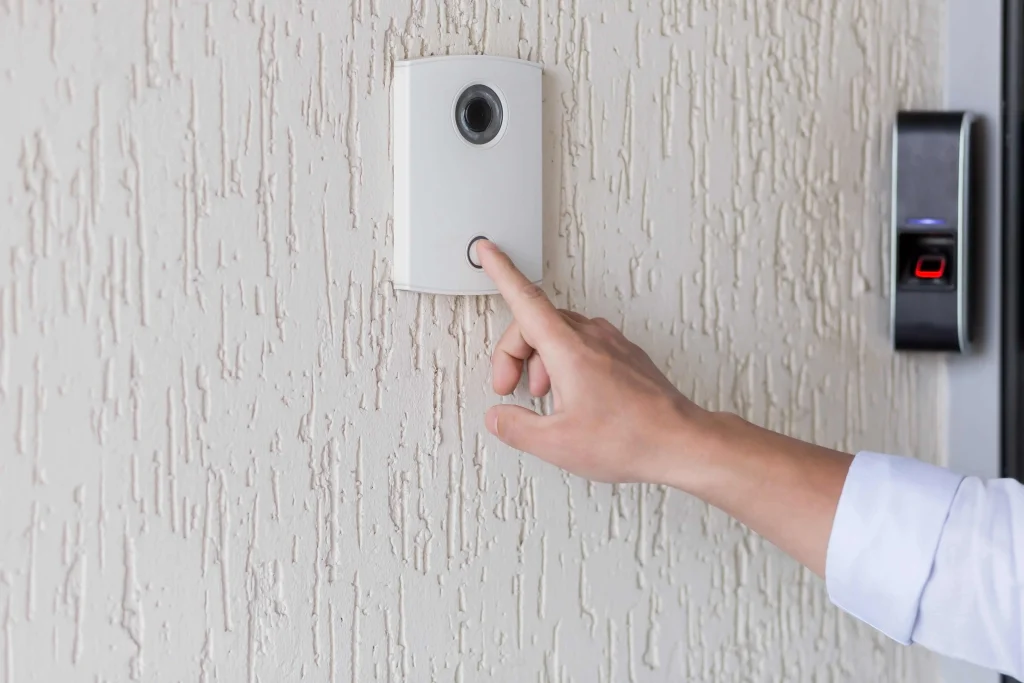 It Is a Means of Talking to Outside Visitors
One of the uses of a smart doorbell is that it allows you to be able to speak to a visitor outside of your house without even opening the door. Using whatever microphone is connected to your smart doorbell, you will be able to keep your distance from outside visitors if you desire. This is especially helpful if it is a stranger outside of your house that you would prefer not to talk to face-to-face, or if you are in a position where you cannot open the door at the moment.
It Saves You Home Insurance Money
One of the bigger investments that a person makes is with insurance companies so that expenses can be covered through insurance plans in the event of any damages to the person's health or property. In terms of security, a video doorbell can help with saving money on homeowner's insurance since it improves the security of your home by having you monitor who is outside your door at what time, while also providing footage of any incident that happens in front of your door.
You Have Footage of Your Home Even When You're Away
It is obvious that you cannot be in two places at the same time, but with a ring video doorbell, you are able to see through the installed camera what is happening outside of your house now or a while ago. Many security system products can be costly, but purchasing a smart doorbell may be a good alternative for installing home security. By being able to see through the camera of your smart doorbell, you can keep checking up on what's going on around your house even if you're away somewhere else.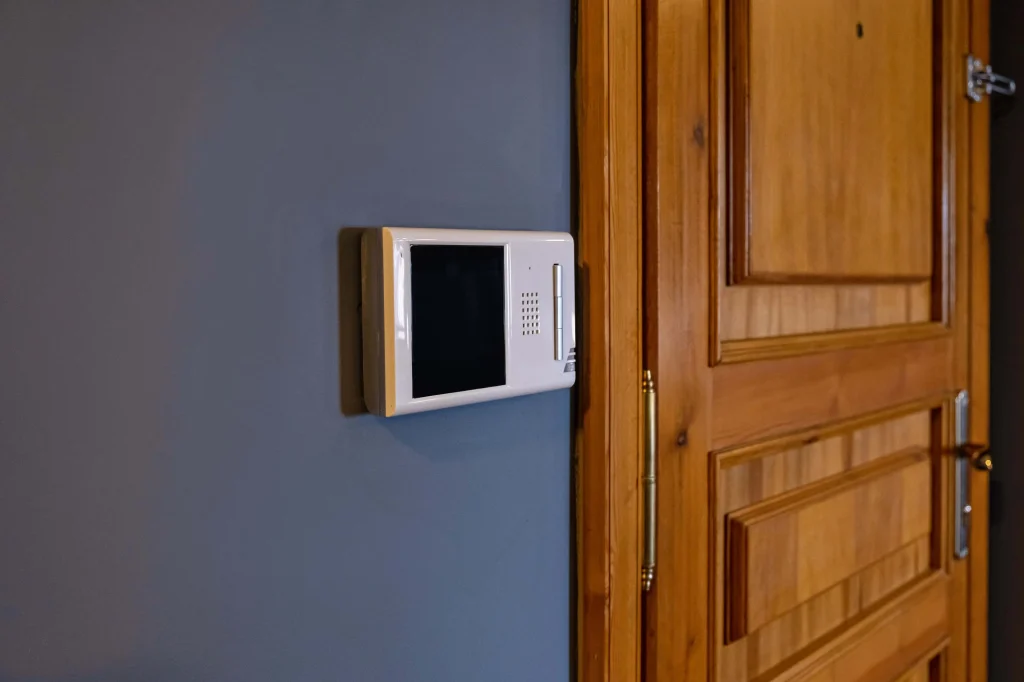 It Can Provide You With Evidence for Police Cases
In the event of a break-in or crime, your smart doorbell will be able to collect footage and video clips in its local storage that can serve as police evidence. Furthermore, your smart doorbell can serve to intimidate burglars that are considering stealing from your property. Once a burglar sees that your smart doorbell's camera is working, they will likely leave your house alone to avoid being caught in the act. In case of an actual break-in, you will have the necessary footage to help you with filing a case with your local police department.
It Is Easy to Install in Your House
Video doorbells are typically easy to install since they usually just replace a normal doorbell. It is also worth knowing what batteries the smart doorbell uses. By just replacing a regular doorbell and existing doorbell wiring, you will be able to have access to improved home security that will let you see footage from your doorbell inside your home or even when you are outside of your house. Because of this, a smart doorbell's easier installation process proves to be much more convenient than the more complicated installation processes of other costly home security systems.
It Provides a Safer Environment for Your Home
With a smart doorbell, you will be able to feel an increased sense of safety and security in your house and lot for sale in Bacoor Cavite because you will be able to have easy access to having an eye on who's at your front door. Whenever someone rings your doorbell, you will be able to immediately see who is at the front of your house without having to open the door itself. And in the event that you are not at your house, you will be able to be aware if there were any visitors or incidents that occurred around your house.
It Has a Night Vision Camera to See at Night
The night is usually the time of day when many incidents can happen, especially because of the lack of natural sunlight to see your surroundings. A smart doorbell helps resolve this issue by having a night vision camera with good video quality and motion detection that lets you see much clearer in the dark through the camera lens of the smart doorbell. If you ever have any late-night visitors or suspicious persons in the dark near the front of your house, then a smart doorbell will be able to give you information on what is near your front door.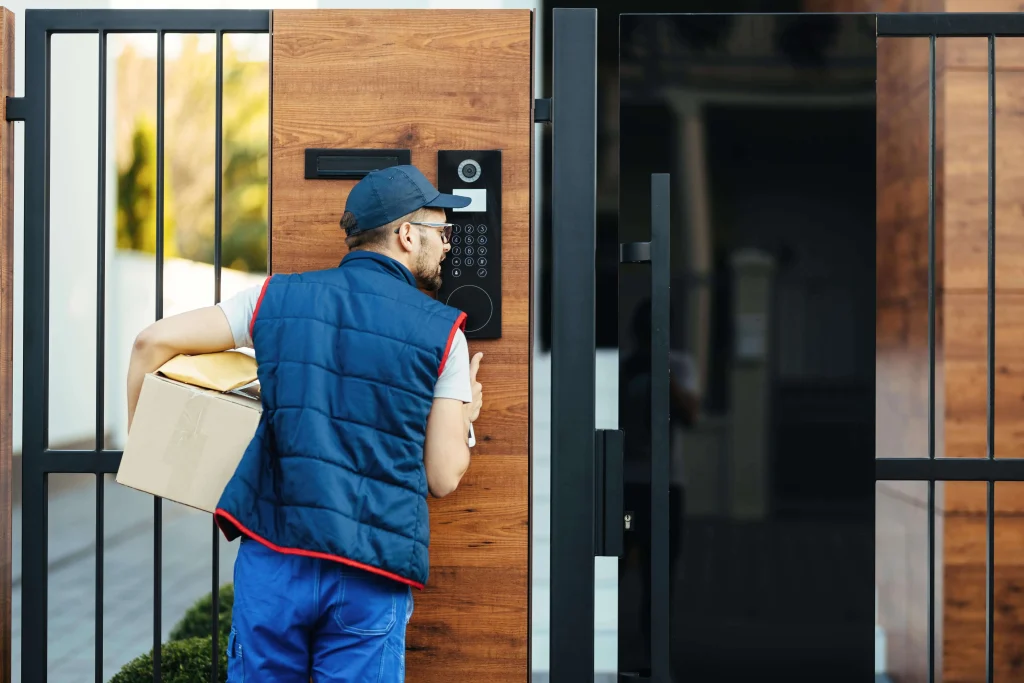 You Are Aware of When Packages Are Delivered
In a time where deliveries are very common, it can help a lot to have a convenient way of knowing if a package has been delivered to your doorstep. In a situation wherein you are inside your house, a smart doorbell will let you know immediately by looking at the camera if the package you are waiting for has finally been delivered. Moreover, it saves you the hassle of having to open your door to see if it is actually the delivery person. In addition, having a smart doorbell lets you know if a package arrived at your doorstep even if you are not at home.
Takeaway
The main benefits of a smart doorbell are found in its capability to increase your home security by giving you easier access, both visually and audio-wise, to what is happening right outside your house and lot for sale in Bacoor Cavite's front door. The design of the smart doorbell is simple, yet brings a lot to the table. The benefits are greatly increased when combined with a smart home.
Read more: Smart Devices to Have for Your Home