As the holiday season approaches, it is evident that many families and friends intend to take a vacation, be it short or long, as a means of spending time and strengthening their relationships with their loved ones. Along with potential homebuyers who are constantly looking for the ideal house and lot for sale in San Pedro, Laguna, local residents, and tourists search for the best Laguna tourist spots near their homes where they can spend their free time as well as take the chance to learn about and explore more nearby local tourist attractions.
Apart from being known as the birthplace of the Philippine national hero — Dr. Jose Rizal, and a place where one of the most prominent theme parks — Enchanted Kingdom, where Princess Victoria's dream shop, Harry Houdini's magic shop, and the famous space shuttle, is located; the Laguna province is renowned as the Resort Capital of the Philippines, which is why several tourists travel to spend their vacations there in order to breathe in the fresh air and get away from the city noise.
Oftentimes, it doesn't really matter whether their trips will take them to a well-known and premium location or not; instead, what matters more to them is whether the Laguna tourist spots they will visit is Instagrammable.
Hence, this article will solely highlight different Laguna tourist spots, including those that are known as some of the top tourist destinations in Laguna as well as some hidden gems, considering the significant mere possibility that locals and tourists may have different preferences in their desired tourist destinations.
From Hidden Valley Springs, Hot Springs, and a National Historical Landmark, Here Are Some Tourist Destinations in San Pablo:
Caliraya Lake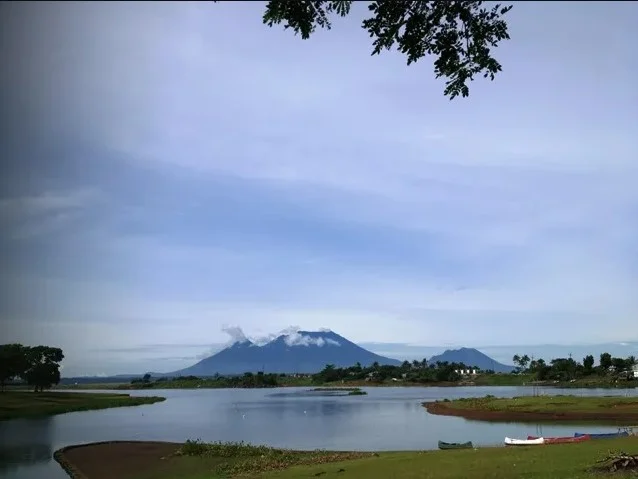 photo from journeywithmeblog.com
Caliraya Lake is one of the most popular Laguna tourist spots as it attracts both domestic and international visitors every year. It is also one of the most well-known man-made lakes in the province, given that it is 1,200 feet above sea level and extends from Lumban to Cavinti.
In order to produce hydroelectric power for Manila, US Army Engineers flooded the Cavinti valley of the Sierra Madre in the late 1930s, creating Caliraya Lake. It was destroyed by withdrawing Americans to stop Japanese soldiers from using it once they rebuilt it, and they later destroyed it themselves as their own defeat drew near.
If visitors want to have a relaxing place to stay and engage in other activities, they can also visit or include nearby Laguna tourist spots such as:
Caliraya ecoville recreation farm. The 20-hectare complex includes a 2-hectare fish pond, campsites, treks, dormitory rooms, a 20-room hotel, a function room, a dining area, and a recreation room in addition to a variety of lodging options, such as tents and lakeside cottages.
Japanese garden. Considering that it is located in Cavinti, along the very well-known Lake Caliraya, the Japanese Garden is one of several historical places in Laguna. This magnificent garden was built in the 1970s to honor the Japanese rule of the Philippines during World War II. Along with the zen-like charm of the garden, visitors can experience taking a short hike by climbing a series of stairs to a hilltop, where visitors can overlook the entirety of Caliraya Lake from there.
Pagsanjan falls. Pagsanjan Falls, located close to Manila, is one of the most well-known waterfalls in the Philippines. This three-drop waterfall was found in 1902 by an American missionary, making it one of the earliest Laguna tourist spots, and it was first named as Magdapio Falls. He gave it the name Pagsanjan Falls, which is a translation of the Filipino phrase Pinagsangahan, which means "where it branches."
Nagcarlan Underground Cemetery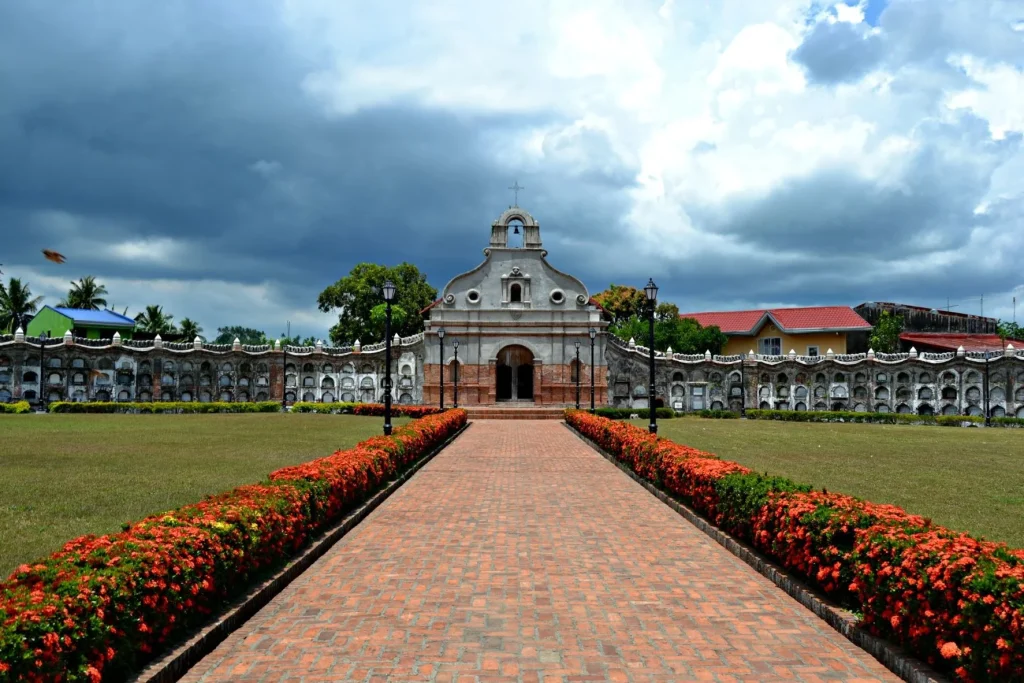 photo from thebackpackadventures.com
When traveling around the area to look for a house and lot for sale in San Pedro, Laguna, there is an underground cemetery that is actually located beneath a church called the Nagcarlan Underground Cemetery.
Although some people would find this unusual, certain tourists might find this historical landmark interesting. In the Philippines, Nagcarlan Underground Cemetery is unique in its sort. This is because the Filipino revolutionaries known as Katipuneros utilized the cemetery's underground crypt as a covert gathering spot in 1896, the reason why it is recognized as a national historical landmark. Additionally, the National Historical Commission of the Philippines is currently in charge of its landmark building.
Hulugan Falls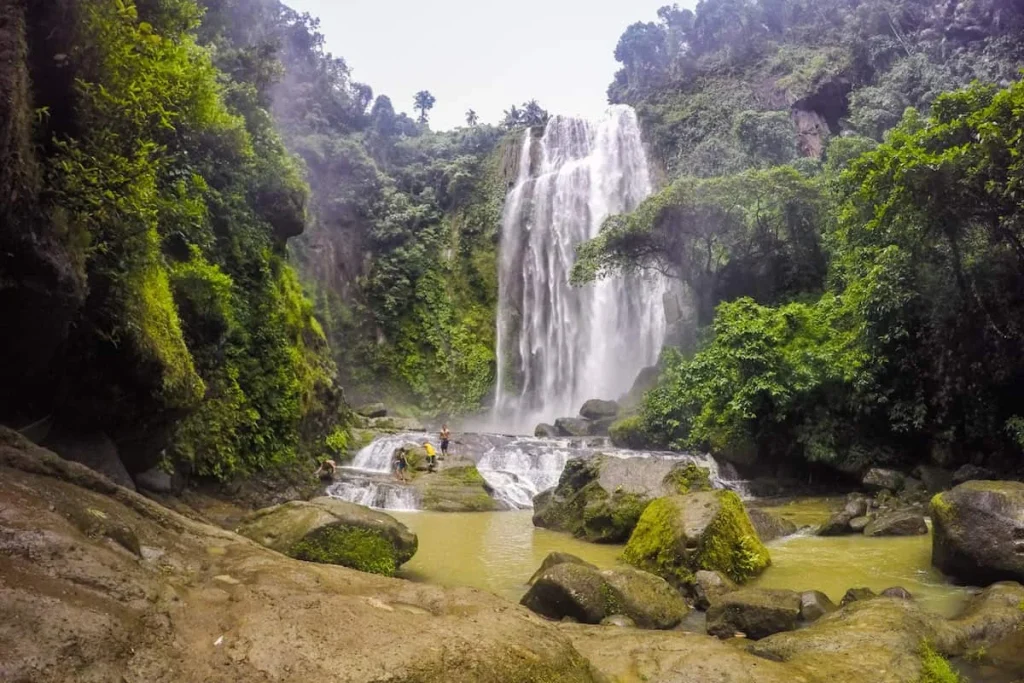 photo from thepoortraveler.net/
Aside from the Pagsanjan Falls, one of the most popular waterfalls in Baranggay Salvador, Luisiana, Laguna, is this enchanting waterfall called Hulugan Falls. It has attracted a large number of visitors, making it one of the Philippines' must-see waterfalls. Before arriving at the Hulugan Falls, you have to travel a one-way trail to get there wherein you will also pass by two waterfalls. You will first take a hike to Talay Falls from the river. You will also need to go through a more difficult and steep path to get to the Hidden Falls. Thereupon, before reaching your target, you will then descend down a muddy trail.
Other Instagrammable Laguna Tourist Spots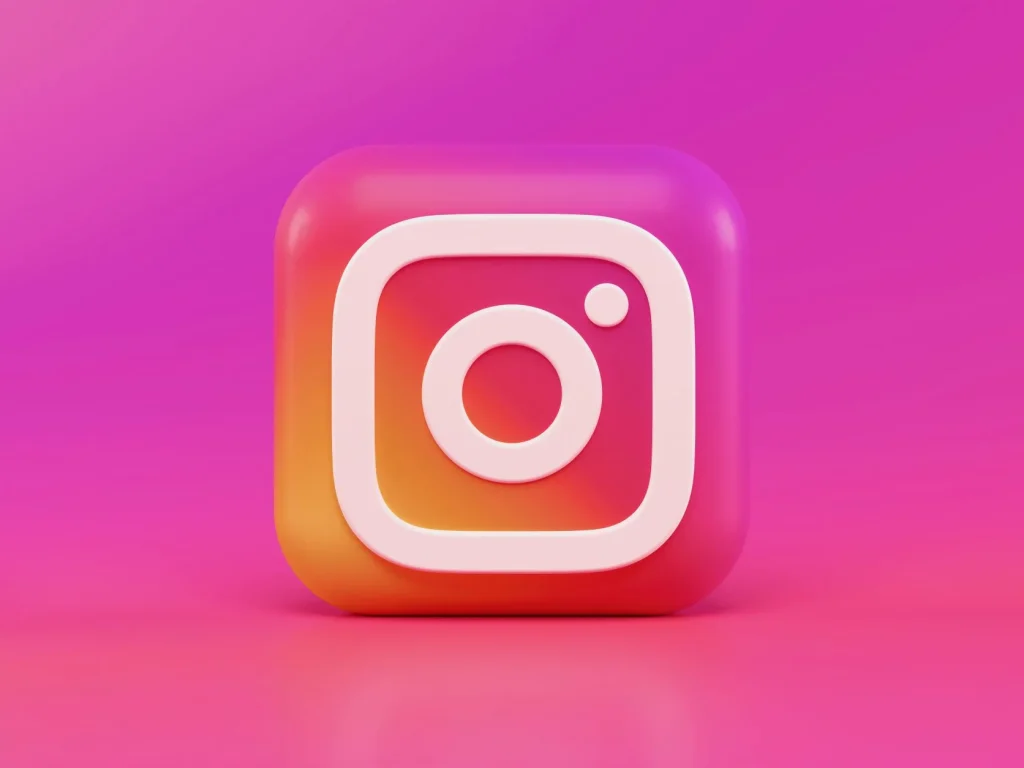 Apart from the aforementioned Laguna tourist spots above, Laguna is also a home to the famous Seven Lakes of San Pablo, which include Sampaloc lake, Bunot lake, Calibato lake, Pandin lake, Yambo lake, Palakpakin lake, and Mohicap lake, in addition to historical landmarks and resorts located in San Pablo Laguna. But out of all the lakes mentioned, exploring the Pandin and Yambo twin lakes is one of the highlights of this journey. The adjacent lakes each have crystal-clear waters where you may go swimming and you can even rent bamboo rafts to cruise the lakes.
Moreover, Mount Banahaw, an extinct volcano known as Holy Mountain and considered sacred by many Filipinos can be found between the provinces of Laguna and Quezon. Another important heritage monument in Laguna is the St. John the Baptist Church, a 400-year-old Laguna Baptist church that stands gloriously in Liliw town, the Philippines' Tsinelas capital.
Crown Asia Laguna Properties
Homes from Crown Asia Properties are inspired by the best of the world and are located in a community that will always bring back memories of your unforgettable journeys. With a 25-year commitment, Crown Asia is still dedicated to fostering a high quality of life and creating upscale thematic communities, including its Laguna estates.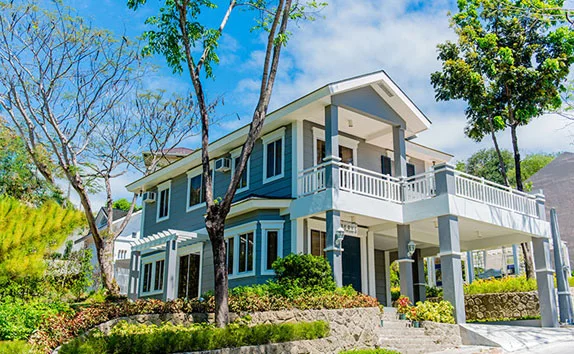 Just like the beauty of numerous Laguna tourist spots, homebuyers seek a house and lot for sale in San Pedro, Laguna, where they can choose from the various developments of Crown Asia, as it all consists of towering trees and a large swimming pool, to also provide premium alternatives whenever they miss exploring around tropical rainforest paradise or touring around hidden valley springs.
Along with the property in San Pedro, Crown Asia also has real estate developments in the Santa Rosa and Cabuyao sectors. Living in these properties not only satisfies its residents because of its Instagrammable and picturesque home design but also offers a number of advantages, including being a ride away from Dampalit Falls, Hidden Valley Springs Resort, Bato Springs Resort, as well as other nearby natural springs and natural pools.
Related Blog: Highlight of the South: The Province of Laguna and Everything It Has to Offer