Let's see what's the first thing that comes in mind when you hear the words, Sta. Rosa Laguna? It's probably Enchanted Kingdom, am I right? But let's be honest its actually coffee shops, especially with brands popping from left to right just like coffee shops like Dear Joe and Coffee Project that offers scrumptious food and great drinks in the coffee scene, But not taking anything away from that magical themed park, it has become one of the landmarks of this wonderful province. Grabbing a house and lot for sale or even a condo in Laguna is a great opportunity to have, because Laguna will definitely be the next best thing or maybe it already is?
Having a property in Laguna regardless, if house and lot or condominium is a good investment because of the value of the properties in this town will simply go up through time, and it is also an ideal place to settle down with your family since we have a large variety of good schools in the area and not just that we will be having our own University belt here in Sta. Rosa Laguna. Alright now we got that out of the way let's talk about what you really came here for, the best coffee shops in Sta. Rosa Laguna.
Here are five of the best coffee shop or coffee bar in the area of Sta. Rosa Laguna: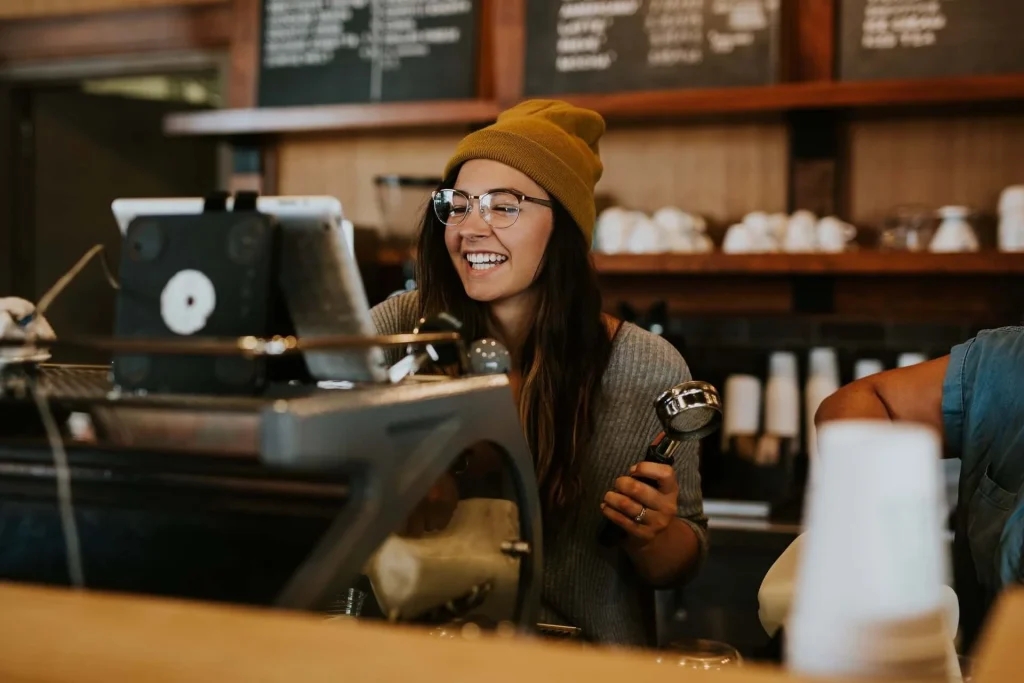 Dear Joe
Ah yes, the beautiful and aesthetically pleasing coffee shop, Dear Joe, which is highly accessible for home owners living in Valenza and not to mention, where bikers love to grab a quick and tasty snack/drink, I highly recommend their "Beef & Mushroom Cannelloni Pasta" and for their drinks I'd suggest trying them all because that's how good they are but not taking anything away from the food I just have a soft spot for pasta. On the go? Don't worry because this Dear Joe offers drive thru so, if you need that quick coffee run, say less because Dear Joe's got you. If you're someone who enjoys coffee with its unique ambience, good food, drinks, or a mixture of both and loves to take pictures to post on social media, I suggest visiting Dear Joe Sta. Rosa Laguna along Tagaytay Rd., Great view, good food, fantastic ambience what more can you ask for?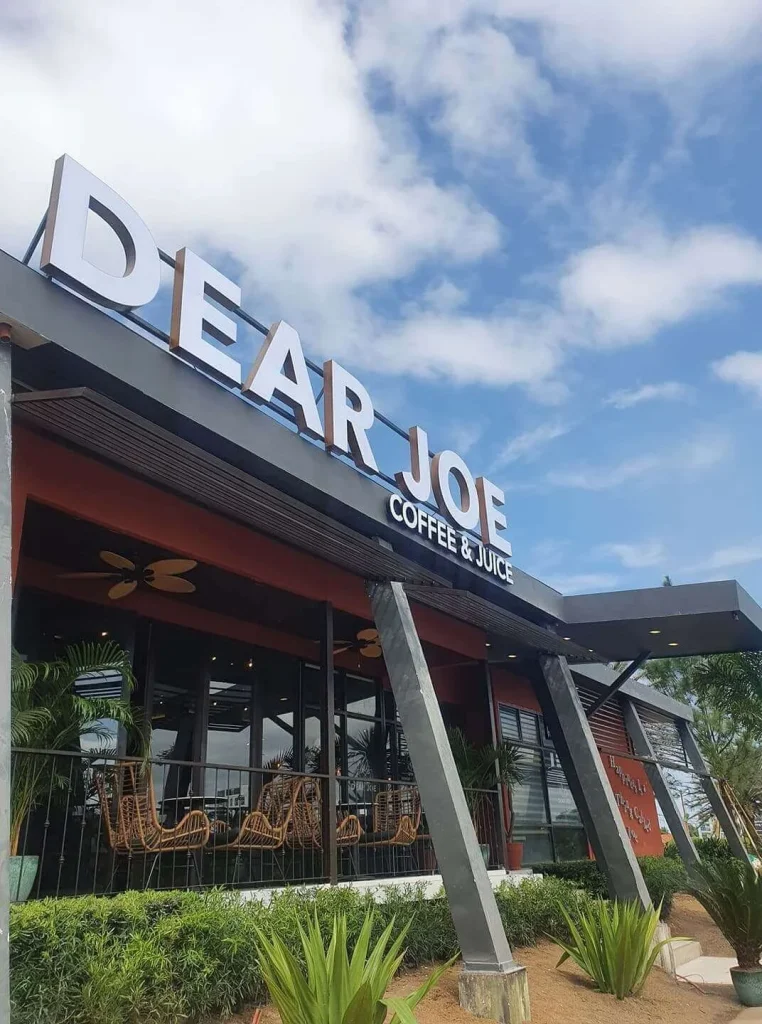 Personally, Dear Joe and the next one on the list are the best of these coffee shops if you want to enjoy a good cup of delicious coffee and a pleasing aesthetic on a rather cute cafe. They have both great food and a relaxing atmosphere you can enjoy.
Coffee Project
Coffee shops hold a very unique thing to it that immediately deliver warmth and a unique experience, for some it may be the anesthetic aroma of the freshly brewed coffee, or the aromatic scent of handcrafted pasta drifting throughout the room. Other's don't even long for that coffee shop smell. Since school is near approaching, students may prefer a quaint, quiet and peaceful place to get a head start on their reading, while workers may be seeking for that certain ambience that'll help them get their work done before the deadline for the day, but can't find anywhere else but here in Coffee Project, one of the country's leading coffee chains. Whatever it is you may be looking for in a coffee shop, one things for sure coffee shops tucked near universities or business districts bring out a sense of comfort for whoever steps in this vibrantly designed cafe inside.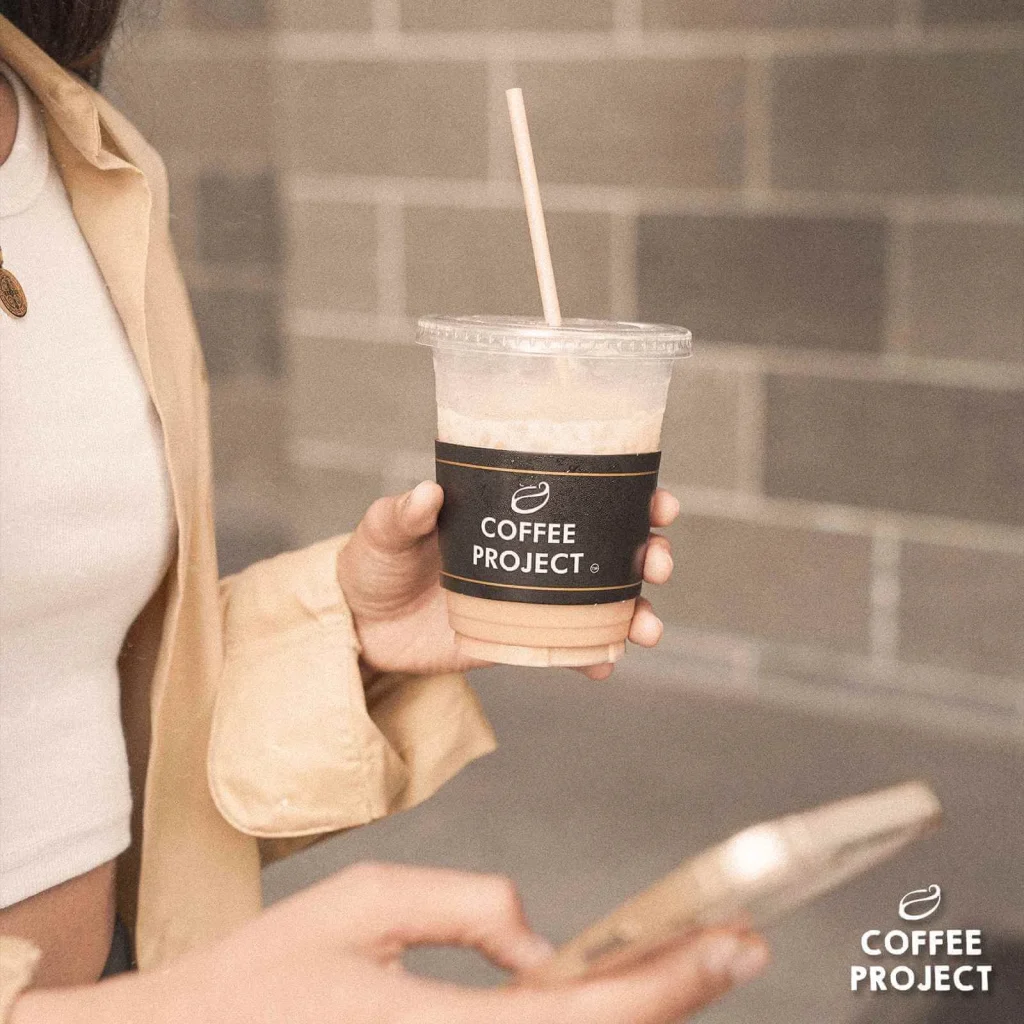 Source: https://www.facebook.com/coffeeprojectofficial/photos/a.705247009586494/4786411381470016/
Coffee project aspire to not serve only coffee, but to be a comfy and homey vibe with a garden look and the scents of a coffee aroma, and they did just that, some of its branches have hand painted flowers and, on the ceilings, giving it a unique and aesthetically pleasing background for those Instagram-able posts. Aside from Coffee Projects interior's, you can choose from its wide variety of drinks from cold to hot and freshly baked pastries, help attract all sorts of customers. Ambience as made warmer with pots of plants hanging from the ceiling, wooden panels, and different items mounted on the wall, touches of green in every corner, with frames with inspirational quotes to get inspired by. So, it really is apparent that a coffee's shop appearance and ambience can easily affect how its regular consumers react, a peaceful and calm environment contributes to the consistent focal point and resolution displayed by workers, business partners, students, or even just friends.
Coffee Project has different types of specialty coffee that you can enjoy!
Coffee project, does not only take pride in being a photogenic café, there's more than meets the eye. Its physical appearance appears to help students/customers become productive at any time of the day.
Tim Hortons, Vista Mall Santa Rosa City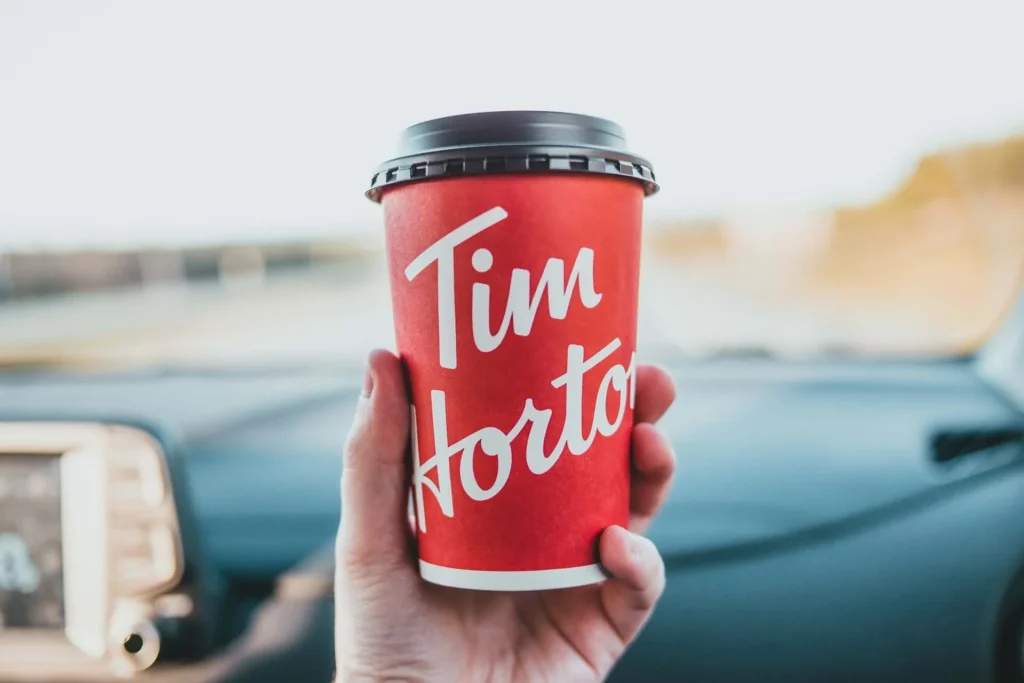 Well, here we have one our favorite coffee shops in Sta. Rosa Laguna, in Vista Mall, along Sta. Rosa – Tagaytay Road because of its sweet and savory coffee blends with its ice blended greatness all in one cup. From chipotle chicken wraps to cheesy steak sandwiches, you have a large variety of scrumptious food to choose from. Bagel is remarkable and egg & bacon muffin totally one of my go-to's. With an amazing staff and excellent service, you'll truly go back for more. Not as Instagram worthy as our first 2 coffee shops on the list, but Tim Horton's coffee is somewhat worth trying and is a great coffee overall. Aside from all that Tim Horton's is also known in Canada for its donuts and hot coffee.
Starbucks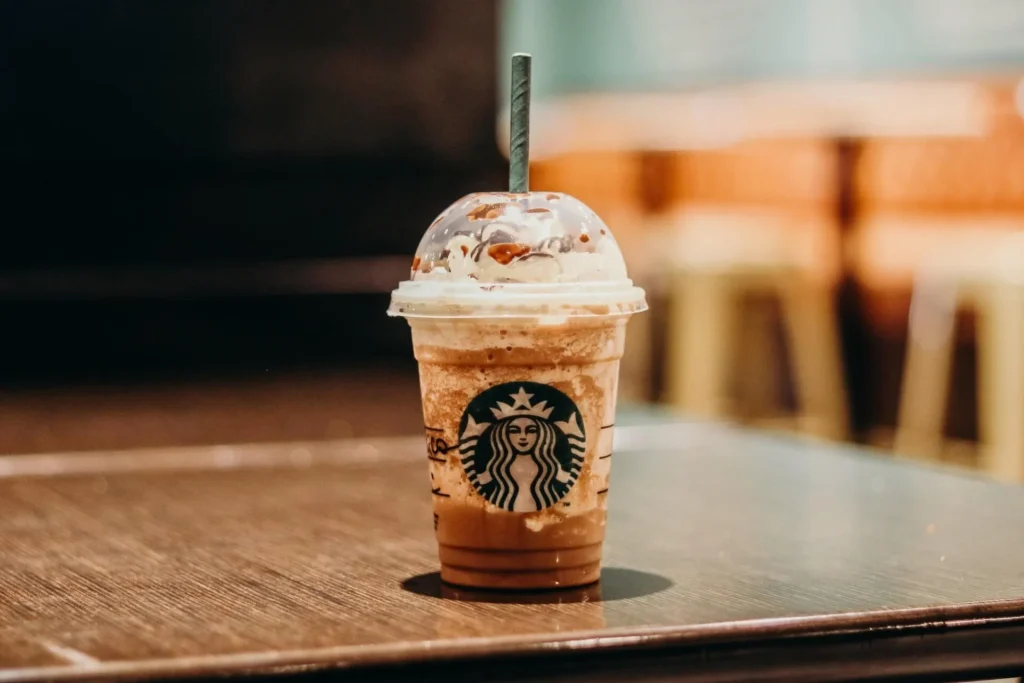 If you aren't already familiar with this beast from Seattle, Washington, where have you been all these years? For decades Starbucks, with its high-quality coffee beans and delicious pastries, not to mention the rapid growth of innovation, Starbucks is the pioneer of coffee standards around the world with, to its freshly roasted coffee beans to its Frappuccino's and delicious ice blended dark mocha frappe. Beyond the coffee, tumblers, and other accessories, one reason for Starbuck's success worldwide is that it understands the personal relationship people have with coffee, but still lacks the aesthetic, Instagramable side of things, unlike our first 2 coffee shops.
Krispy Kreme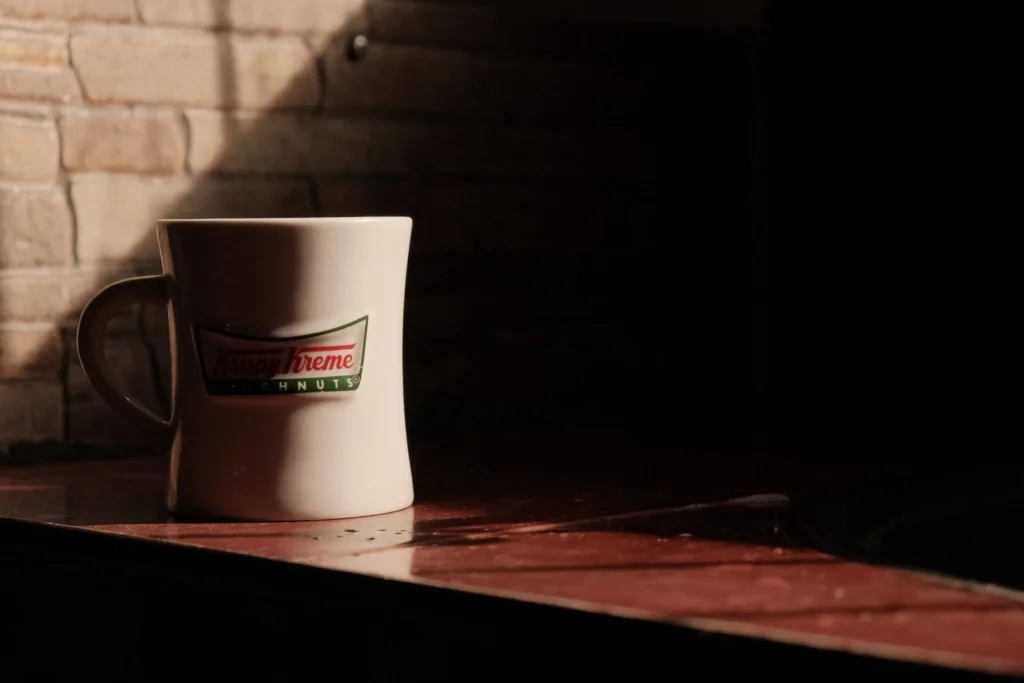 Known for being one of the main competitors of Dunkin Donuts and delivering you fresh glazed doughnuts and coffee, Krispy Kreme has been in the industry for more than decades and is here to stay like every coffee shop on this list, but let's talk about their coffee, Krispy Kreme's coffee is not really the typical shop that is known for coffee but rather specializes in quality doughnuts, having a sweet blend of sizzling hot coffee and the usual Krispy Kreme doughnuts is a match made in heaven that really caters to your sweet tooth cravings, but just like what I said they aren't really known for having the best tasting coffee, but I'd rate their coffee a 7.5/10 but again the doughnuts are just a perfect match with the coffee that they serve.
Related Blog: Best Coffee Places in Tagaytay