Choosing a home is one of the most important decisions for a family. Your home will be the place where your children would spend their formative years. A home that fits your criteria is important. Aside from its location, a house's design, quality, features, and safety should also be considered to be among the priorities. Moreover, these criteria should also extend to the community to where the property belongs. So if you've been having a hard time choosing which house and lot for sale to purchase, read on further to learn more.
Here are some criteria you can follow when choosing a property that you want to purchase:
A match made
Ambiance plays a huge role in giving a prospective homeowner a glimpse of what is it like to reside in a neighborhood. In an open house or property preview, a buyer meets the house and lot for sale. And, much like in love at first sight, the experience can let one feel if there is a match. It would definitely help if the architecture, design, and upkeep standards of the estate meets the buyer's preferences. The way to the home should also be considered as these pathways would be the buyer's daily routine once they buy the house.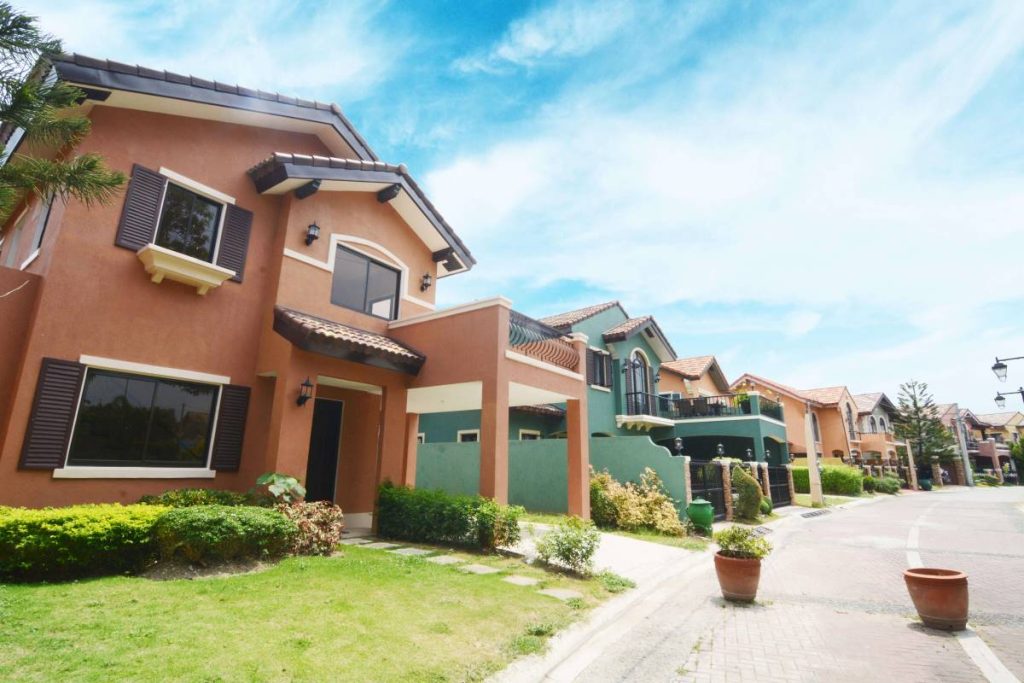 Crown Asia's Cavite premium house and lot for sale packages evoke a timeless Italian charm that has captured the taste of thousands of property owners in Bacoor, Imus, and Dasmarinas. With homes of two-toned concrete tiles roofing, stucco wall finishes, window shutters, and brick-layered accents, living la dolce vita seems not far away. The staple balconies and verandas, along with lush gardens, also provide avenues for families to breathe while enjoying each other's company.
In addition to space planning, notable in Ponticelli Daang Hari is the oval-shaped central open space housing the amenities and greeneries. In Citta Italia along Molino Boulevard and in Amalfi, Caribe, and Amalfi Heights at the Island Park along Governor's Drive, the tree-lined main avenue welcomes the dwellers of each phase of the community. These attributes, along with the rustic tones of each house's exterior, complement a palette that brings to life a quaint community.
Modern conveniences, less worries
In these modern times, one less worry should be the safety inside the home. Advancements in construction methodologies ensure sturdy and quality buildings while new technology allows real-time surveillance and a wide array of available security systems. Numerous home safety systems exist and there are a lot of good ones to choose from. When it comes to exclusive villages, prices limit homeownership to those who can afford it, and access to entry and exit is controlled by capable security agencies. Thriving in professionally-managed communities can even roll out stricter protocols for the benefit of the homeowners– like what some subdivisions have employed since the announcement of community quarantines.
With the necessities and conveniences for modern living in mind, Crown Asia will soon include smart home features in its offerings, both for ready for occupancy and preselling units. For turned-over projects, continuous improvements are being explored by property management and homeowner associations. In the interest of innovation, these trends also guide Crown Asia for its upcoming developments.
Location, location, location
Much like in business, the location of the home is one of the most important factors to consider when purchasing. Everyone wants a home that caters to their own criteria for location but who would want to purchase a property and live in a place where it is really hard to access. It depends whether you want to be detached and far away and the decision is ultimately up to the buyer.
Crown Asia's house and lot for sale properties in Cavite offer its buyers a great option when it comes to its location. Located along major roadways, everything is within reach. And with numerous retail components surrounding these communities such as coffee shops, restaurants, malls and markets, a Crown Asia house and lot for sale in Cavite is not a bad investment for you and your family. Taking also into account the future of the children of the homeowners, prominent schools and health institutions surround the area. Also, major infrastructure projects planned are only minutes away from Crown Asia's communities. Investing at Crown Asia would not only benefit you but your children also since the value of these properties would only increase.
Replete with amenities
When purchasing a house and lot for sale, one should also take into consideration the amenities that come along with the home. A home without many amenities is a bad sign unless the price of the property counteracts this. A community with plenty of available amenities gives you choices. Say you don't want to spend money on a home gym, a community with a gym and other fitness equipment/facilities would certainly aid in doing so.
Crown Asia's themed communities in the south are complete with amenities. From its condominiums to its house and lot communities, they come with the amenities that you would need. Some communities even have schools and convenience stores inside. As well, other retail components such as coffee shops, restaurants, malls are right outside some of the communities. When investing in a Crown Asia house and lot for sale, you wouldn't need to go far for what you need.
Your real estate crowning success
With an unmatched location in its segment, Crown Asia's projects offer an outstanding choice for those who are ready to reward their success. Continuous capital appreciation proves to be in place as major infrastructure, institutional, and commercial ventures are in the pipeline for Cavite. These, along with Vista Land and Crown Asia's commitment to advancing their master-planned communities, should help potential home investors in discerning their home of choice.
Visit Crown Asia's Cavite projects to have a taste of the sweet life. The online preview is available.
Related Blog: Factors To Consider When Buying A House And Lot in the Philippines