The door to the natural and cultural wonders of the Cordillera Region and is situated in the midst of beautiful and breathtaking mountains, hills and valleys, the City of Pines is accessible by land and by air, it is about 240 kilometers away from Manila, the capital city of the Philippines.
If you are thinking of the fastest route to Baguio or how to go to Baguio, there are a lot of ways to go.
There are major highways that serves as the fastest route to baguio from manila which helps a lot in saving much time and effort, to be able to enjoy and see the beauty of the much-awaited vacation escapade to Baguio City.
Kennon Road- Kennon Road is one of the major access roads leading to the Benguet Province. It provides the shortest route from Rosario to Baguio City with a total length of 33.7 km. It starts at the intersection with Manila North Road in the municipality of Rosario, La Union and ends at a roundabout connected with Marcos Highway and Governor Pack Road.
Marcos Highway- Marcos Highway has a scenic view of South China Sea, and its recent redesign has given it short cut entrance just a few hundred meters further north from the Kennon Road Junction in Rosario, La Union instead of proceeding to the original entry point at Agoo, La Union, or the alternative one further up in Pugo. Although longer than Kennon, Marcos is wider, smoother and "all-weather."
Naguilan Road – Officially named as "Quirino Highway", the Road of Naguilian has an entry point at the equally fascinating Bauang, La Union. Oftentimes, this is the best route which was opted by most travelers of all sorts, especially those backpackers and honeymooners which are likewise visiting other Northern provinces in the Philippines
Baguio- Nueva Vizcaya Road- This is the connecting road to Benguet, going to Aritao in Nueva Vizcaya. Thus, this is currently the newest and most accessible route for those who had originated from other provinces, preferably on the eastern part of the Philippine archipelago
Halsema Road- This is the other passageway that will take you safe and sound to Baguio. To find this route, you have to pass by La Trinidad Valley. Then, you have to patiently ask for other vital information about going to this charming tourist spot along your way.
TPLEX (Tarlac-Pangasinan-La Union Expressway) an 89.21-kilometer (55.43 mi) four-lane expressway north of Manila, Philippines, which connects cities and provinces in Central to Northern Luzon which makes it possible to travel to Baguio from Manila in under three hours via the newly-opened segment.
And most recently, there's a new development near in Baguio City which is a new international airport in Bulacan that will start construction in the next three months, to be known as Bulacan International Airport, it is located in the coastal town of Bulacan, 35 kilometers north of Manila. It aims to provide a new gateway for the country and ease congestion at the Ninoy Aquino International Airport and traffic in Metro Manila. A very good news to north people because there is no need to hassle in travelling around 3-4 hours just to reach the Ninoy Aquino Airport.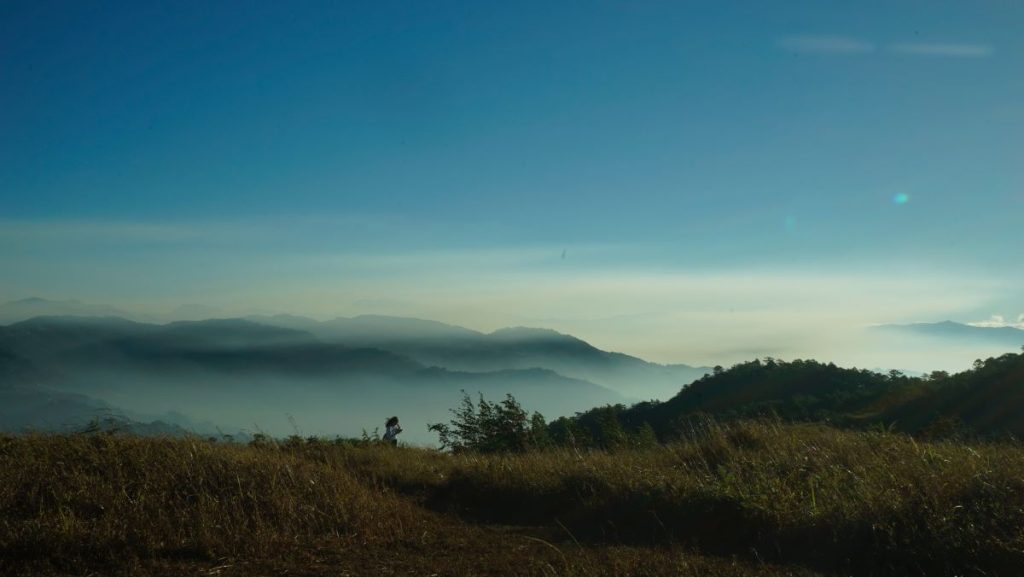 Baguio City is indeed a place to dream, and a home to call an address, with its cool breeze, breathtaking views, fascinating attractions and beyond compare accessibility, Baguio City is surely an ideal place to live. Explore Crown Asia Baguio's magnificent properties in ideal locations, Brenthill, Pinehill and Canyon Hill, and enjoy the urban living that is enlivened by the wonders of Cordillera Region.