We now reached the time of the year when the breeze is cooler – especially around your house and lot in Bacoor City – magical lights are all over the place, Christmas songs are on repeat and everybody just feels so joyous, it is also a season of gift giving. With all the excitement of the holiday season in full swing, it's almost impossible to come up with ideas for gifts for friends and family. It is usually a chore to think of something new and unique to gift your friends and family at Christmas. It's difficult to come up with something new, it takes much time, effort, and patience. It can be really tiring but the joy you feel when you receive that special gift makes the whole ordeal worthwhile!
Smart devices can be an awesome gift for any loved one or friend who has or wants a home of their own.
To ask how smart homes can make life easier means asking a long list, but one of them is being able to save money and provide personalized entertainment that no other technology can. Here's the list of smart gift ideas perfect for your loved ones' house and lot property in Bacoor City
Amazon Echo Dot (5th Gen)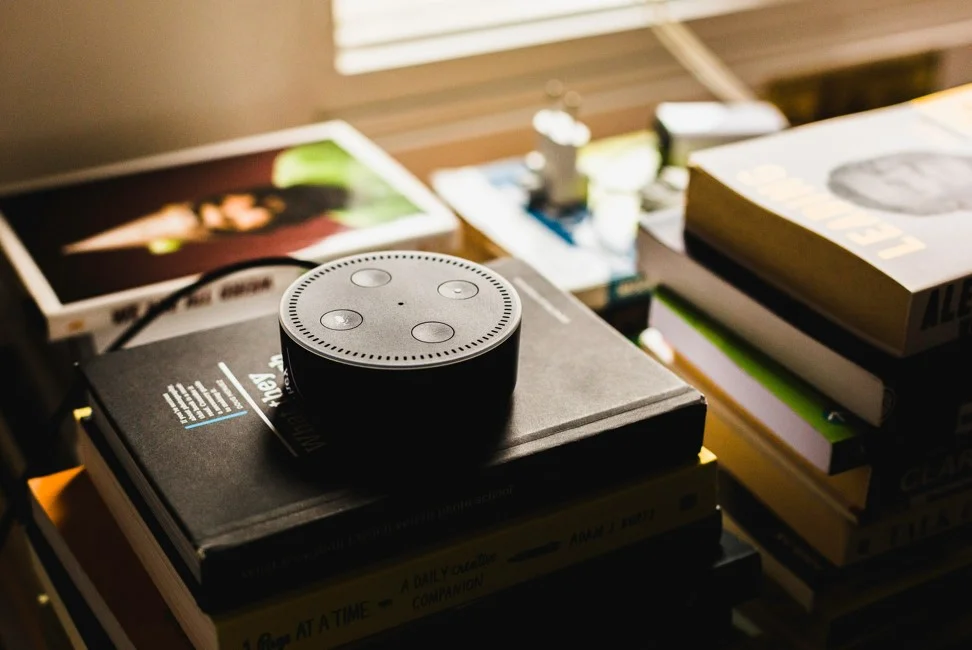 The only thing better than the Echo Dot is its new bigger brother, the Echo Dot (5th Gen). With twice as much bass, a redesigned audio architecture, and redesigned speaker give you twice the sound quality of the previous Echo Dot. Now you can connect to your own Wi-Fi networks or even extend them with our Wi-Fi mesh extenders. This smart device is perfect for your loved one who really loves music.
You can also connect the echo dot to smart home technology to have a more convenient life.
TP-Link Archer AX21 Wi-Fi 6 router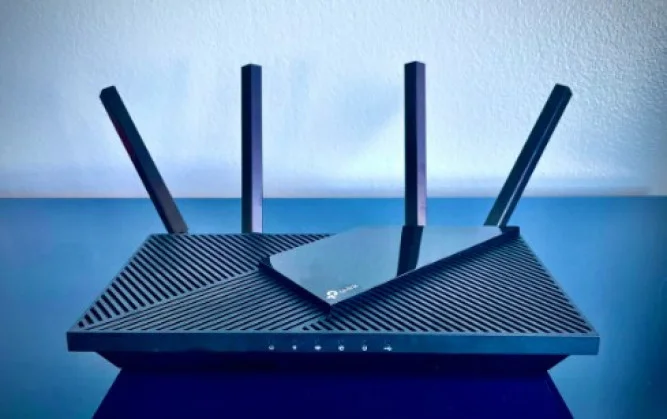 photo from cnet.com/
The TP-LINK Archer AX21 Wi-Fi 6 router is an easy, affordable pick for home users, especially on your house lot property in Bacoor City. It offers reliable speeds and a simple setup, but it does have some drawbacks like slower overall performance, smaller compatibility with other devices, and not being able to play video from your mobile device to larger screens without having to stream the content over Ethernet.
Nest Hub (2nd Gen)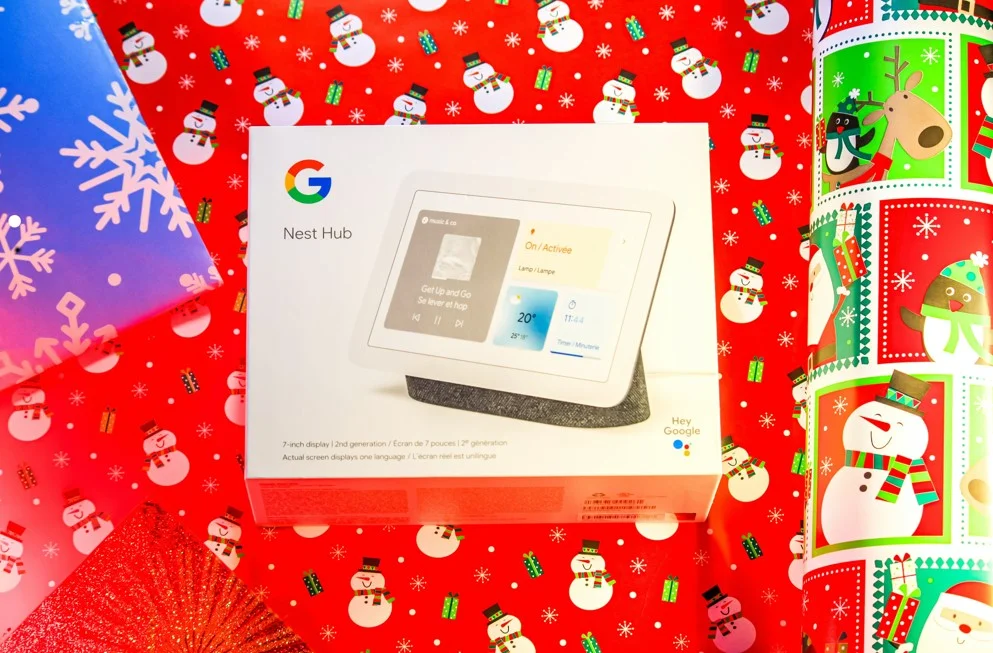 The Nest Hub is Google's second-generation smart display, and it's a great one. It runs a customized version of Android 9 Pie and houses Google Assistant voice commands, but it also brings the convenience of Amazon Alexa to a tiny screen. The Nest Hub is a super smart device that brings convenience to nearly every dimension of every connected smart home system. Whether you want to watch Netflix on your TV, stream music from Spotify, play YouTube videos, or check who's ringing your video doorbell, the Nest Hub has you covered.
Amazon Echo Show 5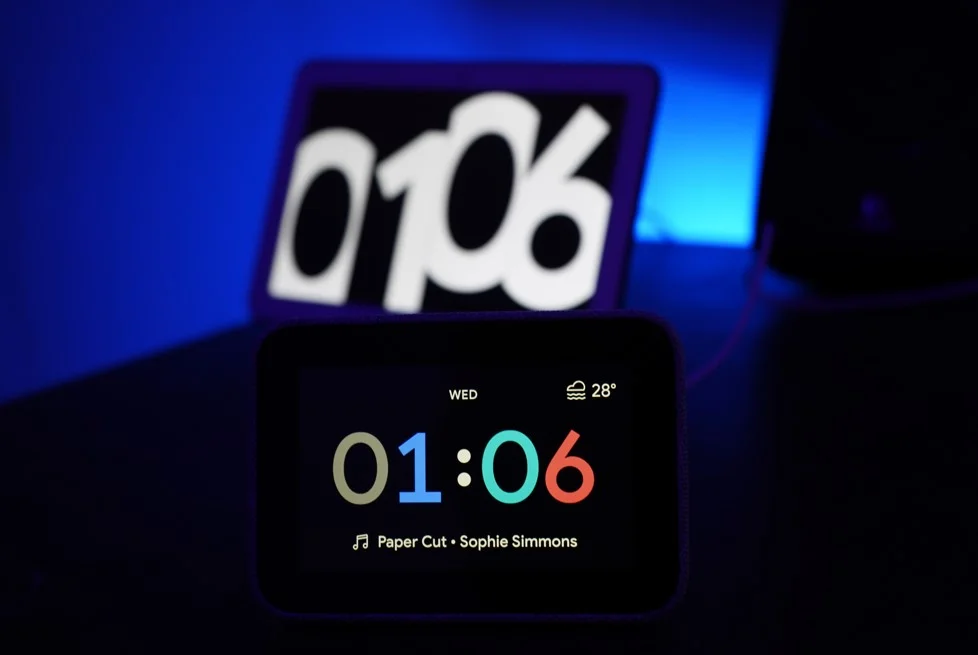 If you're looking to take advantage of Alexa's smarts on your large display, the new Echo Show 5 is one of our favorite options. It brings all the smarts of the voice assistant along with the ability to video chat, watch cooking videos and catch some cool kid's programming with Amazon Kids Plus (especially if you get the kids' edition). This is perfect for a family member or a friend who prefers Alexa to Google Assistant.
Apple HomePod Mini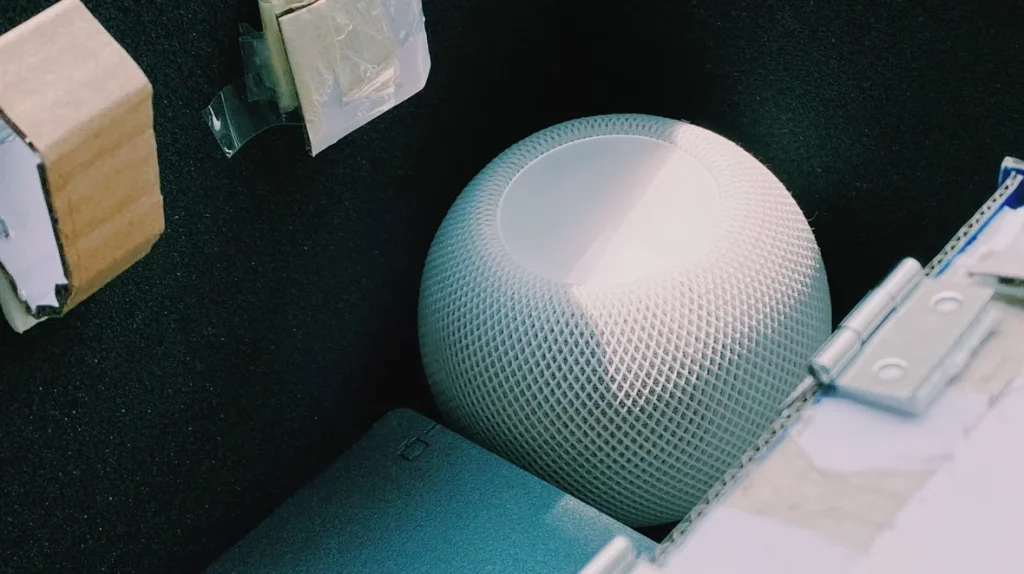 Apple's HomePod is a smart speaker, with no screen or camera in sight. But it sure sounds great, offers good sound quality, and works best with Apple devices like iPhones, iPads, and Homekit-compatible smart home gadgets. The price is still steep, but the larger footprint and beautiful sound make this one hard to resist.
Amazon Smart Soap Dispenser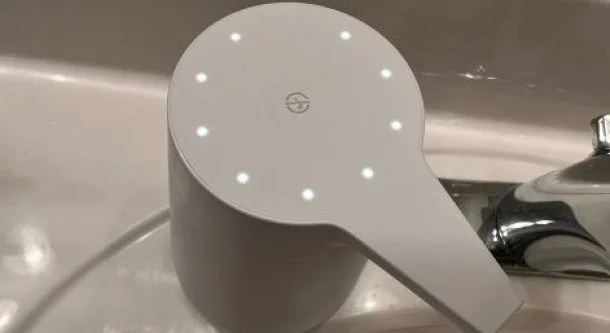 photo from edition.cnn.com/
Finding a way to wash your hands is important; this automatic soap dispenser from Amazon will make it much easier. With a 20-second timer that you can control, you can get your hands properly washed at exactly the right time. It's also compact and only takes up 7.5 inches of space, making it easy to store in your bathroom cabinet or kitchen drawer. With the Amazon Smart Soap Dispenser, you have a more hygienic shave than ever before. This smart soap dispenser automatically adjusts to your skin's needs and will detect which soap is currently in use. It uses body heat to warm up cold water for lathering, so you can reduce the risk of razor burn and Ingrown Hair. Plus, it will keep your locker clean with a built-in deodorizer that neutralizes bad smells while you shower. This a gift perfect for the current situation of the world.
Amazon Smart Thermostat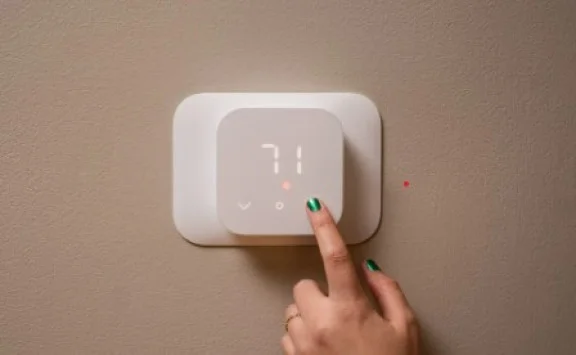 photo from cnet.com/
Amazon's Smart Thermostat puts the power of Alexa right in your home. Set heating and cooling, leave Alexa to handle everything else, and enjoy peace of mind knowing you're getting the most out of your energy consumption. The Amazon Smart Thermostat gives you a voice-activation thermostat with advanced Wi-Fi and Bluetooth connectivity that lets you control your smart home system settings from anywhere using Alexa or the Amazon Smart Thermostat Mobile app. It also helps with energy costs.
Dreametech D10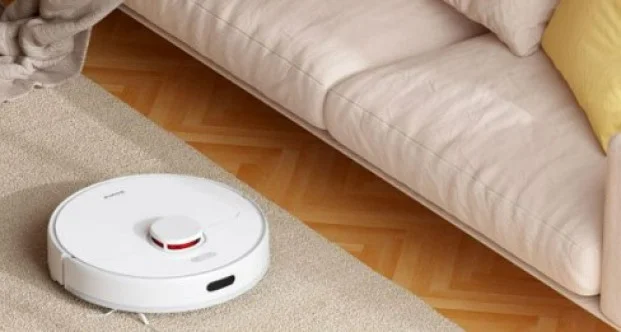 photo from nerdtechy.com/dreametech-d10-plus-review
This one is perfect for a friend or a family member who is a clean freak. You don't want to know what 45 days of dust look like. That's why Dreametech came out with the D10 Plus robot vacuum and mop. This powerful 4000Pa suction cleaner connects to Wifi and is controlled via the Mi Home app. It self-empties its garbage bin into a 2.5 Liter dust bag that can hold 45 days of dirt and dust from your floor. The D10 Plus also comes equipped with a 20 ft mapping range, 4 sensors that help it find more items to clean statistically, strong battery life, and up to 8 hours of runtime on one charge
As a bonus, there are some special mentions of some smart home devices that you can gift to your loved ones too: Google Nest Mini; a smart home hub, smart speakers, smart home security, smart doorbell, smart lights, smart meat thermometer, and security cameras. And for plant lovers, a smart garden is also a good idea for a gift.
This is a season to bring holiday cheer and make loved ones feel important. And as Christmas is a season of giving, you may already be thinking of what gifts to give to your loved ones. It could be jewelry or smart home devices/smart home technologies, but remember: there's no right or wrong way to shop for the people in your life—as long as you're making them feel special and thoughtful, it's all good!
When it comes to gift giving, it's not just about materialistic things. It's about the memories you make with your loved ones and the time spent together. So this Christmas season, don't just focus on getting gifts for people—make sure you spend time with them.
Related Blog: Smart Home: Ways to keep your Devices Safe and Secure