If you're considering selling your home, it would take more than just your real estate agent to get you, potential buyers. You want to make sure your house and lot for sale is appealing and something buyers would want to live in.
Home staging is making sure each of your rooms looks photograph and buyer ready.
What Is Home Staging?
Home staging can generate more money and sell your home faster. Besides adding visuals to buyers, appearance means a lot in selling your home. While hiring a professional stager is doable, you can manage to DIY or do home staging by yourself. It might seem expensive or costly with all the rearranging and designing, but on the contrary, home staging can be done even as simply as moving furniture around.
Home staging in contrast to interior design appeals to specific potential buyers as compared to interior design. Home staging is more focused on looking good for the general rather than interior design which focuses on specific aesthetics.
Tips for Staging Your Home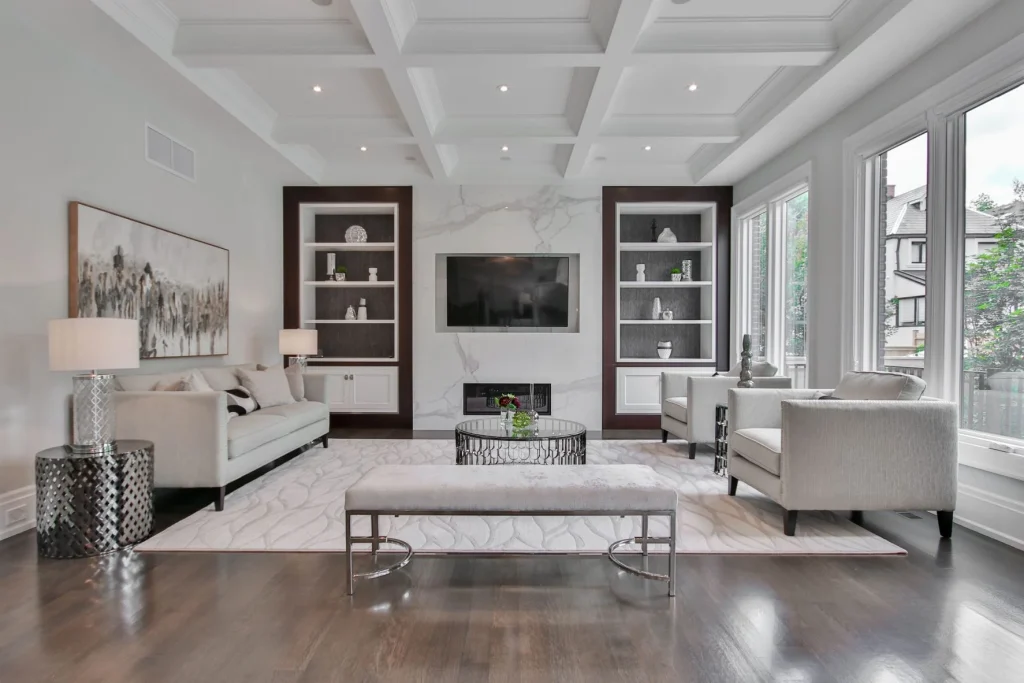 Following these helpful tips will make your home staging process much easier. These home staging tips will make your home staging cost lesser. It is very much achievable to accomplish each room on a day-to-day basis. A professional home stager would advise you to look into the perspective of future buyers rather than all of you or being too personal. Professional stagers also advise a well-staged home is a planned home. Making it easier for real estate agents since most buyers look through homes online.
Declutter
Remove any personal photos or personal photographs and personal items relating to you and your family. Most buyers obviously want a clean house so declutter is the first important thing in home staging. Home staging is necessary and even real estate agents would advise you that having to declutter makes the place 80% better.
Move Furniture
Move your own furniture around to change the appearance of your home. Looking online for inspiration for how you want your room to look would also help. You can rent furniture for the day of your home shoot if you need extra help. Just make sure the furniture fits right in your home.
Repaint
A simple home staging tip is to apply a fresh coat of paint. Even small details like your front door would matter. Check for any dents or if needed a repaint. A neutral color would make home staging your rooms easier since it goes with most colors. It also would make your rooms appear brighter.
Redecorate
Opening window blinds or changing them to curtains can add to your home's curb appeal. If your home has hardwood floors or hardwood flooring make sure to polish, clean, and check for any needed refurbishing. Old hardwood floors tend to lose shine because of dust accumulated. Hiring a home staging service is also a great idea. You can also ask professional home stagers for suggestions or help.
When you put your home on online listings, all these details and even small changes would make it look better. It saves both time and money.
Design Each Room
A simple home staging tip is to design each room. So list down or make a checklist for rooms that you have already finished. The entire room should be included in your home staging to avoid under or over-staging certain rooms. Here are home staging tips for each of your rooms:
Dining Room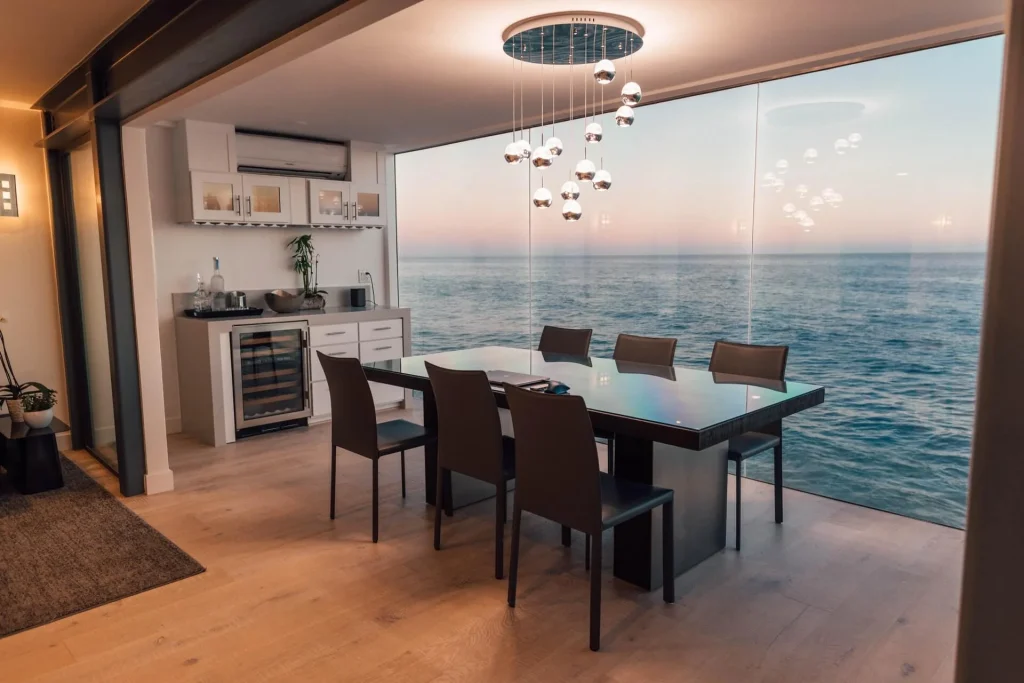 Consider the lighting. Don't neglect the lighting in any of your rooms most especially the dining room. Natural light is good but more light can change the appearance or add to the room itself. So update your lightning, buy new lamps, adjust bulbs, and open blinds.
Declutter. The things around your dining. You want buyers to visualize the area as a spacious and clean place to eat. So when home staging your dining, consider the lighting, space, and furniture. Keep it minimal while making the place appear bright with the lights.
Living Room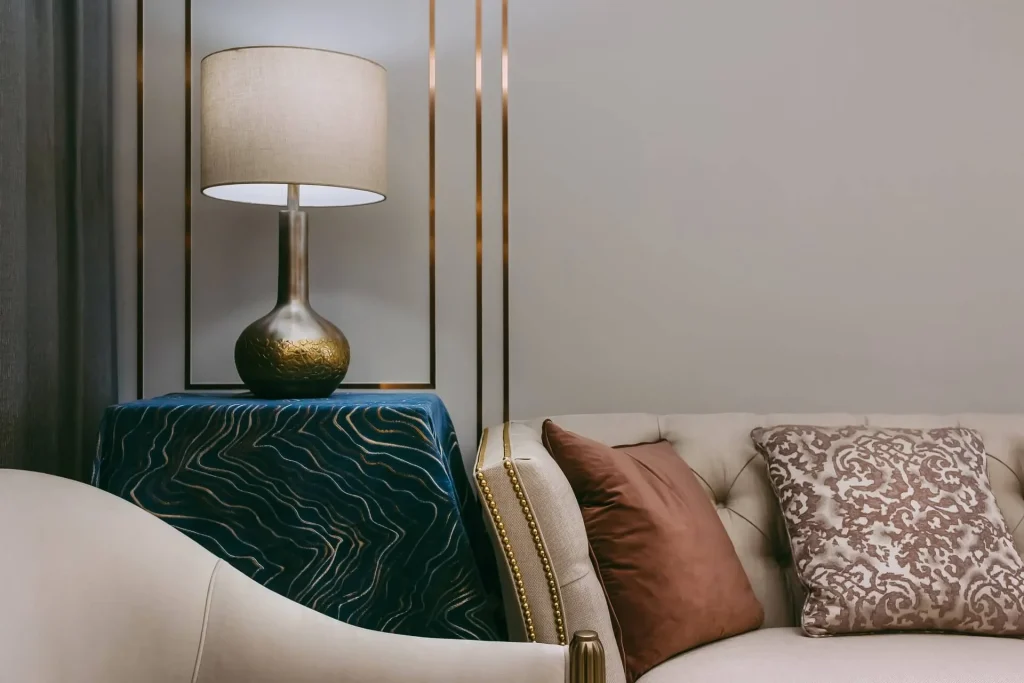 Look for inspiration
Your living room furniture should not be overpowered by the furniture. Keep it neutral or natural. Adding a rug to your living room would make spacious rooms look more put together. Just make sure that the design isn't too loud or distracting. Also, take note of the before and after of these living room inspirations to give you an idea of what you want your room to look after.
Little details
To stage your home, make sure to include the little details. This adds not only your personal style but ensures you do not miss anything and that no room is left over or under-designed. These little details to stage your home help as well for a wide range of potential buyers.
As mentioned, interior design is meant to beautify your property but home staging is to market and help with visuals for buyers. Other helpful tips are to hang light-colored curtains. Dark curtains would look old, so for home staging, you would need lighter ones to brighten the space or the room.
The living room is important to look comfortable and bright. Throw pillows and throw blankets will also add flair to your living room. Make sure to add bright or light-colored ones. For the throw pillows don't go for loud designs, keep them minimal as this would lose focus on the room itself. Make sure to remove your personal items as well. Again, when home staging it's important to make the room appeal to the perspective of a potential buyer.
Buy a plant.
Adding a plant to your living room would not only make it look modern or sleek but adding it nearby a window can help circulate fresh air. There are potted plants that you can get in the market that are easy to grow indoors. Potted plants can also be decorative so make sure the pot would work well with your home staging design.
Master Bedroom and Children's Bedrooms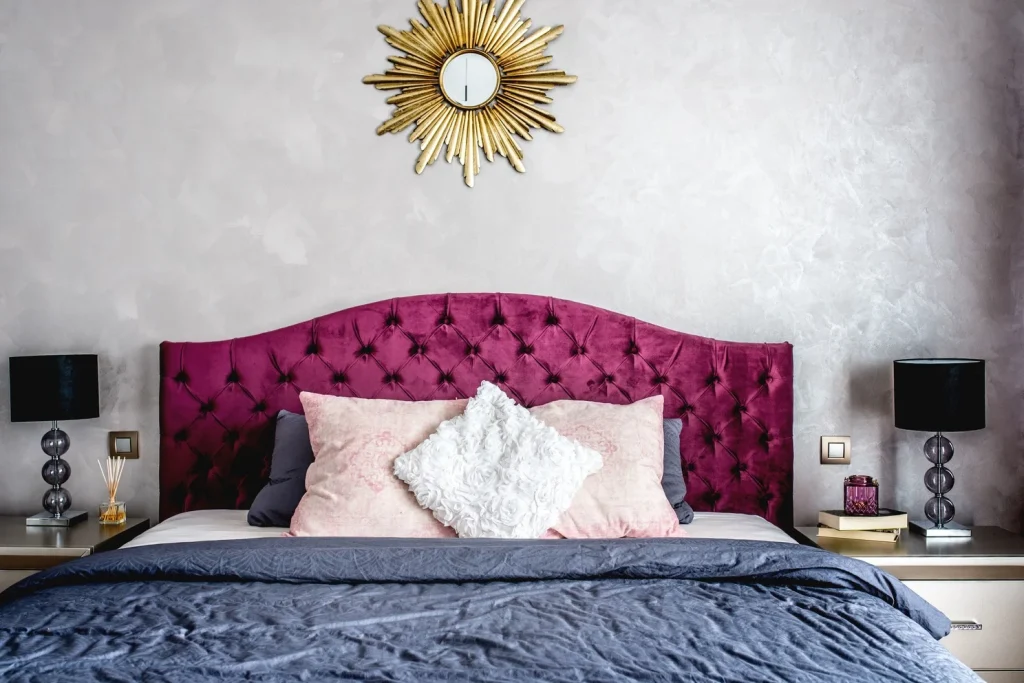 Adding table lamps can help freshen the look of your bedroom and make the light seem balanced. Potential buyers do not want to see your toilet seat looking unclean. Don't neglect your bathroom. Adding a bright shower curtain and making sure to have your bathroom clean will look good in photographs and be pleasing to buyers' eyes. Adding more natural light just like in the living room by opening the blinds. Take down family portraits, your potential buyer should visualize the property without seeing your own or personal items there. No prospective buyer would like to see your hanging clothes during their walk-through nor would make a good impression on your photographs. Remember that home staging your bedrooms and living room make the most impact Professional home stagers suggest focusing more on these areas of your home staging.
Guest bedroom.
If you have an extra room, you can use convert that to an office space or a guest bedroom. One of the home staging tips is to allow potential buyers to visualize their future home.
Curb appeal
Home staging extends not just inside but also outside your home. Pull furniture away from the entrance and any blockings outside. Trashcans, grills, or trashes should be decluttered.
Outdoor furniture should be updated. Make sure that wood furniture looks new and not decaying. This includes checking for rust, missing parts, and making it look brand new. Your buyer's agents' would want your outdoors to look good in photographs as much as the inside of your home. Another staging tip is to make sure all the lights are functioning, clean, and easy to locate.
Most professional stagers would say this is some of the neglected things when home staging. So make sure to look into every detail since it saves buyers time for looking around. Home staging can also be done to your finished basement, if you're using it for storage space, make sure it's clean and organized. You can do this by putting shelves or looking online for basement organization ideas. Besides the guest room, your finished attic can also be used as a home office especially if it has a nice window facing outside.
Why Stage Your Home?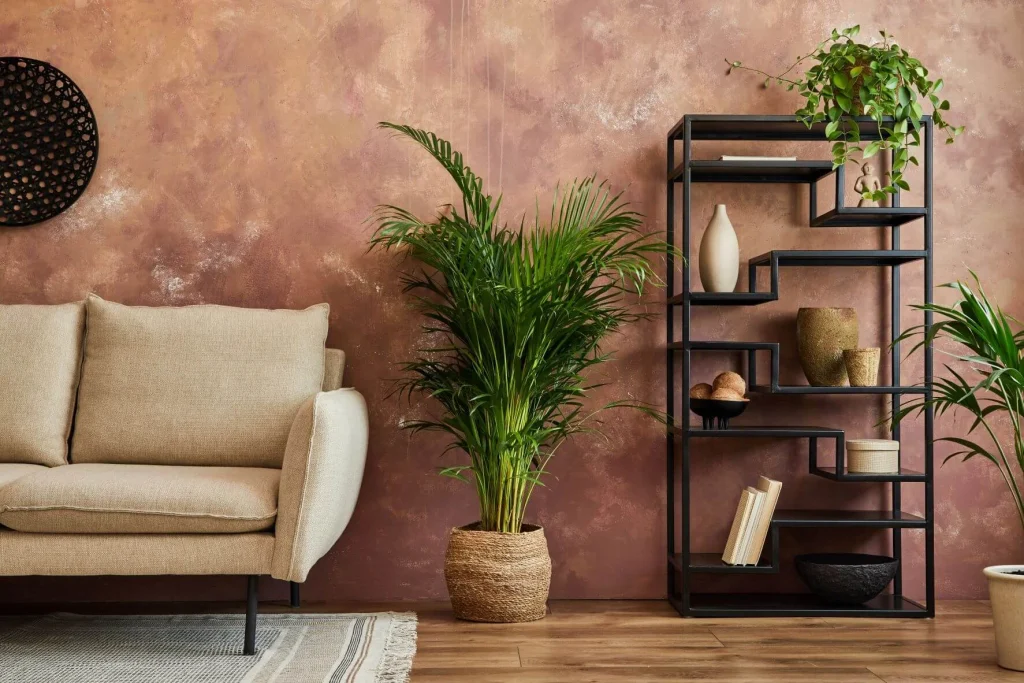 Potential Buyers
Give a general visual aid to your prospective buyers on what the home would look like for them to live in. Make your home move-in ready and create a positive impression.
Professional Photographs
Looking good in photos is important for buyers and for real estate agents to make selling easier.
When selling your home, attract as many potential buyers as possible.
A professional stager may accept consultations so try inquiring about that.
Real Estate Agents
Buyer agents' would want photos of your home.
The home's selling price would increase with a home staging process.
Have a real estate agent to help you with selling your property or to even help with your home staging.
Other Home Staging Tips
For bigger luxurious homes, a professional home stager is usually sent to your home or location to do the work.
Look for a professional staging company near you that can offer affordable home staging services when you need more professional work done.
Knowing your personal style can help in making home staging easier and you may even find yourself enjoying it. If you need more home staging ideas, Crown Asia offers fresh and modern home staging designs.
You can inquire about Crown Asia's house and lot for sale through their official website. From fun, modern, and contemporary there's a design that will surely make you feel at home.
Related Blog: How to Set the Perfect Mood with Your Open House Playlist