Are you thinking about selling your home and move to another house and lot in Cavite or any other cities nearby? but feeling a bit overwhelmed because you have pets? Don't fret! Whether you have a dog, cat, or any other pet, we understand they're like family. Moving with pets can be a challenge, but it doesn't have to be. In this article, we'll share some tips to make your home sale a breeze, all while keeping your furry friends happy and comfortable. It's all about a smooth transition for everyone, including your beloved pets
7 Helpful House Cleaning Tips for Home Selling Pet Owners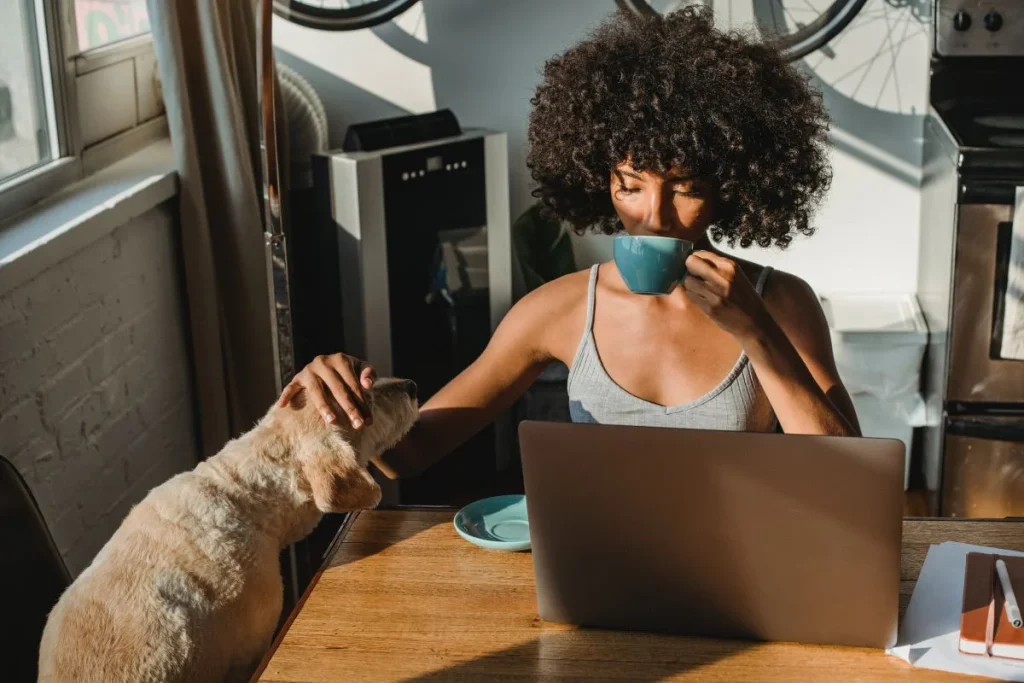 Selling a home when you have pets might seem like a daunting task, but with the right approach, it can be a stress-free experience. Here are seven helpful tips to guide you through this journey.
Prep Your Home for Showings: Before potential buyers arrive, make sure to clean up any pet-related messes and hide their toys and food bowls. A well-maintained home creates a better impression.
Arrange Safe Pet Spaces: During showings, have a plan for your pets. Consider confining them to a designated area or asking a friend to take them for a walk. This ensures they're comfortable and not stressed. Hide any pet items from view. Things like bowls, toys, leashes, crates, bedding and cat litter should be hidden or taken out of the house completely while it's being shown. Be sure to keep your place can and no any signs of your dog or cat. It can be a huge red flag to buyers.
Fix Any Pet Damage: Repair any damage your pets may have caused, such as scratched floors or chewed furniture. These repairs can make a big difference in your home's appeal.
Eliminate Odors: A clean-smelling home is more inviting. Use pet-friendly cleaning products to help you get rid of any lingering pet odors.
Professional Photos: High-quality photos of your home can help downplay pet-related signs, making your property more attractive on the market.
Disclose Pet Information: Honesty is key. Let your real estate agent and potential buyers know about your pets. It can build trust and prevent surprises later.
Consider Timing: Think about the best time to sell. Some seasons or times of the year may be more pet-friendly for moving.
With these tips, you can navigate the home-selling process with your pets in mind, ensuring a smooth transition for everyone involved.
Make sure there's no evidence of your pet in listing photos or at open houses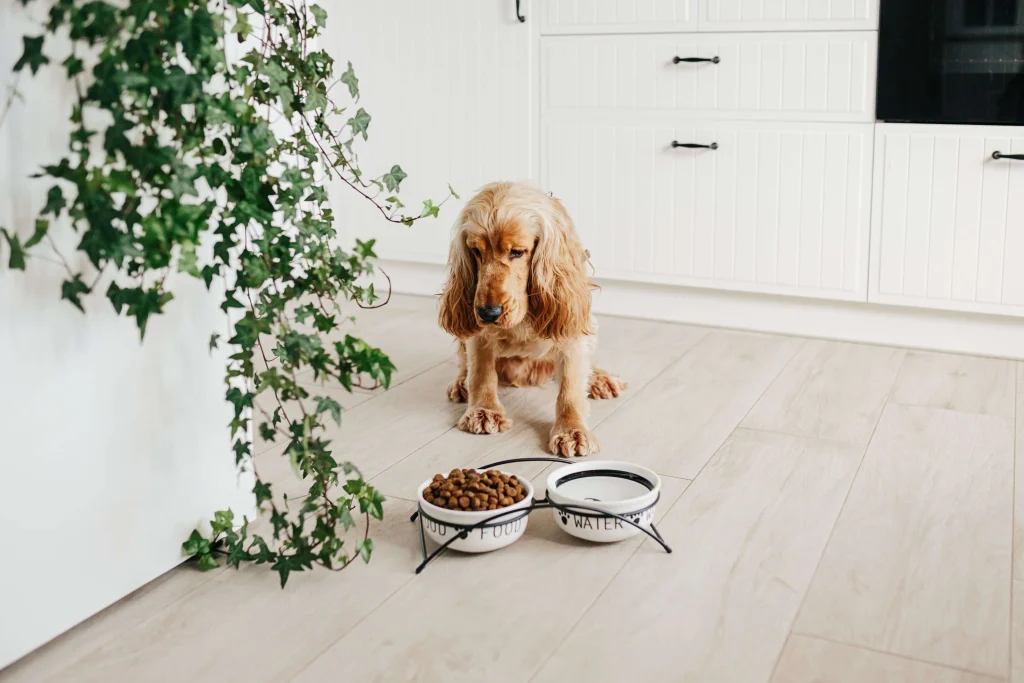 Remember, when selling your home with pets, it's essential to hide any signs of your furry friends during listing photos and open houses. Why? Because first impressions matter. Pet-related stuff like beds and toys can distract potential buyers and make them think your home is too pet-oriented. Some folks might have allergies or prefer a pet-free space, so it's best to keep things neutral. Also, lingering pet odors can be a turn-off. By removing all pet evidence, you're giving buyers a clean slate to imagine their life in your home. Just tidy up before photos and open houses, stowing away pet items to create a more universally appealing space. there are a lot of buyers that feel differently. A house with pets is a instant turn-off for buyers who don't have pets and assume homes that come with pets may have hidden issues. This assumption could lead them to move on to other properties, reducing the chances of a successful sale of your house.
Challenges when it comes to owning a pet while selling your home.
Owning a pet while selling your home can present some unique challenges. here are all the possible challenges when it comes to owning a pet while selling your house.
1. Odor and Cleanliness: Pets can leave behind odors, pet hair, and sometimes even accidents that need constant cleaning. Potential buyers may be put off by these odors and messes. Buyers need to be able to walk through the yard without having to worry about stepping in anything. Pets can also be known to dig up grass or run through the garden and disturb things like mulch and flower beds, so make sure everything is fresh and in tip-top shape. If you don't want to lose your client clean up every mess of your pets before their visits.
2. Allergies and Preferences: Owning a pet while selling your home can present some unique challenges, particularly in relation to allergies and the preferences of potential buyers. Allergies can be a significant concern for some buyers, and the presence of pet-related allergens in the form of litter dust can be a problem. Additionally, potential buyers who prefer a pet-free environment may be sensitive to any signs of pets. To cater to these concerns, it's essential to regularly empty the litter box and maintain a clean and odor-free space, thus addressing the needs of both allergenic and preference-conscious buyers.
3. Distractions During Showings: Pets can be curious and disruptive during showings, diverting attention away from the property's selling points. Even if your home looks and smells wonderful, some buyers will still be turned off if they see evidence of a pet living there in a photo of your dog lying on your bed or sitting on the couch.
4. Safety Concerns: There's a risk of potential buyers or agents being uncomfortable or injured due to a pet's behavior, especially if the pet is protective or territorial.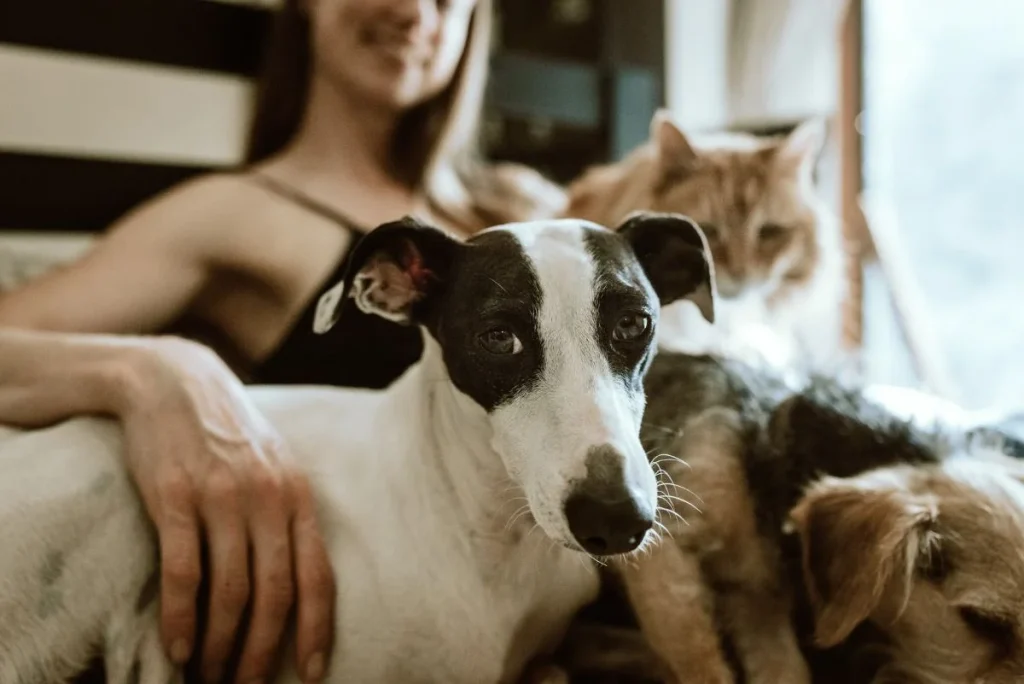 5. Home Repairs: Pets can cause wear and tear to the property, such as scratched floors or chewed furniture, which may need repairs. In addition to cleaning up after your pet and taking care of any damage as it comes to walls and furniture, Pierce has a few more good suggestions for pet owners
6. Limited Flexibility: Having pets may limit your flexibility in accommodating last-minute showings or open houses, which can be a hindrance in a competitive market.
7. Disclosure Requirements: In many places, sellers are legally required to disclose any pet-related issues or damages to the property, which may affect the sale. Managing these challenges involves careful planning and consideration to ensure a smooth and successful home-selling process while keeping your pets happy and safe. Owning a pet while selling your home can present some unique challenges. These challenges can include odor and cleanliness issues, allergies and preferences of potential buyers, distractions during showings, safety concerns, potential home repairs, limited flexibility in accommodating showings, and disclosure requirements. However, by taking proactive steps and following some practical tips, you can continue to avoid these problems and ensure a smooth and successful home-selling process while keeping your pets happy and safe.
If you're looking to sell your home with pets, incorporating the right tips can turn it into the one of most seamless processes. By keeping your home clean, addressing potential pet-related issues, and creating a welcoming atmosphere for both pet owners and non-pet owners, you can ensure a paw-sitively smooth transition and increase the chances of a successful sale. Remember, with a little planning and consideration, you can sell your home while keeping your beloved pets happy and ensuring a positive experience for all involved.
Related Blog: Making Your House Pet-Friendly